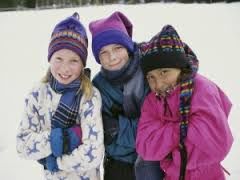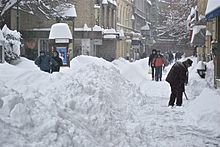 "Winter either bites with its teeth or lashes with its tail." The winter months of Europe are pretty harsh and chilling cold and few of the European cities also experience a considerable amount of drop in the temperature, hence giving the vacationers a thoughtful insight on what exactly they should pack while sojourning in Europe. One must surely have the perfect winter travel ideas to be aware of any kind of weather situation they face.
But we have some real good news for you. Now you need not worry about the prerequisite requirements while travelling to the lands of Latin Christendom because we have the foolproof guide of amazing winter travel tips and what to pack for winter vacation when you're vacationing at Europe. The complete must-haves for you!
Better start soon with your packing and don't forget your Europe travel guide while you're visiting the mesmerizing country.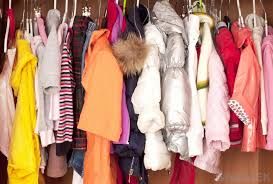 1. Leather Jackets: It's stylish, it's classy and it's warm. Nowadays, leather jackets are regarded as an awesome travel wear because it not only keeps you comfortable but it's waterproof and durable. So if you feel the wind is quite chilly, then a leather jacket is the perfect attire for you.
2. Sweatshirt/Cardigan: When you decide on what to pack for winter vacation make sure that you carry a charming sweater or a cardigan. The outfit can easily gel along with your jeans and give you a stunning look.
3. Thermal Wear: If you're taking the winter travel tips seriously, then you might want to add the thermal wear which you have dreaded wearing all this time! But trust me, thermals are excellent for layering purpose and it actually lessens the bulk of other warm clothes which you have to wear.
4. Woolen Scarves: When you're busy scheduling the Europe travel guide, remember to pack in the woolen scarves and also the woolen gloves, so that you don't freeze yourself during the crisp nights. These apparels are convincingly easy to take along, easy to wear and easy to take off as well. The woolen scarves are now quite a trend among not only the young generation people but also the middle-aged community. A wonderful combination of comfort and style.
5. Waterproof Boots: A crucial pointer for winter travel tips which you must definitely keep in your mind is to carry waterproof shoes or boots while touring at Europe. During the winter season, the snow and the ice, along with the rain makes it troublesome for the people to walk on the roads, making them slippery and wet. So when you're travelling to European cities, add up a bit more space for those hefty footwear, which will surely come to your aid. Also stock up warm socks to complement the boots.
So now you are all set for the destination with this outstanding winter travel tips which is a complete Europe travel guide. Create a memorable moment during the captivating wintry season. Simply worth your lifetime!