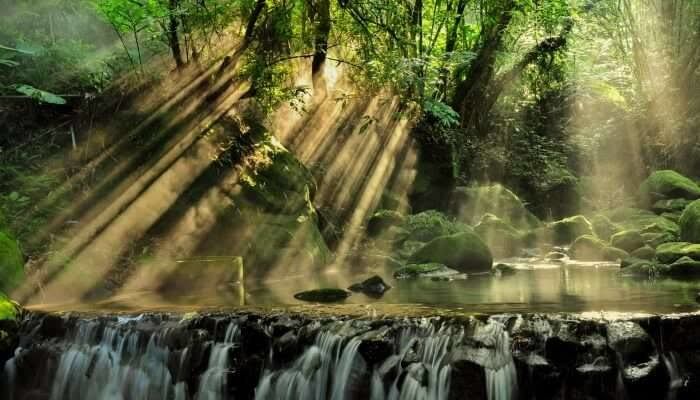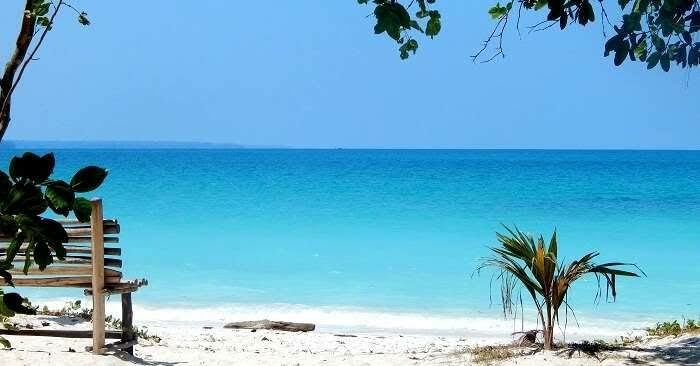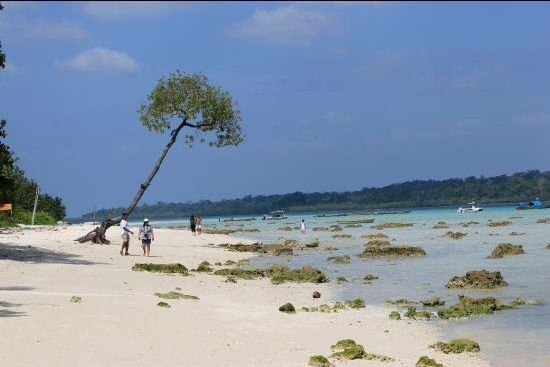 # Havelock Island is one of the primary destinations of Andaman and Nicobar Islands.
# It is famed for its pristine beauty that goes unmatched when it comes to untouched and unexplored natural beauty and virgin forests of earth.
# It is a striking contrast of verdant greenery, sandy whiteness and blue vast ocean body. Due to its more than fair share of popularity among tourists and travelers, Havelock has developed luxurious tourist resorts and hotels to pamper the guests living in the lap of intense natural beauty.
# Havelock is the largest of islands and falls under must-visit destinations. A tour to Andamans would definitely be incomplete without a visit to the Elephant Beach and Radhanagar Beach of Havelock Island.
# The sublime beauty of the Radhanagar Beach combines with its perfect setting spread against the primitive jungles.
# The background is filled with a thousand sounds of jungle animals and birds and the secluded beach has "Beware of Crocodiles" marked at places. These factors make Radhanagar Beach one of the most coveted destinations of not only Andamans, also of world.
# Snorkelling and scuba diving at Havelock under the aegis of expert trainers can turn into a lifetime experience.
# Watch the myriad sea creatures, some still and some moving, some peeping and some hiding, some iridescent and some camouflaged, some in groups of thousands and some single and solitary guarding protected corners of shelter.
#Each lap ahead as you swim through with the sea animals brings you face to face with a new wonder.
2. Neil island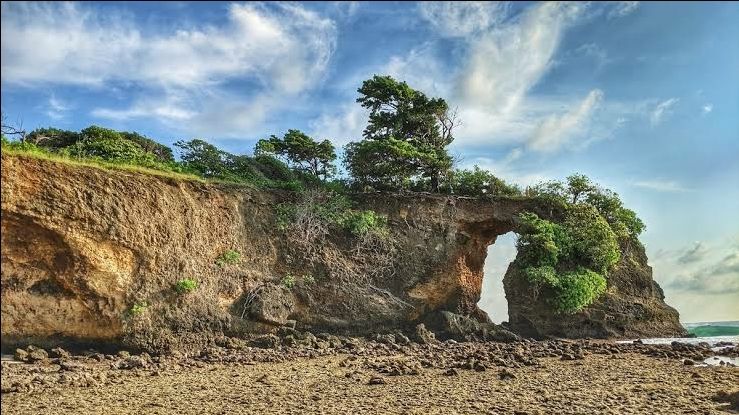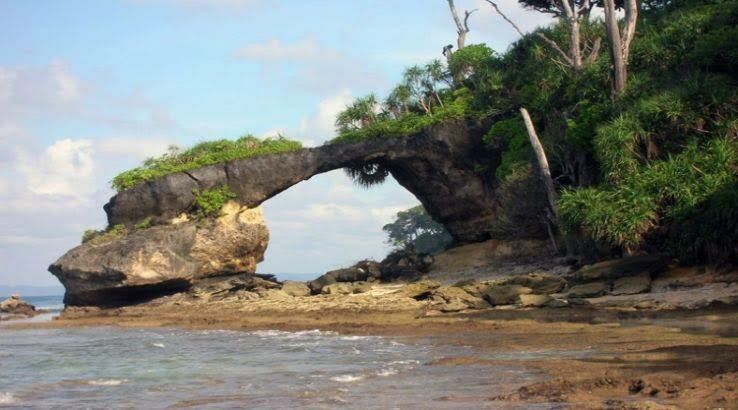 Neil Island is another very scenic natural paradise with captivating white sandy beaches and lush green forests.
Neil Island can be reached easily from Port Blair or from Havelock via regular ferry services of various categories.
Neil Island offers its own special appeal with some very popular beaches and a crystal clear waters that resonates with millions of teeming wild life and exquisite corals.
Neil Island came to be inhabited in the late 1960s. Apart from snorkeling and scuba diving, Neil Island also offers glass bottom boat rides to its guests who are not adventurous enough to enter the waters but would still want to enter the visually ecstatic world of corals and fishes.
Relaxation on the beaches of Neil island watching the magnificent sunsets and sunrises across the ocean is a blissful delight.
Neil Island is located at Ritchie's Archipelago and is an important member of the Andaman and Nicobar archipelago.
3. Ross Island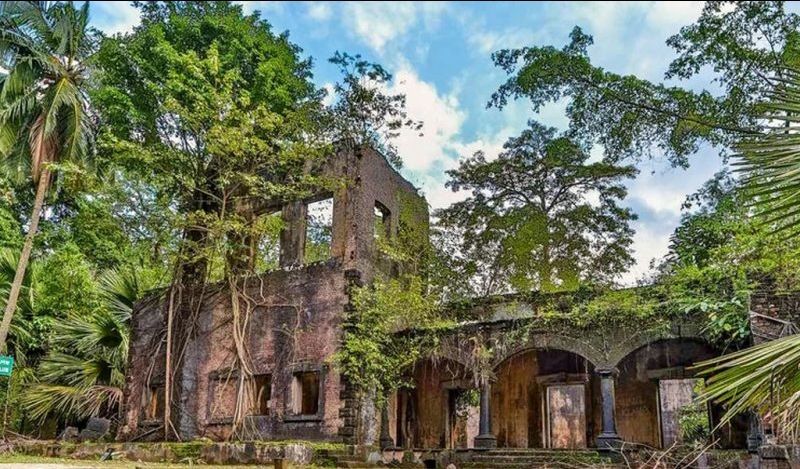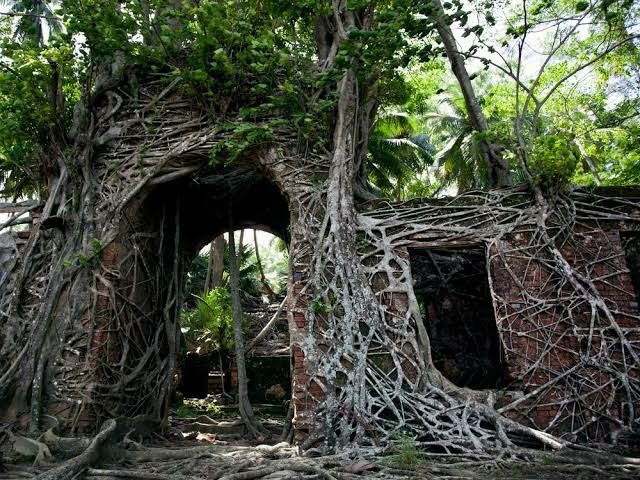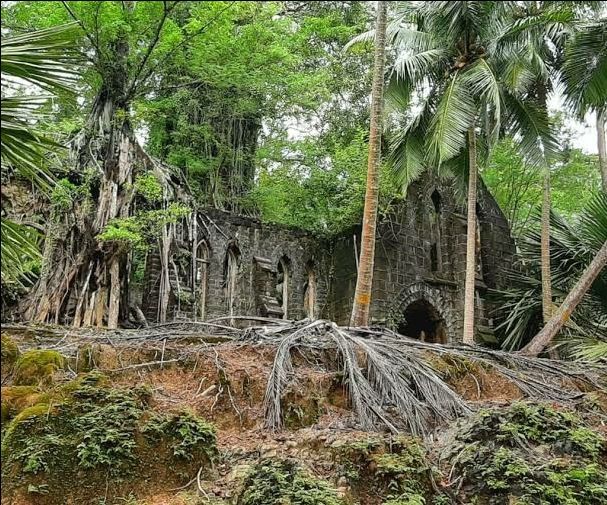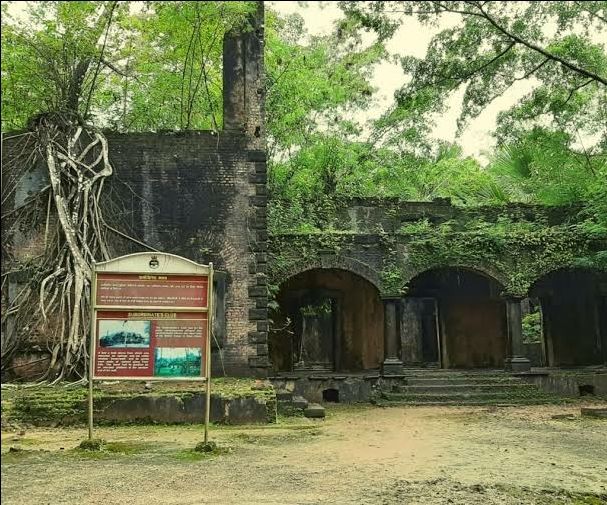 Ross Island caries the rich heritage of the British legacy since the time when India was under the British Rule.
It was named after Sir Daniel Ross who was British Marine Surveyor. As you go through the historical and architectural ruins, you easily get transported to the world of the pre-independence Indian era.
Ross Island is definitely a must visit if you are in Andaman and Nicobar islands.
The sojourn of the Ross island becomes extremely interesting as you walk through British era Church, Hospital, Bakery, Press, Swimming Pool, Troop Barracks, Ballroom, Chief Commissioner's House and Government House.
Rest in the shade of palm-lined beaches and watch the pipeline of waves crashing on the shores and look around for deer, peacock and ducks all around you.
Ross Island is just 2 kilometres from port Blair and can be reached easily by boat in fifteen . It is a point that is covered during your stay in Port Blair.
4. North Bay Island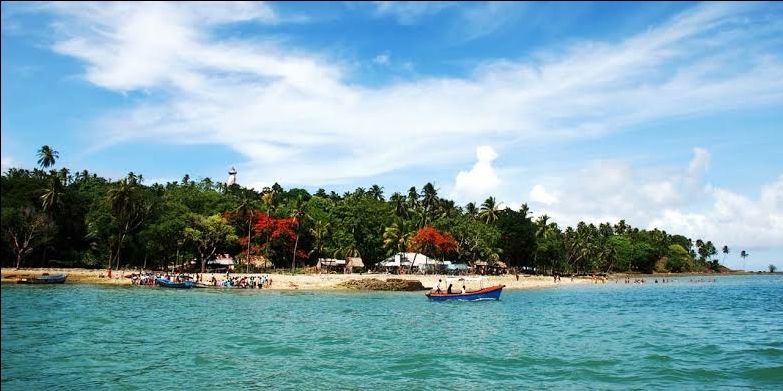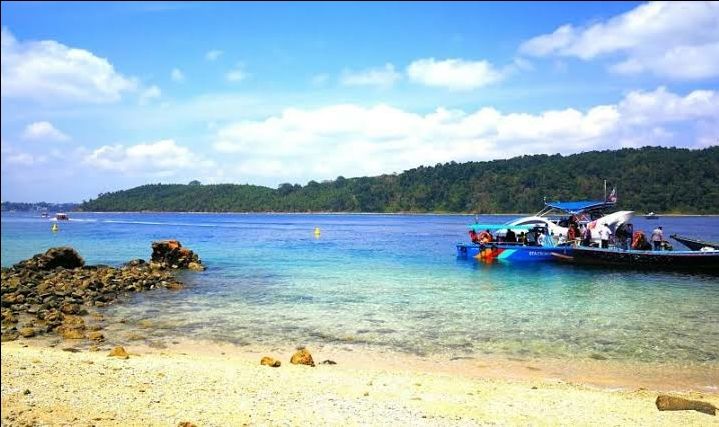 The North Bay Island gives an intensive feel of summer and sand. The corals at North Bay are exquisite and are spread through a long coast line in an extensive stretch.
Dive a bit to catch some glimpses of lobsters, clown fish families, stone fish staring at you from behind the corals. The experience is a rightful mix of thrill and fun for all divers, especially the first timers.
Bask in the sun or explore the island both are equally captivating options. Apart from snorkelling, scuba diving, sea walking, glass boat ride and various water sports that are offered in most other tourists friendly islands too, here in North Bay Island you find the option of being in a semi submarine that takes you down to the ocean bed even without touching water and gives you the virtual feel of being under the water while you get amazed by the variety of marine creatures that this part of Bay of Bengal harbours.
The variety is endless and enough to make you stare open eyed, not willing to miss a single chance of seeing something pretty and wild and inside the ocean belly.
The natural beauty of North Bay Island is beyond par. The light house peeping from above the verdant greenery has found a place in the 20 rupee note of Indian currency not for nothing.
The alluring charm of this destination is indeed special. It can be easily reached by boat from the Phoenix Jetty at Port Blair.
It takes hardly 15-20 minutes to reach the North Bay Island.
5. Baratang Island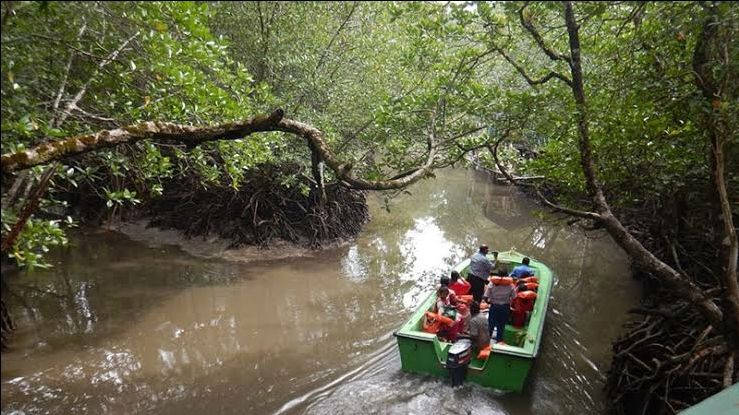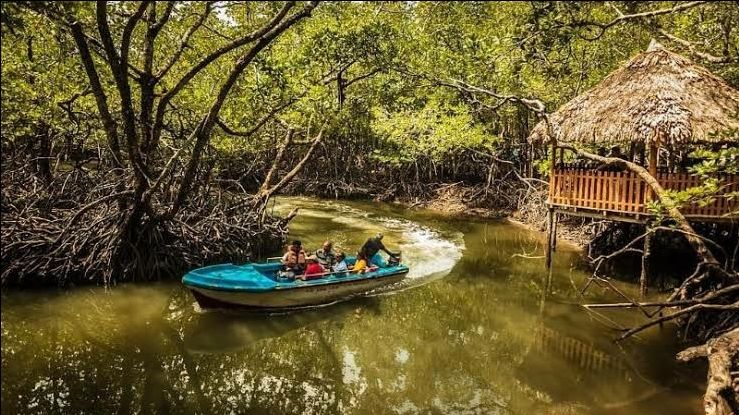 This exotic island is famous for its exquisite secluded beaches, mangrove creeks, mud volcanoes and limestone caves — each of which is unique and worth a visit.
The experience of the mud volcanoes and limestone cave is so enigmatic that it is worth a peep for the adventurous and brave at heart.
Guides are provided and permission needs to be secured from the Andaman Forest Department for limestone cave exploration.
Nilambur Jetty of Baratang Island has boats to Nayadera Jetty through wide creeks for about one and half hours and after that the caves are one and half kilometre walk away through tropical forests.
To reach Baratang Island's hidden natural jewels, one has to pass through the tribal inhabitations of Andamans.
And the probability and all the notorious tales of the tribes attacking the civilized intruders or guests makes the visit to Baratang even more adventurous and thrilling.
Baratang, in spite of all its notoriety, continues to attract a lot of travellers and tourists.
People visiting this part of the archipelago get a chance to experience life in its primitive form and also gets the rare chance to spend some exclusive time in harmony with nature and its wonders — the enigmatic limestone cave and mud volcanoes.
Baratang is situated around 150 kms north of Port Blair and can be reached by waterway through ferry services.