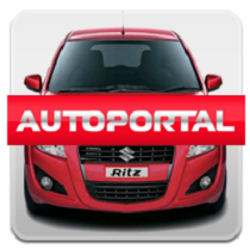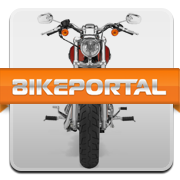 Time and again, movie makers pick a subject so enchanting that the genre is destined to be remembered for long. One such genre for us, the aficionados, is the movies based on the cars. 'Cars' is one such topic which has its own legion of followers, and we are among a few of them.
We bring you the top 5 movies which can heighten your senses towards cars. Have a look!
1. Rush
This is unarguably the best car based movie or rather commercial Motorsports movie ever made. Various people have various opinions for movies, but when it comes to this movie, we hardly doubt, anyone will differ from us. Based on the rivalry of James Hunt and Nicky Lauda, which is considered to be the greatest rivalry of all time in the history of F1, the movie beautifully depicts the life of F1 riders. Whatsoever may be the reason for you to not watch the movie till now, go and see the fierce rivalry and incredible cinematography of F1. As Lauda said "Sometimes all you need is an enemy to keep you going.
2. Cars
This might be the only animated movie ever made on cars, but that doesn't stop it from being the greatest. Coming from the house of Disney Pixar, the car was premiered at the Lowe's Motor Speedway in Concord, North Carolina.  The protagonist was played by a race car named Lightning Mcqueen and was based on a Le Mans Endurance racer.  
3. Senna
Ayrton Senna, the Brazilian F1 racer, who died in a tragic accident in 1994, is widely considered to be one of the greatest racers of all time. This 2010 released documentary is based on the life of Senna and has an Indian connection to it, as it is directed by Asif Kapadia and written by Manish Pandey. The movie depicts the career of Senna, spanning over a decade and his rivalry with Alain Prost. Sublime, spiritual yet, on occasion, ruthless - Senna conquers and transcends Formula One to become a global superstar and is considered a saint in Brasil.
4. Tucker, the man and his dream
Ever heard of the name Preston Tucker, or the brand Tucker Automobile? We bet, you haven't! This innovative car first rolled out in 1948 but the production was quickly shut as only 51 of the Tucker 48 were ever produced. The car had some of the brilliant and ahead of its time features like a 3rd center mounted headlight, shatterproof windshield and other crash proof design cues.
5. Need for speed
While some of you might argue over this movie, we believe, more than the story line, this movie will be remembered for all the beautiful and rare cars showcased for the first time in cinema history. Be it the Mustang or be it Koenigsegg Agera. Come on! How many of us have ever heard of the Spanish Supercar maker GTA Spano. Bugatti's, Lamborghini's, Mclaren's, every single car is a masterpiece along with the beautifully shot stunt scenes.