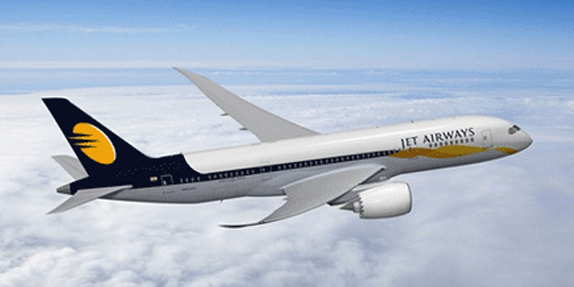 Jet Airways is a major Indian international full-service airline based in Mumbai. It operates over 300 flights daily to 68 destinations worldwide from its main hub at Chhatrapati Shivaji International Airport and secondary hubs at Amsterdam Airport Schiphol, Chennai International Airport, Indira Gandhi International Airport, Kempegowda International Airport and Netaji Subhas Chandra Bose International Airport.
I personally enjoy travelling by Jet Airways it extremely comfortable trip even when you travel in economy which surprising because i generally dont like any other airline expect for Air India , Jet Airways , Vistara for domestic purpose it always better to add thousand then have bad journey altogether .
1. Delays :- My flight was delayed by 2 hour which some how didn't really go well with me and the passengers and there no kind of benfit. They didnt even serves us tea or coffee .
2. Leg Room :- The leg room was so bad i being 5 ft 2 inch could not even put up my legs . 
3. uninformed staff :- The staff were not informed they had no idea  even the app didnt give  us proper informations . 
4. Transportation :- From the gate to the flight there was no bus instead of bridge i dont know why because I traveled alot of time but never faced this . 
5. Landing :- Very bad landing