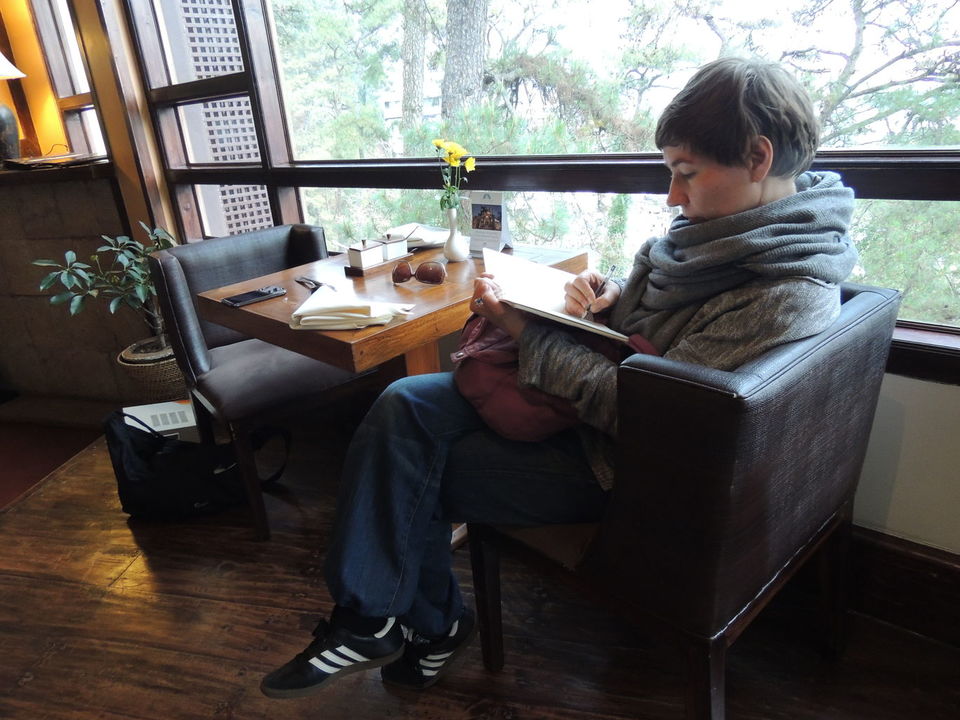 I always thought of visiting this place as a kid since my school days. We knew it since then that Cherrapunji is known as the wettest place in the world. It fascinated me from distant apart and the images on Google displayed would even make me more adamant to make the trip happen for me.
Yes! I had to wait for years to finally get my itchy feet step into this wettest land but it did happen and in the best possible way. I packed my bags and with no plans made, landed to Guwahati as I had a local friend to take me to all places and honestly, no one can be a better guide than them. They had chalked down my entire itinerary for 5-6 days. However, Cherrapunji can easily be covered in 2 days and below are the top 5 Restaurants where you should hop in, pull out the chair to satiate your taste buds and leave with a big smile on your face,
1) Jiva Veg.
Jiva Veg. is a restaurant at Nongpoh, on the way to Shillong. It's one of the best that you can come across on the way and it definitely is a stop in-order to satiate your taste buds.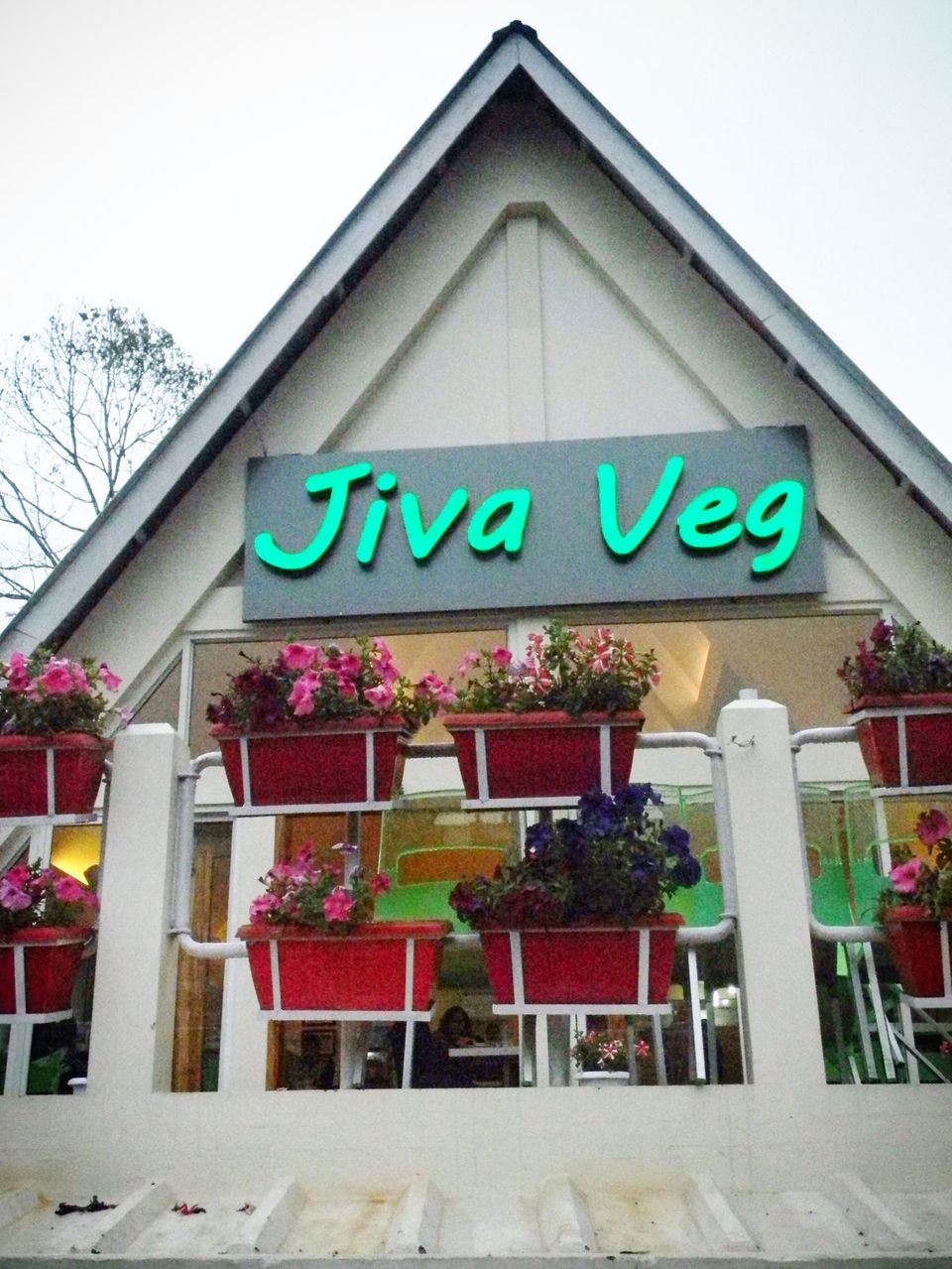 They have a variety of cuisines ranging from North Indian to chinese to Italian food. We tried some and honestly, all of them were just made perfect to suit the taste buds.
The ambiance is very vibrant and nice with a lot of colored and beautiful flowers and you would love to stop by for some beautiful shots to be captured in the campus. It is very spacious and their service is a top notch. Do stop by to fill your empty tummies for the journey you head on to.
2) Barbeque:
Don't confuse this with Barbeque Nation. This restaurant is located at the heart of Shillong at Police Bazzar. Hop in for some good Chinese cuisine and definitely try their momos and Choupsey. It's one of the best in town that they can offer you. Don't hesitate at getting inside this restaurant, pulling out the chair and getting all set to dine in.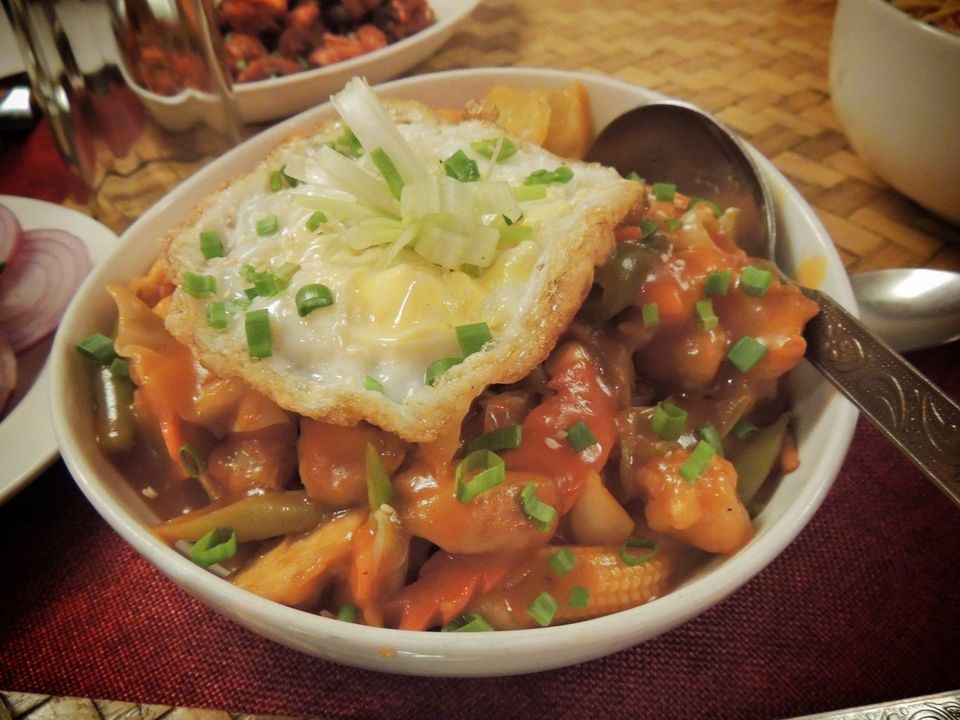 3) Cafe Shillong Heritage:
Nothing can beat this cafe. Opened up by the Prince of Tripura, and set away from the city, in the hills and being surrounded by coniferous trees,the place is perfect to stop by and enjoy the weather over a cup of coffee and spend some time by yourself reading a book and finding yourself in the lap of nature.
Don't miss out on this one. The outdoor seating and the view- no restaurant or cafe can beat this combo apart from Sa-I-Mika in Cherrapunji. Though both of them have a different touch and feel of the ambience around you to leave you mesmerized with the view that nature has got to offer along with some good food to nibble onto.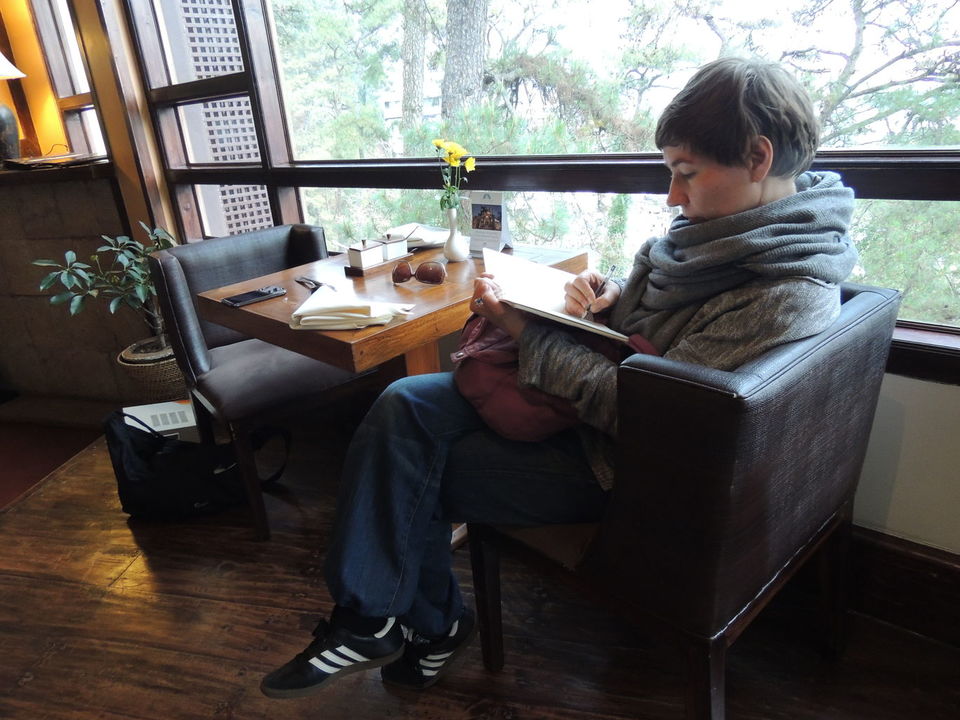 4) Sa-I-Mika Resort:
A must stop by place when you are in Cherrapunji. You can spend a night here as well or even stop by for a good sumptuous home made meal by the Khasi tribe. You will leave this place with a content heart and definitely come back to Thank me for this wonderful suggestion.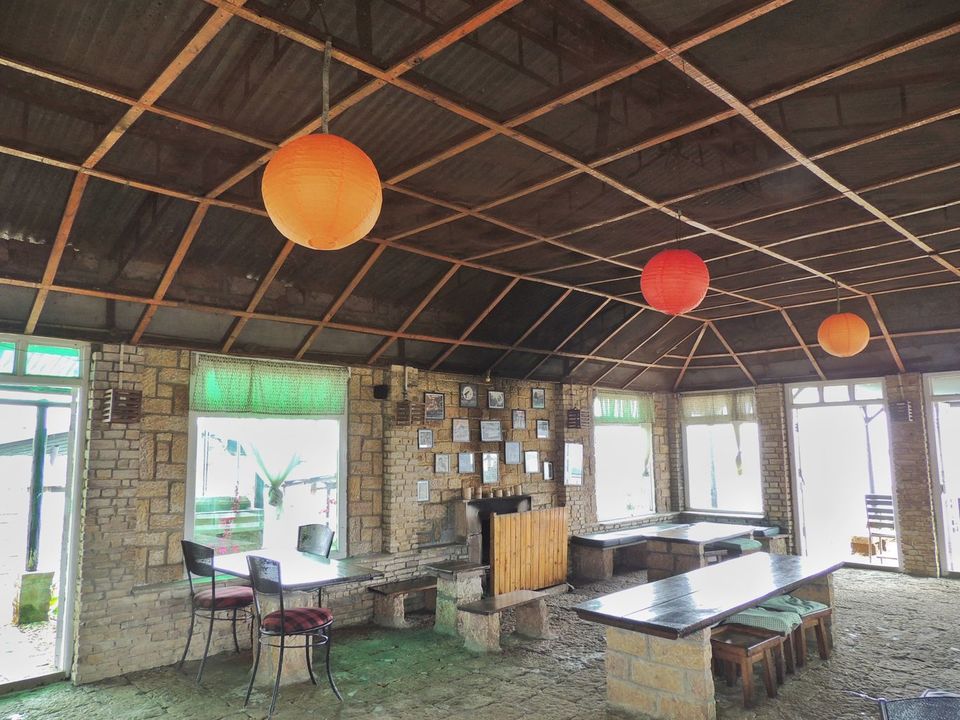 The outdoor seating is heavenly, where you can see the clouds moving just above your head or even end up touching them on a very cloudy day. You will leave behind a part of yourself there even after stepping out from it.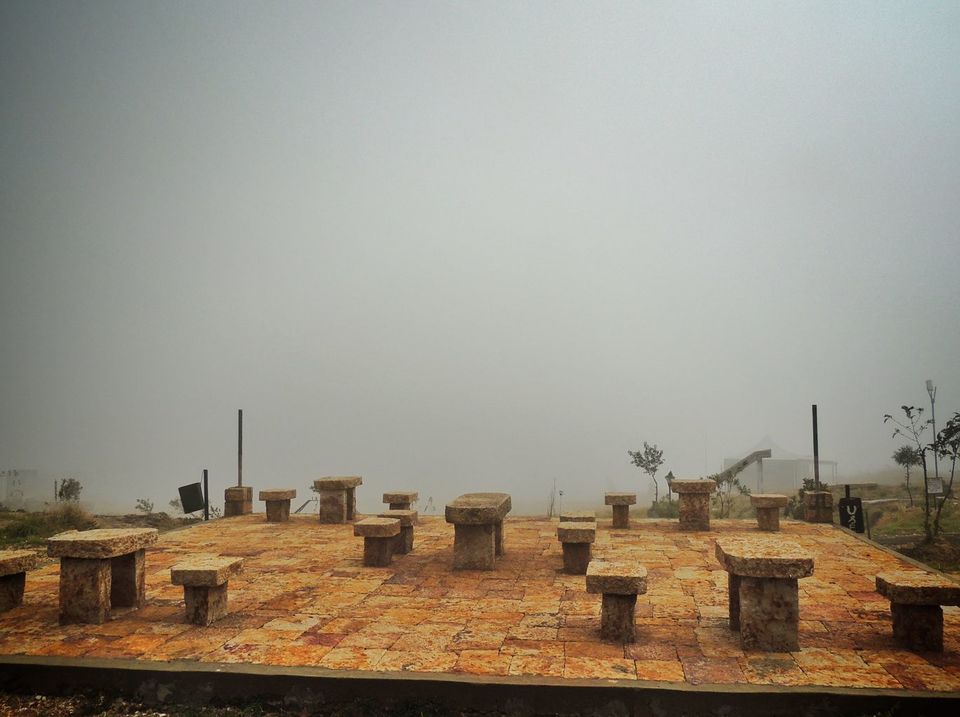 5) ML 05 Cafe:
It's located in Shillong near Eastern Air Command. The ambiance is outstanding and the staff very polite and their service way quick. The Royal Enfield adds to the interior. This one also gives a view out-looking at the coniferous trees. I appreciate the creative minds behind the interior and also for the innovative name which stands for Meghalaya (ML) followed by the registration no. (05).
It offers Italian food with some lip smacking maggi (which every hill station has a speciality at) and a variety of pastries and drinks(hot/cold) to choose from their menu.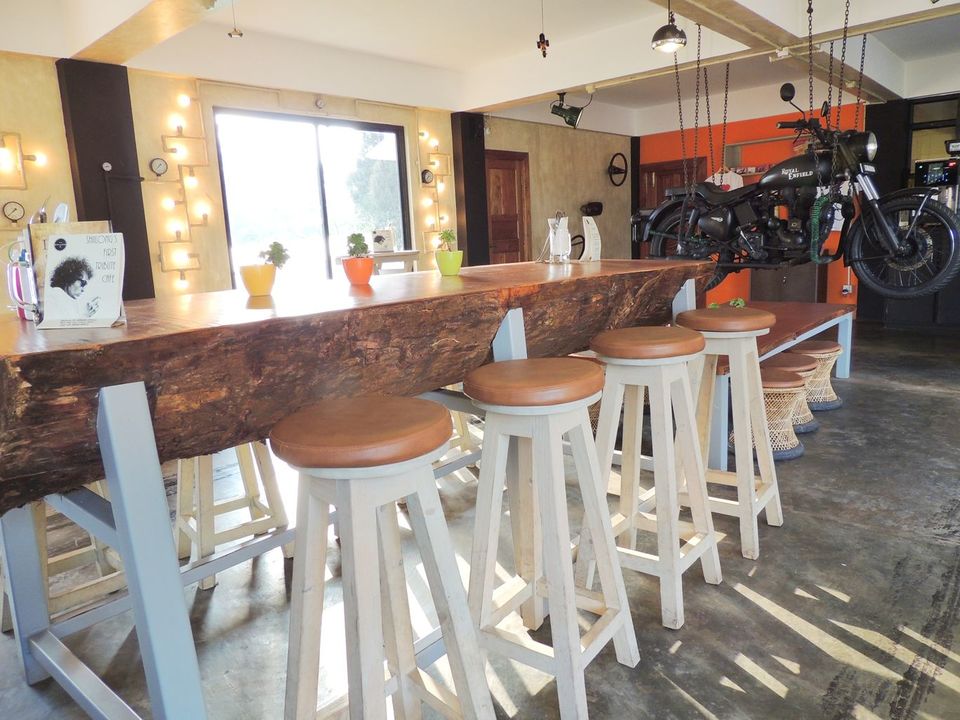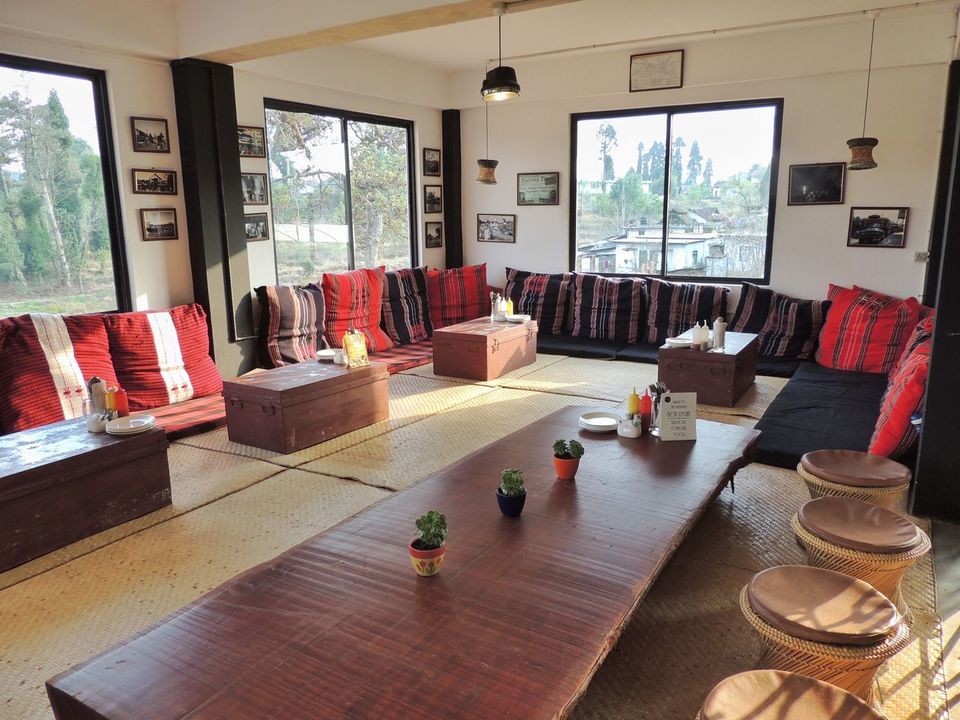 Highly Recommended:
These are the top 5 restaurants which I would strongly recommend to all travelers with their itchy feet going to Meghalaya. I have been a food blogger as well, and have dined in at many cafes/restaurants and tasted varied cuisines.
I would not count this in a list of 5 Top Restaurants in Meghalaya but a recommendation to fellow travellers who would like to get a taste of some good home made wine:
Risa Colony:
Make sure to visit "Derby Shullai"~a lady who makes the finest of wine from different varieties of fruits and she has a collection of around 30-35 different varieties. She is a very famous lady and is known for it even at the wine festival held there. My favourite was the "Shiong" made up of wild cherries. The bottle cost is around 500 bucks which is very reasonable as compared to the thousands you pay at top notch restaurants. Incase, you face difficulties in getting there, you can connect with me through your comments below or drop a message and I would be happy to share her contact details.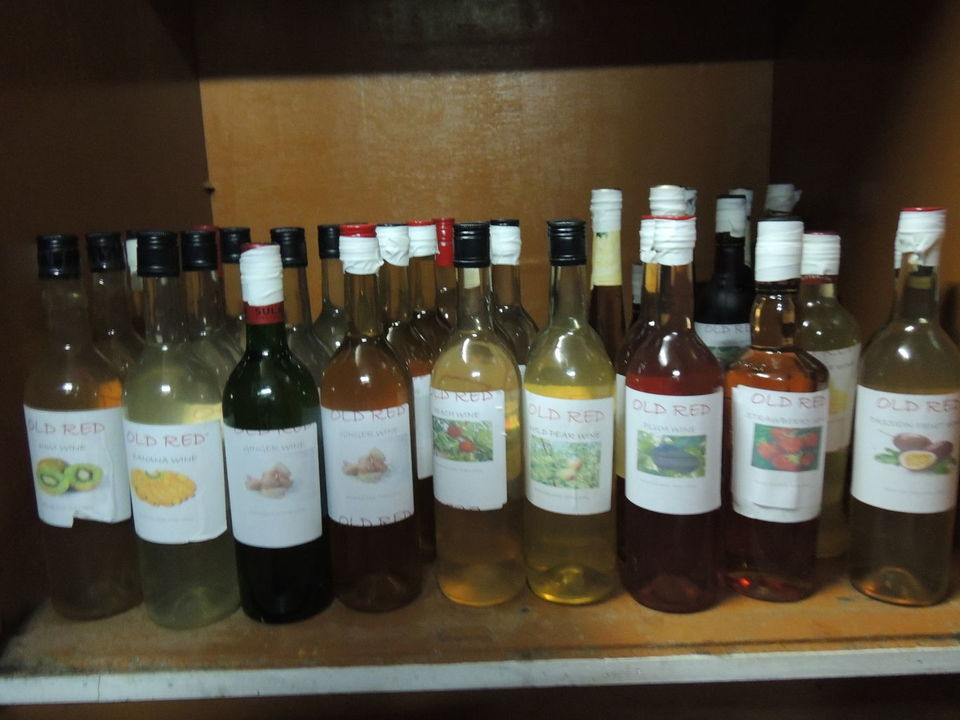 These recommendations are as per my experiments with food and eating joints. Do leave behind your comments and queries !
Happy to help and suggest!
You can also leave behind your comments if you want a local guide to help you through. I can get you connected with one.