Top 5 Things To Do In Kanyakumari
Kanyakumari, a town in the state of Tamil Nadu, is situated on the southern most tip of peninsular India and is a very popular tourist destination. I had been on, what I like to call, an epic journey - that of traveling on World's 10th Longest & India's Longest Running Train #VivekExpress . So after exciting & tiring 83 hours & 25 minutes, I was at Kanyakumari, where tourism has been the main industry, since the 1970s. Over a period of time, it only got better and while there are many places to visit and many things to do in Kanyakumari & experience first hand, including food, here I list my tops:
a) Sunrise & Sunset at Beach - Top Things to do in Kanyakumari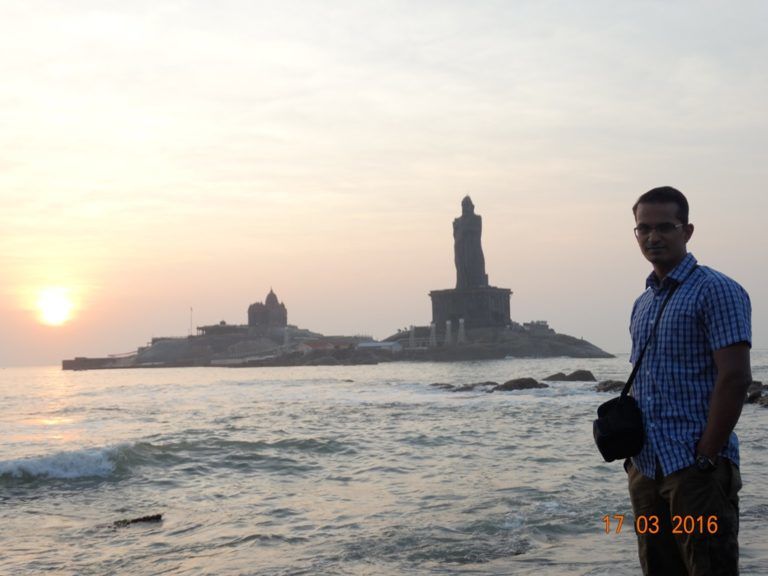 Undoubtedly, the most looked-forward-to things to do in Kanyakumari by the tourists. Although the place is named after Goddess Devi Kanya Kumari, whom local women pray for their marriage, I somehow felt that that is not the topmost priority in the minds of the tourists. The first thing they do is experience the awesome sunrise and sunset at Kanyakumari beach.
b) Vivekanand Rock Memorial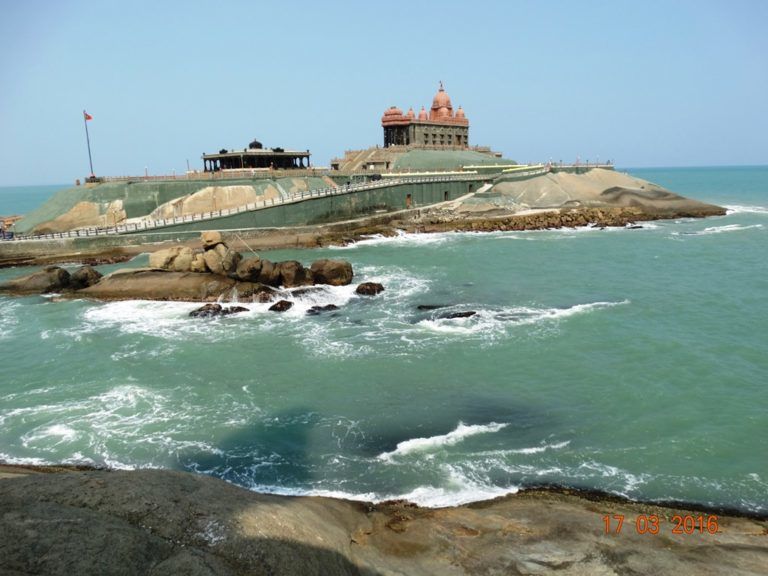 Vivekanand Rock Memorial is equally looked forward to, by tourists and travelers both. This is definitely one of the top things to do in Kanyakumari. About half a kilometer into the sea, from the Kanyakumari Beach, you can reach this place by taking a ferry. The ferry keeps transporting the passengers to & fro every 15-20 minutes from either end. Swami Vivekanand is noted to have attained enlightenment on this rock. There is a nominal charge of INR 20/- as entry fees, with timings from 8.00 am to 5.00 pm. There is also a Meditation Hall, at the backside of the rocks. Besides, you also must have a look at the book shops here.
c) Thiruvalluvar Statue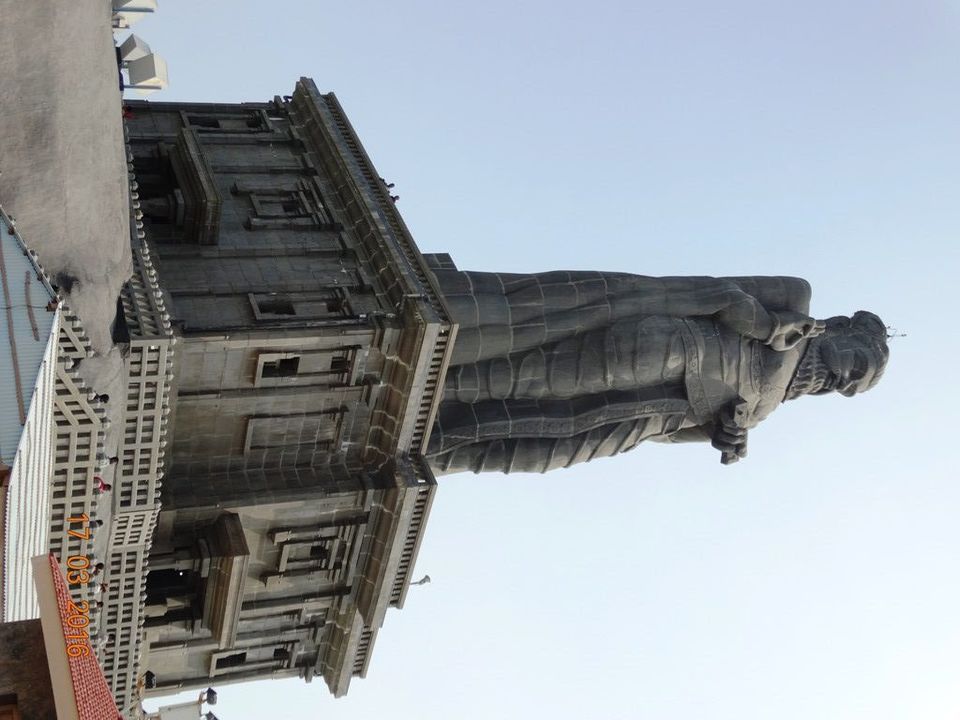 Another place of attraction where people flock, a majority of them without any prior study or knowledge as to why they are going here. Since they have been just now at Vivekanand Rock Memorial, and this place being only 2 minutes away by the same ferry that took them upto VRM, this becomes a primary reason of visit. Sad but true ! But that doesn't take anything away from the importance of this place. The statue is huge, about 100 feet tall, and more inspiringly it stands on another 40 feet stone. The stone statue is that of Tamil poet and philosopher Thiruvalluvar and author of Thirukkural. It weighs about 7000 tonnes. Don't miss observing a slight bend in waist, representing the famous dance pose.
d) Local Shopping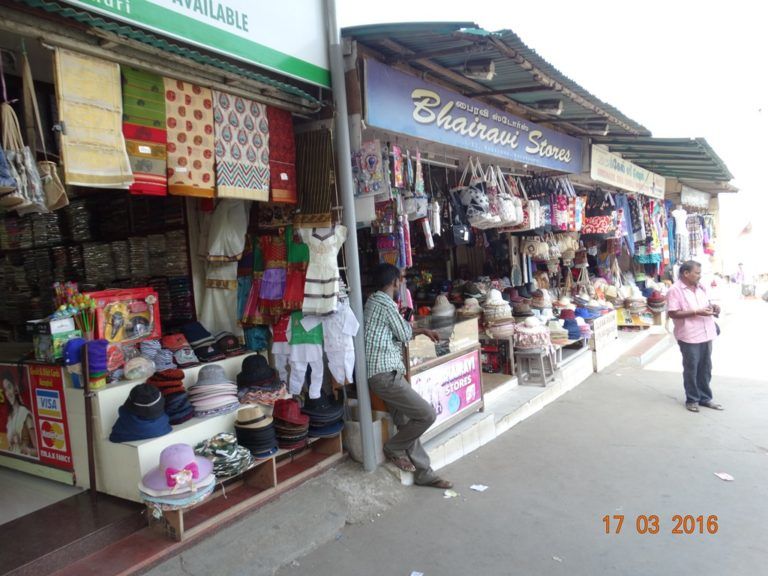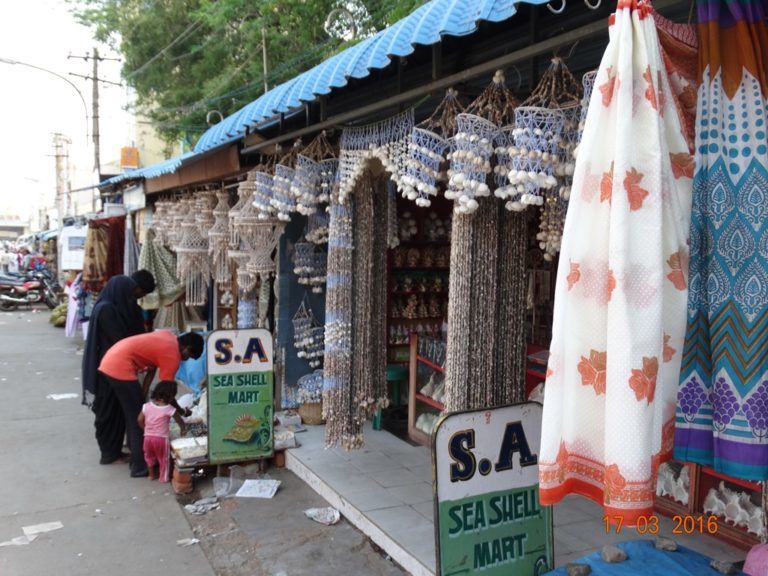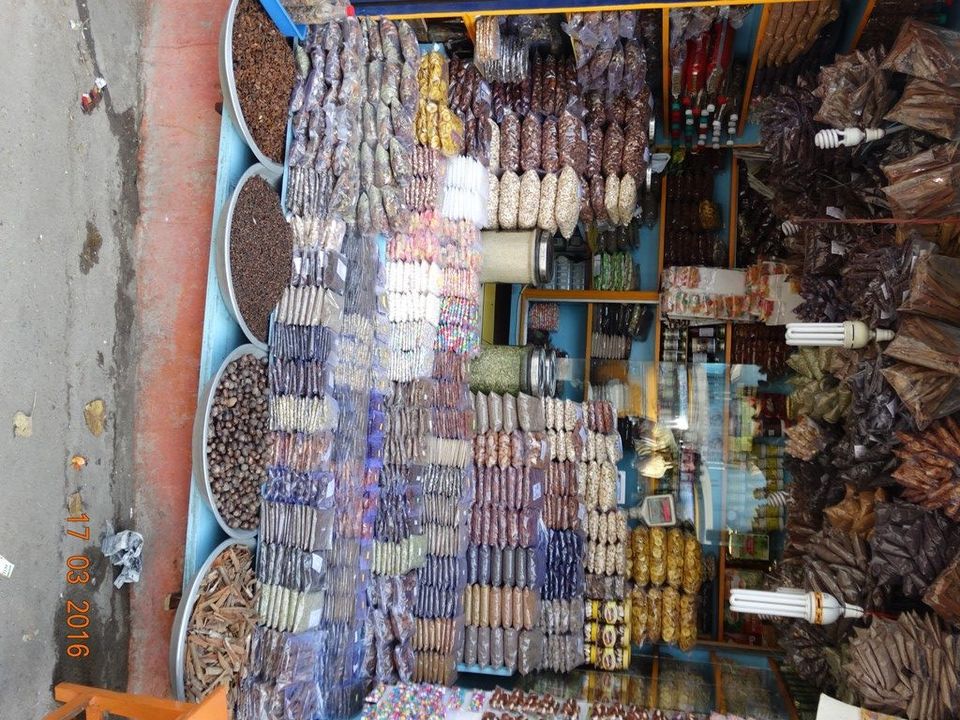 A lot of good local shopping can be explored here. I found out rates of some of the items & sovereigns, found them very cheap. Say for example the Sea Shells etc.
e) Trying Local Food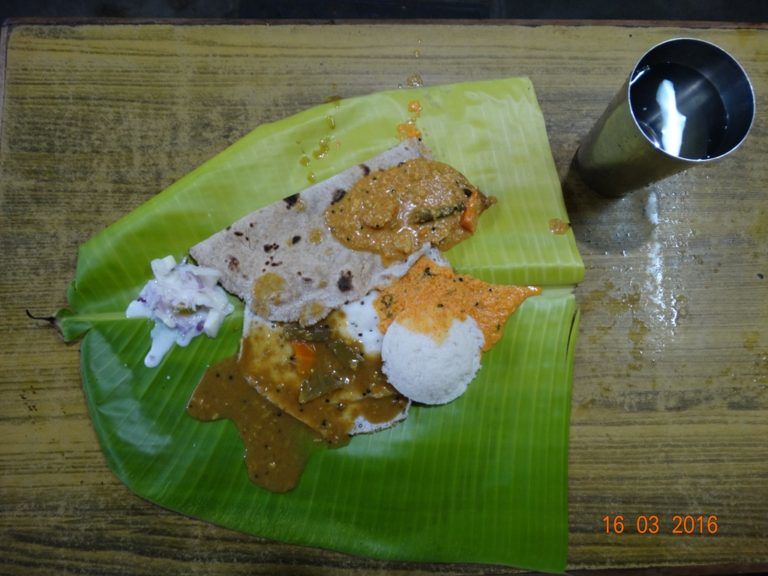 This is called the TIFFIN Concept in entire Southern India. I hadn't heard on this and the first time I heard it, thought it's sort of food packed and handed over in some Tiffin Box. More or less the same, I guess ! But the food was great. Coconut Chutney was actually awesome. And I can say this time & again, that the flavour you get in any Chutney in South India or made by any South Indian just doesn't match with anybody or anywhere else. Small joints serving local delicacies at very affordable prices. Must try !
Better still, follow my short and sweet itinerary for your travel, which includes all the above things to do in Kanyakumari
How did you find these 5 things to do in Kanykumari ? In case you think there is anything I need to add, do let me know through your amazing comments... ????
This blog was originally published on 'FLY WITH SHAUNAK'