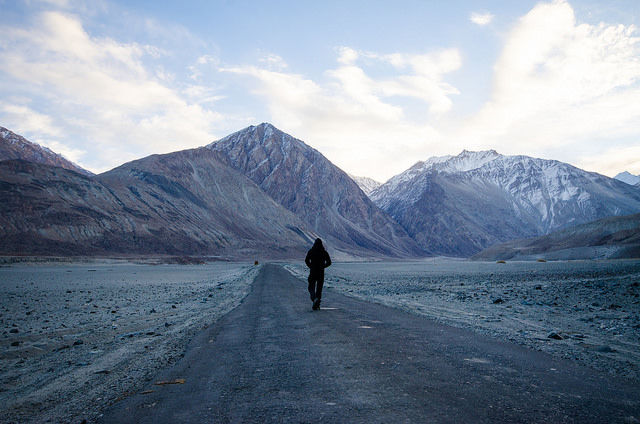 India boasts of having some of the naturally blessed trekking destinations. Trekking is undoubtedly one of the most popular adventure activities in India. The trekking trails enable travellers to mingle with nature, admire the finest flora and fauna and have some splendid views. Below are few sought-after trekking destinations:
1. Sikkim: This north eastern region of India is known to be the hub of the most awe-inspiring treks in India. It houses the third largest mountain peak in the world, Kanchenjunga which is one of the challenging treks originating from Yuksom. Amateur trekkers can take the Dzongri trail which also originates from here. While trekking in Sikkim, the presence of many monasteries, alpine forests and dramatic landforms, adds charm to this thrilling experience.
Mount Kanchenjunga
2. Leh: A plethora of trekking options in Leh, attracts tourists from across the globe to experience the sublime beauty of this place. It's amazing topography and mesmerising scenic beauty provides tourists with some over-whelming trekking trails. Most treks begin near the intriguing Lamayuru Monastery, passing through the beautiful Zanzkar valley. Apart from this, seasoned trekkers can indulge in Lamayuru-Stok Kangri and Markha Valley trek. Winters too beckon travellers to trek on the frozen Chadar River. Known as the land of passes, Leh would seldom cease to impress trekkers.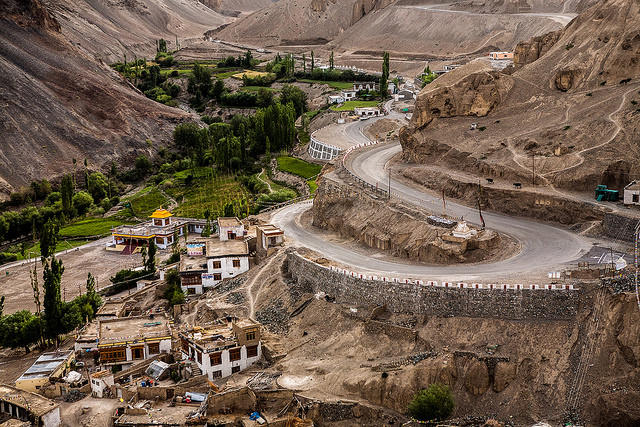 Lamayuru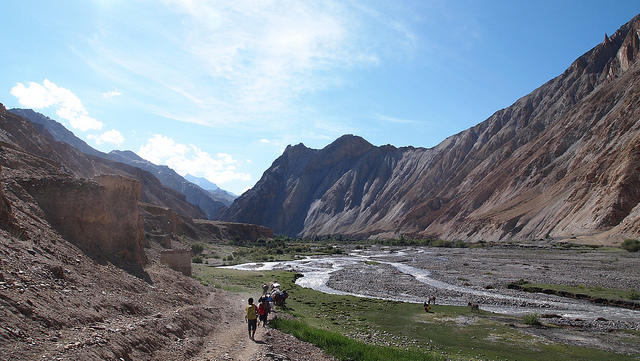 Markha Valley
3. Himachal: True to its name, trekking in Himachal is an idyllic way to experience the magnanimity of the Himalayas. The trekking trails here passes through azure lakes, quaint villages and lush green forests. Some of the most popular treks are the Chandratal Trek, essentially the name means, "The Lake of the moon". On the Chandra Taal lake one can even camp while enroute the Hampta Pass Trek. This trek passes through various snow clad mountains and the wondrous landscapes of Spiti and Lahaul.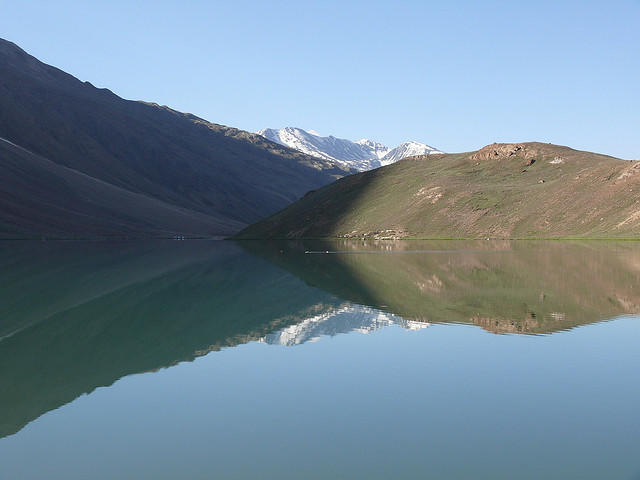 Chandrataal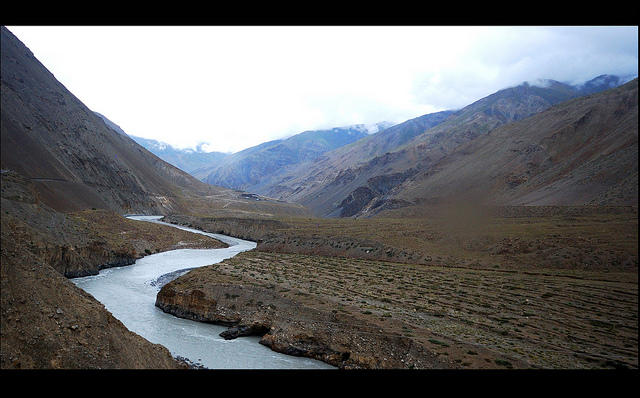 Spiti
4. Uttarakhand: The State of uttarakhand is undoubtedly a paradise for trekking-enthusiasts. The picturesque Garhwal and Kumoun regions offer many wonderful trekking opportunities. The Dayara-Dodital trek starting near Barnala is a treat for naturalists and a paradise for bird watchers. There are plentiful treks and trails of different difficulty levels to choose from. Here the Valley of Flowers Trek is indeed a mystical experience where the trekkers can truly witness the wonders of nature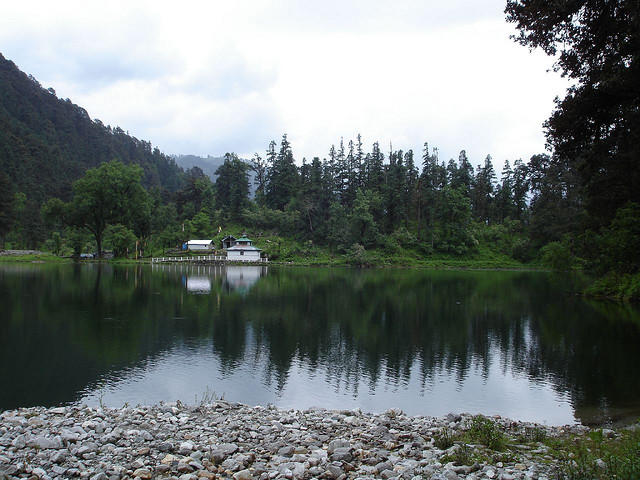 Dodital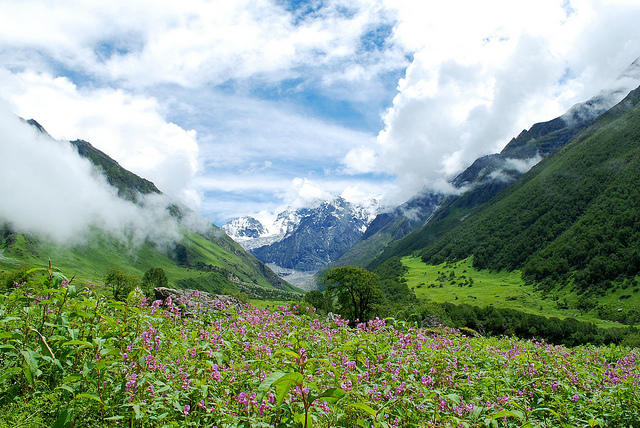 Valley of flowers
5. Karnataka:  South India is yet another popular a trekking destination. The dense forests, the charming plantations and exquisite caves make trekking a unique experience. Kudremukh Trek is one of the most popular treks here. This journey takes you to the summit of a peculiar shaped hill. Another challenging trek here is the Kumara Parvata Trek which has two peaks, offering stunning views and lush greenery, takes almost two days to complete.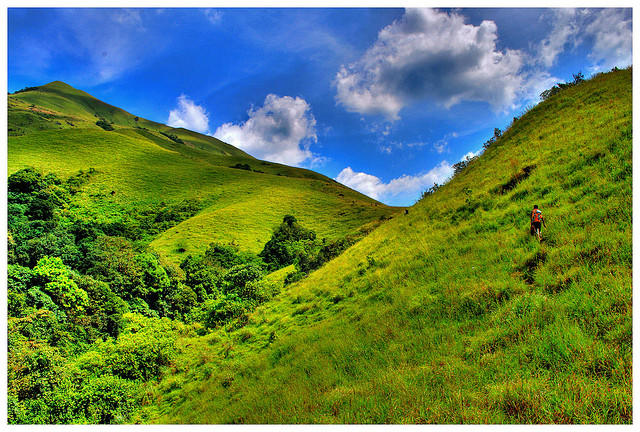 Kumara Parvata Trek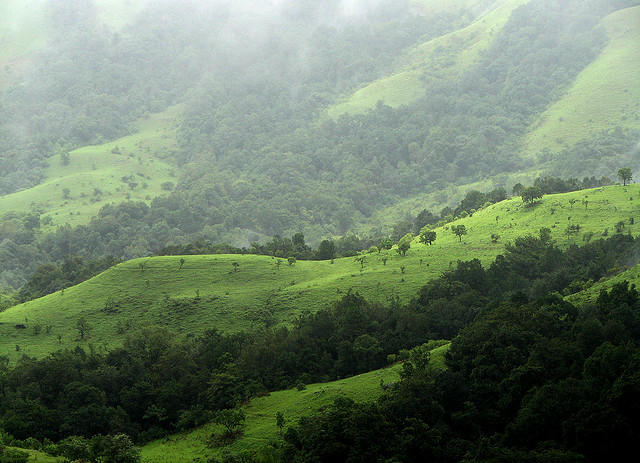 Kudremukh trek