If you are planning to travel to Vietnam, I am sure you are as excited about the food as about the rice fields, the culture and Halong Bay! It is always helpful to have all the must-try food items in one place – so here are my top recommendations when it comes to Vietnamese food.
Like most southeast Asian countries though, the food is meat heavy and vegetarian or vegan options are rare. Rice noodles is the most common thing to have perhaps, and street food is big. When it comes to street food, it is all about following your nose and gorging on the food like the locals. Vietnamese food is very flavorful, and the taste is enhanced with herb and lime garnishings.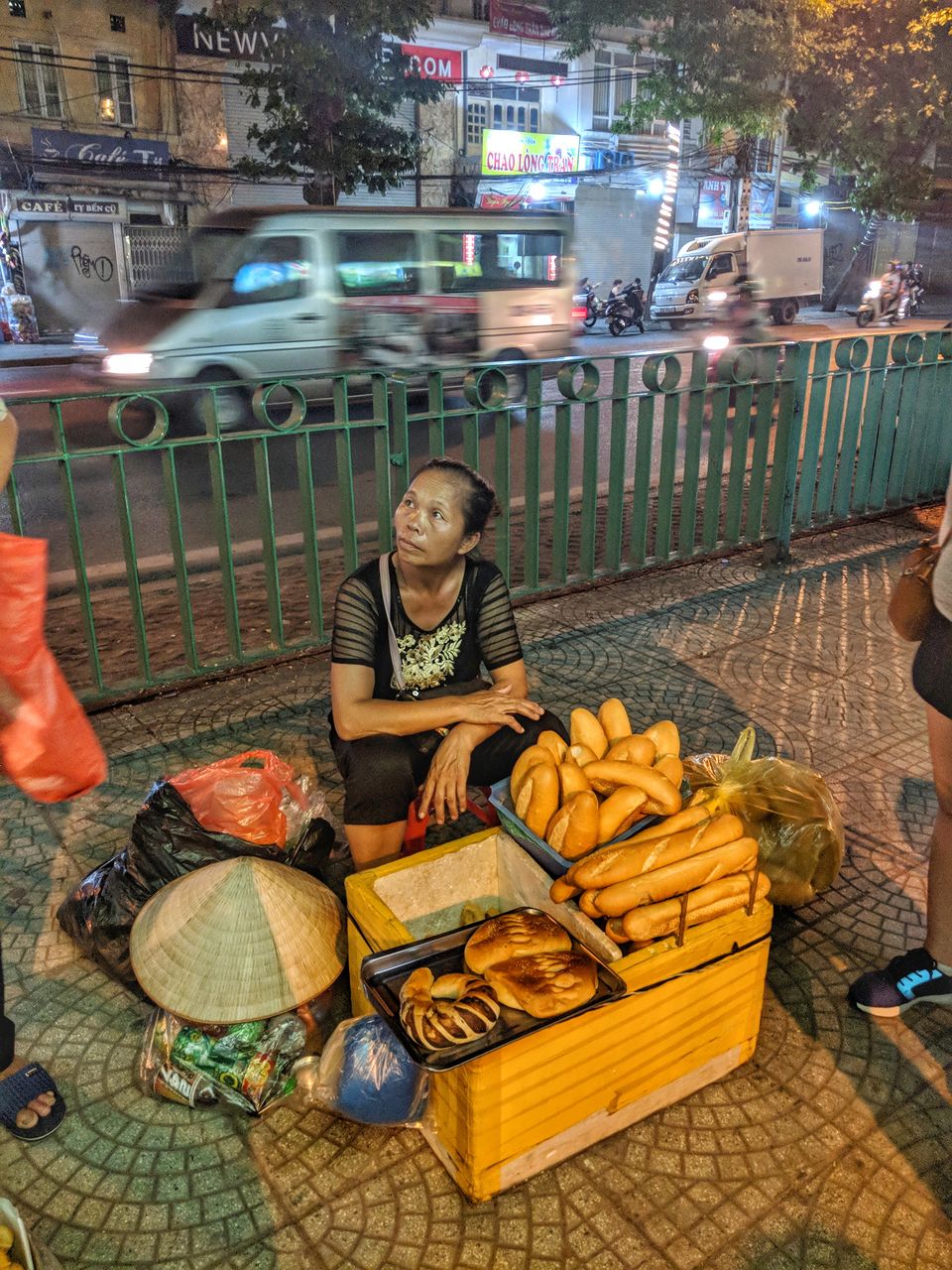 1. Bun Cha – probably, the most common food item in Vietnam. Basically, it is rice noodles served with pork and of course herbs and sauces. The vegetarian version of this would however, have some veg spring rolls.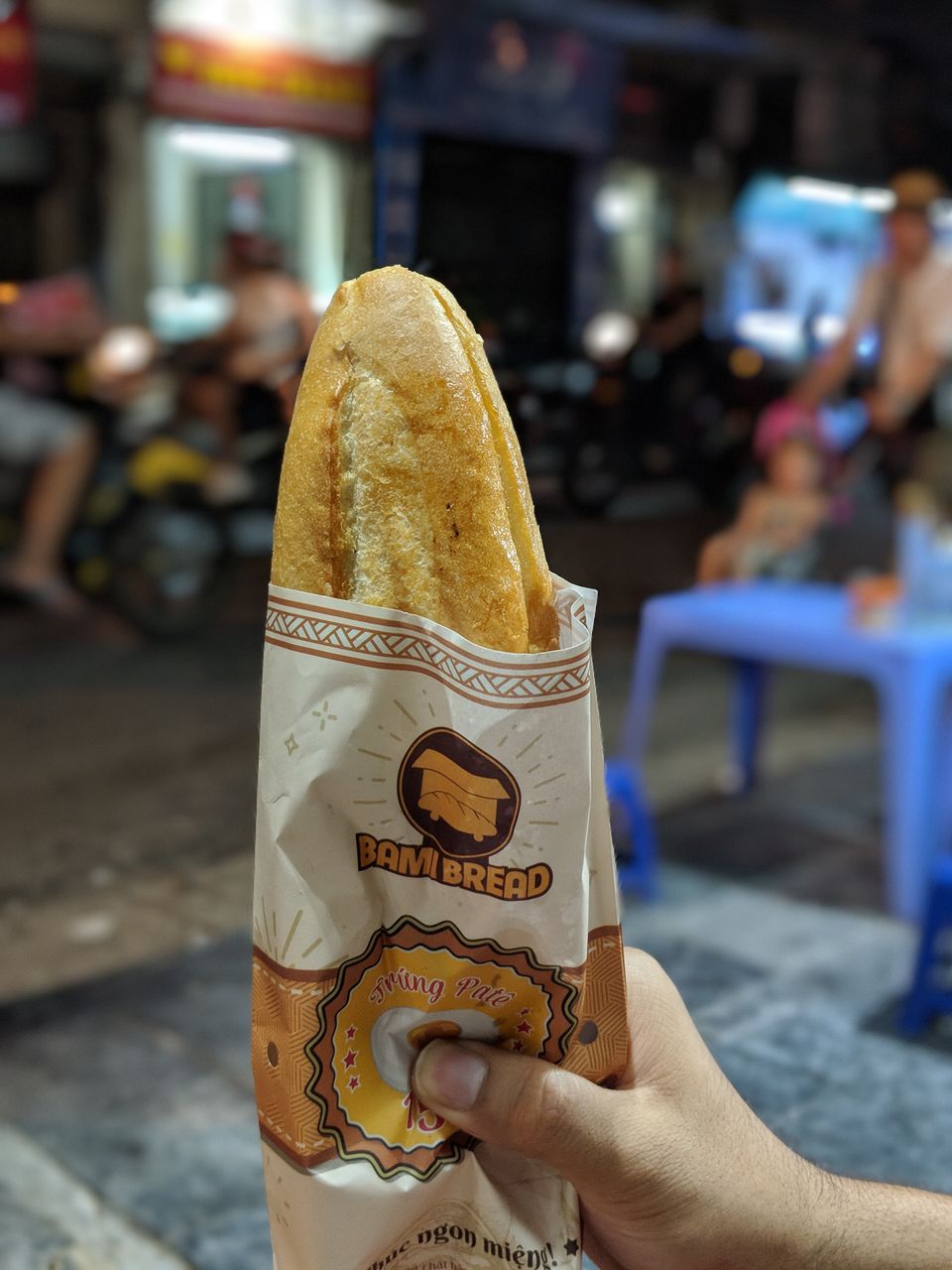 2. Vietnamese Pho – This is like a soupy noodle – served with a bowl of rice noodles and some flavorful clear soup and ofcourse some meat of your choice. The devil is in the details for this one. I saw the locals add some chillies and lime juice to the bowl, and I followed suit. All of a sudden it tasted out of the world!
3. Banh mi – It is a typical Vietnamese sandwich. From the outside it might look like any other sub or sandwich, but you just have to taste it to know the difference! The bread is crispy on the outside and super soft on the inside. In addition to meat of your choice, it is loaded with coriander, onions, and a typical chilli sauce. The one I went for was spicy and made me fall in love!
4. Vietnamese spring rolls – you know how any curry in India is served with roti or rice? In a very similar way, all Vietnamese meat / fish are served with rice paper rolls. You can make your own rice paper spring roll, by adding some of the meat, some herbs, and roll it up! Dip it in some sauce and wash it down! The rolls are very fascinating because they look exactly like paper but once you put them in the mouth, they would instantly melt.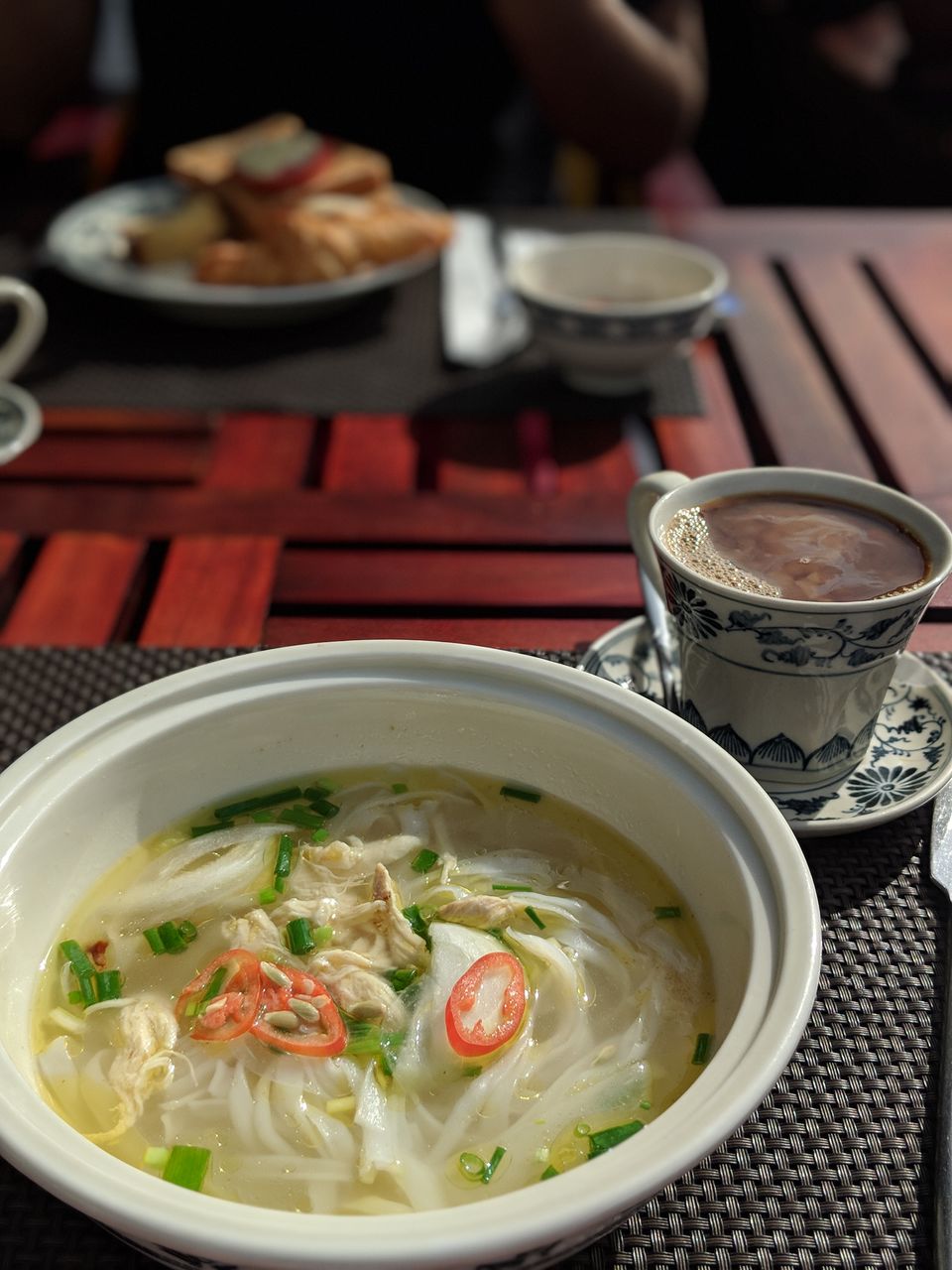 5. Coffee – The country is crazy about its coffee. Be it egg coffee or coconut coffee – you will find all variants that you can possibly think of! Vietnamese coffee is usually made with condensed milk and as a result is super sweet. The egg coffee is a Hanoi specialty – it was invented during the Vietnamese war when there was a scarcity of milk. The froth is made of egg yolk, but surprisingly has no egg smell, may be because of the added vanilla essence.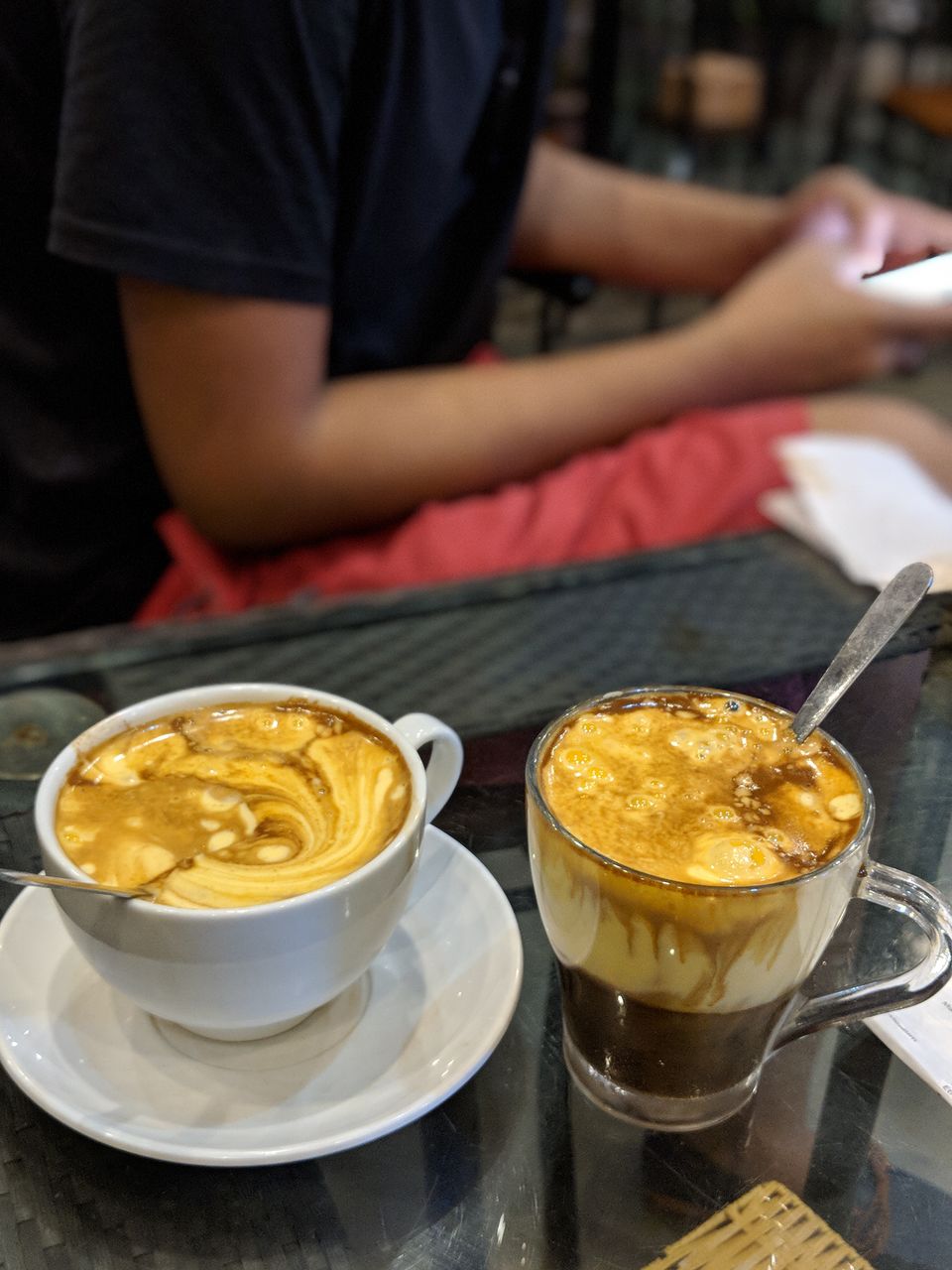 To sum it up, if you went to Vietnam and did not experiment a bit with the local food, you are likely to miss out on more than you can imagine. Vietnamese food is not just delicious but also super inexpensive. A typical meal cost us not more than 100,000 Vietnamese dong or 300 INR or US$ 5 ever. So take the hint, and think about your diet inly when you are back from your vacation!