• MORE EVERYTHING. More power. More clarity. More stability. New Live View Front Display. 30% More Battery Life. Detachable Lens. Waterproof 33ft.
• MORE RESOLUTION. - Shoot stunning 5K video that maintains serious detail even when zooming in and capturing 14.7MP frame grabs. Also records in 4K, 2.7K, 1440p and 1080p. MORE PIXELS. - Capture crisp, pro-quality 20MP photos and use SuperPhoto to make sure you get the shot. MORE SCREENS. - A new front display serves up a live preview for easy selfie framing while the large rear touch screen delivers intuitive control.
• MORE STABILITY. - HyperSmooth 3.0 now featuring in-camera horizon leveling is our most advanced stabilization ever. 8X SLO-MO. - HERO9 Black captures up to 240 frames per second for astonishing 8x slo-mo. MORE ACCELERATION. - Record mesmerizing time-lapse videos with TimeWarp 3.0. Go all out or tap Speed Ramp to slow the action while recording.
• MORE ACCELERATION. - Record mesmerizing time-lapse videos with TimeWarp 3.0. Go all out or tap Speed Ramp to slow the action while recording. LIVEBURST - Record 1.5 seconds before and after your shot. Find the best pic or share it as a short video. SCHEDULED CAPTURE - Schedule the time you want to begin your recording. SCHEDULED CAPTURE. - Schedule the time you want to begin your recording.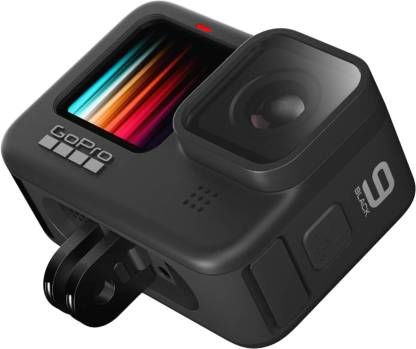 The zv-1 is designed to bring together simplicity and power, opening up creative opportunities as wide as your imagination. The zv-1 design makes creating outstanding selfie and vlog content easy. Right down to the last detail, the zv-1 is all about empowering you to make inspirational content.
Type: compact | sensor size: 1-inch | resolution: 20.1mp | effective focal length: 24-70mm | viewfinder: none | monitor: 3.0-inch vari-angle touchscreen, 0.921-million dots | connectivity: wi-fi, bluetooth | max movie resolution: 4k 30p | size, weight: 105.5 x 60.0 x 43.5 mm, 294g
1. Video eye af
With ai technology, you can rely on the autofocus sticking firmly to your face and eyes without wandering to other subjects during vlogging. In addition, when the camera recognizes eyes, faces, or subjects, a frame is displayed on each target so you can make sure that the subject is in focus and shoot without worrying.
2. Bokeh switch
By simply pushing the bokeh switch, you can switch background bokeh on and off - no need for complex manual adjustments. Capture expressive selfies with the professional look of a soft-focus background. Makes your youtube vlogs way easier.
3. Make your reviews stand out with product showcase setting
Take your youtube product reviews to a new level of professionalism with the product showcase setting, for fast and precise focus transitions from you to your featured product. The c2 custom button activates product showcase setting by default, deprioritizing your face for focusing and widening the field of view.
4. Beautiful and natural skin tones for everyone
Sony's enhanced color science ensures lively, natural images and is especially strong across the diverse range of skin tones. It is available for both movie and still image capture, and is supported with a soft skin option to smooth blemishes.
5. Powerful image stabilization
Even while walking with the camera, you can get smooth, highly stable imagery thanks to the steady-shot joint optical and electronic stabilisation system. It's specifically designed for handheld shots and vlogging with a shooting grip, so you'll enjoy the confidence of blur- and shake-free shots.
6. Directional 3-capsule mic and a wind screen
Record your voice clearly, even in a crowd, with the built-in three-capsule microphone. The unique design and structure uses spatial filtering to capture clear audio in front of the camera with fewer distracting ambient sounds. The included wind screen can also be attached to shoot outdoors youtube vlogs, even in windy conditions.
7. Microphone jack
A mic jack is provided for an external mic, for even higher sound quality.further, an external mic can be attached to the camera via the multi interface shoe provided. The unique multi interface (mi) shoe offers incredible flexibility to add lights, microphones and much more.
8. Dynamic super slow motion
Capture moments from the decisive to the everyday in epic super slow motion to easily add drama and magic to your videos. With recording frame rates as high as 960fps, almost any moment can be captured, while adjustable playback rates let you slow down the action anywhere from 4x to 40x.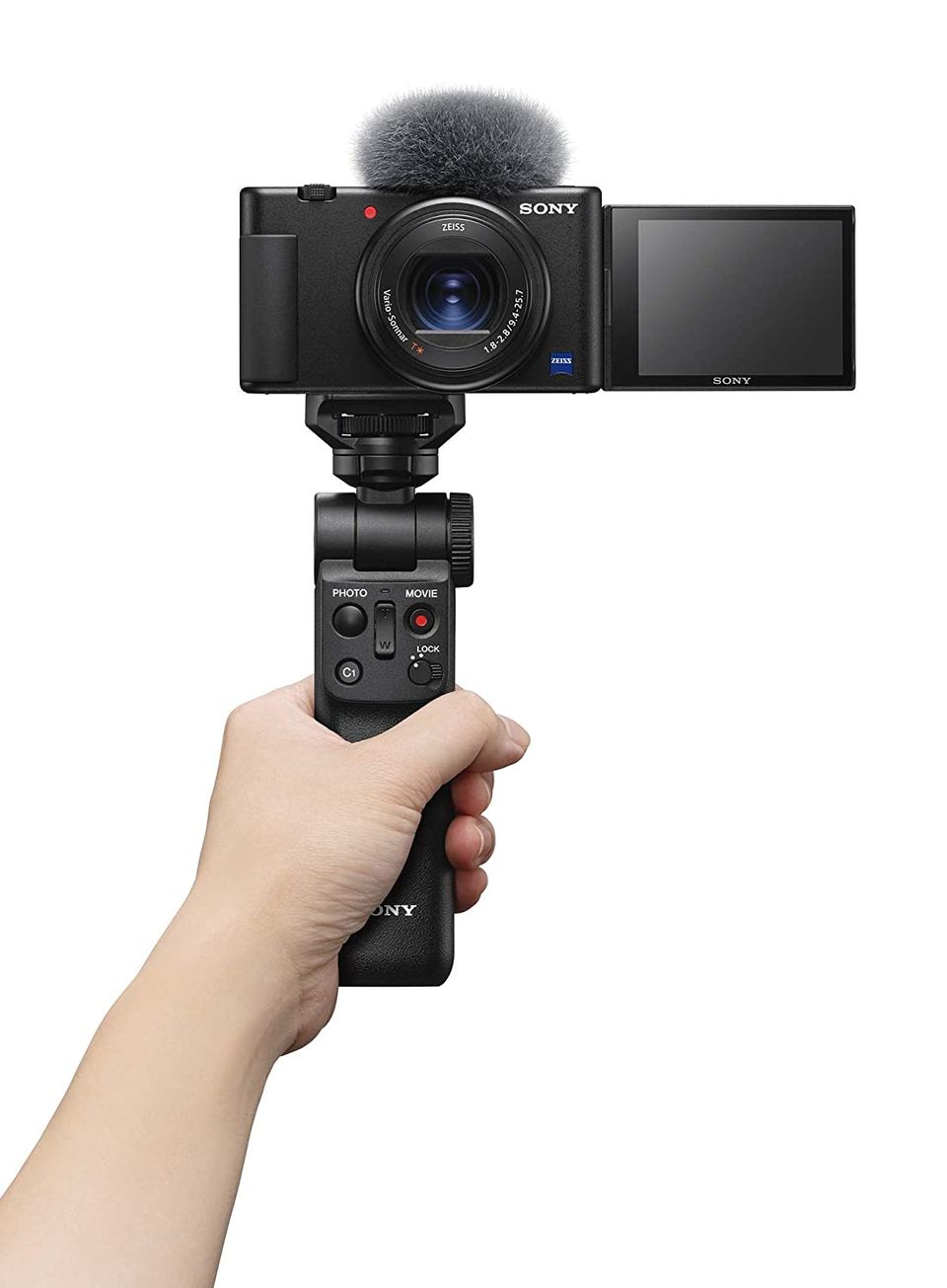 Canon eos m50 comes with 24p uhd 4k and 120p hd for slow motion improved dual pixel cmos af and eye detection af 24.1 mp (aps-c) cmos sensor with iso 100-25600 new digic 8 image processor improved auto lighting optimizer built-in oled evf with touch and drag af vari-angle touchscreen lcd built-in wi-fi, nfc and bluetooth technology automatic image transfer to devices while shooting silent mode for quiet operation.
• Improved dual pixel cmos af and eye detection af
• 24.1 megapixel (aps-c) cmos sensor with iso 100-25600 (h: 51200)
• 4k uhd 24p and hd 120p for slow motion
• Built-in oled evf with touch and drag af
Type: mirrorless | sensor size: aps-c cmos | resolution: 24.1mp | effective focal length: n/a | viewfinder: evf, 2.36 million dots | monitor: 3.0-inch vari-angle touchscreen, 1.04 million dots | connectivity: wi-fi, nfc and bluetooth | max movie resolution: 4k | size, weight: 116 x 88 x 59mm, 390g
1. The eos m50 with a large 24.1 mp aps-c cmos sensor along with canon digic 8 image processor captures fine details and creates beautiful artistic impressions with excellent background blur/bokeh effects. It can create high detail low noise image even in dimly lit situation as it offers normal iso range capability of iso100 – 25600. In addition, it allows you to shoot approx. 7.4fps high speed continuous shooting with servo af to capture your subject with high precision and accuracy.
2. The eos m50 comes with enhanced dual pixel cmos af performance and functionality during live view shooting. The af area is expanded and it is now possible to focus in an approx. 88% horizontal and 100% vertical area. It also includes eye detection af during servo af and movie servo af adding convenience while shooting human subjects also the touch and drag af lets you use the screen as focus touchpad while using viewfinder.
3. Eos m50 has a vari-angle touch screen lcd monitor, which not only allows users to shoot self-portraits, but also makes low-angle and high-angle shooting easier, even when holding the camera in a vertical orientation.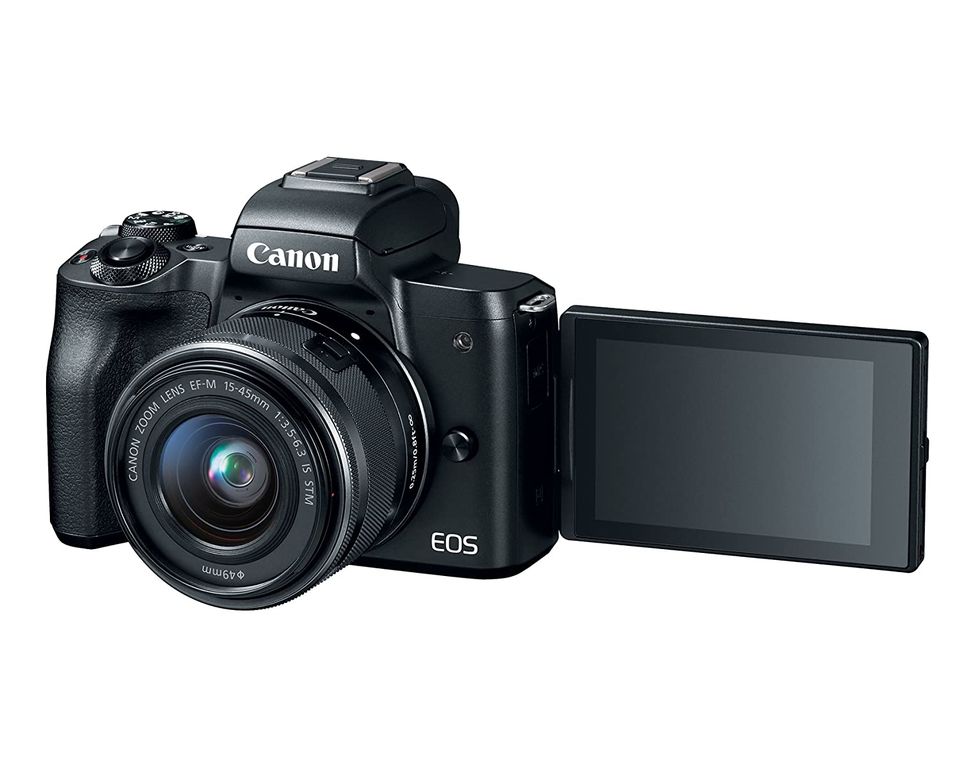 Canon powershot g7 x iii is the third in a series of 1"-type sensor compacts aimed at smartphone camera upgraders and enthusiast photographers looking for a small second camera. Its core photography features - notably its fast 24-100mm equivalent f1.8-2.8 lens - are very similar to the g7 x ii that preceded it, but canon has given the mark iii a new stacked cmos sensor and digic 8 processor that together promise better image quality and performance.The biggest changes in the g7 x mark iii are to its suite of video features, which now includes the option to live stream video: a useful feature for vloggers. Resolution has been bumped up to 4k, with 30p available out of the box and 24p coming via a future firmware update.
Type: compact | sensor size: 1.0-type | resolution: 20.1mp | effective focal length: 24-100mm | viewfinder: none | monitor: 3.0-inch tilt-angle touchscreen | connectivity: wi-fi, nfc | max movie resolution: 4k | size, weight: 105.5 x 60.9 x 41.4mm, 304g
canon powershot g7 x iii key specifications:
20mp 1"-type stacked cmos sensor
24-100mm equiv. F1.8-2.8 lens
built-in 3-stop nd filter
touchscreen tilts up 180° and down 90°
8 fps burst shooting with autofocus, 30 fps raw burst mode
4k/30p and 1080/60p video recording
microphone socket
live youtube streaming support built-in
vertical video capture
1080/120p slow motion video (with no audio or autofocus)
wi-fi + bluetooth wireless connectivity
usb 3.1 (with usb-c connector) for data transfer and charging
235 shot battery life per cipa standard
offering multimedia fluency within a compact design, the black canon powershot g7 x mark iii is a sleek camera distinguished by its advanced sensor design and flexible imaging capabilities.
Its 20.1mp 1" cmos sensor uses a stacked design, which pairs with the digic 8 image processor to realize especially fast focusing performance, full-resolution shooting at up to 20 fps, and uhd 4k30p video recording.
Canon powershot g7 x mark iii comes with 2 year warranty from canon india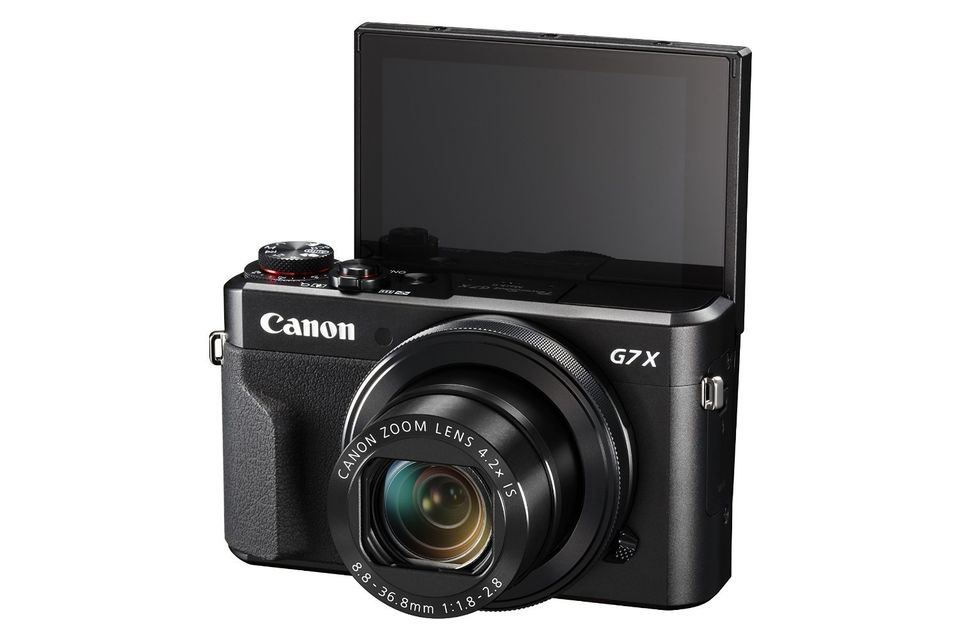 Designed with intelligence in mind fpv first-person view mode follows the gimbal's orientation to film thrilling action shots with smooth results. Active track just tap on a subject and active track follows. Entering selfie mode automatically enables face track, keeping you in the centre of the shot. Nights hot osmo pocket automatically detects and illuminates low-lit scenes, resulting in brighter photos. You can also take tripod-free, 2-3s handheld long exposure shots in pro mode. 3×3 panorama 3×3 panorama captures your destination with breath-taking definition and detail. Motion lapse to squeeze a beautiful day into a single shot, time-lapse turn's hours into seconds, and motion lapse adds smooth camera movement for dramatic effect.3-axis gimbal,In real time, osmo pocket precisely adjusts to your movements, turning even the most casual shots into gorgeous cinematic clips. Single-handed design A sandstone handle is non-slip and sweat-proof, offering a comfortable grip. Universal port, Multifunctional expansion interface connects osmo pocket to your smartphone, as well as accessories that leave you free to film in any way you choose. Incredibly small, truly smooth With its compact size and effortless stability, osmo pocket gives you a powerful tool to turn any moment into a cinematic memory.
Type: compact | sensor size: 1/2.3-inch | resolution: 12mp | effective focal length: na | viewfinder: na | monitor: 1.0-inch touchscreen | connectivity: wi-fi, lightning and usb-c | max movie resolution: 4k | size, weight: 121.9 x 28.6 x 36.9mm, 116g
1. Light weight and portable: as the smallest 3-axis stabilized handheld camera dji has ever designed, the compact and intelligent osmo pocket turns any moment into a cinematic memory
2. 13-axis mechanical gimbal: the osmo pocket camera is equipped with a remarkable 3-axis stabilized gimbal and a new algorithm that ensures a control accuracy of plus/minus 0.005 degree and maximum control speed of 120 degree per second
3. Amazingly powerful performance: osmo pocket snaps photos in stunning detail, thanks to a 1/2.3-inch sensor, 80 degree fov, and f/2.0 aperture, it can also shoot 4k/60fps video at 100mbps and photos at 12 mp with a pixel size of 1.55 μm for footage worth sharing every time
4. Dji mimo: osmo pocket is meant for anyone with a story to tell, which is why we developed dji mimo, this dedicated app expands your imagination with editing tools and opens the door to a community that inspires your own visual storytelling
What you get: dji osmo pocket, carrying case, smartphone adapter (usb-c), smartphone adapter (lightning), power cable ; recreate the action from your perspective. Fpv mode follows the gimbal's orientation to film thrilling action shots with smooth results
Item requires external sd card up to 256gb