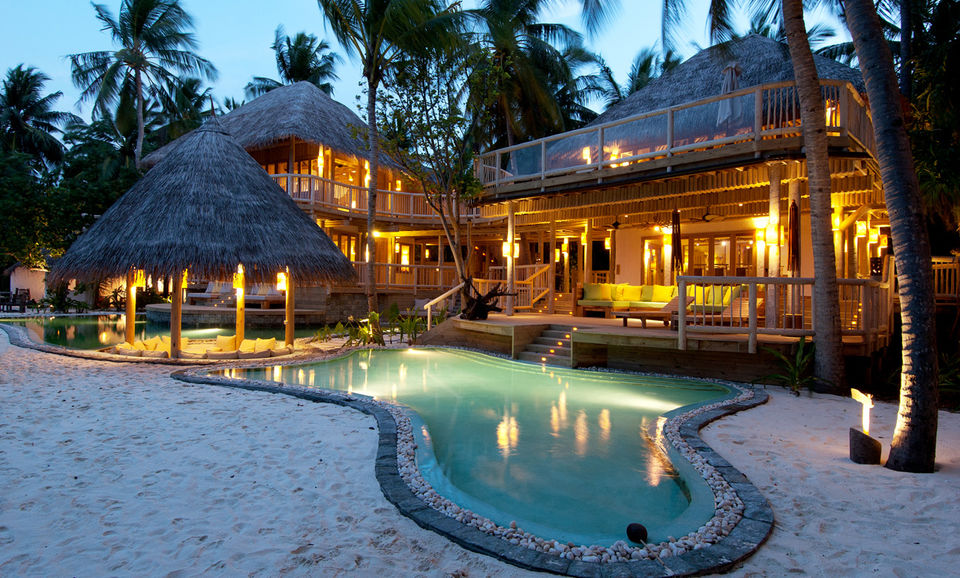 Maldives, the island paradise on earth, is a wonderful and must see place for honeymoon that will surely provide you something romantic and enticed to keep you spell bound for the time to come. Long spread of beaches that are covered with sparkling white sand and palm trees that are lined up across the shores and beautiful cottages as well as resorts nestled in the most secluded regions known are making Maldives the best of all honeymoon destinations. It is a perfect place for wonderful holidays and the best time to enjoy your romance in a memorable way. You have to choose the best Maldives tour packages or plan a trip through Maldives honeymoon packages from Mumbai and enjoy the real charm of Mother Nature in a variety of forms. Here are some of the best resorts, especially honeymoon resorts in Maldives to stay and enjoy every moment of romance. 

Taj Exotica Resort and Spa at South Malé Atoll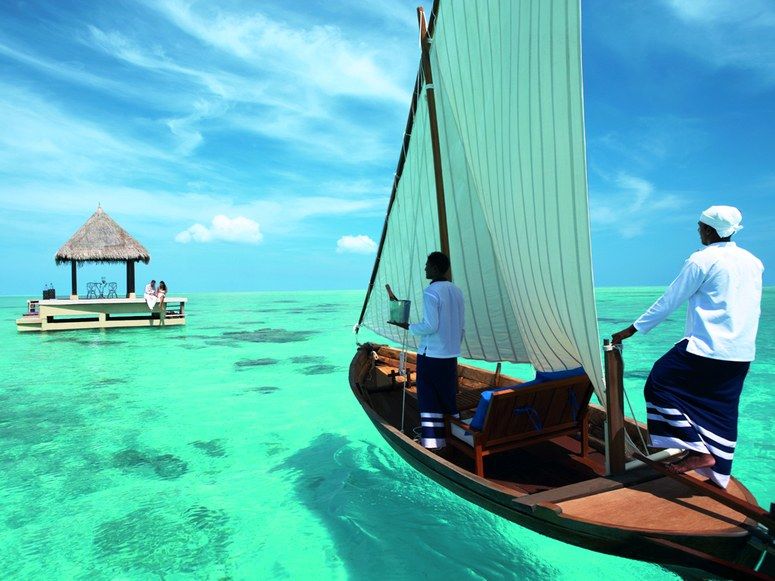 It is a place to enjoy a romantic honeymoon in Maldives that is an exclusive, private resort island – surroundedwith tropical flora and clear blue water. For honeymooners, no other destination can be better for accommodation than this idyllic resort in Maldives for honeymoon. Not to mention the lagoons and deluxe beach villas are luxuriously furnished to give you the abode of your dreams. Villas on water are the best accommodation during your honeymoon.
SonevaFushi, Kunfunadhoo Island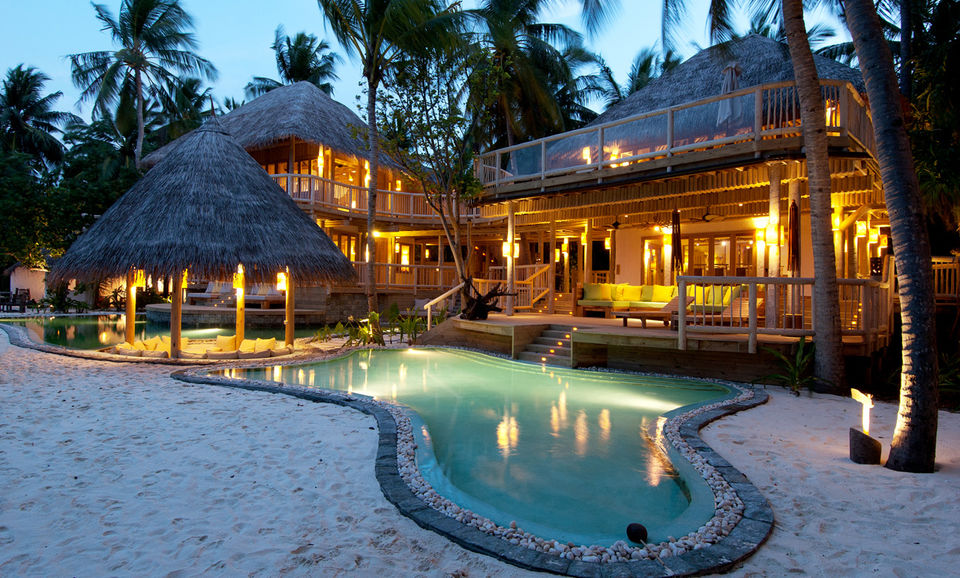 The beautiful honeymoon resort is on Kunfunadhoo Island that is one of the best resorts in Maldives for Honeymoon and all kind of holidays. It is amongst the best resorts in Maldives for honeymoon. It is perfectly designed for lovebirds and honeymooners nestled between a jungle and a beach; while this resort contains multi-bedroom luxury villas crafted out of natural materials. For honeymoon, Royal Suite with a private pool is the best accommodation option.
Four Seasons Resort Maldives at LandaaGiraavaru, at LandaaGiraavaru Island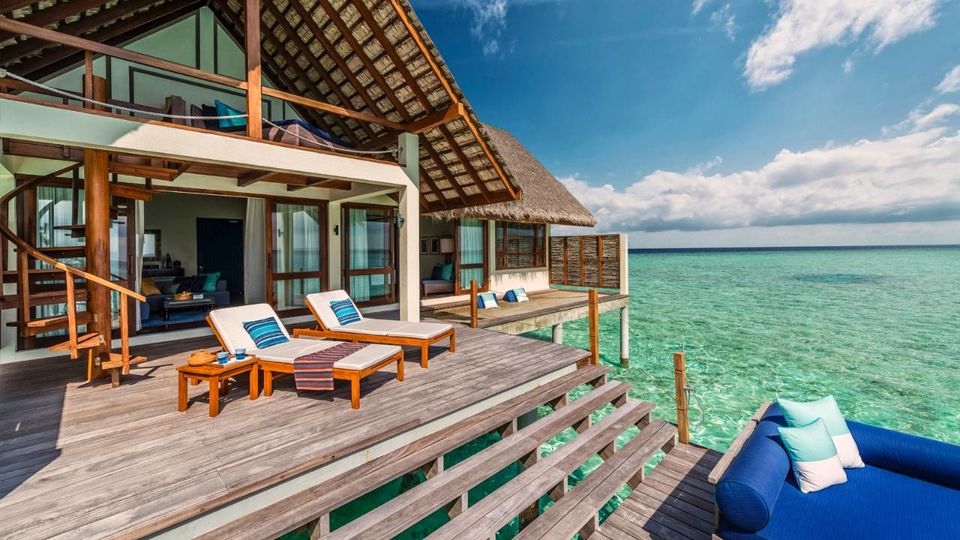 List of most romantic destinations never ends in Maldives as you will get the most romantic destination to accommodate. The beautiful resort lies in the Baa Atoll and has 102 thatched sunrise or sunset beach and water villas edging the large lagoon. Known for its fantastic service that include castaway picnics on deserted islands, the option knows how to spoil the newly-weds in the most romantic way. Water villas are the right and gorgeously designed perfect place to stir up the chemistry between the couples.
Shangri-laVillingili Resort & Spa at Villingili Island
It is also one of the most romantic honeymoon resorts in Maldives that is built on one of the largest islands in the archipelago. Not to mention the world-class villas that are ranging from vast ocean retreats to tropical tree houses and the CHI spa offers holistic remedy. What can be more romantic than staying in tree houses that are overlooking the majestic ocean?
One & Only Reethi Rah
Name is enough to stay that it is the most romantic resort in Maldives to Stay. One & Only Reethi Rah is the pride of best resorts in Maldives for honeymoon where rooms are built enormously and luxuriously with high ceilings and beautifully furnished with private pools, overlooking the sea. Don't miss to book the sunrise and sunset villa overlooking the sea.
Six Senses Laamu
Six Senses Laamu, an astonishing place, has been combining luxury, rustic simplicity, outstanding culinary options and plenty of activities along with serenity in the most impressive way. The beautiful resort has been featuring a gorgeous white beach and boasts of a gorgeous cyan-blue lagoon where dolphins swim in great numbers all year round.
Cocoa Island by COMO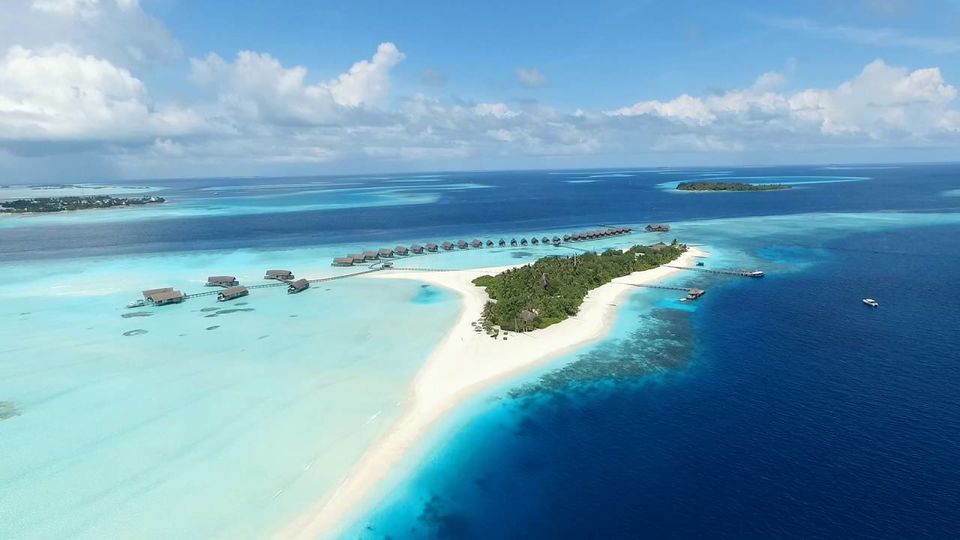 Being one of the most unique and romantic resort, Cocoa Island is one of the most unique Maldives resorts ideal for honeymooners. You will enjoy the fusion of perfect beaches, beautiful rooms, wonderful food and superb staff. The small island has no rooms, but built over water in a shape that mirrors that of the island itself.
There is a lot more to enjoy here; while various resorts are here to choose for the best accommodation.
Smart Holiday Shop has been offering you attractive tour packages include Maldives tour packages from Delhi,Maldives honeymoon packages from Mumbai and various other packages. You have to choose the best one and enjoy the most luxurious accommodation.
More Information Visit Here - http://www.smartholidayshop.com