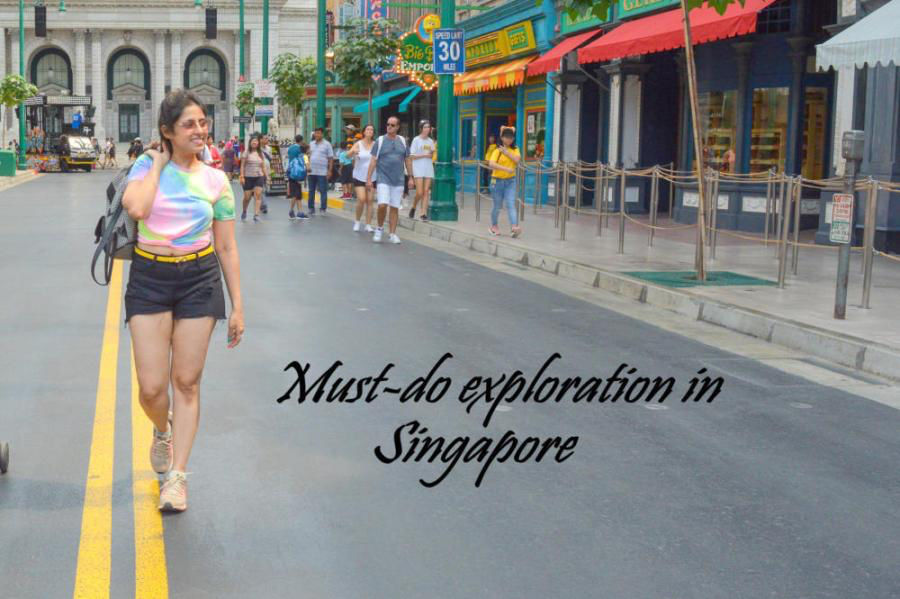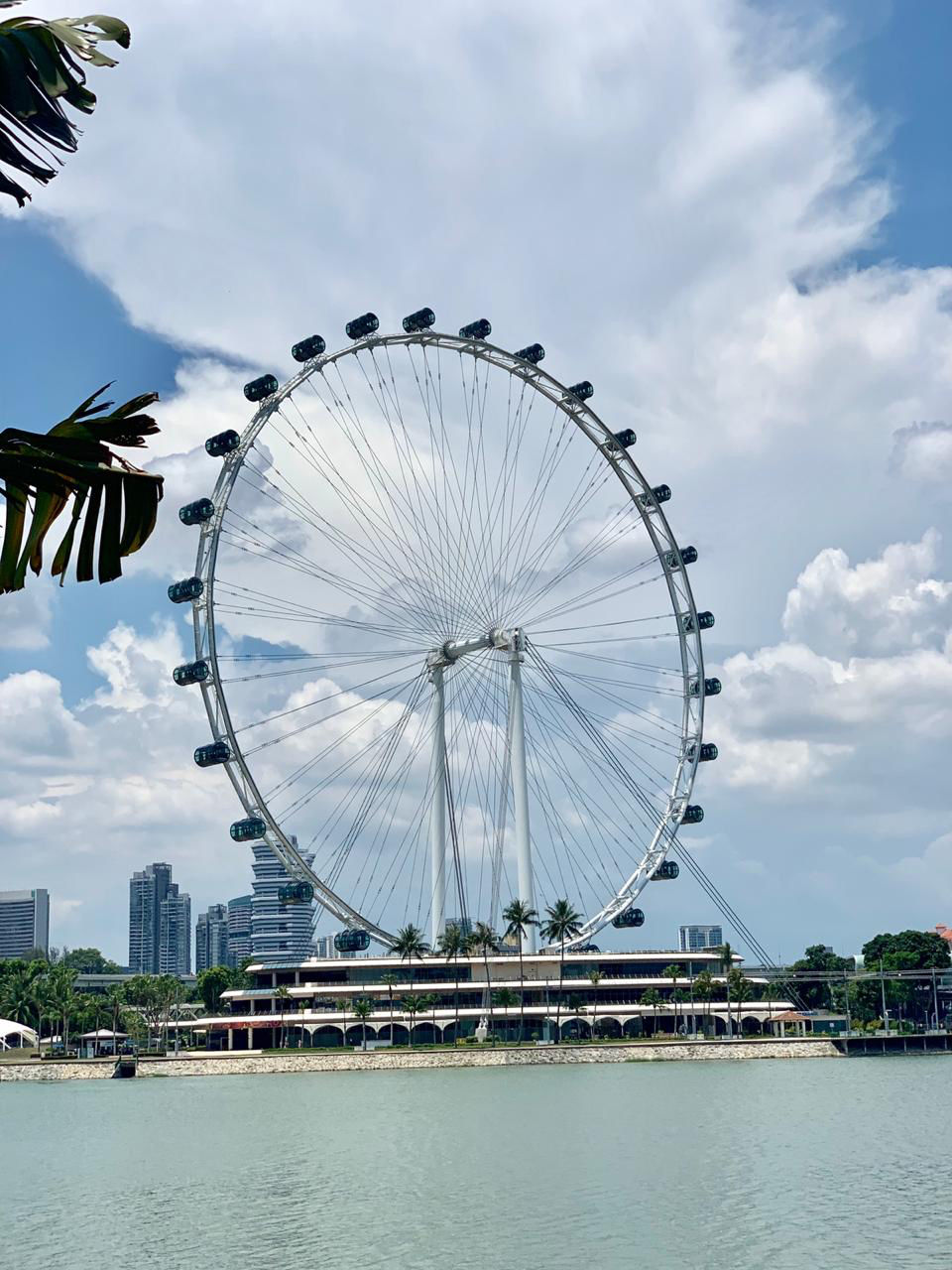 Singapore as a whole is a man-made wonder which makes it a technologically and infra-structurally one of the most advanced countries in the world. Its proximity from India is one of the advantageous factors to plan a successful trip to Singapore. It is said that the first impression is the last impression which is true to the country of Singapore. The moment you land at Singapore's Changi Airport, you will realize the opulence that this country will offer you. If the gateway i.e the airport to this modern country is so grand then you can imagine how exciting and fun filled time you will have in Singapore.
1. Universal Studio :
On your trip to Singapore, at least a full day is advisable to be dedicated to a visit at the Universal Studio. This grand theme park consists of about 24 rides and various areas dedicated to distinctive themes. Some of the themes are Hollywood movie-based, New York City, Ancient Egypt, The lost world – Jurassic park, Far far away (For Shrek Fans), Madagascar and much more.
The most famous rides are Battlestar Galactica, Cyclon – a duelling roller coaster, Transformers – The Ride, Revenge of the Mummy, Shrek 4D Adventure at Far Far away. These are some of the famous and must try rides at the Universal Studios.
In the Sci-Fi city there is a ride available for very small children as well. There are smaller roller coasters for kids that can be enjoyed by all.
As you need to dedicate at least one full day at universal Studios there are plenty of food options available within the park which are based on the respective themes so that the feels don't fade away. Every themed area has its very own merchandise stores which sells retail gifts and souvenirs to splurge on, if you wish to.
Must for Thrill Enthusiasts: ✅
Transformers – The Ride
Battlestar Galactica
Revenge of the Mummy
Jurassic Park rapid adventure
Amber Rock Climbing
Fun filled experiences for kids:
King Julien's Beach Party- Go Round in far far away
Puss in Boots
Enhanced Airways in Far far away
Dino Soarin – In the Lost World
Seasame Street Spaghetti
Space Chase
Show that Kids can Enjoy
Sesame Street when I grow up in Pantages Theatre
Madagascar – Boogie in Madagascar
The Dance for the Magic Beans in far far away
Waterworld in the Lost world
While you strolling around the Universal Studios you can encounter and take memorable photographs with your favourite characters from minions.
Madagascar , Sesame Street, Transformers etc.
There are special hollywood parades that keep happening during the day for which you need to check the timings with the help desk
A firework show named Lake Hollywood spectacular that takes place on selected saturdays late in the afternoon as if you wish to witness the beautiful fireworks then you can plan your visit accordingly.
Bellas Suggestions : As you enter the park make sure to collect the brochures which will be a handy guide and help you with the map of the theme park, show timings, food options, etc.
Also if you want to leave the park for sometime and wish to re-enter later then make sure to get a re-entry stamp so that you can enter.
Also you don't need to buy an express pass already. You can reach the park and see the crowd and accordingly decide for an upgrade.
Cost Bifurcation
The entry ticket for 1 day ( regular pass ) is 72 SGD for adults ( which does not include food )
and SGD 76 for adults which includes 5 food and 5 retail vouchers. There are many offers and combos available and it is subject to change so please refer their official website.
This park is not advisable for Senior citizens or people who have knee, leg or any other injury or joint pains as it requires a lot of walking.
2. Night Safari
A wildlife Safari during the day light sounds cliche ! As all our readers must have experienced it at some point in their life. Singapore has to offer to its tourist unique nocturnal safari experience in the most organised way in a man-made forest layout.
This night safari has to follow experiences to offer :
Asian Elephants – That can be viewed by happening on a tram which will take you to the park premises.
Fishing cat trails
Night shows by the Jungle creatures with their keepers that can be most enjoyed by the kids and is the most entertaining activity to participate in.
Dining experiences in the wilderness
Some of the distinctively remarkable dining experiences like –
An evening in the wild – After travelling through the park you will be taken to a lakeside dining area where you can enjoy dinner amidst the wilderness atmos.
Gourmet Safari Express – This experience can be summarised or having your diner on the go. In this you can hop on a moving tram where you will be hosted with a candle lit dinner and enjoy night sighting of the wild animals in their natural habitat.
Some other zones you can explore are
~Wildlife reserves
~Singapore River Safari
~Rainforest Lumina
~Bird Paradise
Bird Park offers kids friendly interactive activities like spot the hornbills step into the amazing lary loft.
-High flyers show
-Enjoying Lunch with parrots
An entire day will be required if you wish to cover all activities like bird park, wildlife reserve and Night Safari and if you wish to only go for night safari then second half of the day probably after 5 pm can be reserved for the same.
The tickets of the park are available online on their website and there are various offers and combos available as per the time you wish to visit Singapore. So please do visit their website. Also the show timings keep changing so have a look on that as weak on their website.
3. Merlion park
Sinagpore's identity is described by this Merlion statue which is located at one fullerton near central business district. The Merlion is a creature with the head of the lion and body of a fish. It is an open tourist attraction which can be visited anytime and as per your wish. There are no tickets required.
4. Singapore flyer :
This is Asia's biggest observatory giant wheel that takes about 30 minutes to complete one rotation. The height of which is approx of a 42 storey building. You not only observe Singapore but also the parts of Indonesia & Malaysia and the sight span for about 45 km long.
Cost : 33 SGD Adult
24 SGD Senior ( above 60 )
21 SGD Child ticket
5. Clarke Quay
To experience the best of the Singapore's night life Clarke Quay is the hot spot for your squad. This area hosts a dozen of night clubs and party pubs to give a spot light to your party personality.
6. Sentosa Island
Sentosa Island offers you zillion attractions and activities that are appropriate for every type of travel enthusiasts. We chose cable car as a mode to enter Sentosa Island which offers beguiling panaromic field of vision of the bay and the stationed cruise at the port.
We enjoyed the Dolphin show where in you can enjoy the tricks performed by the talented dolphins and their trainers.
Sentosa 4D adventureland you can play various 4D themed adventure games and simulated games.
There is another Merlion Statue at Sentosa Island. You can visit inside the mouth of the Merlion Statue. After showing the tickets at the entry you have to take the lift and go at the observatory gallery. We visited during the sunset time which serene from a height.
The Sea Aquarium is like a man made water tunnel that houses in itself more than 1000 species of Marine Animals that swim around you as you pass through this tunnel.
The Wings of Time is a night laser and light show is can be perfect end to your Sentosa Island experience. This show is top priority on our recommendations. The have a good seating arrangement so you don't have to worry so much about seating facility. Seats are based on the class of tickets bought. Wings of time is the most well co-ordinated and choreographed water show that you will ever witness in your life.
As mentioned earlier, Sentosa Island offers multifarious experiences so do go through their website and accordingly choose the activities you are inclined towards and time your visit to Sentosa Island accordingly.
7. Gardens by the bay
Singapore's very own Garden kingdom that is developed and managed by the experts who have the vision to make Singapore greener and attractive. As the name suggests these Gardens face the waterfront and enhances the skyline of Singapore. There are zones dedicated to beautiful flower families tulips, orchids and myriad of flower structures. Flora from varied climatic habitats is being cultivated and presented at Gardens by the Bay.
Gardens by the Bay is divided into 3 zones like Bay South, Bay East, Bay Central giving 360 degrees view of the Gardens each having its own peculiarity and distinctiveness. This area contains in itself a variety of unique Garden based restaurants to satisfy your taste buds. You can visit Gardens by the Bay in the early evening slot to make the most of it.
The tickets and the opening timings are different for different garden attractions and zones so do check the same accordingly on their website.
Various transport facilities available to the lazy bums and senior citizens which will make the garden accessibility east and comfortable.
Gardens by the Bay have a lot of gifts and merchandise shop to help cherish the memories when you go back home.
It will take at the max 3-4 hours to cover the entire Gardens by the Bay.