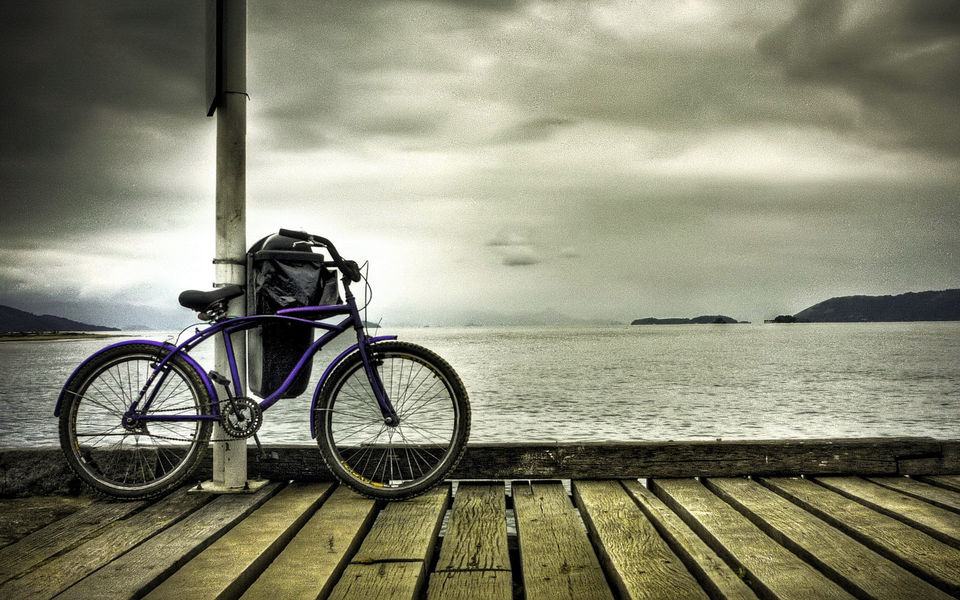 #TripotoCyclesToGoa
"When in Doubt Pedal it Out"
Cycling was introduced in 19th century and today the number is around 1 billion. In the city like mumbai where everything is paced up even the traffic, cycling leaves mumbaikar's with great option. Here I present you the top locations in mumbai where one has to pedal in his/her lifetime.
1. The Portuguese Fishing village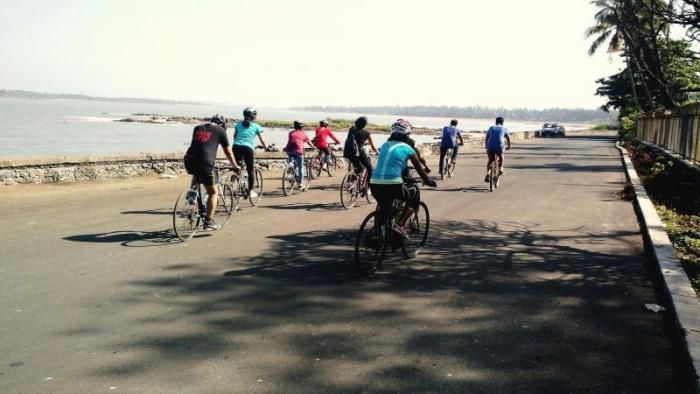 A 52 km circuit taking you to coastal beauty of western mumbai along with small fishing villages and mangroves are a pleasant sight all around. There are also some cottages and old churches to add to your watch list. Trying some local delicacies like seafood is a must.
How to reach?:
From Versova jetty one can take a ferry to cross the creek and reach Madh. From here head towards Marve jetty and take another ferry to Manori. From Manori ride upto Uttan chowk to the top of the hill for breath taking view of sea.
This villages were part of Portuguese colony and heavy christian influence is evident in culture and architecture. Madh fort which has witnessed many bollywood movie shoots was built in 17th century by portuguese.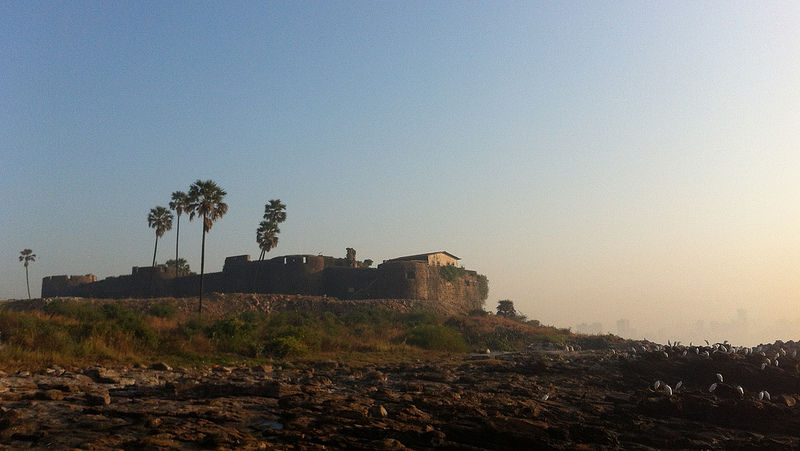 On your way back you can take ferry from Gorai jetty to Marve Jetty to reach Malad, or to Madh jetty to reach Versova.
2. Sanjay Gandhi National Park
A National park in middle of commercial capital of India, Sanjay Gandhi National Park (SGNP) a.k.a Borivali National Park is famous for preserving the beauty of the nature and is a paradise for cycling enthusiasts.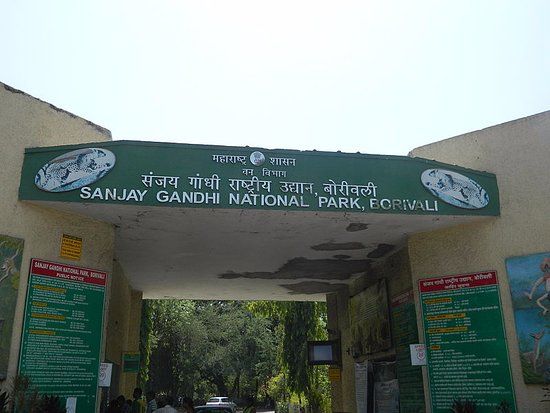 There are many ways to enter the park but most of them are permanently closed after leopard attacks one of which is route via Vihar lake. It is advisable to enter the park through main gate at borivali. Entry to the park is Rs. 48/- per head (24/09/2017).
SGNP is very famous for it's cycling route till Kanheri caves. Don't own a cycle?, no worries, you can hire one in the park at minimal cost of Rs. 20 for a hour. Cycles are rented on first come basis, any kind pre-booking is not done.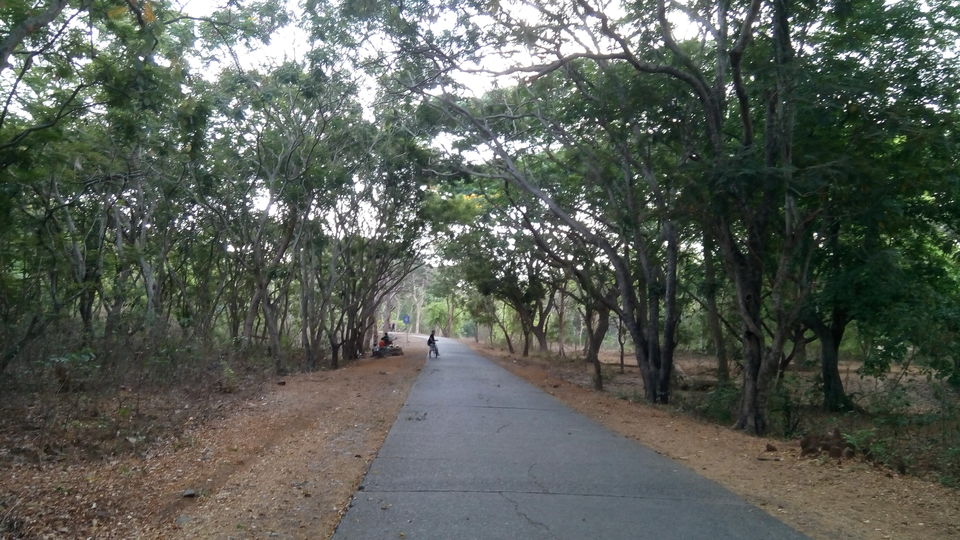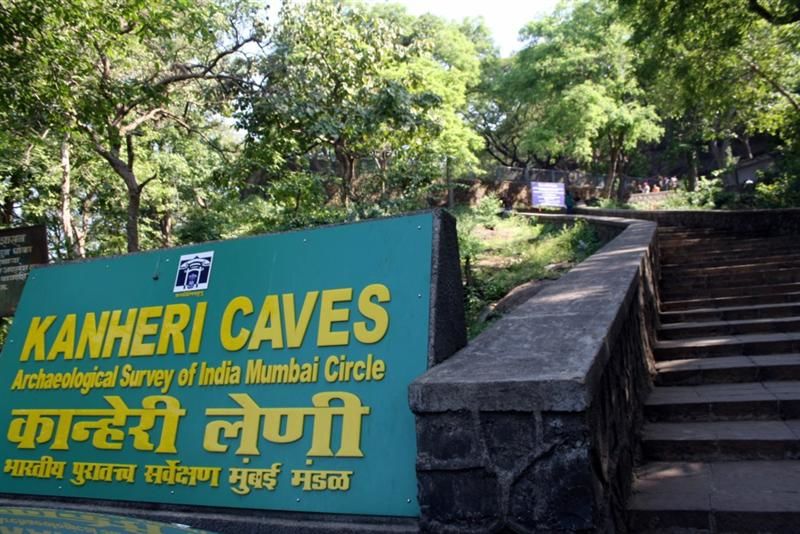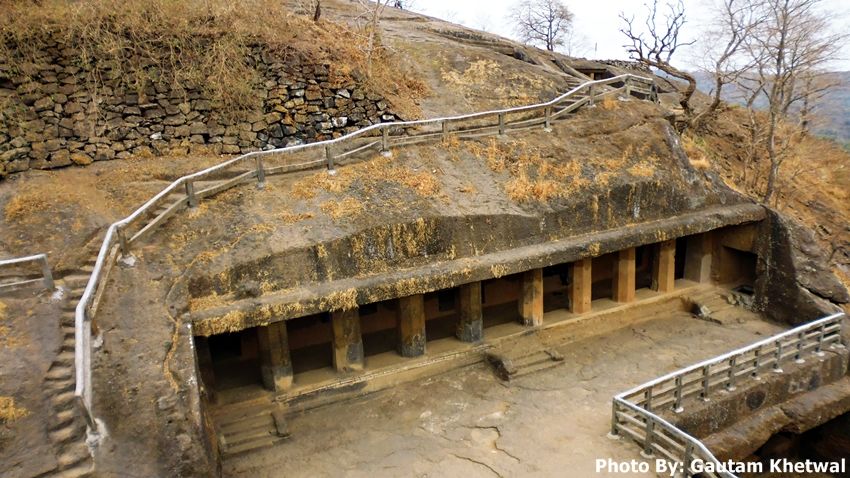 Once you enter the park and rent your bicycle you could just follow the route towards Kanheri caves which are well maintained by park officials. Before starting your ride to Kanheri caves take a good rest as road is 7 km long and quite steep which will surely test your endurance. One can park cycles at the entry point of Kanheri caves and explore the beauty dating from 1st century BCE.
3. Sewri Mudflats
Love birdwatching?, especially flamingos, then this place is a paradise. Every year in december flamingos fly from Kutch in Gujarat to City of Dreams.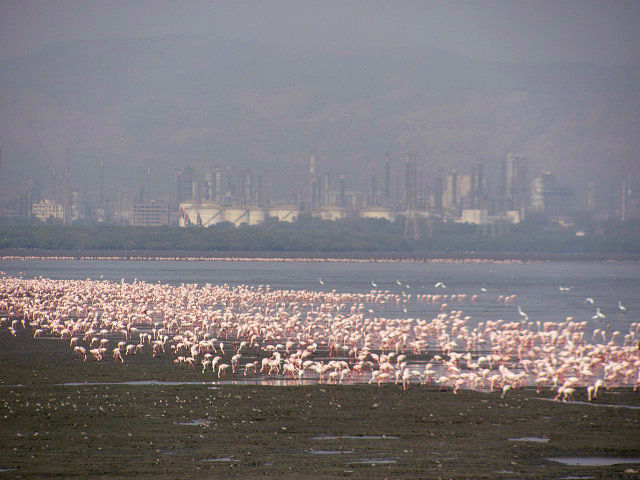 The Flamingos can be sighted only in early morning from 6 am to around 8 am.
Sewri Mudflats is a base for this flamingos. The long-legged have kept their dates with mumbai since they arrive in mid-90's. The reason why these migratory birds prefer marshes remains a mystery. The Sewri mudflats are a rich feeding ground for the guests from Kutch. The area also supports other large number of other birds such as stints, grey herons, black headed ibis, sandpipers and many more.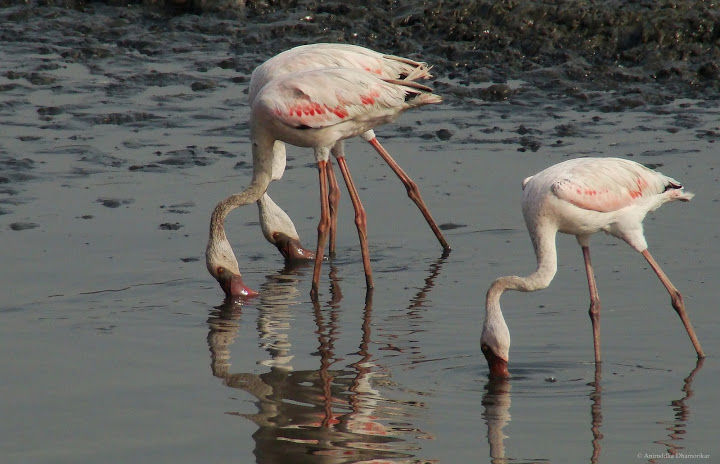 One can cycle all the way to sewri mudflats for welcoming the guests. Normally flamingos arrive in mumbai in winter season by mid november to first week of december and start leaving for kutch by April/May.
4. The Mumbai City Circuit
"100 km circuit"
The dream of every new cyclist in mumbai is the Mumbai City Circuit that is to complete mumbai city tour in one go.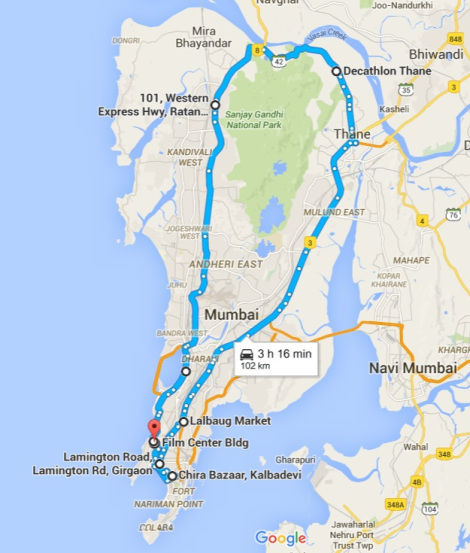 You can start this circuit from any part of the city. The above image show the complete route of The Mumbai City Circuit. This circuit will surely test your endurance, physical strength and will power. Do not attempt this circuit if you are not physically fit and if not pedalled in a long time. Carry high carb snacks and hydrate yourself in small intervals.
5. Yeoor Hills
Yeoor hills are located at thane and comes under the territory of Sanjay Gandhi National Park is an ideal Mountain Biking (MTB) location.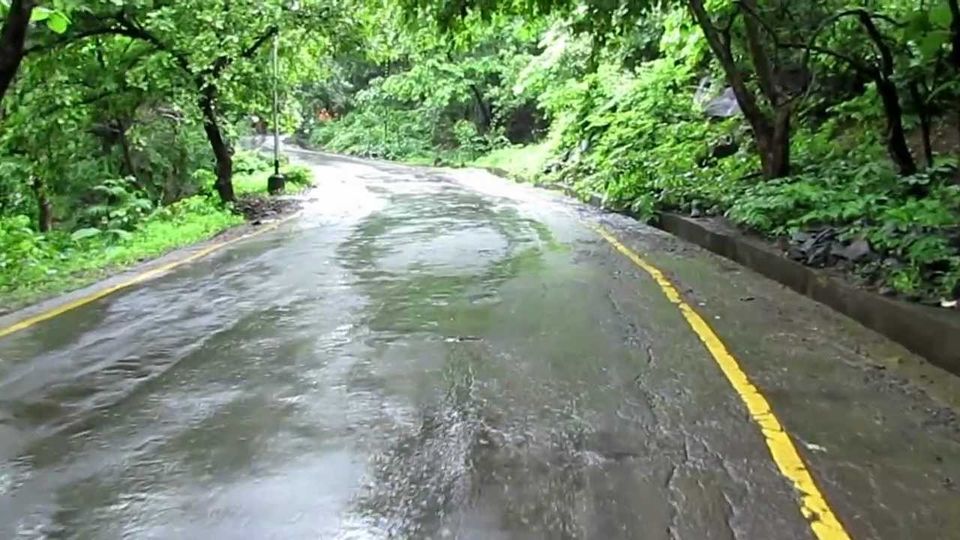 The hills of yeoor are also called as "Mama Bhanja Hills" and attracts cyclists from various parts of mumbai due to it's uphill locations.
Yeoor hills also serves as an another entry point to National Park but is only used by professional trekkers and hikers. Being part of SGNP yeoor hills are declared as eco sensitive zone and loud music or any kind of pollution is not allowed.
HAPPY CYCLING :)