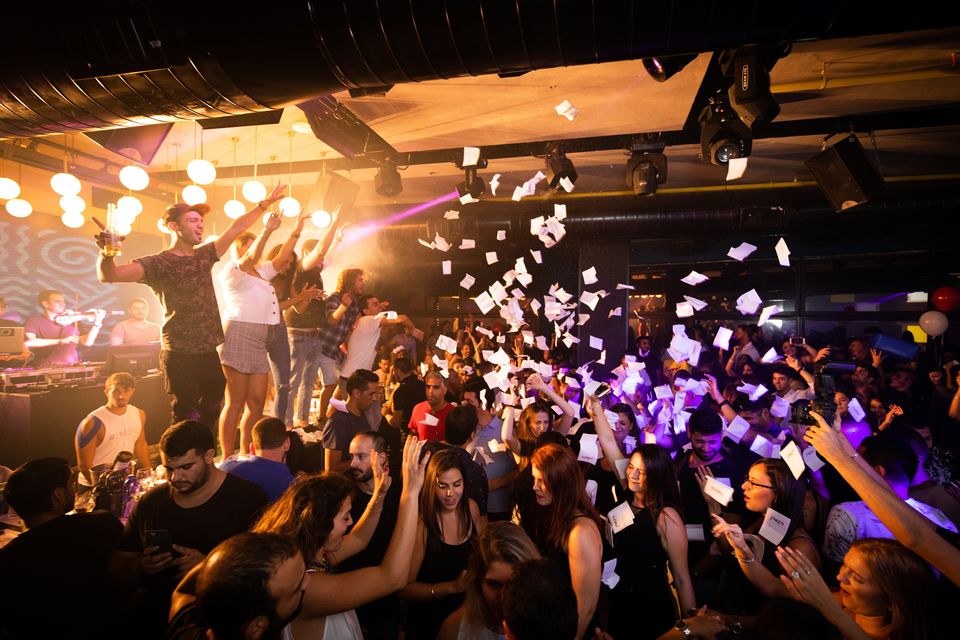 Amongst the many emotions that the last quarter of a year brings about, it is the joy of festivities that always takes the centre stage. New Year's Eve makes for just the perfect time to disconnect, let bygones be bygones and start afresh in the companionship of your loved ones. And what better way to start afresh than by treating oneself to a vacation?
Courtesy of Scoot, a Singapore-based low cost airline, you will now be able to fly to some of the most exotic international party destinations without shelling out big bucks! And unlike other things that come cheap, Scoot offers a completely safe and seamless flying experience. To top that, there are no hidden conditions– what you see is what you get!
It's time you ditch those traditional Goa plans, head to these amazing international destinations instead, and welcome 2019 like a boss!
Best known for its beautiful coastline, extravagant art museum and a rich sports culture, Melbourne is the ideal destination if you're planning to go crazy this New Year. The Australian city also boasts of an extremely lively nightlife, to say the least. Whether you want to go all out or are simply looking to hang out on a beach over a couple of beers, Melbourne has something for just about everyone. Each of these places come especially alive on New Year's Eve, hosting some of the craziest parties you're ever likely to attend. End your night witnessing Melbourne's famous firework display that literally lights up the entire city and is easily the most colourful way possible to usher in 2019.
Top experiences in Melbourne: Shop till you drop at Chapel Street; explore Melbourne's vibrant art scene; take a cruise on Yarra River and experience Melbourne's obsession with live music by going bar hopping.
Average daily expenditure (excluding stay): ₹3,500
Top stay options: Nomads Melbourne Backpackers and Grand Hyatt Melbourne. For more options, click here.
Cheapest airfare: Bengaluru to Melbourne fares start at ₹16,116.
If your idea of partying involves lazing about on virgin beaches with a margarita in your hand, Kalibo is the place you need to be this New Year's Eve. The vibrant Pilipino province is considered to be one of the most peaceful places on the planet but come New Year's and Kalibo just transforms into something else! The White Beach becomes the hotspot of New Year celebrations in Kalibo with beachside shacks and bars offering endless refills on drinks and delectable seafood. To add sparkle to the electric atmosphere, boats are also lined along the shore and used to set off firecrackers at midnight, making it a sight to behold. Additionally, one can also plan exciting day trips to Boracay, the most popular tourist island in Philippines that recently witnessed an extensive cleanup drive and is now again open to tourists.
Top experiences in Kalibo: Learn all about Kalibo at Museo It Akean; offer your prayers at Kalibo Cathedral; shop for locally produced handmade paper and take your tastebuds on a rollercoaster ride by trying Aklanon cuisine.
Average daily expenditure (excluding stay): ₹700
Top stay options: Papierus Pensionne and Royal Suites Condotel. For more options, click here.
Cheapest airfare: Chennai to Kalibo fares start at ₹9,860.
Owing to its image of being a trade hub, many travellers often end up ignoring the fact that Singapore also has an interesting underbelly. Post sunset, the city comes alive with locals as well as tourists hitting the eclectic nightclubs. The country is particularly known for its stunning rooftop nightclubs which offer a pulsating atmosphere coupled with spellbinding views of the Singaporean skyline. Additionally, one can also head over to Singapore Flyer, an iconic Singaporean landmark that promises unparalleled views of the spectacular fireworks display.
Top experiences in Singapore: Take a walk through Gardens by the Bay; explore the magnificent Chinatown; go shopping on Orchard Road; lounge at Marina Bay Sands Infinity Pool and zip-line on Sentosa Island.
Average daily expenditure (excluding stay): ₹3,000
Top stay options: Backpackers' Inn Chinatown and Marina Bay Sands. For more options, click here.
Cheapest airfare: Chennai to Singapore fares start at ₹5,712.
A destination budget travellers swear by, Bali is hands down one of the most exotic places you can visit this New Year – without shelling out a bomb. Owing to its vibrant arts, colourful festivals and a laid back way of life, Bali is nothing less than a cultural extravaganza. To add to that, the Indonesian island also boasts of a range of tourist attractions which include active volcanoes, pristine beaches and stunning coral reefs. Watch a fireworks display at Jimbaran Beach, celebrate the local way in Denpasar or let your hair loose in a beach club – the world is at your disposal in Bali.
Top experiences in Bali: Hike up Mount Batur; go temple hopping to learn about Indonesia; take a rice farm tour and pamper yourself by putting up in a luxury resort.
Average daily expenditure (excluding stay): ₹1,300
Top stay options: ON Hostel Athena and Casa Daha Luxury Water Slide Villa. For more options, click here.
Cheapest airfare: Hyderabad to Bali fares start at ₹12,716.
Scoot is a Singapore-based low cost airline best known for its wide flying network and world-class service. Ever since its launch in 2012, Scoot has been committed to delivering a top notch user experience. To ensure that your holiday is pitch perfect from the word go, Scoot also operates Scootitude flights – a fun and unique flying experience where our Scootees organize games, activities and performances for our passengers onboard flights. Scoot also provides a range of delectable vegetarian meal options (including Jain preparations) to ensure that the Indian traveller is well taken care of. To know more about Scoot's expansive world, click here.