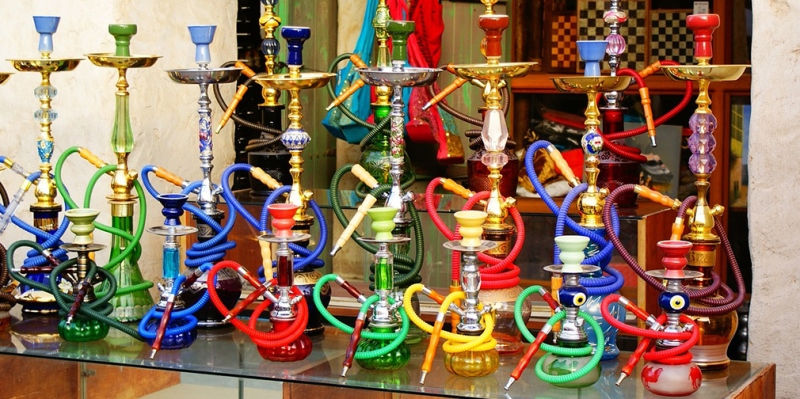 Hookah Bars are gaining a lot of popularity in the town from the last two years. The flavoured smoking zone is the top search nowadays among the youths of Doon. In this post I have compiled a review of few Hookah Lounges of the city that has gained a lot of identity over few months. If you are an outsider & looking for the one, these places must be on your check list!
Three Pyramids
One of the most amazing Hookah Bar in Dehradun located just in front of Silver City, Rajpur Road. I have been here for apprrox 4 times, the experience being exceptional. They have a wide varities of Hookahs on their menu: differnt flavours- pan grape, apple, etc. and various options for base from milk, vodka to simply water.
They do serve beers. Though dining & snack items are a bit expensive and the taste too was not up to the expectations.
My recommendations: Try this place with your best buddies just for amazing Hookah experience in the town!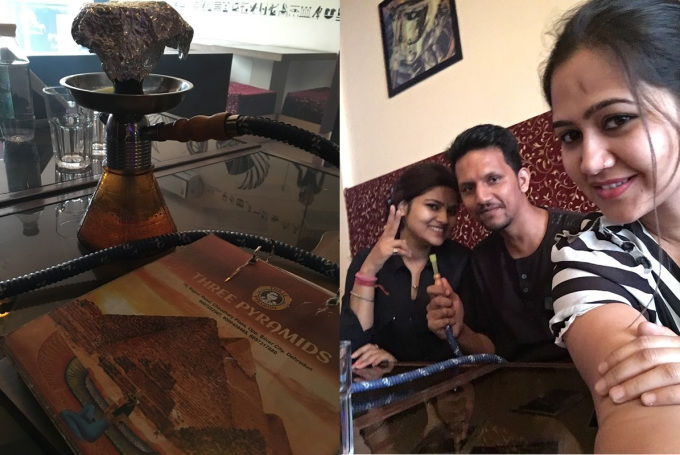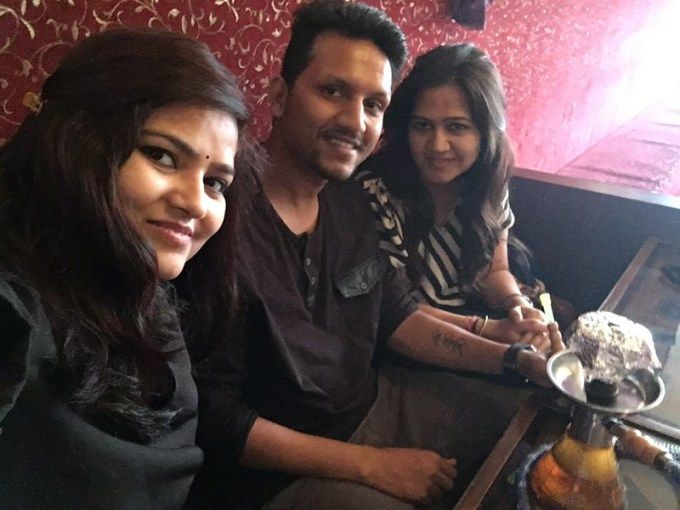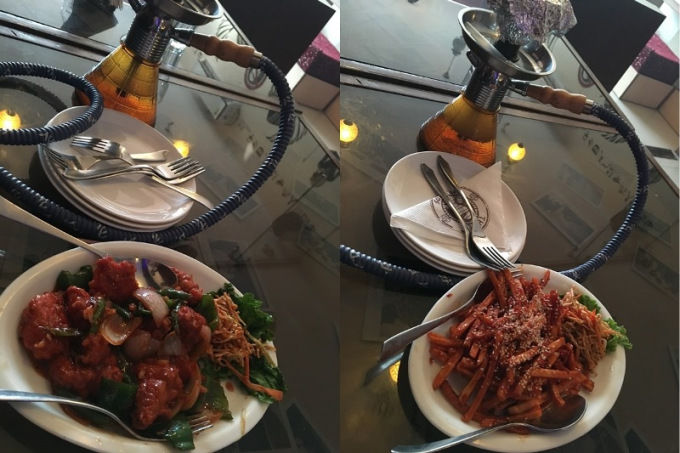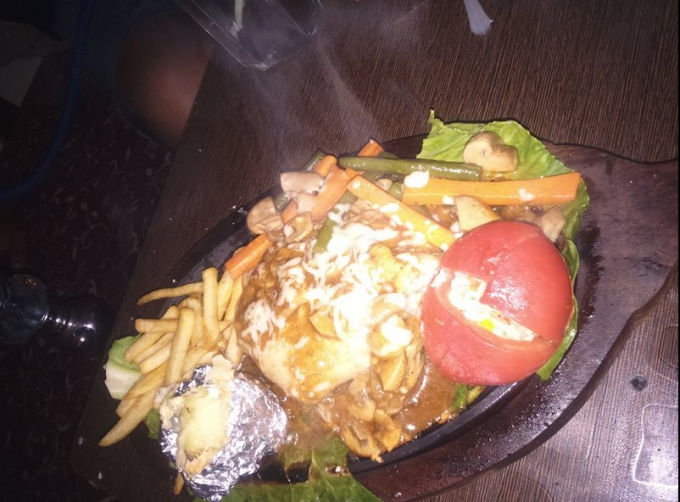 The restro serves amazing multi-cuisines with a presentation that will steal your heart. You can make a choice for your drinks from mocktails to cocktails. The outside sitting arrangment is there for Hookah lovers.
Location: Jakhan, Rajpur Road Before Pacific Mall.
My recommendation: Sangria (Red wine), their exotic Vodka Mojito, Hukkas, Chicken Malabari Paratha.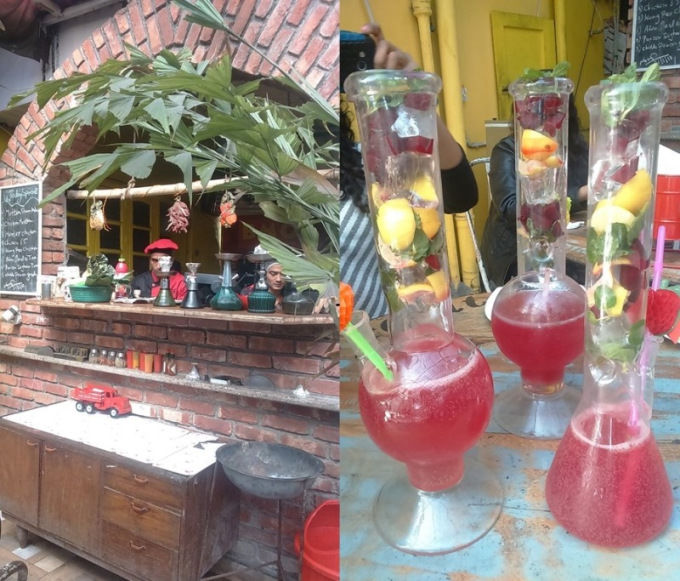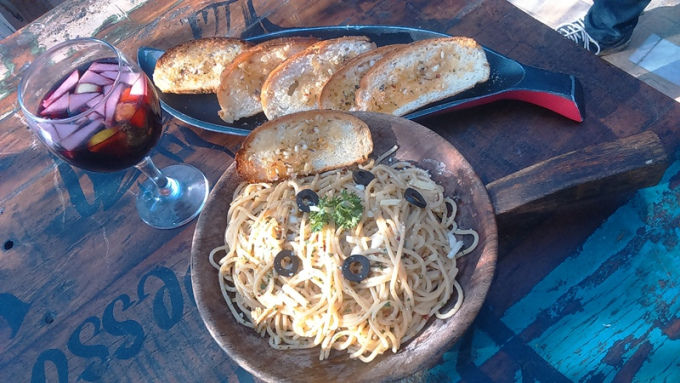 The only pub in Dehradun that offers the environment of hi profile Metro cities like Delhi, Mumbai. The restro cum pub cum Hukka bar organize musical events & parties too. At the time of my visit, they had a license for serving liquor only on weekends. Dont know if they got the license for weekdays too! The ambience is done to perfection with no corners untouched. The Great Indian Pub (TGIP), for Doonites, would definitely be a unique experience where you can spend a quality time with your friends while trying a variety of cuisines, cocktails, mocktails, Hookahs & live music with an indoor as well as outdoor sitting arrangement.
Location: Jakhan Rajpur Road, above Gulab.
My recommendations: Hukkas, Sangria-A red wine, a variety of cuisines from snacks to main course.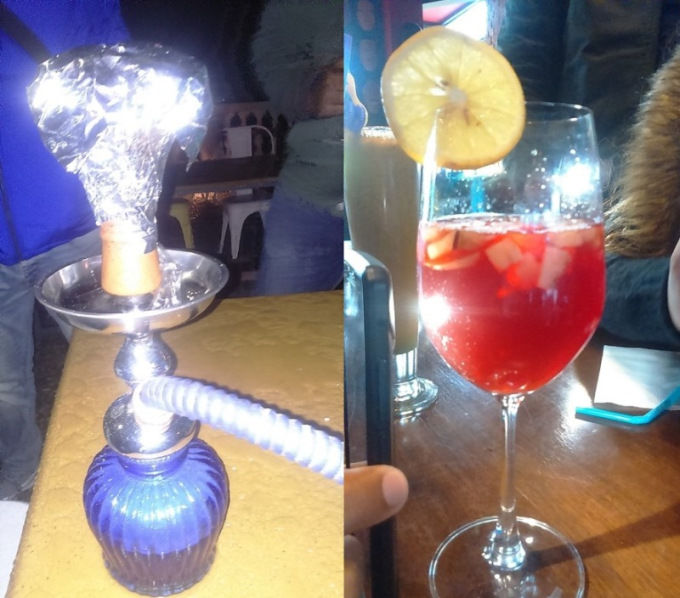 Dont forget to read my full review of TGIP- latest Gastropub in dehradun here.
The Sheesha Lounge
This is another Hookah Bar very famous in Dehradun. I could not be able to describe it further since I haven't visited the place yet!
Note: Most of these places have a statutory warning for people below the age of eighteen years. They may also ask for IDs sometimes. Please co-relate accordingly!
Don't forget to comment below for any query!