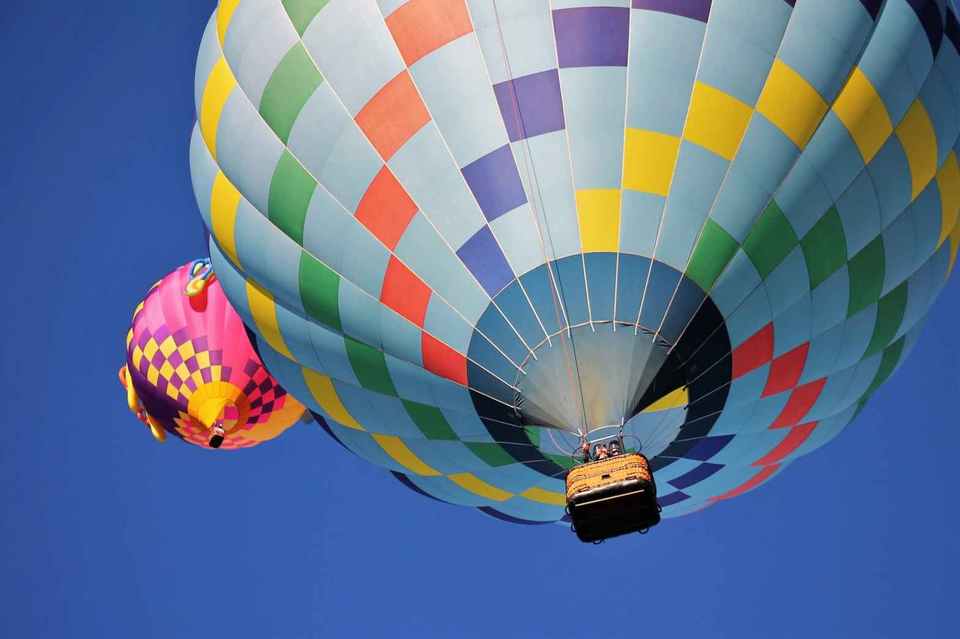 What comes to your mind after you hear the word "adventure." Fear, danger, risk, adrenaline rush, or something stupid. Well, when you do it precautions and with certified instructors, while surrounded with some unique and mesmerizing view, it wouldn't sound that much foolish. But it sounds more like an experience of a lifetime that you can carry in your heart with you forever, which helps one develop a new perspective towards life.
And which place is better than India to experience these thrilling, breath-taking adventures.
Here, in India, there so many scenic locations which have these adventure sports for tourists to enjoy, see the whole new world with some adrenaline rush and something to brag in front of your friends, family, and colleagues.
Although there are many adventure sports spread across the whole pan India, here are some below to help you through selection while you are in one of these places
Scuba in Goa
While there is so much fun above the water surface, there is a whole new world under it. And to experience that, one must do Scuba diving at least once in one lifetime. It doesn't matter one could swim or not. In Goa, near grand island, scuba diving is done with certified instructors and all the safety majors. So, when you visit Goa, make the point that you at least once try this activity. The best timing is from April to October.
Bungee in Rishikesh
Have you ever thought to jump from a high place into nothingness. Well, no one with a sane mind would do that. But you can certainly do it in Rishikesh, with India's highest Bungee of the height of 83 meters. It's Free falling while connected with the sizeable elastic cord from a significant height. While jumping, although you are hanging on a rope tied to your body, one could feel the adrenaline rush and bird-eye view of the surrounding. The best timing is from March to June and September to November.
Snorkeling in Andaman
Andaman is famous for its underwater life. Like in Goa, there is a whole new world of more than 560 different species of Corals with many colors and shapes. To witness that Snorkeling is offered in Andaman, which is done with the help of equipment made for Snorkeling. While using a diving mask and shaped breathing tube called a snorkel, one could swim on or through a body of water and have another lifetime experience of underwater life. The best spots for Snorkeling in Andaman are North bay, Mua terra beach, and Havelock Island. The best timing is from October to May, and Snorkeling is best done in the daytime as daylight helps for better light underwater.
Paragliding in Kashmir
Literally a Heaven on Earth, Kashmir. And what's the best way to experience those snow-clad mountains bathing in sun-rays other than Paragliding. While attached with Harness or sitting in a cocoon-like 'speed bag' suspended below flying wings, Paragliding is another recreational and adventurous sport done in Kashmir. In Srinagar, one can do Paragliding which lets you immerse in the panoramic view of the valley. The perfect timing for this activity is in May, June, September, October.
Hot Air Balloon in Rajasthan
If you don't want to jump off the Bungee or do the Paragliding, there is another option for people to enjoy the great view of Rajasthan from the above, and that is Hot air balloon. In this activity, you are taken above the ground in blue sky with the help of featherlight than air aircraft consisting of a bag filled with hot air. Beneath the balloon is a gondola or carrier in which all you have to do is stand and take in the view below while the certified instructors do all the technical work. Although a bit costly, it gives you the immense pleasure of the scenery below. Jaipur, Pushkar, Ranthambore, Neermana are few places in Rajasthan where tourists can do this activity. The best timing for this activity in Rajasthan would be from September to November. The rides are usually arranged two hours before sunrise or two hours post-sunset.
So, what are you waiting for? Get your gears, camera and plan your journey to these places for life-changing experiences.