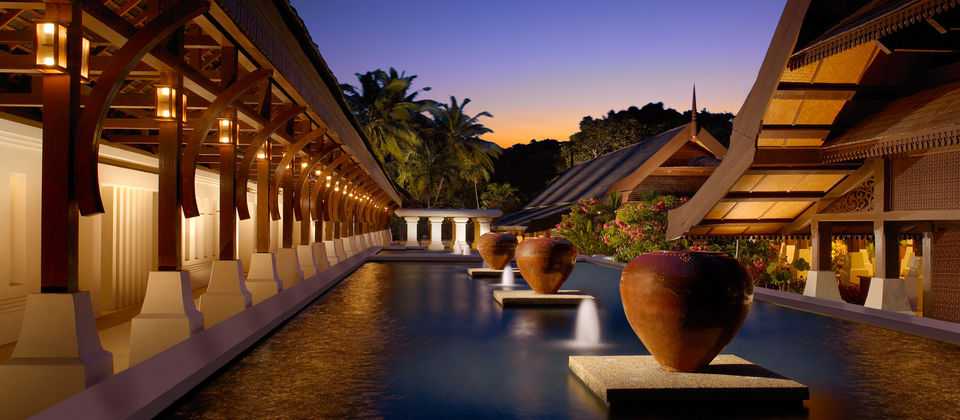 While a romantic getaway to Malaysia with your partner should always be on the cards, you cannot deny that the side of Malaysia you will see only with your girls is going to be a lot different and possibly, more fun. Hey, I am just dropping an idea there. Whether it is a bachelorette or just a girl's trip you have to have right now, these staying options should sort you out for your entire trip.
Calanthe Artisan Loft, Melaka
Hey group of artsy girls, how about a bus trip from Kuala Lumpur to Melaka to soak in all the wondrous sights and then welcome home to intensely decorated and done up Calanthe Artisan Loft. Make that trip easier by booking tickets online from redbus. This online portal lessens your travel worries.
Anggun Boutique Hotel, KL
This one's for the homebodies. If a cozy retreat was what you were in search of, the handmade Malaysian designs and furnishings here will make you feel at home instantly. It is located in the city centre of Kuala Lumpur and the accommodations here are just beautiful - thanks to the floor to ceiling windows. The place is also equipped with its very own roof top spa as well as a semi out door cafe. Free wi fi is available through out the premises. The room also has a huge flat screen TV. The flooring is made completely of wood and the teak furnishings give a classy feel. It is right next to Jalan Alor Food Street which is considered to be one of the best places to visit if you are a foodie. If you want to indulge into some shopping you can head straight to Pavillion Mall which is just a 5 minutes walk from here. Signature landmark like Kuala Lumpur Convention Centre and the Petronas Twin Towers are all 15 minutes away from the Anggun Boutique Hotel.
Sekeping Serendah Retreat, KL
Two words: glass house. Party on your mind? The BBQ pit and swimming pool will leave a huge smile on your face. The five acres of tropical rainforest surrounding you, the waterfalls, fishing lakes, and jungle treks will also soothe the nature lover in you.
Banjaran Hotsprings Retreat, Ipoh
For absolute relaxation, walk in here and soak yourself in the rejuvenating geothermal hot springs and cascading waterfalls. This place is fully equipped to put your body, mind and soul at peaceful balance.
Macalister Mansion
Feel like a Queen when you check in to this ultra-luxury destination that has been designed based on an old English mansion. All 8 rooms in the boutique hotel are not the same; each has its own bespoke features and artwork to match its individual themes. Let's just say, you'll forget you're actually still in the same country.
The Shorea
Built within a tropical forest reserve, the resort is an appreciation of nature itself. Build mostly from recycled shorea timber, it's a great place for some R&R with magnificent views of the surrounding mountains.