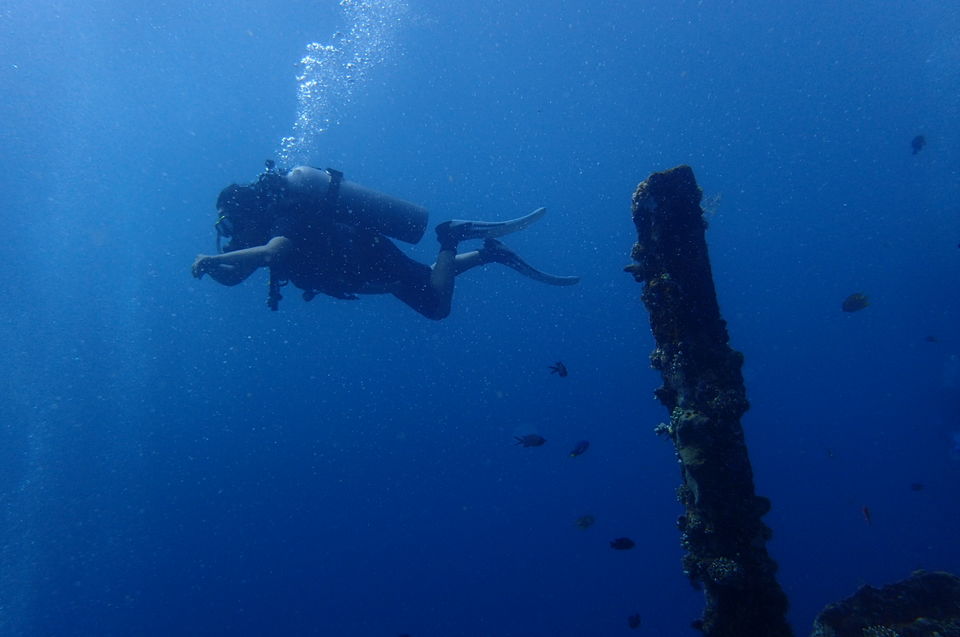 Tranquil beaches. Clear turquoise waters. The smell of sea salt. Bali is a true tropical haven, a respite for the water baby in you. But did you know that a visit to Bali is not just about lounging around on the beach, or partying the night away with Bali's famous night life? Bali is all for the adventure junkie, thanks to the island hosting some of the best dive sites in the world! So make sure you squeeze in a chance to observe and admire some of the best marine wildlife in the world. Or maybe add a new skill up your sleeve with some scuba certification!
Beginner Level Diving:
Open water diving does not require certifications, but you must be accompanied and guided by a diving instructor. Beginner level diving sites have gentle currents and can be enjoyed as a single or multiple dives.
1. The Wall, Amed: Just off the black sand beach in Eastern Bali lies this volcanic formation which is home to much of Bali's exquisite marine life. A boat ride for around 10-15 minutes in a traditional jukung boat adds to the fun factor! Diving here is especially appealing to macro lovers, you can find a lot of critters and weird denizens underwater.
2. USAT Liberty Wreck, Tulamben: If you are looking for something different, you have arrived at the right place. A stunning shipwreck lies submerged underwater, where you can zip through the archaic remains and observe the wildlife that thrives in this man-nature made ecosystem. Legend goes that the ship was wrecked and beached, but when Mount Agung erupted in 1963, tremors caused the vessel to slip off the beach. This has created one of the most sought-after diving locations in the world! The shallowest part lies at about 5 metres deep and the deepest at about 30 metres, making it suitable for beginners and advanced divers alike. Night diving is another great attraction, since the wreck is a walkable distance from shore, making it a great shore-dive.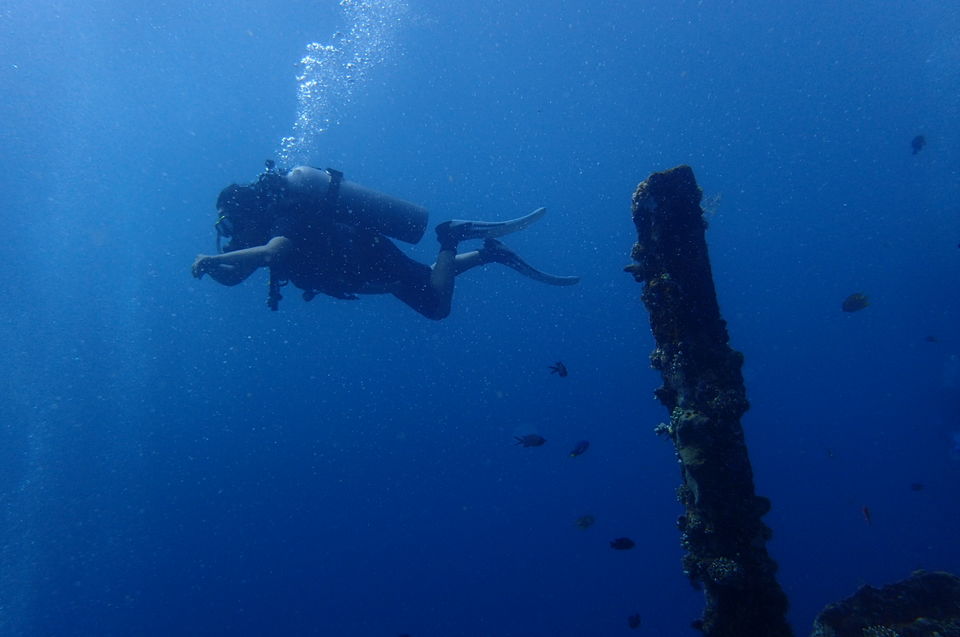 3. Blue Lagoon, Padang Bay: A great diving experience for beginners awaits, thanks to gentle currents and some great macro- life. Just a 5 minutes boat right from Padangbai beach, and you can see some colourful marine life in the form of the leaf scorpion fish, pygmy sea horses, ghost pipefish, frogfish, and even the rare Cat Shark. If you wish to see the Spanish Dancer, a night dive is a must!
4. Temple Point and Bat Cave, Menjangan Island: If you are put up in the North West of Bali, Menjangan island in West Bali National Park offers a host of diving options. Gentle currents and colourful flora and fauna are a given, but what makes it exciting is the underwater cave formations inhabited by bats. The Temple point dive begins from a giant Ganesha statue, located atop a hill on the island. The temple point is a part of an environmental project, where an ancient temple site was used to develop a flourishing ecosystem of giant gorgonians through conservation efforts.
Intermediate and Advanced Level Diving:
1. Crystal Bay, Nusa Penida: Off the south-eastern coast of Bali lies Nusa Penida, a famous diving island. It presents one of the best chances to sight the famous Mola Mola or oceanic sunfish which sometimes span up to 3 metres. Intermediate level divers can surf for colourful corals at depths of up to 15 metres as well as frogfish, mantis shrimps and nudibranchs. Mola Mola seekers must be experienced and certified to dive to depths of 30 metres where these giant fish generally hang out during the period from July till September. Crystal Bay derives its name from the crystal clear visibility, making it one of the most popular dive sites for divers from all over the world.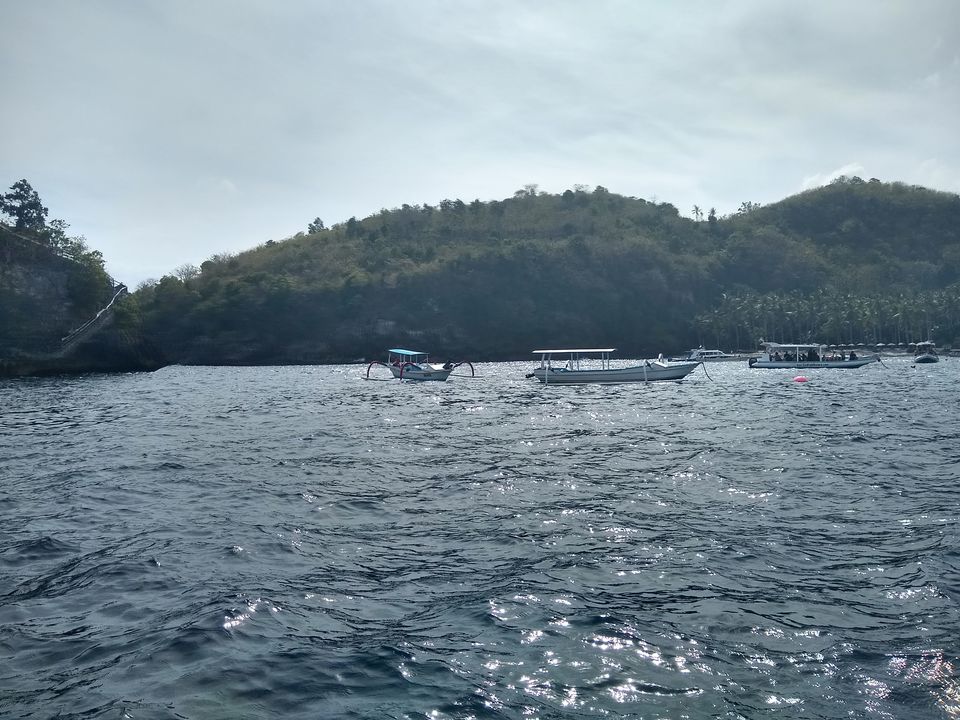 2. Manta Point, Nusa Penida: Another great dive-site in Nusa Penida is Manta Point, known for its gigantic manta rays which thrive in the waters from March to June. A knowledgeable diving guide will most probably take you to one of the natural "cleaning stations" of these gracious giants, where hordes of tiny lipp fish abounds and clean the mantas' skin by feeding on the surface remnants. Imagine being surrounded by giant manta rays which may look intimidating, but are gentle creatures at heart. So don't be scared, and follow your diver's instructions to the tee, for the currents here are super strong and require good amount of diving experience.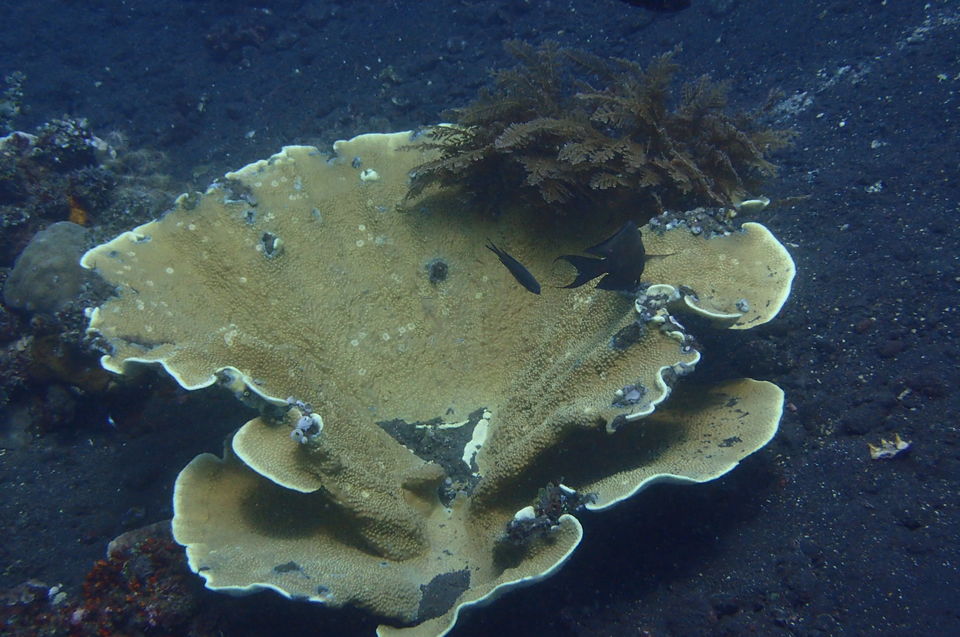 3. Gili Mimpang: The icing on the cake is a famous drift-diving site, particularly because it offers a high chance of sighting whitetip reef sharks. The dive site derives its local name, "Batu Tiga" from the three large rocks that adorn it. Some other rare species which are found in these waters are the wobbegong shark, the coral cat shark and the Mola Mola. Since the sharks are generally found at a depth of 25 metres, it qualifies as an advance dive site.
So why wait? Unleash the water baby in you and experience a different world, down under in the deep blues!
Getting around:
Local taxis run all around Bali and are relatively inexpensive. Or you could rent a bike and hop around the island with a breeze in your hair. Bluebird is the Balinese version of Uber and is easily bookable through the Bluebird app. Of course, it is best to hire local diving schools for traversing the waters of Bali.
Good to know:
• Certain dive sites categorized moderate and advanced may have very strong currents and require you to have a diving certification, along with accompanied diving guides.
• PADI and SSI are two worldwide associations for getting scuba diving certified and offer a range of courses from beginners to instructors!
• Diving schedules may change based on local weather conditions, so always consult with local guides even if you are a certified Open Water Diver.