Andaman Islands (popularly known as Andaman and Nicobar Islands) is a bunch of 556 islands, out of which around 37 are inhabited and even fewer are open for outsiders owing to the fragile and sensitive ecology of these islands, tribal reserves, and sensitive defense establishments. As far as tourism is concerned, there are lots of sandy beaches, green rainforests, carols, flora, faunas, and enriched marine life that make your next Andaman holidays memorable with a well-planned itinerary. Top things are:

Honeymoon in Andaman and Nicobar—Romantic air around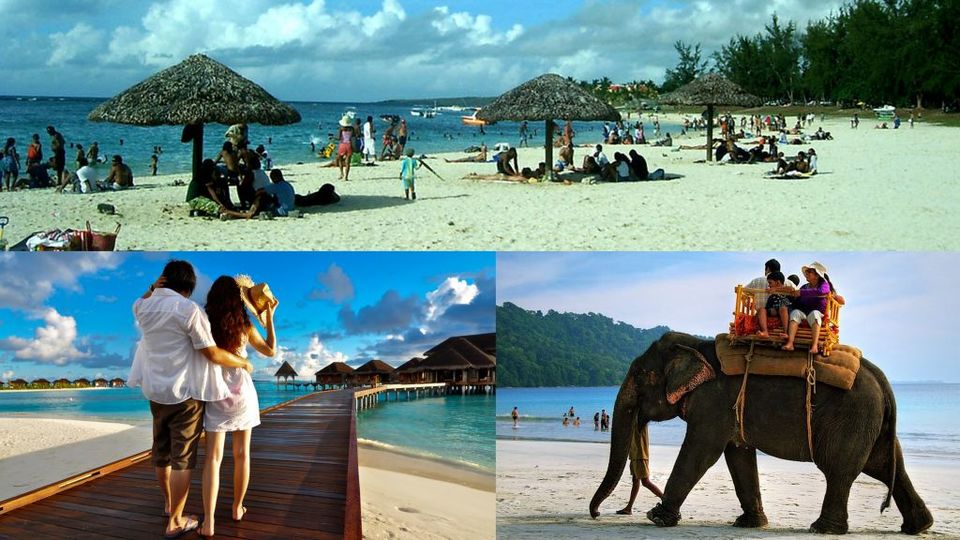 Newlyweds and lovebirds from all walks of life like to visit this great island full of natural wonders and stunning landscapes that provide long-lasting tranquility with an enriched marine life. Andaman is simply one of the most romantic honeymoon places in India.
Beachside romantic candlelight dinner
Watching sunset and sunrise together holding hand-in-hand
Spending lazy time on the bed decorated with flowers
Going on cruise trip to explore the marine world around
Try some easy water sports activities
Bird watching at Chidiya Tapu
Light and sound show at Cellular jail
Ride and swim with elephants at Elephant beach
Walk over sandy beaches and get drenched under waterfalls
Spending a romantic night at beachside resorts
Must see places in Andaman and Nicobar—adventure and sightseeing
Baratang Island: From the tourist's point of view, this island is famous for its virgin beauty, natural wonders, limestone caves, and mud volcanoes.
Barren Island: Famous as the world's top scuba diving destinations, this island ensures the crystal clear visibility of the waters and basalt formations. Come to this area via a live aboard ship or with scuba-operators.
Corbyn's Cove: The most popular tourist destination in Andaman to enjoy a good sunset view and laze around. There, adventure enthusiasts will find a few water sports for them.
Diglipur: It is an eco-friendly destination famous for oranges, rice, and marine ecology.
Havelock Island: It is highly promoted for sea walk, scuba diving, snorkeling, and fishing trips, kayaking, and boating.
Nightlife in Andaman and Nicobar—Party all night
It will be great if you can carry your ID proof while visiting the club, pub or dance bar in Port Blair, for the safety purpose. It will be good for you if you can avoid a long drive in night. Remember that Port Blair and Havelock Island are some of the popular nightlife destinations where you can bang at a party.
Barren Island volcano in Andaman and Nicobar—India's only active and live volcano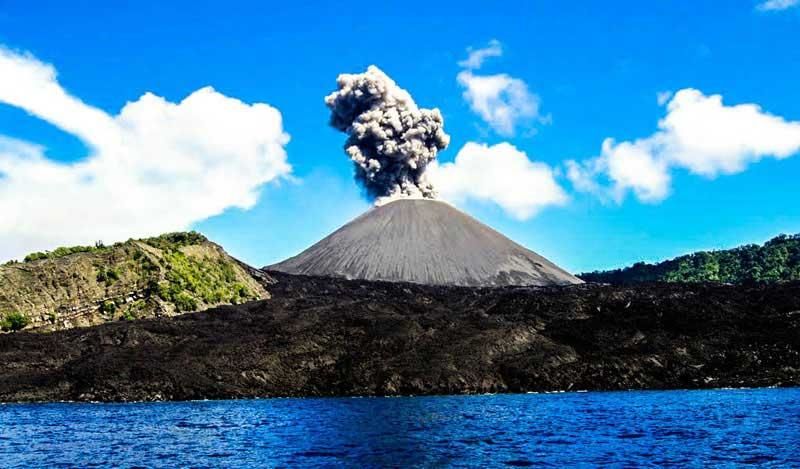 Come to this beach not only for having a close look at the live volcano in the water territory of India but also for scuba diving, shutterbugs' paradise, and a serene and secluded place. This place is really a visual delight and home to some rodents, goats, and flying fox.
Wandur National Park in Andaman and Nicobar —A marine heaven on the earth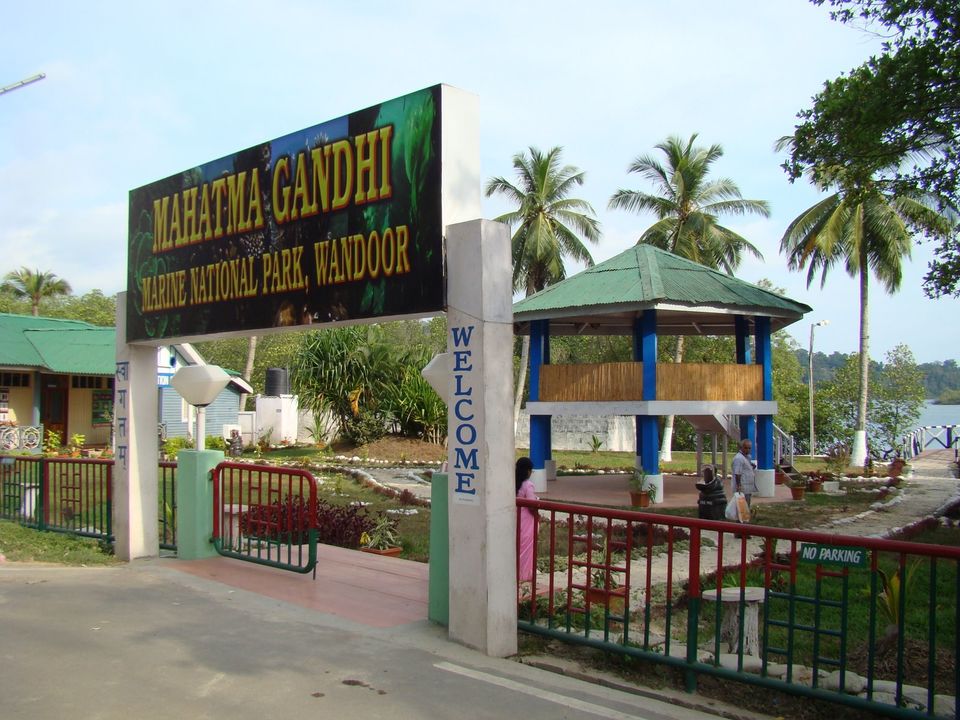 Interestingly, most of the coral reefs you find in the national park of Wandur are fringing reefs. The best time to visit this park is between December and April. Moreover, you can try diving and snorkeling as the main activities at this park.
Sea walking in Andaman and Nicobar —Walk with marine creatures in their habitats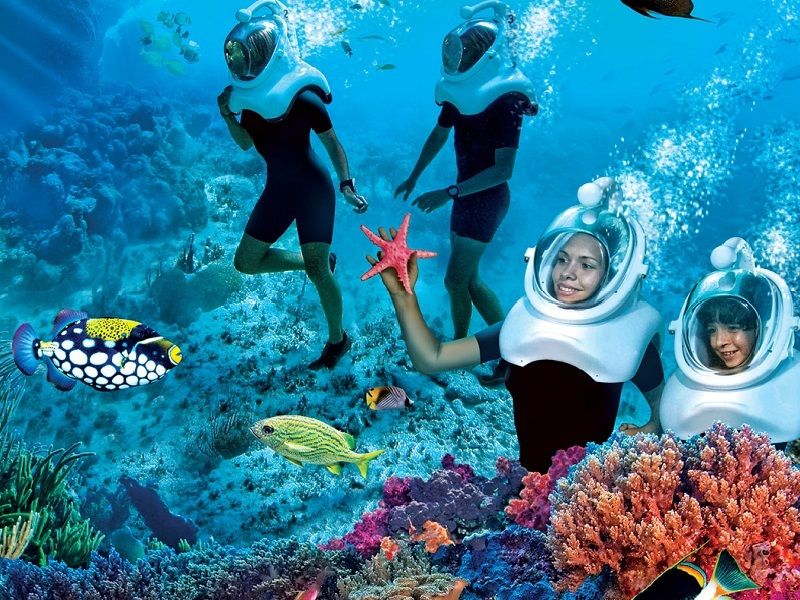 For the purpose of sea walking, all sea walking enthusiasts are taken to a protected and energizing submerged stroll on the ocean bed. This bed is around 6-7m deep and it makes them witness the sublime marine life dotted with fauna, corals, and fishes. With this activity, you can see marine animals and creatures living in their natural habitats.
Cellular jail in Andaman and Nicobar— Kala Panni ki Saja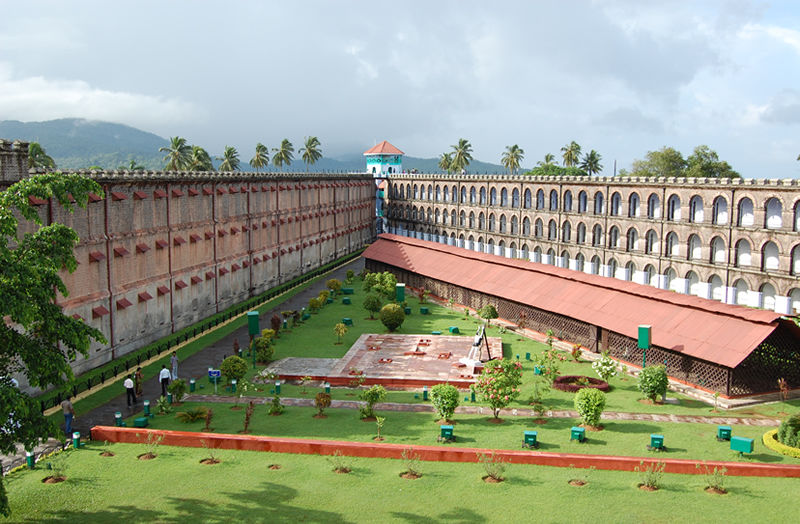 A lockup for Indian freedom fighters during the pre-independent period in Port Blair shows the darkest chapter of Indian history during the British colonial rule.
Bioluminescence in Andaman and Nicobar—Stars and galaxies under your feet
All of us like to see a star-studded sky that creates a natural aura and drops peace around. What if you find the same scenario displayed on the ripples of seawater near a beach? Yes, it is possible. Now, you can feel the magic of tiny lighted stars and galaxies floating under your feet. Thanks to the presence of phytoplankton in the sea waters.
Submersible Scooter in Andaman—A ride in the underwater world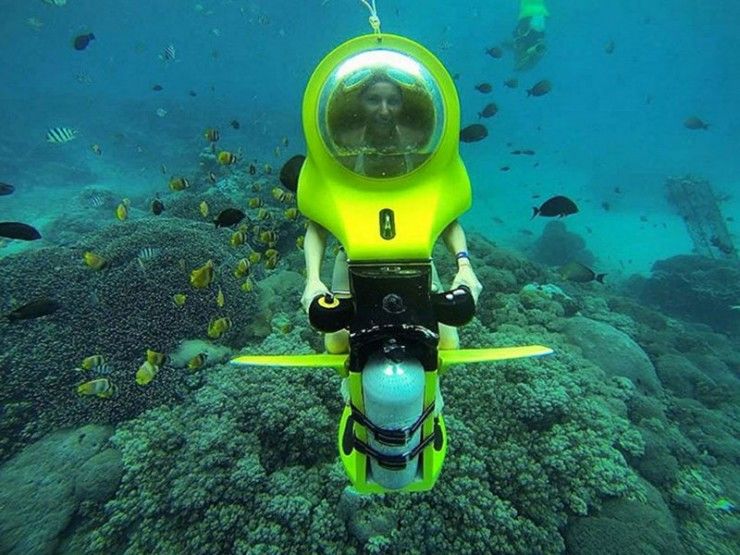 Submersible Scooter in Andaman is the newest addition to the list of adventure sports related to seawater. Interestingly, the Administration has finalized guidelines for the operation of Submersible Scooter in the Islands. for more about these things ,you may visit at this website:https://packagestour.com/andaman-nicobar-top-things-to-do/