1. Stay In a coffee State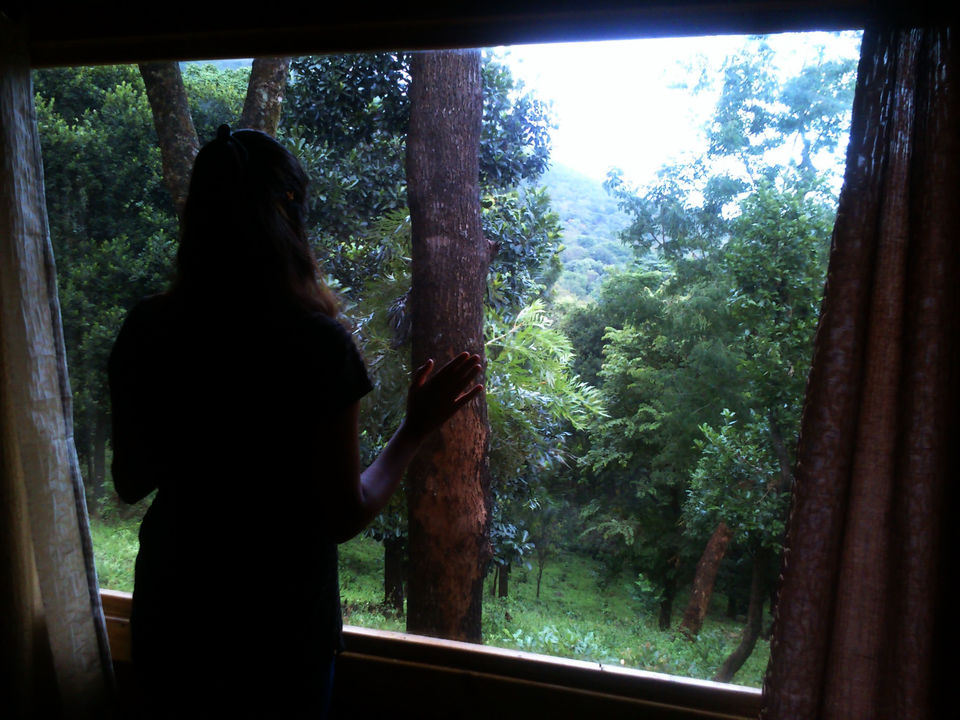 There are lots of beautiful Homestay in Chikmagalur, many of them are in middle of coffee states, the one where we stayed had a private waterfall. It is always wonderful stay near to nature.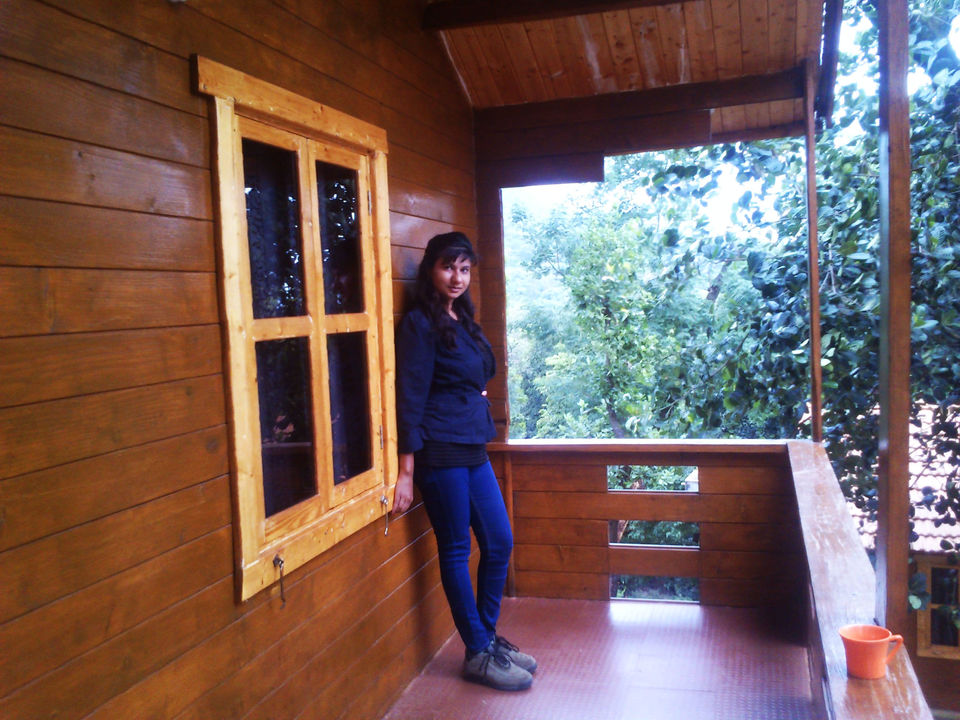 2. Watch the sunrise at the highest peak of Karnakaka, Mullayanagiri
The highest peak in Karnataka is at Chikmagalur, Known as Mullayanagiri, There is beautiful small temple at the top, It was pretty cold even during summer in the morning when we visited Mullayanagiri, so don't forget to keep a warm jacket along with you.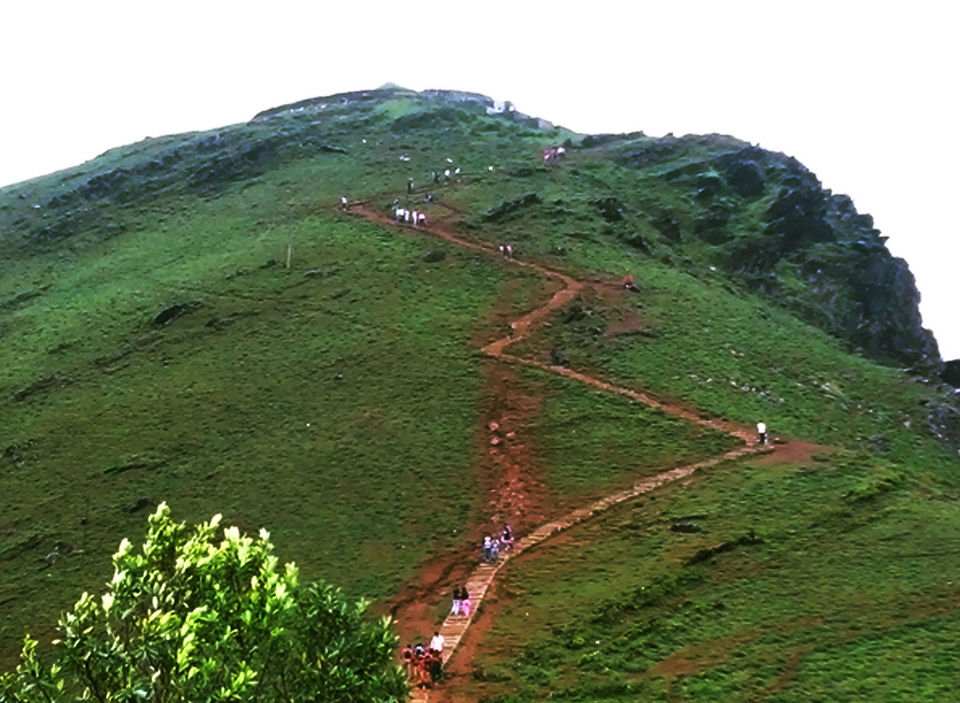 3. Visit Baba Budangiri (Datta Peeta) and see how united we are
Baba Budangiri is a mountain in the Baba Budan range of the Western Ghats of India, Baba Budangiri is known for its shrine to the Sufi saint Hazrat Dada Hayat Khalandar, a pilgrimage site for both Hindus and Muslims. There are three large caves said to have been sanctified by three siddhas. A short distance from here are the three waterfalls with epic associations, namely Gada Theertha, Nallikayi Theertha and Kamana Theertha near Attigundi.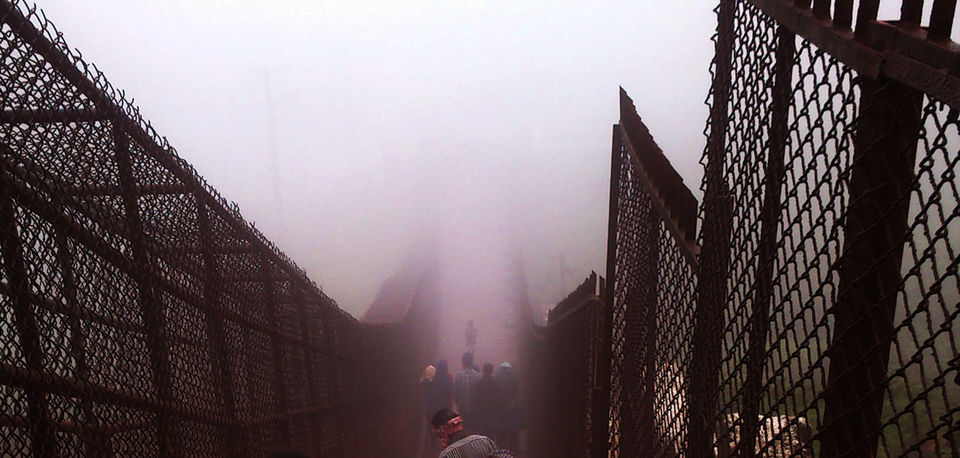 4. Visit Kemmangundi 
True to its name you will see shades of red soil everywhere at Kemmannugundi, Kemmannugundi derives its name from three Kannada words - Kempu (red), mannu (soil) and gundi (pit).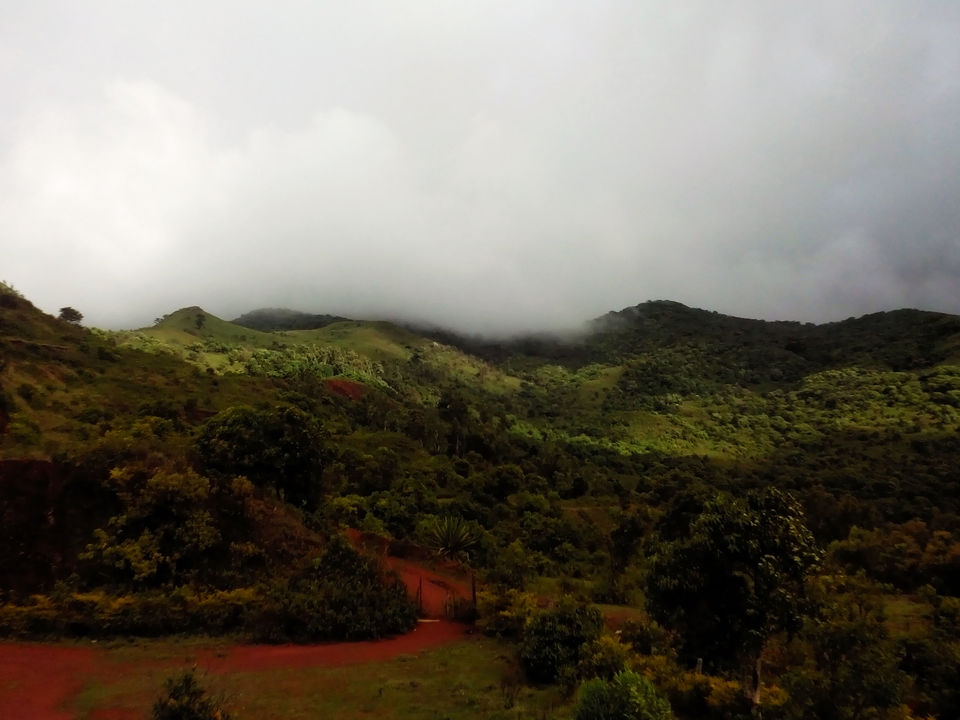 5. Visit Jhari Waterfalls and recreate the Liril girl adventures
As Hebbe falls is closed for tourist now, because it is a part of Bhadra Wildlife Sanctuary, We went Jhari Waterfalls which is a multi-tier beautiful waterfall. you need to trek down till falls from main road, It was little crowded when we visited the waterfall.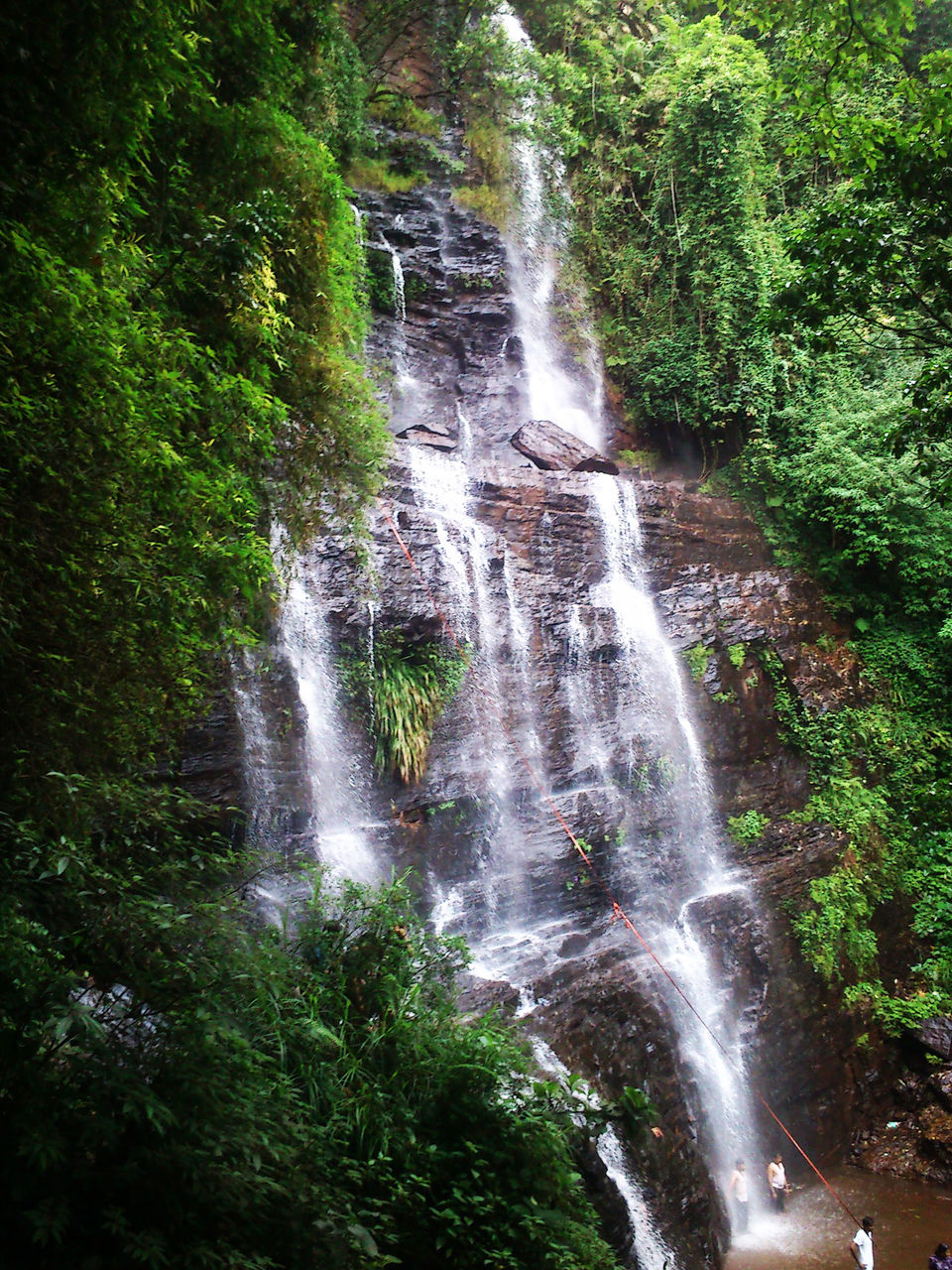 6. Visit Kudremukh Peak
The name Kuduremukha literally means 'horse-face' in the Kannada language and refers to a particular picturesque view of a side of the mountain that resembles a horse's face. This place is little far from Chikmagalur town and need a full day for exploring the Kudremukh Peak.
Apart from the above listed places Gangamoola Hill, Lakya Dam, Kalhatti Falls, Amrutesvara Temple, Sarada Temple and Bhadra Wildlife Sanctuary are important tourist points.