When it comes to searching the most popular wildlife sanctuaries in India, Jim Corbett National Park emerges as the best option. It is such a perfect place where wildlife lovers can spot the royal Bengal tiger roaming or roaring wildly in its natural habitat. In India, It is simply one of the best wildlife safaris in India that boast of 215 tigers in various tiger reserve areas. If you want to go on a luxury wildlife expedition, come to this national park which is home to the king of the jungle.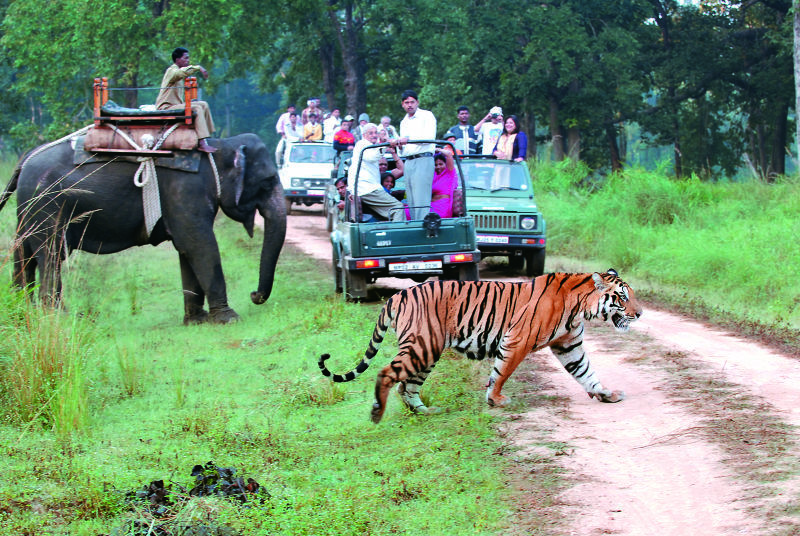 This national park got tiger reserve status in the year of 1973-74. Having an increased number of tigers, the national park offers all tourists and visitors a good likelihood of seeing tigers. This national park enjoys a sub tropical weather that is quite hot in the summer with a temperature of 15°C - 40°C and tremendously cool in winter with a temperature (5°C - 30°C). The best time to visit this top national park is from November to June. So, all wildlife enthusiasts need to book a Jim Corbett wildlife tour in advance so that they can enjoy elephant and jungle safari as per their holidays and leisure time.
Interestingly, this park hosts 600 species of birds; 600 species of animals and reptiles; and 488 plant species. This park has everything a travel enthusiast needs to explore the wildlife around. When you are inside this national park, you can enjoy the following things to do.
See the Royal Bengal Tiger in its own natural habitat: With the highest number of tigers in Corbett in the oldest tiger reserve of India, this national park keeps tigers on top of the food pyramid and makes way for controlling the ecological balance. A large number of people from India and the world come to this unique wildlife destination to see the majestic beast of the park. Get a planned tour package to Corbett and see the tiger resting, roaming, and roaring in front of you if you are lucky.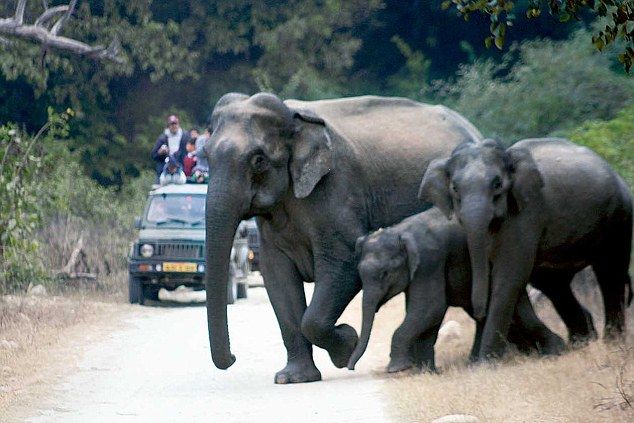 Jungle safari and elephant safari: Jungle safari is the greatest way to safely and confidently wander into the jungle with the help of tour guides. If you are planning to see the royal tiger using a safari, make sure you know the best time to go for safari and how to book a safari. You will get the facility of both of safari types in all tourist zones in the park. The only thing you need to do is to book a safari in advance to avoid waiting. There is always a long queue for booking elephant and jeep safaris at the entry gates.
River rafting: River rafting on the Kosi River is a great outdoor fun for rafting lovers. But you can enjoy a full-fledged rafting activity in the monsoon season only when the level of water goes up. Although Rishikesh rafting is globally famous, yet visitors to Jim Corbett can pass through Class II and Class III rapids. It is quite a safe zone for rafting.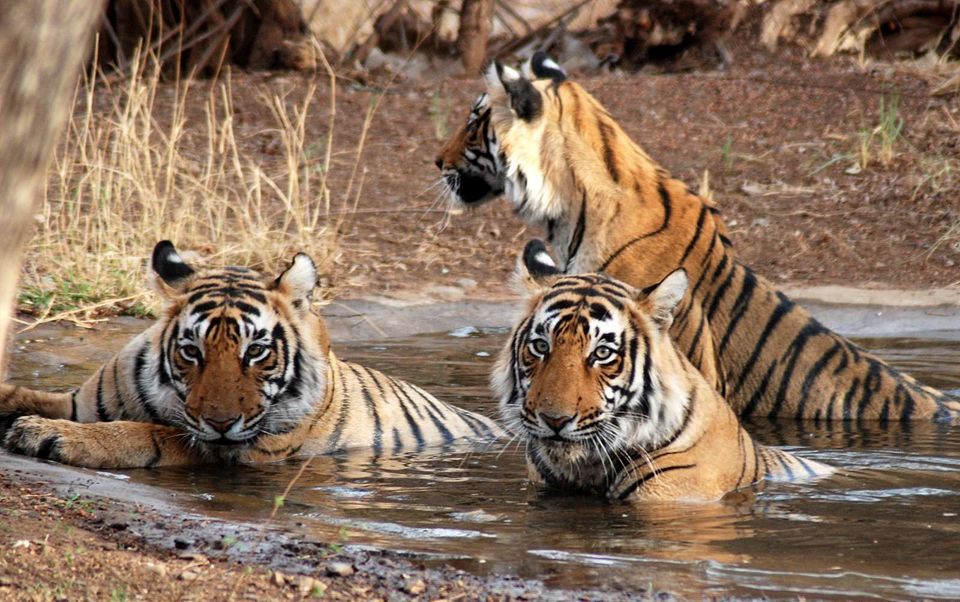 Find other wild animals too: Jim Corbett is not only a home to Royal Bengal Tiger but also for other wild animals. Among them, Asiatic Elephant leads the tally with over 600 in terms of population. In addition, you can catch glimpse of various local birds, migratory birds, reptiles, and fauna, including chital, Himalayan black bear, martens, goral, pangolins, langur, gray mongoose, otters, rhesus macaques, and hog, barking, and sambar deer.
Be a shutterbug to take a close photograph: If you are a real wildlife lover, then nothing can be a great place to capture the wildlife nature in images than Jim Corbett. With a plenty of landscapes in the form of rivers, mountains, thick woods, waterfalls, and tiger zones, you can take home the best and untouched memories of the natural world around you.
Corbett Museum: There is a heritage property called 'Corbett Museum' in the national park at Kaladhungi Choti in Haldwani where you will find detailed information on the famous hunter Jim Corbett. There all visitors will come to know about the attainment and involvement of the man responsible for making the national park. All personal articles, sketches, manuscripts, and paintings of Jim Corbett, the killer of a man-eater, can be seen in the museum. Remember that this museum is closed on all public holidays.
Corbett Falls: Jim Corbett has everything tourists need to take their visit to the park to the next level. Corbett Falls is a great destination to have fun in waters in the dense forests. After a tiring safari session, you better a get refreshing break under a waterfall that drops down from an altitude of 60 feet. Come to this place for enjoying a picnic with friends and families. Don't forget to carry food and drink stock as you will find no restaurants near the waterfall.
Night stay at a jungle camp: Spending a night in the deadly forest around the den of the king of the jungle is a dream of millions of travelers. This dream can be fulfilled when you book a night stay in jungle camps or cottages (eco-friendly accommodation) under the open sky near free flowing rivers. With camping inside the national park, you can hear the roaring sound of the Royal Bengal tiger, ripples of waters, and feel the fragrance of free and cool breeze.
Kalagarh Dam: If you are searching for a perfect and scenic space for watching migratory birds, then come to Kalagarh dam or Ramganga dam water barrage. Thousands of tourists like to flock to this place in winters to have a glimpse of several avian species and migratory waterfowls. Keep in mind that the best time to visit this dam is morning and afternoon.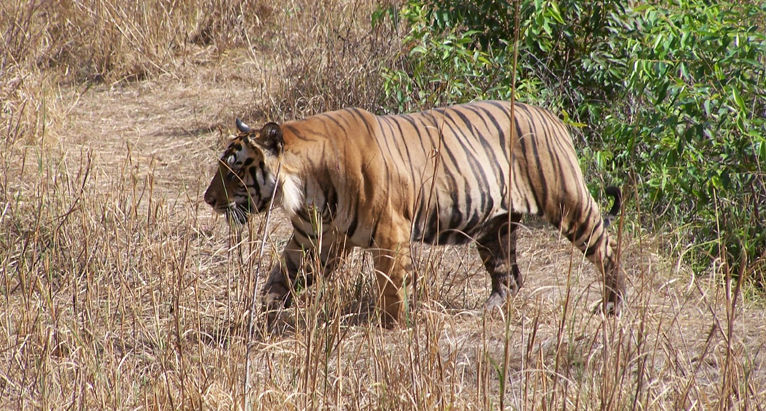 Enter into top tourist zones: Dhela Safari Zone, Dhikala Zone, Durga Devi Zone, Jhirna Safari Zone, Sitabani Buffer Zone, and Bijrani Safari Zone are total 7 tourist zones that welcome wildlife lovers and offer them a great chance to enjoy abundant wild natural beauty, flora, fauna, and open grasslands in a fuss-free manner. These tourist zones are like a gateway to bring the best out of your Jim Corbett holidays in a sophisticated manner.
All mentioned-above things to do will certainly make you feel refreshed and get freedom from the hectic schedule of the city life. If you want to reach this top rated national park yourself in order to enjoy mentioned above things to do without taking any transportation facility from the travel agents, you can alight at Ramnagar railway station; Pant Nagar air port, or can also take regular bus services from Ramnagar and the national capital of India. It will be good if you can have an all-inclusive Jim Corbett tour package from leading travel agents.
Author Bio:
Priyanka is a travel writing professional in generating viable marketing content for the travel industry (Packagestour.com) and likes to encourage wildlife lovers see the greatest national park in India with Jim Corbett tour packages. With an expertise of over 10 years in the content realm, he enjoys a strong knack in the field of content writing, editing, and management of content. He loves to put pen to paper for generating creative, informative, and educational content for travel business engagement.