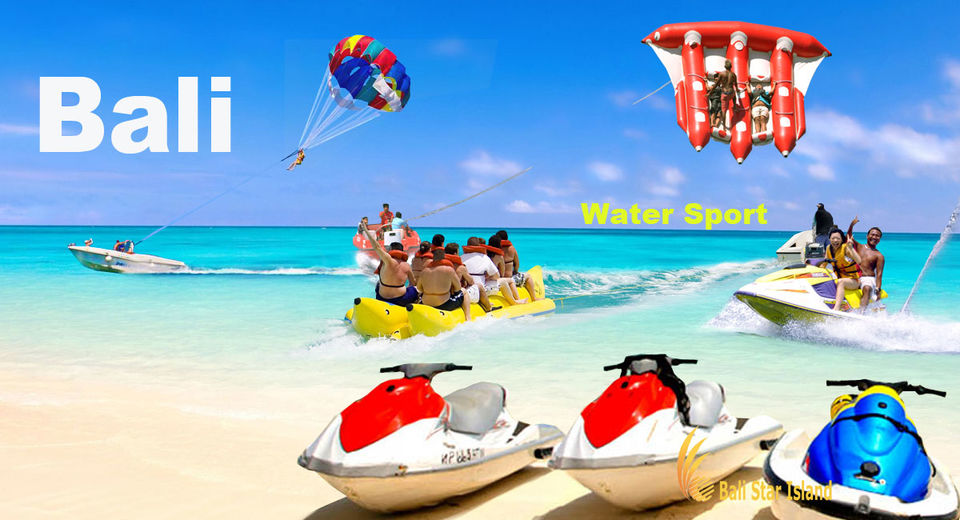 In the Indonesian Archipelago, Bali is by far one of the most breathtaking, and most popular holiday destinations, and with good reason. While in Bali you can experience a combination of warm Bali hospitality, sightseeing tours, white sandy beaches with calm turquoise waters and exhilarating Bali water sports activities.
Whether you are a rookie or the ultimate water sports junkie, there is something for every thrill seeker in this beautiful island. Here are some of the most exciting Bali Water sports activities that you can indulge in.
1. Bali's Inflatables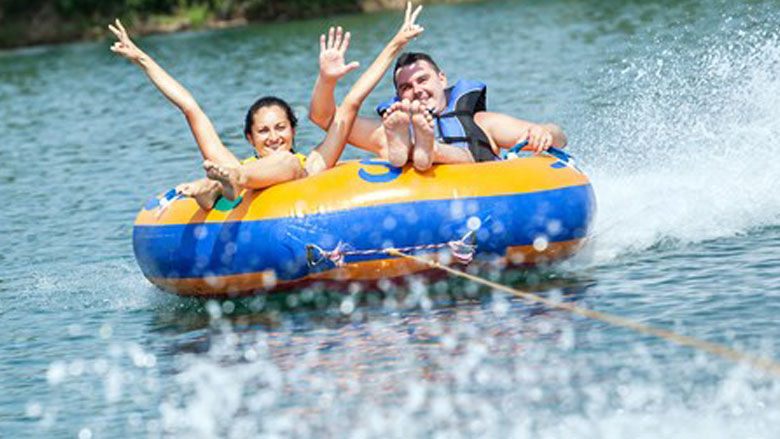 The inflatable crafts come in all shapes and sizes: the Rolling Donut, Banana Boats, and Flying Fish. But they all involve being pulled across by another speedboat for an insane ride! It is fast-paced bumpy rodeo ride with measured sharp turns to add on to the excitement of seeing who manages to hang on without being tossed overboard. The Flying Fish offers a higher adrenalin rush where you are strapped into a manta ray inflatable and then you are airborne! Depending on the size and capacity of the craft, they can accommodate anywhere between two to six thrill-seekers at a time.
2. Water Jets And Flying Boards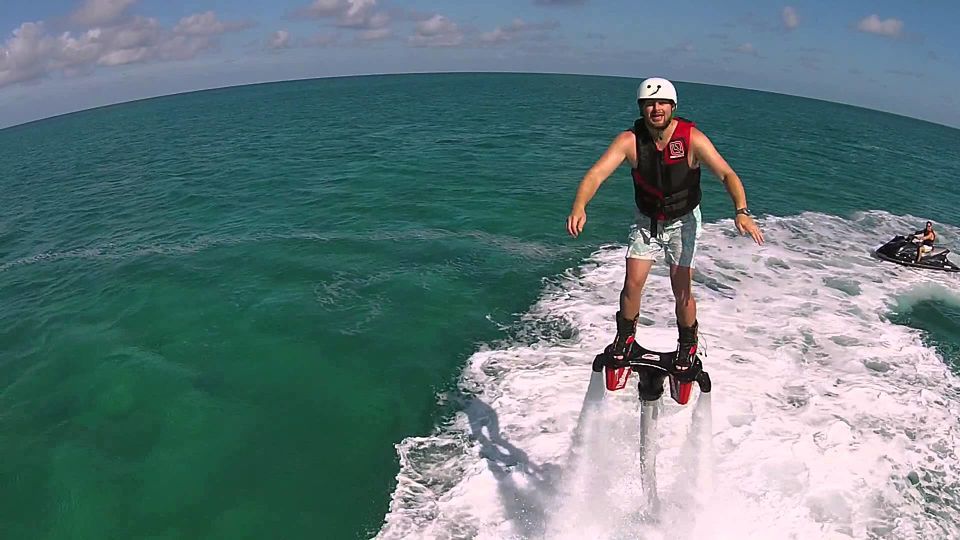 This is the ultimate thrill! You strap onto a specially designed water jetpack kit with controls that lets you soar up to 10 meters high. The jets are fitted with controls that you adjust to thrust you in any direction or just hover in stationery upright position -the choice is yours. What's more, they come with helmets fitted with waterproof radios on the inside which lets you listen to your instructor onshore gives you directions how to manoeuvre.
3. Jet Skiing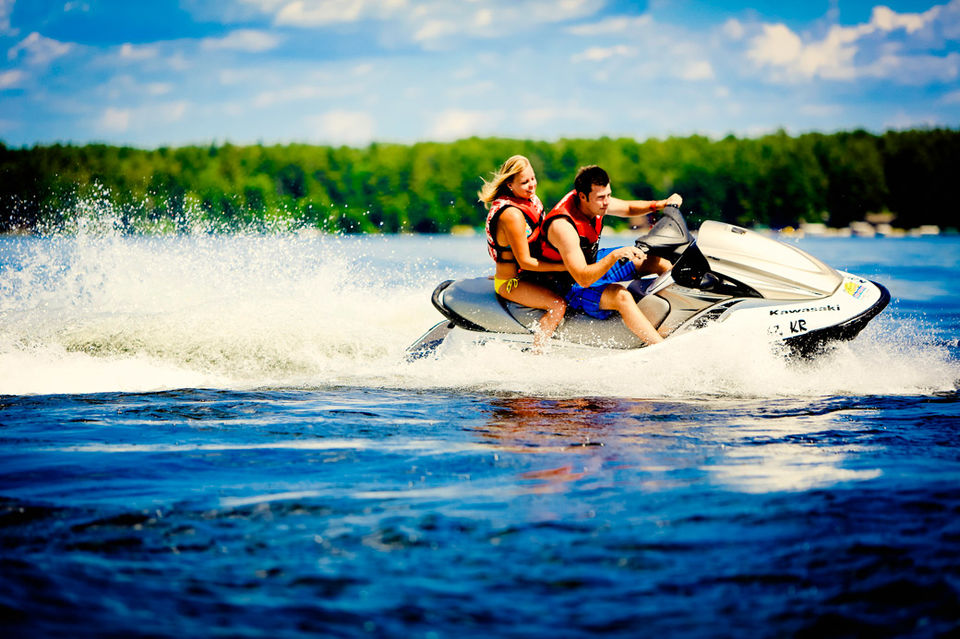 Jet Skiing is one of the most popular Bali water sports activities. It's a must do for every thrill seeker while in Bali, riding on the waves. The motorized crafts take you on the ultimate sea experience with the fresh sea breeze rushing through your face and hair as you speed across the blue waters.
4. Snorkelling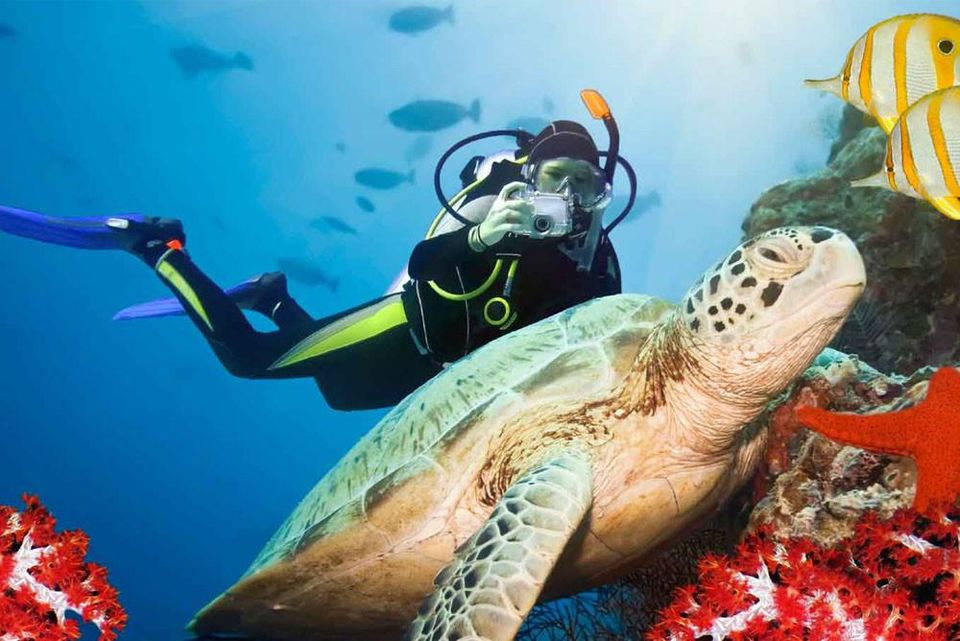 This is perhaps one of the easiest ways to enjoy Bali's clean blue underwater. You don't need too much diving experience as most snorkelling spots are easily accessible and most sites are tranquil throughout the year. Bring your snorkel, mask, and fins and hit the shoreline to discover the vibrant coral reefs sprawling with tropical marine life for the ultimate snorkelling experience.
5. River Rafting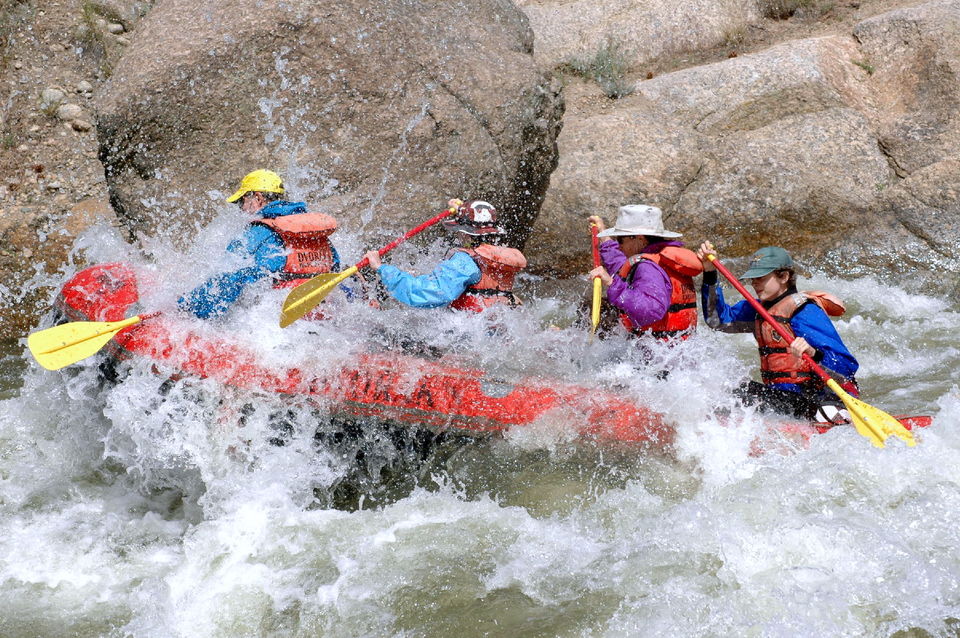 If you want the ultimate adrenaline rush amid the thrill of conquering the rushing rapids or steady streams on the meandering rivers in Bali, then river rafting is definitely for you! Here you can lose yourself in nature as you experience the thrills of Bali's nature set against the backdrop of rare and exquisite flora and fauna.
6. Parasailing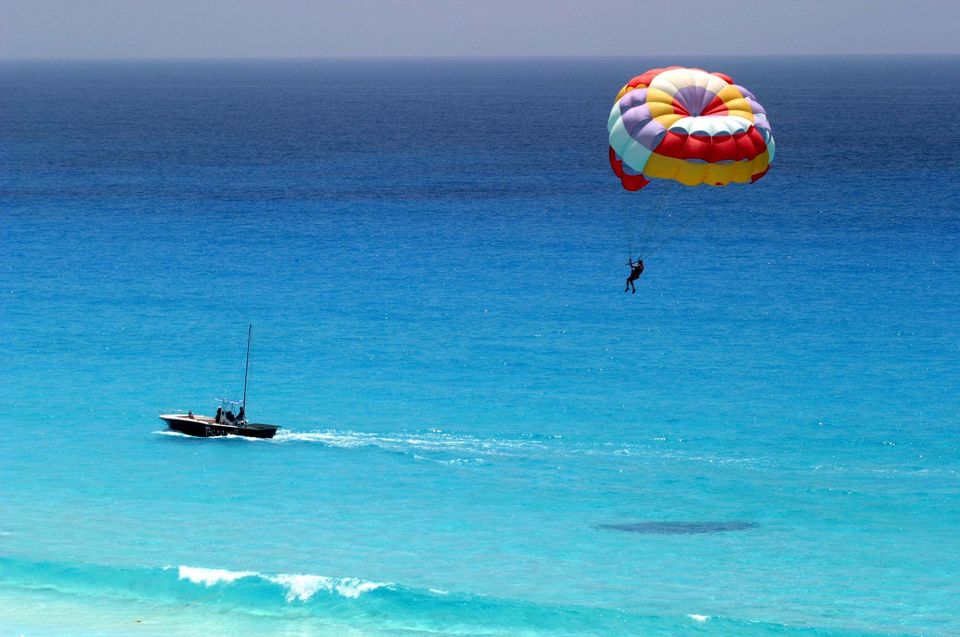 This is perhaps one of the most exhilarating Bali water sports activities to indulge in. Soar up in the air as a speedboat pulls you over the turquoise waters along the coast for a fantastic experience and a bird's eye view to die for!