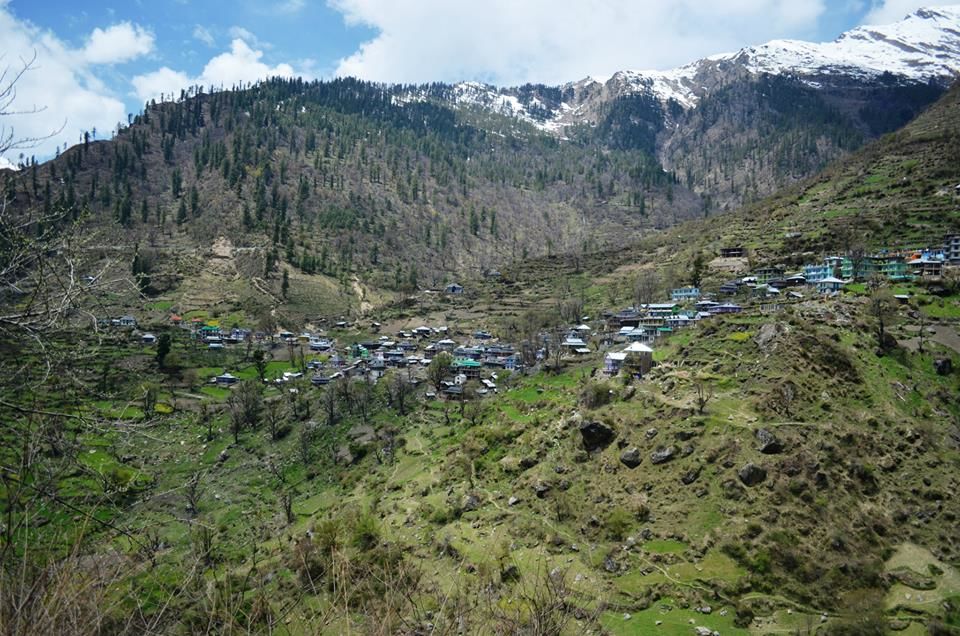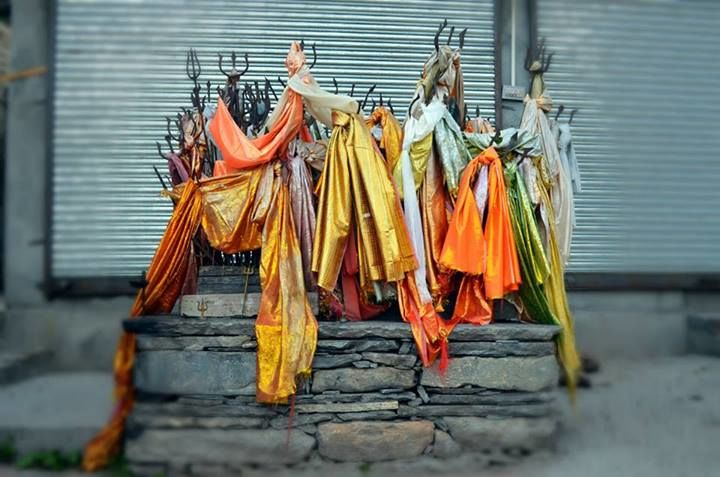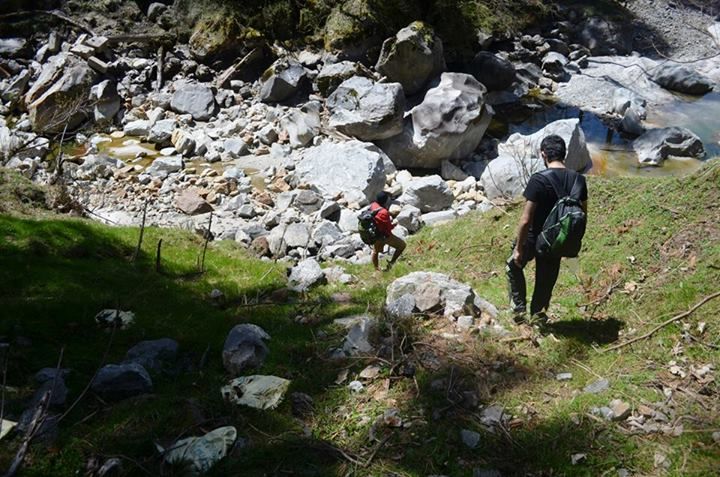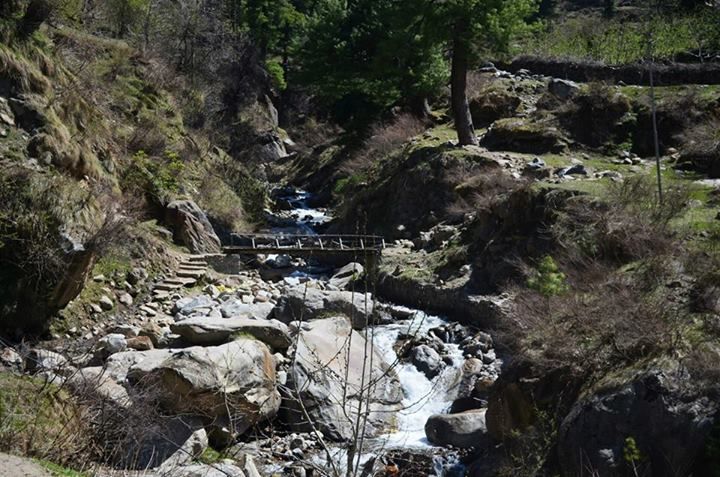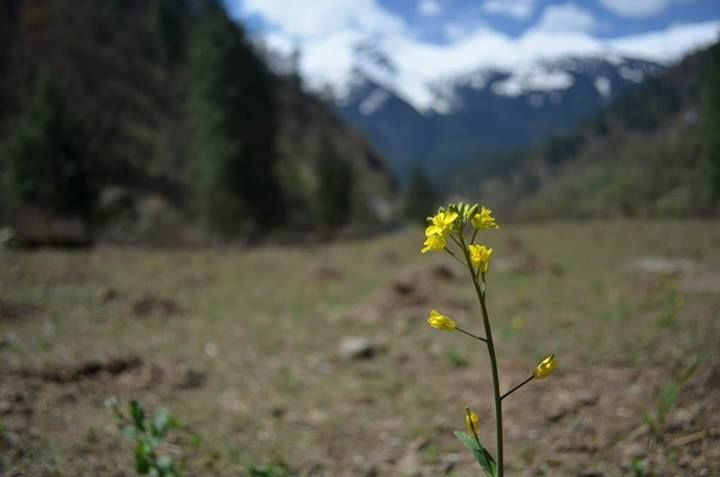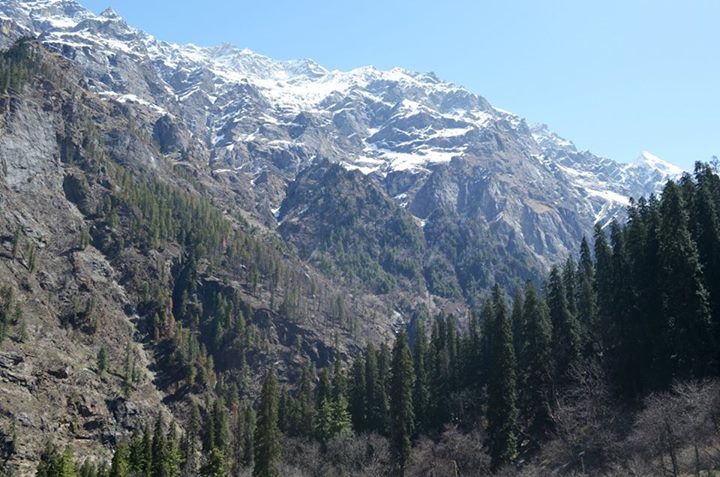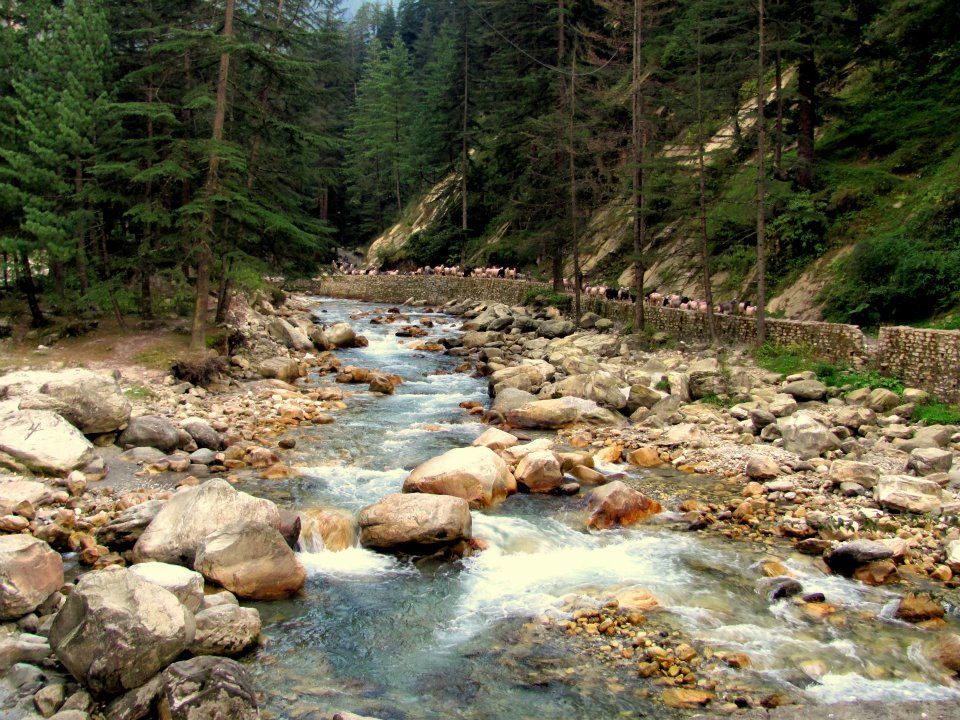 The last motorable stop in the Parvati Valley, Tosh is where peace and quite combine together to create calm. It is located 2 hours beyond Kasol and atop a beautiful hill with views of the Himalayan Range that will keep you captivated for hours (from sunrise to sunset actually). The ones who find the rest of Himachal too occupied with commercial activities come here to escape the hustle bustle and relax in the sunlight while smoking a chillum (Pipe used to smoke Hashish) and sway with the slow and cool flowing breeze.
Getting There:
You actually cross Kasol to get there so you can refer to my previous post about Kasol to know how to get to Bhuntar.
From Bhuntar it is a 4 hour bumpy bus ride that shouldn't cost more that 100+ Rs or a Taxi that should take 1000 to 1200 Rs.
Now when you take the bus it will only take you upto Barshaini (Bar-che-ni) from where you will have 2 options, take a cab that will cost 200 Rs or walk for around an hour across the hills to get to Tosh. Walk, trust me, Walk.
Staying there:
Since the tourist population (especially desi) is less there, the rooms can be taken for as cheap as 120 Rs per night to around 300 Rs per night. There's a few guest houses and one where I stayed the room was the size of a closet but perfect for 2 people with a bed, 1 chair and table.
Having 3-4 guest houses and low tourist population it's not usually hard to find a place to stay there.
Food:
Israeli and Indian food is abundant there. Some travellers who want to make some cash also act as temp chefs there and stir up a whole range a cusines. Chai is must there when the evening starts to settle in and the temprature drops.
Make sure you eat enough and eat on time though as electricity, gas and fuel(at times) are in shortage over there and it might leave you stranded hungry.
Visit When? 
The best time to visit would be during the months of March to October, snowfall and biting cold in the winters makes everyone shift to hotter areas in Southern India (Goa) and Tosh is almost ghostly at that time. 
If you want to write a book, know your soul or just relax without any hassels for a few days Tosh is the place to go. This is also the starting point of the Kheerganga trek. And again, chai during the sunset and the sunrise (if you can make it) are a must. Do try that special herbal black thing people roll up and smoke like a cigarette, very chilled it makes you feel.