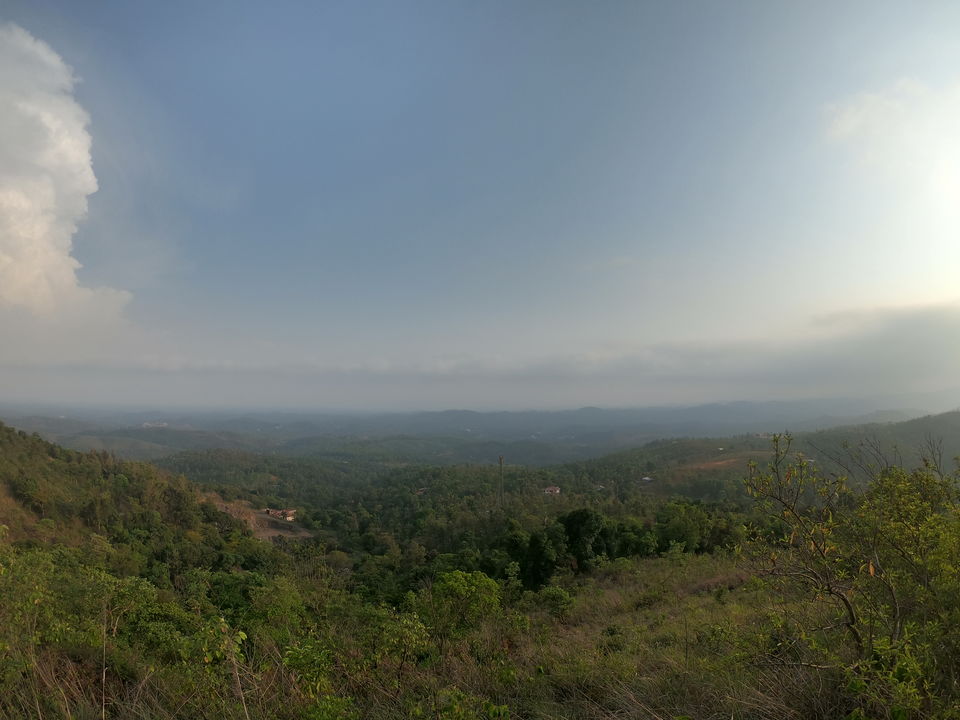 Wayanad is an amazing weekend getaway at a distance of 280 kms from Bangalore, Karnataka. We, being a group of 9 people, did a traveler, which i will suggest is a big no, because the drive is so beautiful, you need to do it in your car or a bike. We left early morning at around 3:30 am for Wayanad. The journey was fun, even though it was too hot. Please note that the best time to go Wayanad is from October till May. Our timing was bad :(
We directly went to our Airbnb which was an amazing property. We freshened up and directly left for places to see.
We were excited to see Chembra Lake, which is in the shape of a heart but sadly it was closed because of reasons unknown. We then started our journey to Muneswara Muni trek, which leads to a beautiful view point. The trek took hardly 20 minutes to complete.From there, we started exploring random places nearby and found a lot of tea estates nearby. Walking across this beautiful place was not tiring or exhausting. Had it been some other season, we could have kept roaming till late night, but better sense prevailed and we decided to have a small party at our house in Wayanad.
After waking up a little late, we started for the Banasura dam which was close to our place. We went there, relaxed and started on our way back for some other explorations nearby. There were numerous viewpoints on our way back and i don't even recollect half of their names. The entire way is dispersed with lush greenery and beautiful roads.
Easily accessible from all major South Indian Cities in Karnataka, Kerala and Tamil Nadu. Kozhikode railway station (110 kilometers) is the nearest railway station to Wayanad. This rail-head is well connected with those in major Indian cities through frequent trains. Tourists can take bus or taxi from this railway station to Wayanad. Kozhikode's Karipur airport is the nearest airport to Wayanad. Situated at a distance of nearly 100 kilometers from Wayanad, this airport connects with major Indian cities as well as some international destinations through regular flights. Cochin International airport, at a distance of nearly 300 kilometers, is the nearest international airport to Wayanad. This city is well connected with other nearby cities through a network of decent roads. NH 212 and SH 17 are the highways connected with this city.
You can also visit the Wayanad Wildlife Sanctuary. It has an extent of 344.44 km2 with four ranges namely Sulthan Bathery, Muthanga, Kurichiat and Tholpetty. they also have a night trek which i regret missing. There is a huge variety of large wild animals such as Indian bison, elephant, deer and tiger are found there. Wayanad Wildlife Sanctuary is the second largest wildlife sanctuary in Kerala.This wildlife area houses some of the rare and endangered species of both flora and fauna.