Himachal Pradesh, a state in North India, surrounded by the mighty Himalayas, nestles within itself some of the country's most precious gems, the most sought – after hill resorts. Two of the most attractive hill stations here are Kullu and Manali, the beauty spots on the already exquisite face of the state.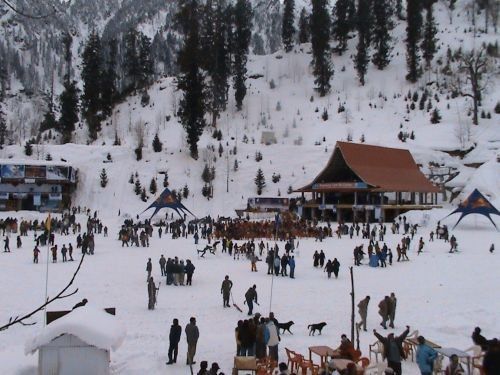 How to Reach the Hill Resorts of Kullu and Manali
The hill stations have become very popular over the years, and hence, can be accessed from any part of the country easily. You can even avail of Kullu Manali tour package from Mumbai. The nearest international airports are, however, located in New Delhi, Chandigarh. The closest domestic airport is at Bhuntar, connected very well by flights throughout the day from both New Delhi and Chandigarh. From the airport, there are options of hiring of private taxis and proceeding to Manali.

However, it is advised that owing to the inclement and unsure weather conditions in the regions, flying to your destination is not the best option to avail.
You can access Kullu and Manali by bus from all important nearby cities like Shimla, New Delhi, Leh, Dharamshala and so on. The average distance from New Delhi to Manali if travelled by bus, is 550 kilometres. There are both state - operated and private buses, as well as luxurious AC Volvo coaches.
Destination Manali – Know the Important Facts
Manali is a small hamlet, its beauty reaching far beyond your imagination. It is surrounded by 3 hills, adjacent to each other. The place is bestowed with Hindu holiness as there are some popular temples here on the three mountains:
• Hadimba Temple on Dhungri
• Manu Temple on Old Manali
• Vashishtha Temple on the Vashistha Range
Manali once used to be frequented very much by the British officials during the pre – Independence days, as well as by many tourists from all over Europe. Moreover, many Europeans afterwards fell in love with the place and started their own businesses here to settle down. Hence, you will find a large number of typical European cafes.
If you visit the Hadimba Temple, you would find it highly strange and awe – inspiring that the entire place seems so untouched by civilisation.
If you want to indulge in adventure sports, Manali is the right place for you, as you can enjoy skiing, mountaineering and trekking.
Moving on to Kullu – The Valley That Exudes Beauty
Kulluis located in a valley, where beautiful sights will encompass your senses. The best time to visit the hill resorts are the summer holidays, and then again between December and February, when the climate in Kullu becomes highly enjoyable. Apart from its normal dosage of Hindu temples and shrines, Kullu also attracts tourists for shopping experience. You can pay a visit to the Mall and the other markets in Kullu to shop for Buddhist paintings, Chinese goods, woollen garments and so on.
Both the places offer local cuisines as well as continental dishes, to satisfy your taste – buds.
Visit Kullu and Manali with family and friends and take back home some of the most exotic of memories that you ever had.