Any plan to visit Bandung? This city which was known as flower city is no doubt has a lot of attractions to entertain its visitors. Some of the reasons why a lot of people come to Bandung are because of its cool temperature, lots of tourist attraction and it's culinary. If you never come to Bandung before, you have to collect some information about things to do and the must visit places in Bandung so that your holiday will be better and fun.
These are some places that you can visit during your holiday in Bandung, such as:
Bandung Zoo
Bandung Zoo is always crowded on the weekend because it is a popular place for local people to do some outdoor recreation. It is located at Taman Sari Road, near Bandung Institute of Technology (ITB). It has a lot of fauna and flora that are protected and preserved.  You can also enjoy some amusement rides such as Flying Fox, playing at the playground, or riding a rental swan boat in the zoo lake. You can also ride elephants and horses. The cool breeze and the green trees of the zoo makes you stay relax and happy.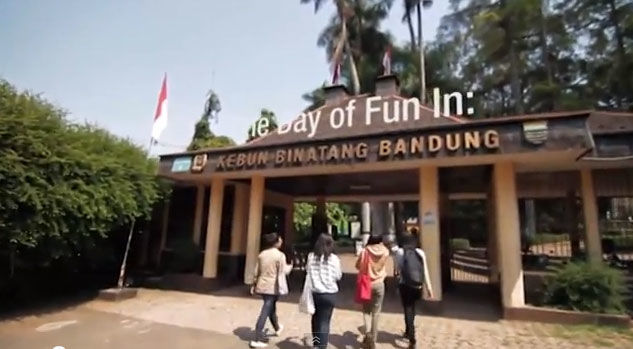 photo: http://infobdg.com
Braga Road
Try to visit Braga Street, as you can feel the shades of the past here. This road has a length of approximately 700 meters and is located in the heart of Bandung. There is Merdeka building that is near Asia Africa Road.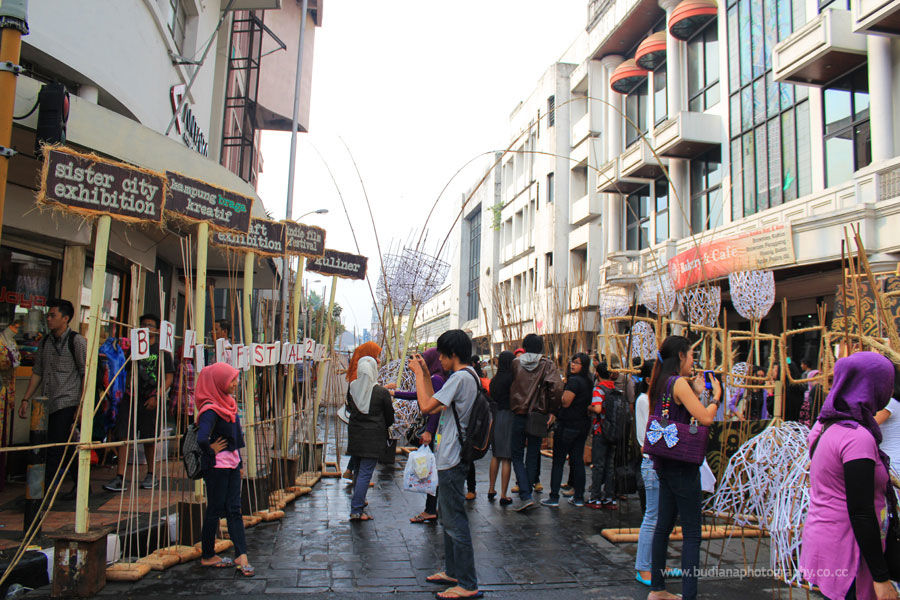 photo : http://bisniswisata.co
The romantic atmosphere can be felt here just like some streets in Europe cities. The rows of stores, buildings and hotels still maintain its original architecture. You can see some paintings and art shops along the road and you can also go to the landmark of Bandung, Masjid Agung Bandung Square. At night, you can enjoy some live music performances from some cafés in this road.
Cihampelas Walk (CiWalk)
Cihampelas Walk is a shopping center in Bandung with a concept of nature. It is located in Cihampelas Road that has been known as a great place to shop some clothes. Bandung is famous as a center of fashion and also well-known to international.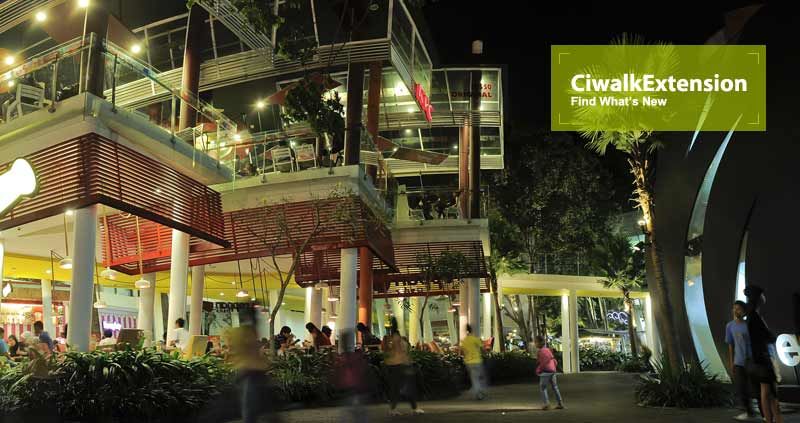 photo: http://www.cihampelaswalk.com
If you are looking for some places for a romantic dinner, Cihampelas Road will bring it to you as you will see beautiful lights strings hung along this road.
Trans Studio Bandung
Trans Studio Bandung is one of the largest indoor tourist rides in the world. It has many rides and it is a great destination for a family trip. Trans Studio Bandung is located in Gatot Subroto 239 Road.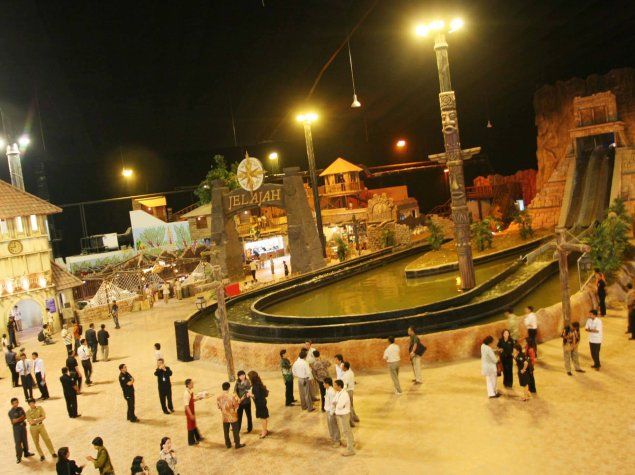 photo: http://dejulogy.wordpress.com/
You can see some performances, such as Trans Studio Big Band, New Parade, Laser Show, Legend of Crown Prince, Bolang & Zoo Crew Adventure, Kabayan Goes to Hollywood and Special Effects Action Show. There are also many rides that you can try, from extreme rides to soft play for kids.
Tangkuban Perahu Mountain
The iconic place to visit in West Java is Tangkuban Perahu Mountain. It is a mountain that resembles a shape of the boat and it is located in Lembang, about 30 kilometers from Bandung city.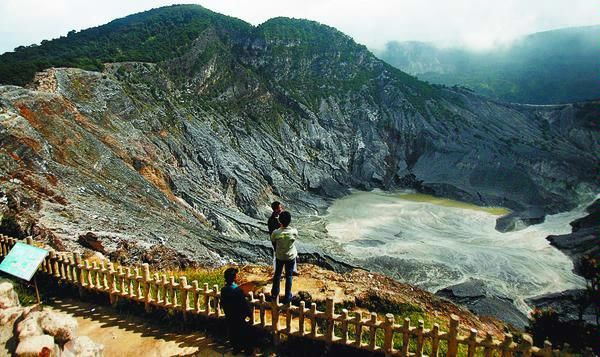 photo: http://view71.com/
The legendary mountain has a really unique story, where Tangkuban Perahu was formed from the boat that Sangkuriang (a legend character) kicked upside down. Here you can see fascinating large crater panorama and the three main crater. Although it is no longer active, but you still can see the outburst of sulfur in some places. If you set your foot here, do not forget to capture your moments with the beautiful mountain as your background.
Ciwidey White Crater
In Ciwidey, a region which is located 44 kilometers from Bandung city, there is a panorama with a unique nuance. Just like its name, in the center of Ciwidey White Crater, there is a volcanic crater with white sand surrounding it. The white sand was formed because the soil contained sulfur. The greenish lake makes the scenery even more beautiful. In the northern of the lake, there is a gray limestone cliff and some moss and various plants that decorating this area.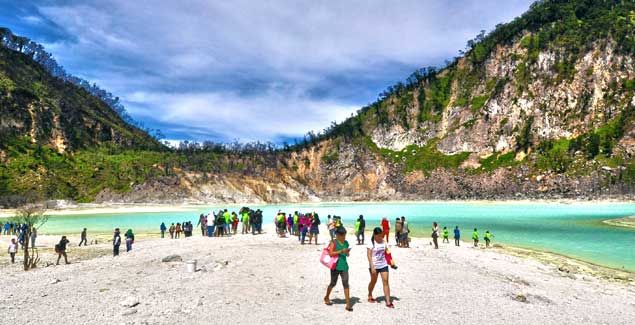 photo: http://ranselwisata.com/
Lake Situ Patenggang
Also in Ciwidey, about seven kilometers from White Crater Ciwidey, there is an exotic lake named Situ Patenggang Lake. There, you can enjoy the nature while having a picnic, relaxing in the lakeside or touring around the lake with a boat that you can from the tour manager.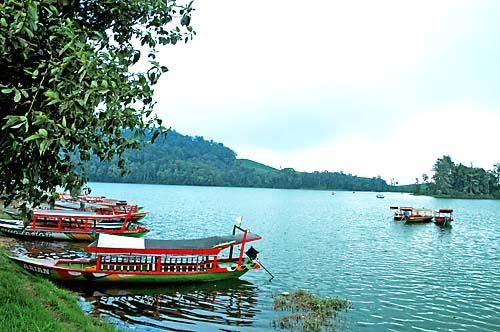 photo: http://bandung.panduanwisata.id/
Ciater Hot Spring
About 30 kilometers from Bandung city, near Lembang, you will see a hot spring that comes from the active crater of Tangkuban Perahu Mountain.You can enjoy the hot water by taking a bath. During the trip to this hot spring, you will meet the scenery of greenish tea gardens.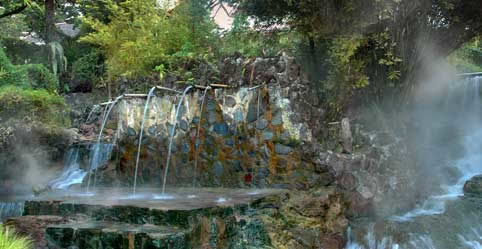 photo: http://kabarriau.com/
De'Ranch Lembang (The Cowboy Village)
If you want to ride a horse with cowboy style, you can visit De'Ranch Lembang. Here you can rent some horses along with a cowboy costume and riding it around De'Ranch. You will be guided by a professional. Besides riding a horse, you can also riding a delman (horse-drawn carriages), fun boating, doing some gold hunting or archery and lots of other activities to spend your adventure time.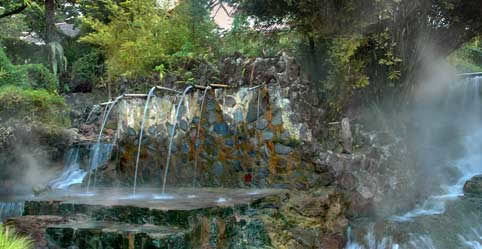 photo: https://www.flickr.com/photos/budip
Paskal Food Market Pasir Kaliki
In addition to all the activities above, you can also go to some places to try the Bandung culinary. There are a lot of places that will serve you various food and beverages. There is a place like Paskal Food Market, where there are more than 1.000 menu of food and beverages served by many stalls there, this area will be more rousing at the night with so many visitors. Paskal Food Market is a largest center of culinary in Bandung and is located in Pasir Kaliki Road.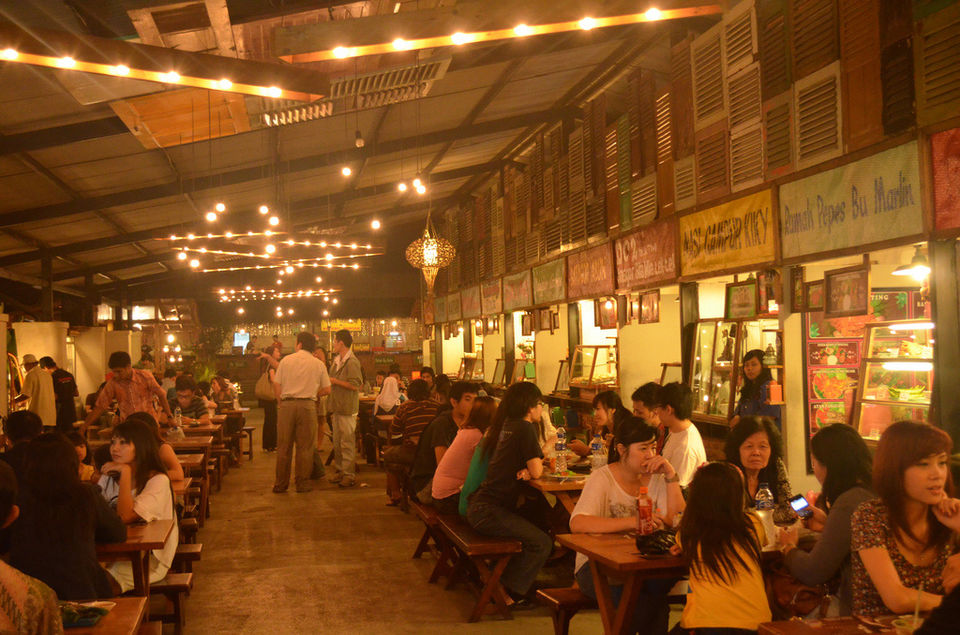 photo: http://sociallywow.com
Enjoy your holiday in Bandung!