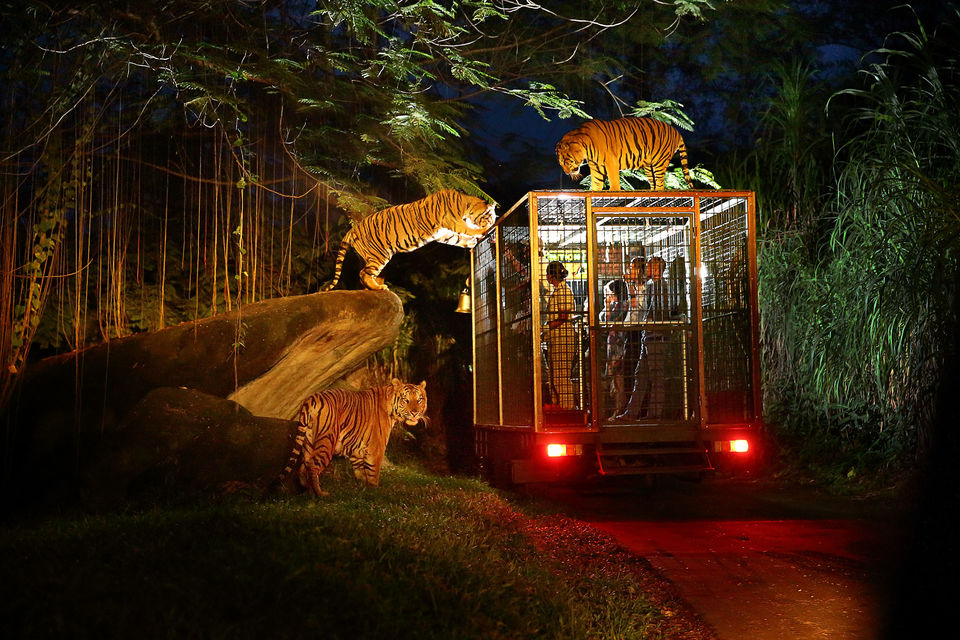 The heart of South East Asia and the city of gardens, Singapore is one of the most iconic tourist destinations of the world with its blend of European and Asian cultures. From eating at the neat and tiny restaurants while gazing at the magnificent skyscrapers of the financial centre to watching animals in a cage free real life habitat, the city has a lot to offer.
Travel Advice: If you thought travelling to Singapore would be a trouble, then fret not. It is well connected by buses, get your online bus tickets soon. Singapore is well connected with roadways, taking a bus while travelling within Singapore and reaching these places is made hassle free. Booking online bus tickets from redbus reduces your worries and saves time. Here you shall find a wide range of well-maintained buses, select the one that fits all your requirements well.
Fondly referred to as the 'Lion Town', evergreen Singapore also has an ever changing skyline. With the city having so much to offer, below are the best of things to do and visit while in Singapore.
1. Visit the Merlion:
Coming to Singapore and not visiting the Merlion is a sin. Merlion aka sea-lion represents Singapore's origin as a fishing village. What makes this structure so important, is the head of the lion known as 'Singapura' is where Singapore gets its name from.
2. Marina Bay Sands:
Inaugurated in 2011, it is one of the modern day construction marvels of the world. With lights reflecting in the sky at night, it is a must visit when in Singapore. Owing to the original purpose, the design is inspired by card decks.
3. Gardens By the Bay:
Built on reclaimed land in central Singapore, it consists of three gardens. If you love greenery coupled with a calm and serene environment, this place is just right for you to unwind.
4. Orchid Road:
For shopaholics, another attraction in Singapore is Orchid road. Best known as the shopping street of Singapore it is frequented not only by locals but tourists as well. From malls to restaurants and café's to night clubs, this place is popular amongst youngsters. Popular for its Christmas Eve decorations, it is also the sight of the official residence of the President of Singapore.
5. Night Safari:
Travellers who enjoy night life but are tired of the club scene should head over to the night safari where nocturnal animals reside. Visitors can also take a trail walk to learn more about animal habits while another section showcases the organisations that work to preserve endangered species.