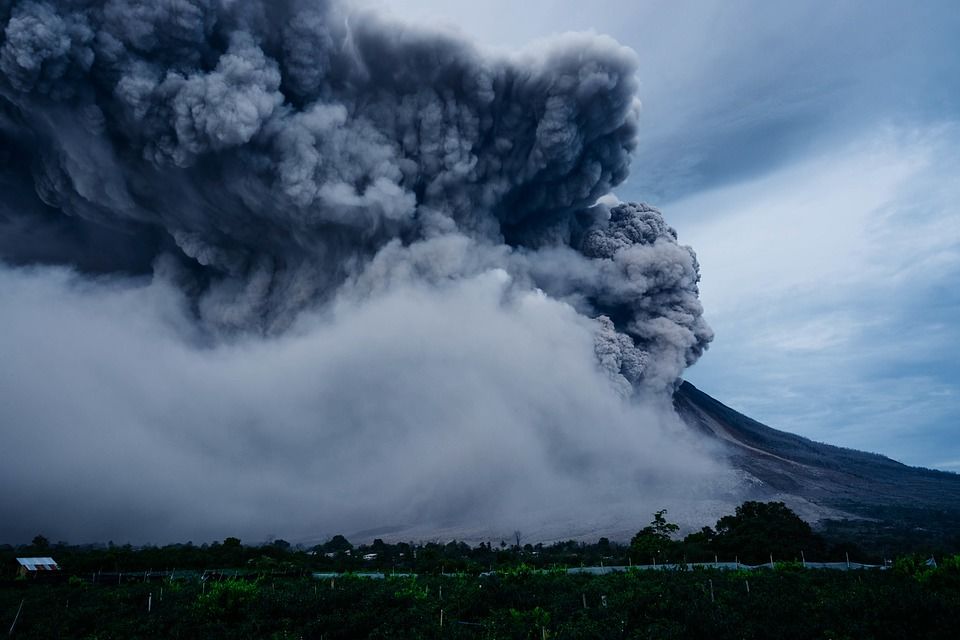 Tourists and locals fled for their life as a colossal volcanic explosion occurred in Indonesia's West Java. The eruption at Mount Tangkuban Parahu in Bandung billowed fist of ash and rock soaring 200 meters up from the peak of the mountain.
The volcano receives large number of tourists who can enjoy boiled eggs cooked by the crater's geothermal heat.
Ash fell in a 1-2-kilometre radius around from the crater during the five-minute long eruption.
All nearby tourist locations were temporarily closed and communities around the mountain were cautioned that it could have a "phreatic" or steam-blast eruption that expels gas and ash without warning.
Cars and motorbikes were seen driving away on roads covered by ash.
Though no casualties were reported, several people were treated for breathing difficulties after the eruption.
The Center for Volcanology and Geological Disaster Mitigation (PVMBG) stated a possibility of further eruptions as tremors were still being recorded.
Indonesia is prone to volcanic eruptions as it sits on the Pacific Ocean's Ring of Fire, an area of great seismic and volcanic activity. It records thousands of small to moderate tremors every year.
Earlier in May, Mount Agung erupted leading to cancellation of several flights.
Share your travel stories with Tripoto community here.