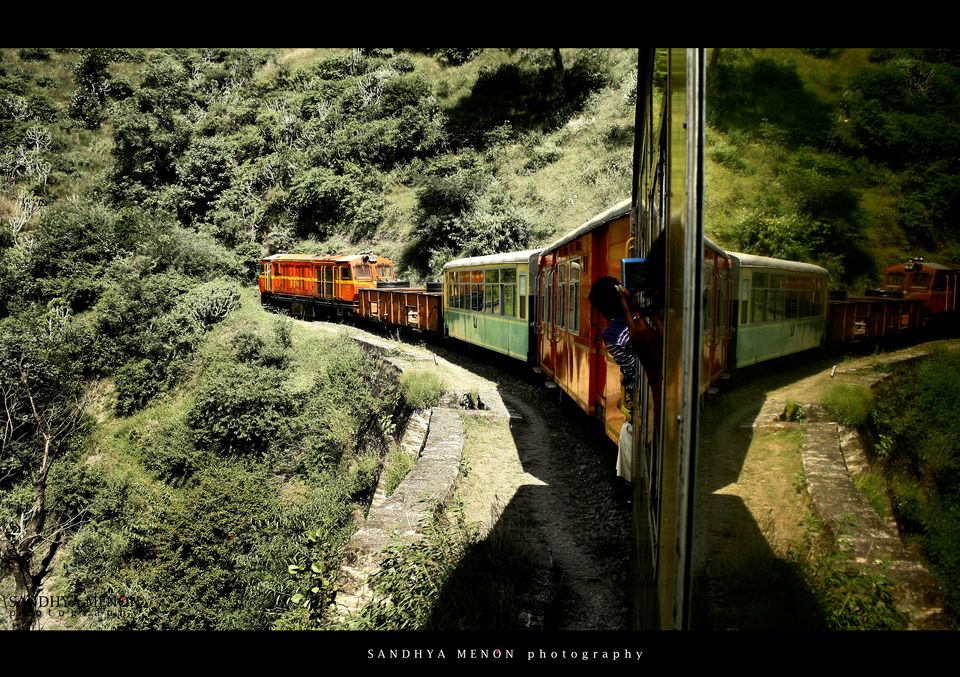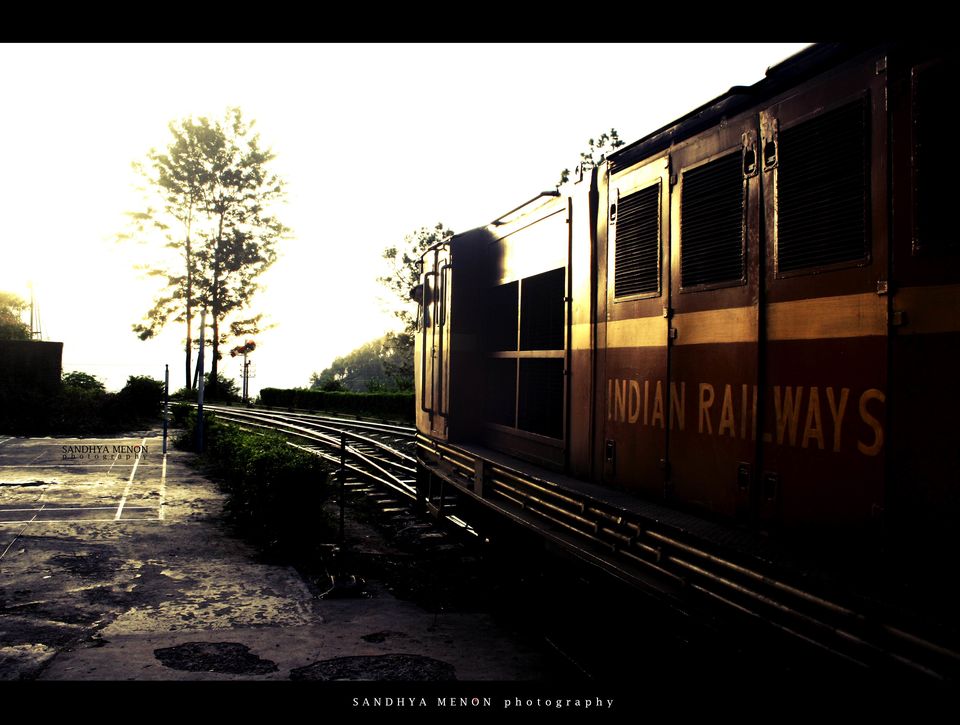 Shimla, also known as the Queen of Hills, is the capital of Himachal Pradesh. It is located in the north-western ranges of the Himalayas at an altitude of 2213m. This toy train journey starts from Kalka, a town in its neighboring state, Haryana and ends in the magnificent Shimla.
The Kalka –Shimla Railway is a narrow gauge railway that covers a distance of 96km. The 5 – 6 hours journey is packed with breathtaking views of hills, lush green forests, villages and towns. The slow climb ahead with the spectacular views and chilly breeze rejuvenates one's mind and soul. The railway line and the tunnels too is a spectacular watch.
The railway line passes through 102 tunnels, around 870 bridges and more than 20 stations on its way. It has its own age-old share of stories too.  The longest tunnel is near Barog which is 1143m. It is believed to be named after a British engineer who was in charge of the construction and shot himself to death being unable to complete the task. However, it has been completed now and let's hope to meet him someday! There were originally 107 tunnels. Although the tunnels, today, are only 102 in number, the last tunnel number still remains 103 as it has become­­­­ a famous landmark. ­­­­­­­
Constructed in 1903, this legendary railway line was originally built to ferry the British ­­­officers, escaping the scorching sun, to their Summer Capital. It made the travel easier and faster. Prior to its construction the only mode of transportation was via the village bullock carts which took about 5 -6 days to reach Shimla.
The construction of this railway line in this difficult mountainous terrain is considered as an engineering marvel and so was known as "British Jewel of the Orient". In 2008, it was included the UNESCO's World Heritage List in the Mountain Railways of India. The other Mountain Railways of India that have already been declared as world heritage properties are Darjeeling Himalayan Railway and Nilgiri Mountain Railway.
Although the train runs at a slow speed, 25 -30 km/h, never a second will the traveler feel tired or bored. The picturesque beauty of landscapes and valleys is a treat for the eyes and captivates the traveller making the journey a cherishable one.
This scenic location has been a shooting favorite too for the Indian film industry, a recent film to be shot here being Jab We Met (Bollywood).
There are about 7 trains plying on a daily basis from Kalka – Shimla and back. The price of the ticket ranges from Rs.60 – Rs.2200. There are economical, chair car, deluxe, luxury and honeymoon compartments in the trains. The best train in this route is the Shivalik Express.
Planning to travel to Shimla? Do go in this lil toy train and mark my words… you will never regret.