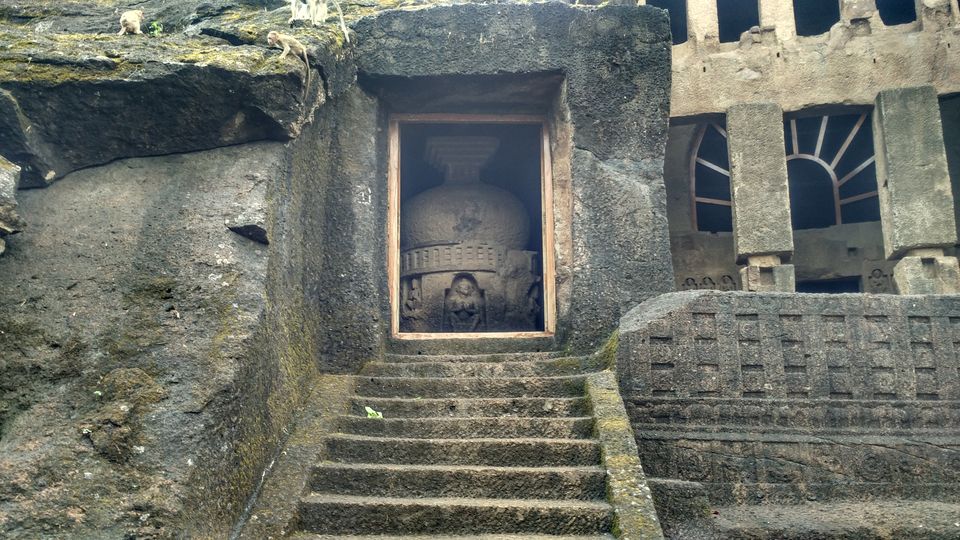 Caves in India are a proof of architecture and way of life during pre-historic times. Once you visit these places, you would never come back unimpressed by the stories depicted through their rock carvings that attribute to their splendid architecture.
I, for one, have always appreciated the rich culture and heritage of our country and crave to know more about it. This makes me push myself off my own comfort zone and travel places. However, when not travelling, I simply get out into my backyard to walk through its overlooked alleyways where we can find history buried behind the blocks of high- rises and shanties of its slums.
Mumbai has its own list when it comes to caves and if you are a history buff, go cave hopping in Mumbai during weekends and you get the dose of bygone days up and close. They are indeed a stunner and below is the list.
Located about 11 Km east of Mumbai harbor, is the Elaphanta island, also called as Gharapuri after the village it houses. The Elephanta caves have been declared UNESCO world heritage site and is managed and maintained by Archeological Survey of India (ASI). Elephanta caves are a collection of both Hindu and Buddhist caves. There are two group of caves – the first group is of five Hindu caves and two separate groups of smaller Buddhist caves. The exact period of construction of the caves is still contentious due to no surviving records, however, is believed to be hewn around 5th to 8th century CE.
The Portuguese invasion and subsequent neglect led the caves to ruins. The present structure is still worth exploring. The main cave with the "Trimurthy" sculpture is more intact than other small ones. It is still used as a place of worship.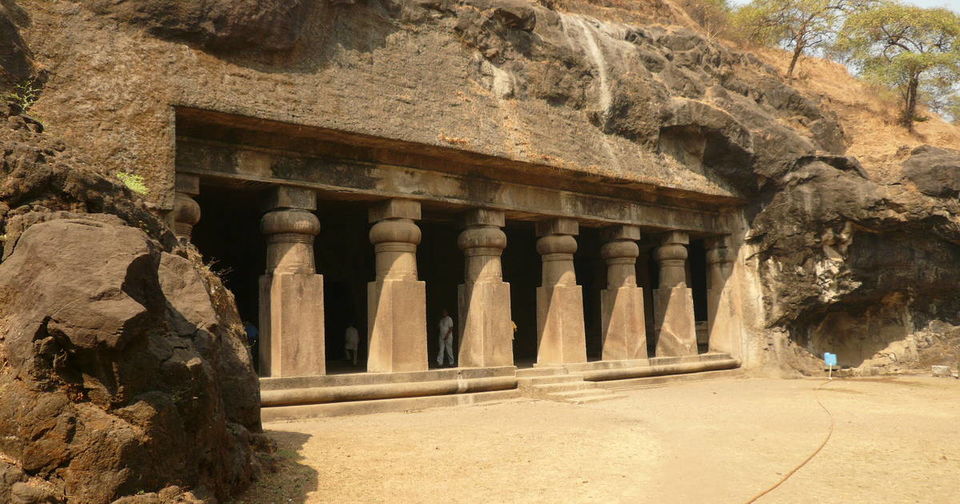 Reaching there:
The nearest railway stations are CST and Churchgate. You may hire a taxi to reach Gateway of India and board the ferry from Gateway of India.
Kanheri caves are a cluster of rock cut caves nestled at a distance of 5 kilometers inside the premises of Sanjay Gandhi National Park, in Mumbai. This place is absolutely pollution free and an early morning walk makes the journey more worthwhile. The caves date back to 1st century BC, being one of the oldest cave formations in India. There are, in total, 109 caves within the premises. All the caves are Buddhist caves unlike mixed cave groups in Elephanta.
The caves are divided into Chaityas and Viharas, with many rock cut statues of Buddha that depict stories from the Buddhist scriptures. This place is a perfect weekend getaway to enjoy a peaceful day out with family and friends. You may also hike up to the highest vantage point and get a glimpse of the city.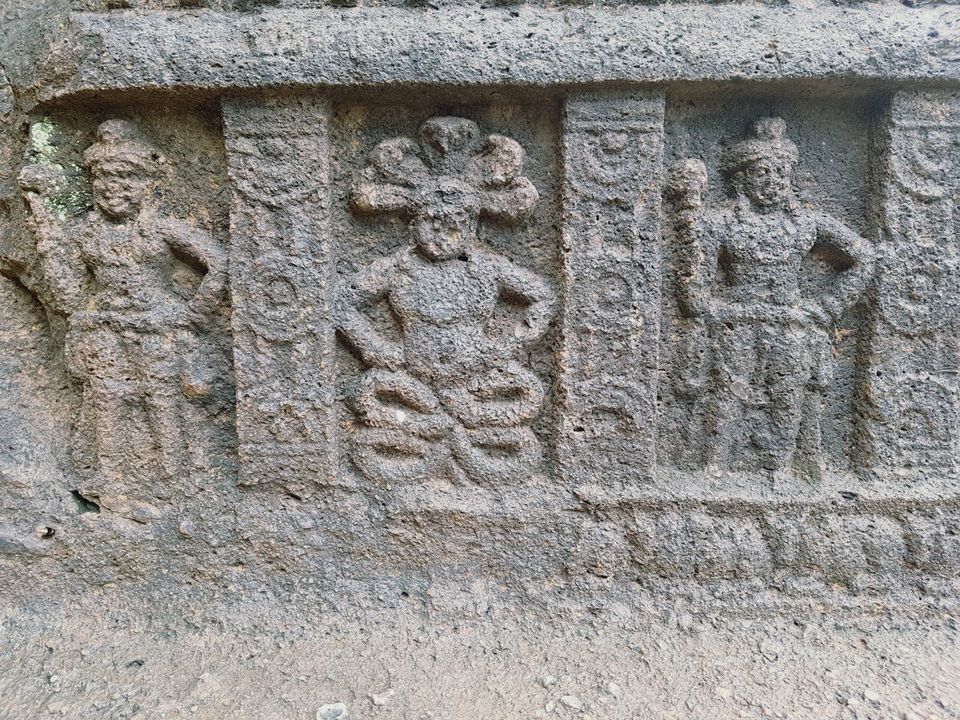 Reaching there:
The nearest railway stations- Borivali and Malad are the nearest stations and from here you can hire local transport.
From the gates of Borivali National park, you may drive in your own vehicle, walk till the caves, take a bus or ride a bicycle to reach here.
Another cave dedicated to Lord Shiva, the Mandapeshwar caves have been an enigma for the longest time. Till date, it is not known to many people since the caves have been lost in oblivion with time and human advancement. The exact location of the caves is between Borivali and Dahisar with ASI in charge of maintenance of the dilapidated structure that reminds of its obliterated history. Originally. the caves were built near river Dahisar, however, the river eventually changed its course in times to come.
What's more interesting about these caves is the history of how an erstwhile Hindu cave was converted into a church after Portuguese invasion. The Portuguese built a church on top of the cave and covered all carved Hindu figurines, only to be uncovered in 18th century, after the Marathas defeated the Portuguese army during the Battle of Bassein.
You will find the caves hidden behind the church of Our Lady of Immaculate Conception. Prayers are performed inside the cave till date.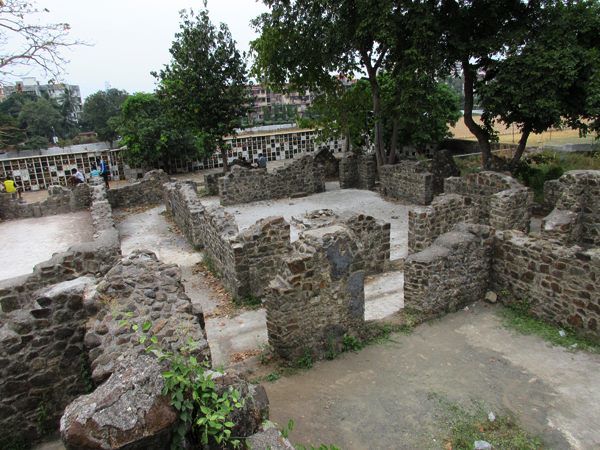 Reaching there:
Nearest railway stations are Borivali and Dahisar. Alight at either of the stations and hire local transport.
Mahakali caves are also called Kondivite caves and are located on top of Mahakali hill, in the eastern suburb of Andheri, overlooking the Jogeshwari- Vikhroli Link Road (JVLR). These caves are a cluster of 19 rock cut structures, recorded to be built between 2nd century to 6th century CE. The caves have sculptures that depict stories from Buddhist mythology however, all the structures are in a mutilated state. They have been well maintained by ASI for the past few years though.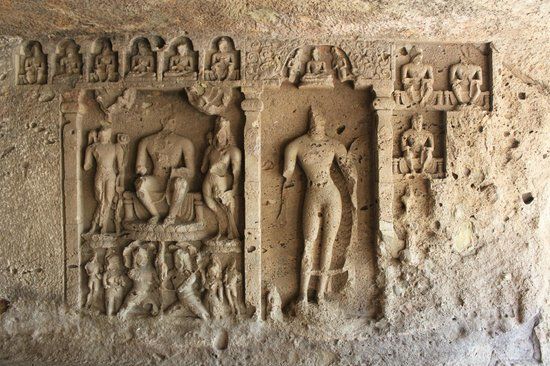 Reaching there:
The nearest railway station is Andheri. You may hire local transport and ask the driver to take you to Mahakali caves.
Long forgotten by the people of Mumbai, Jogeshwari caves is again a group of Hindu temple caves, located in Jogeshwari and dates back to 550 CE. The caves are located off Western Express Highway (WEH). They are home to temples of Ganpati, Maruti, Dattatreya and Goddess Jogeshwari, who is also considered as "Kuladevi" (ancestral Goddess) among the communities that reside around.
Some interesting factors about the caves are rock cut sculptors, patterns carved on the walls of the cave halls, and relics that depict the wedding of Shiva and Parvati. Also, during the festival of Navratri, the temple comes to life with religious celebrations organized by locals throughout 9 days of the festival.
Reaching there:
Located at the junction of JVLR and WEH, you may ask your driver to take you to Prabhat Nagar, which is a slum that dwells besides the caves. In case your driver is not aware of the place by name of cave, you may also ask directions for Jogeshwari temple once you reach Prabhat Nagar shanties.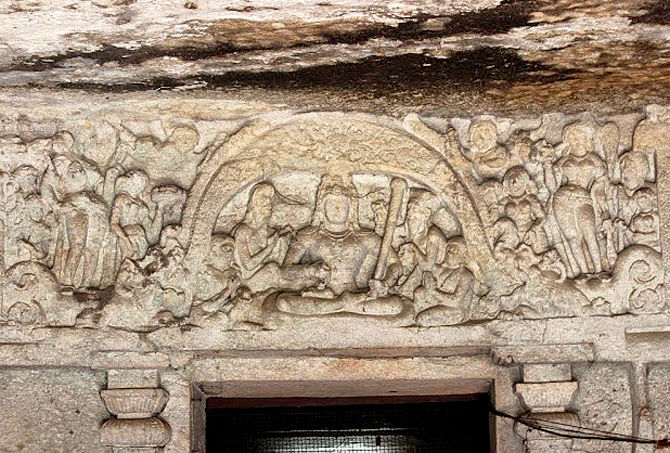 Despite of the fact that India is home to a rich historical heritage, several of these places are in ruins due to part negligence and part encroaching and littering by fellow humans. If taken proper care, these structures might stand strong against time for coming generations to revere in their beauty.
So, what are you thinking about? Go cave hopping in Mumbai and learn a little more about our nearly lost heritage.