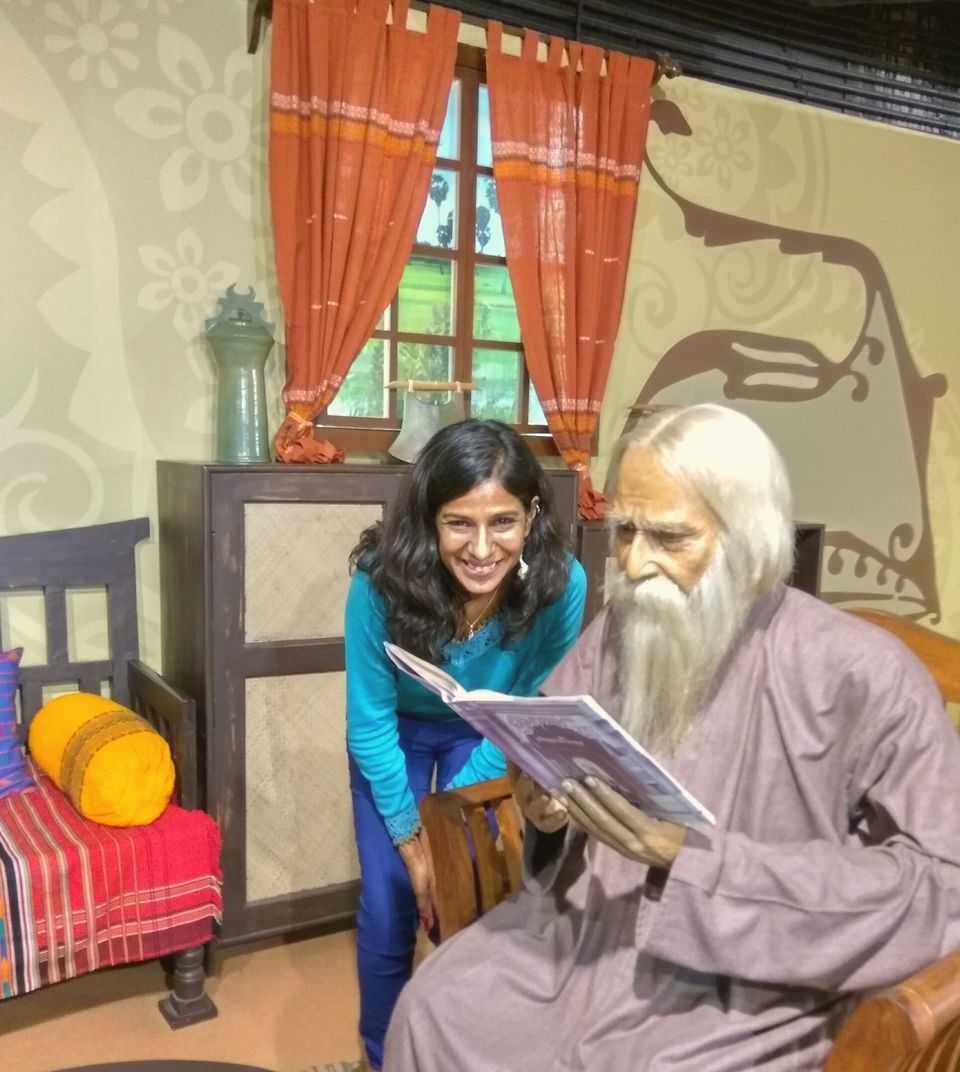 Roaming in Kolkata is great- it has no dearth of architectural marvels and one can spend hours appreciating the old buildings but sitting idle at the Kolkata airport is really dreadful.
I had to go to Patna from Bhubaneswar in October 2016 and my flight had a 6 hours halt at Kolkata. I could not imagine myself spending hours staring at the vacant shops at the Kolkata airport.
I wanted to productively use my time at the airport (I don't think like this on any of the Sundays). My wishlist included Victoria Memorial that echoes the Taj Mahal with its dome, and octagonal-domed chattris. However, I knew that I would not have been victorious in reaching Victoria Memorial as the "yellow taxi jams" give a serious competition to jams caused by "IT cabbies of Gurgaon".
I wanted to see "Eden Gardens" where Ganguly, and Sachin had played but it was too far. So, I decided to see their wax statues!
Mother's Wax Museum is only 8-9 kms from the airport and can be easily reached by taxi and bus. It is on the 6th floor of Finance Centre and near famous Eco Park. Remember certain things when you reach there:
• You have to keep your luggage on the ground floor with a guard (it is safe)
• The cashier might like to add some spice in his monotonous job by unnecessarily arguing with you for not giving him exact change for the ticket cost of Rs 200 (no extra charge for phone camera). Argue a bit for his welfare and for your entertainment.
• There is a small café in the same building that has limited food options but it is better than starving.
• The café also has mobile charging points that work.
The museum has 19 statues of famous personalities. The wax figures are created by Susanta Ray, a veteran wax sculptor.
One can do fun photography here as the statues are posed differently. You can sing with Lataji or dance with "I am a Disco Dancer".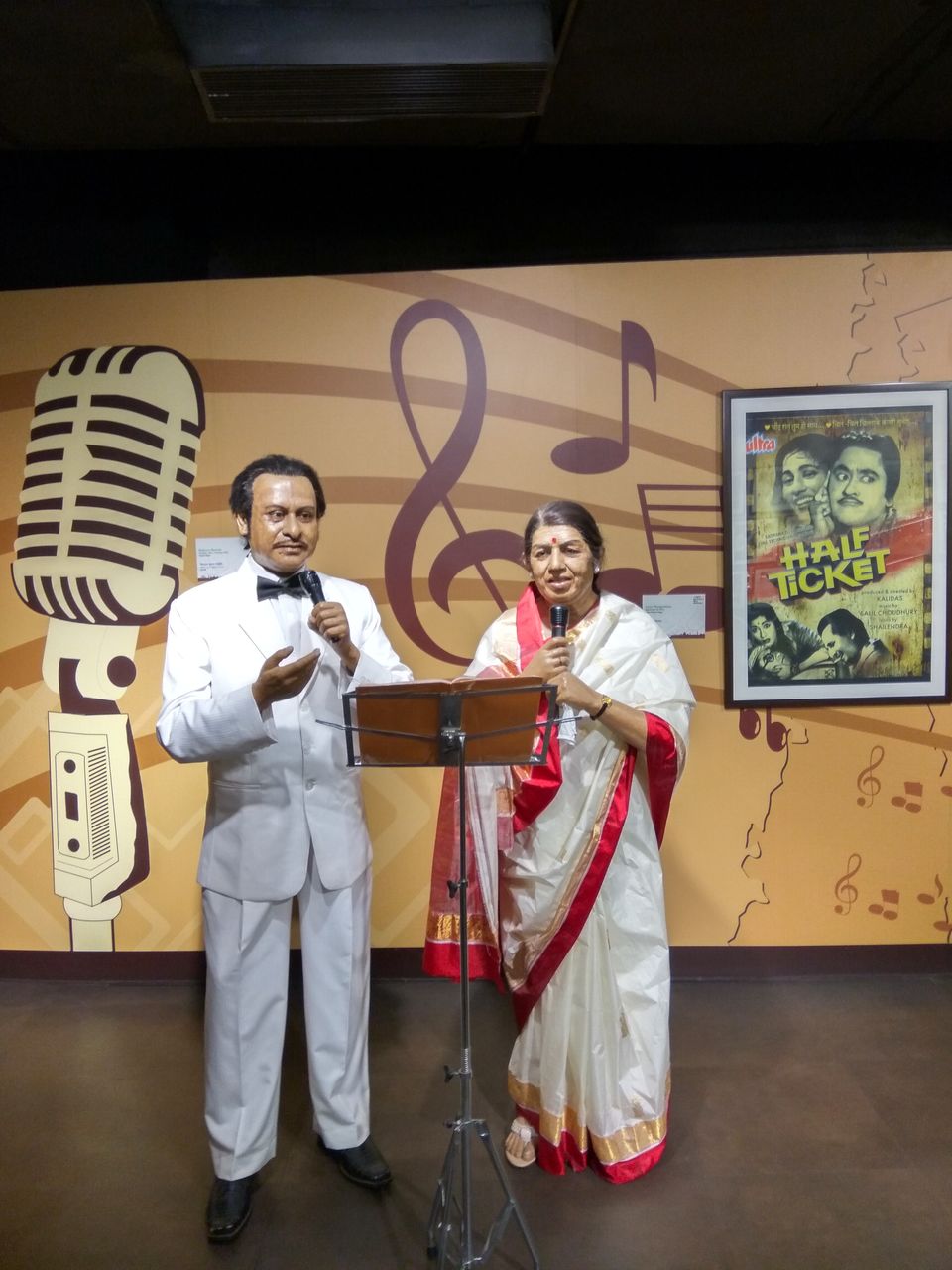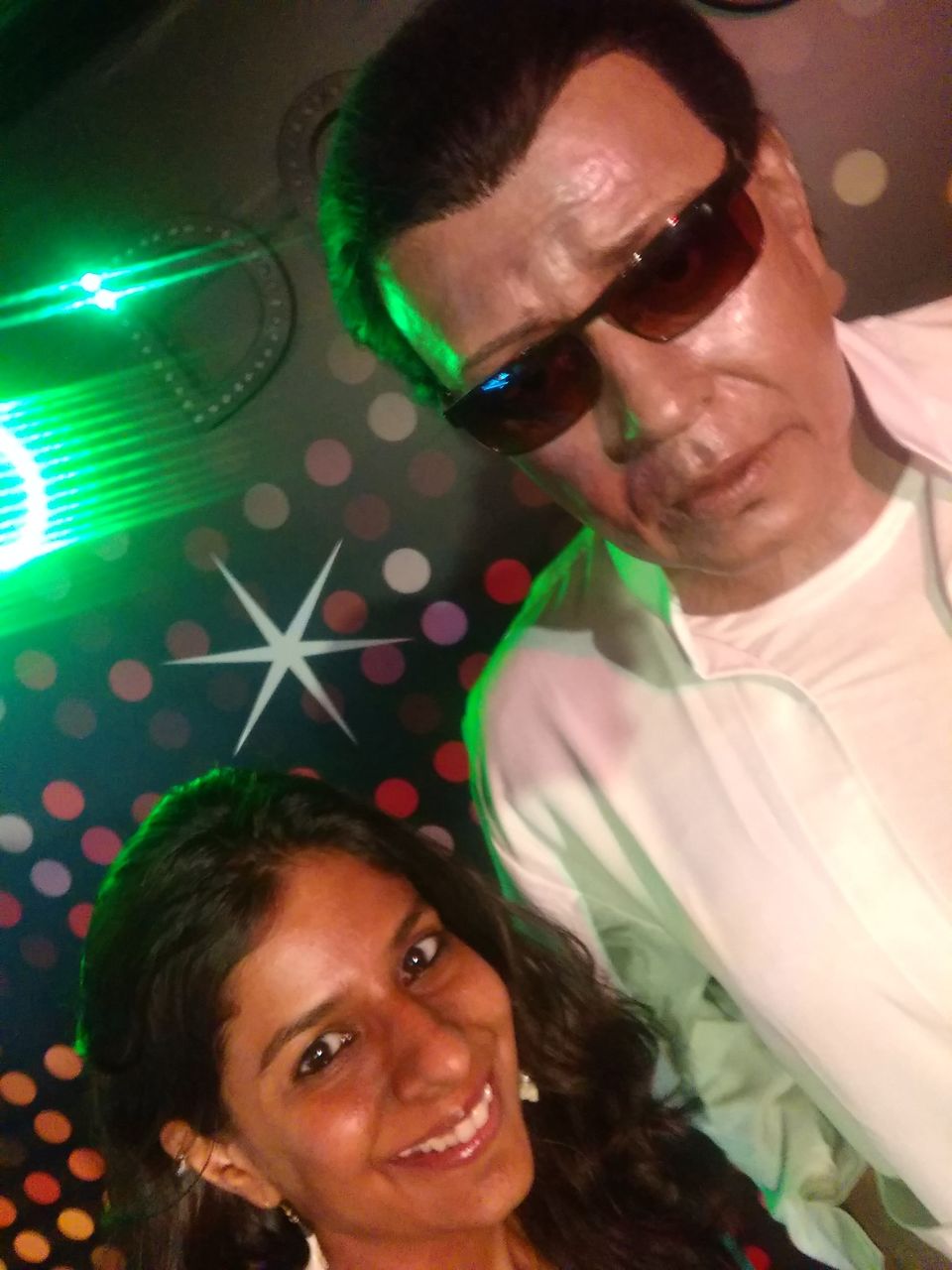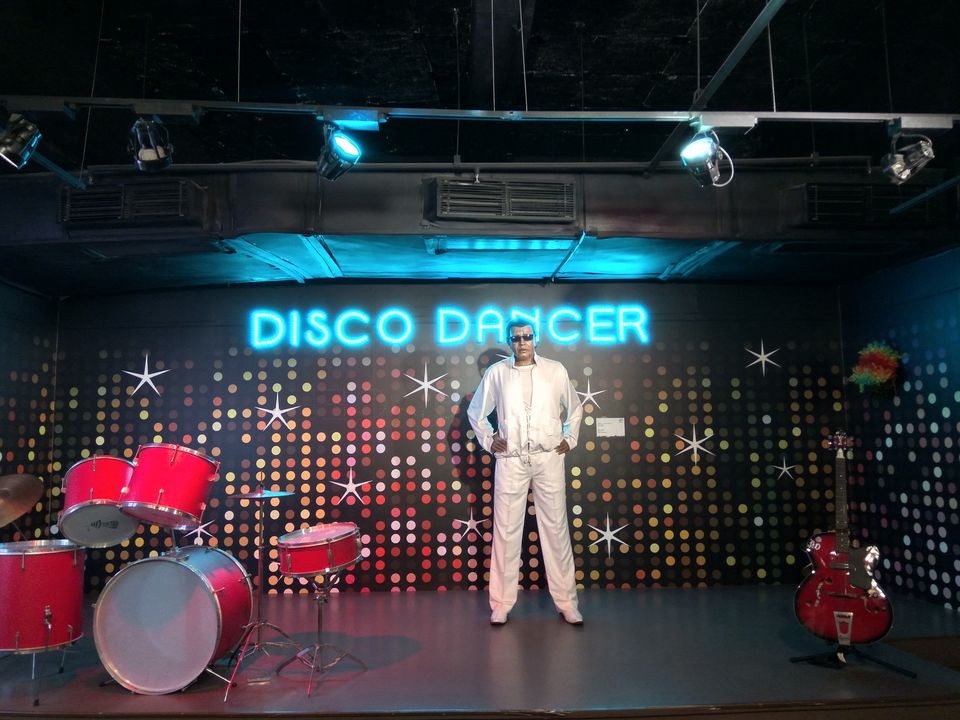 Souvenirs can be bought from the shop which is inside the museum.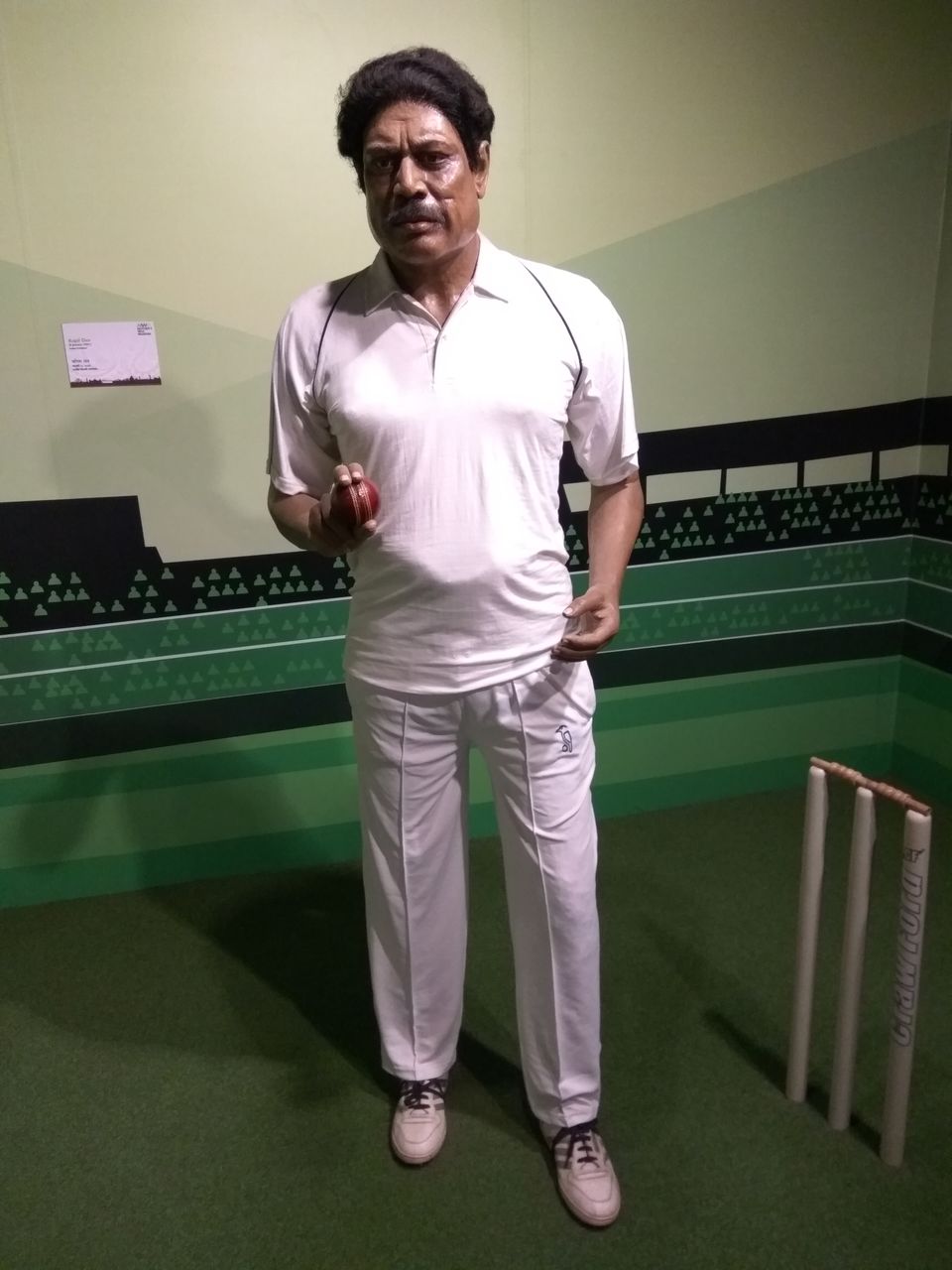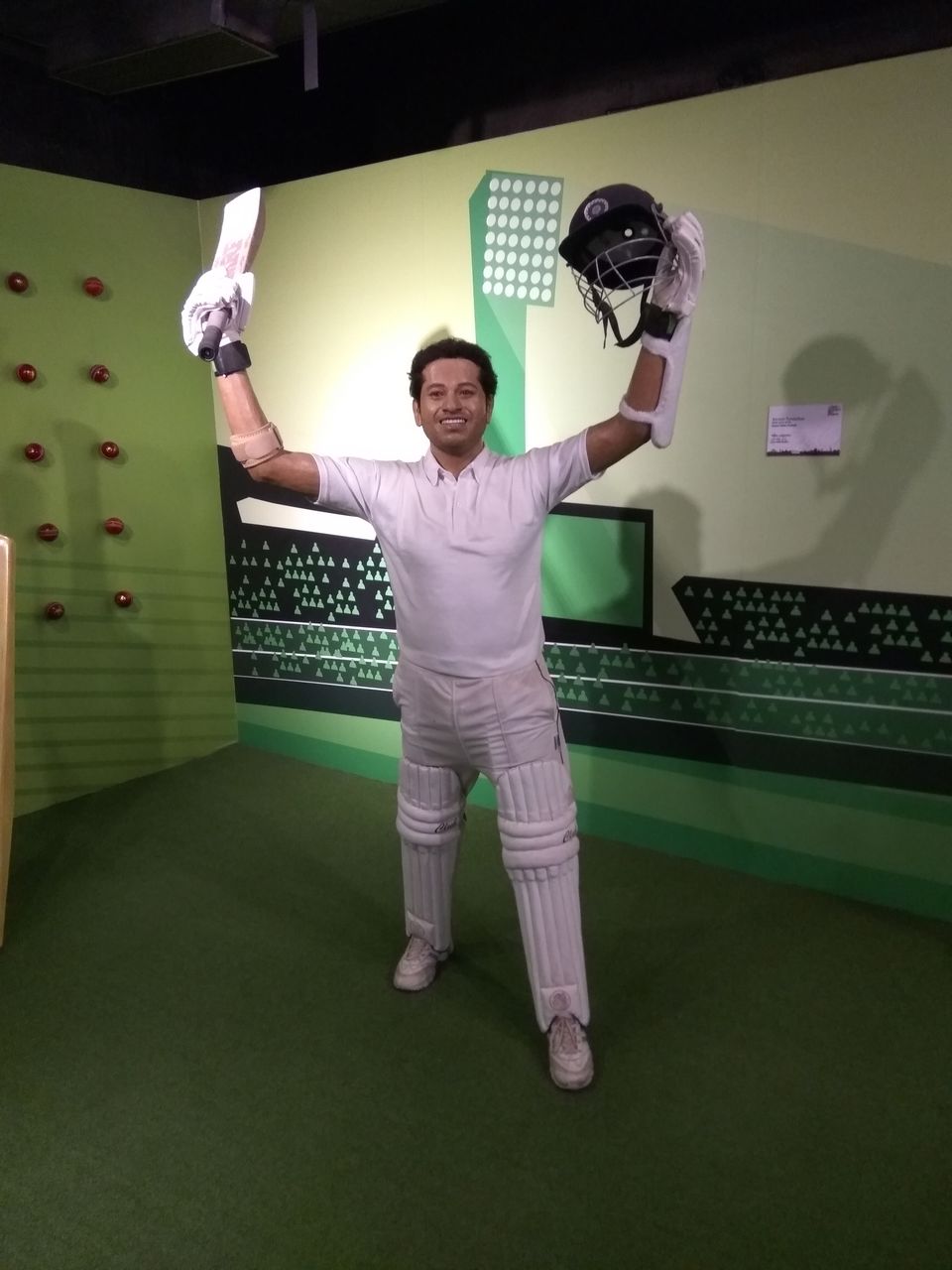 The museum has many television screens where different videos are played. One can even browse through the books which are kept for reading.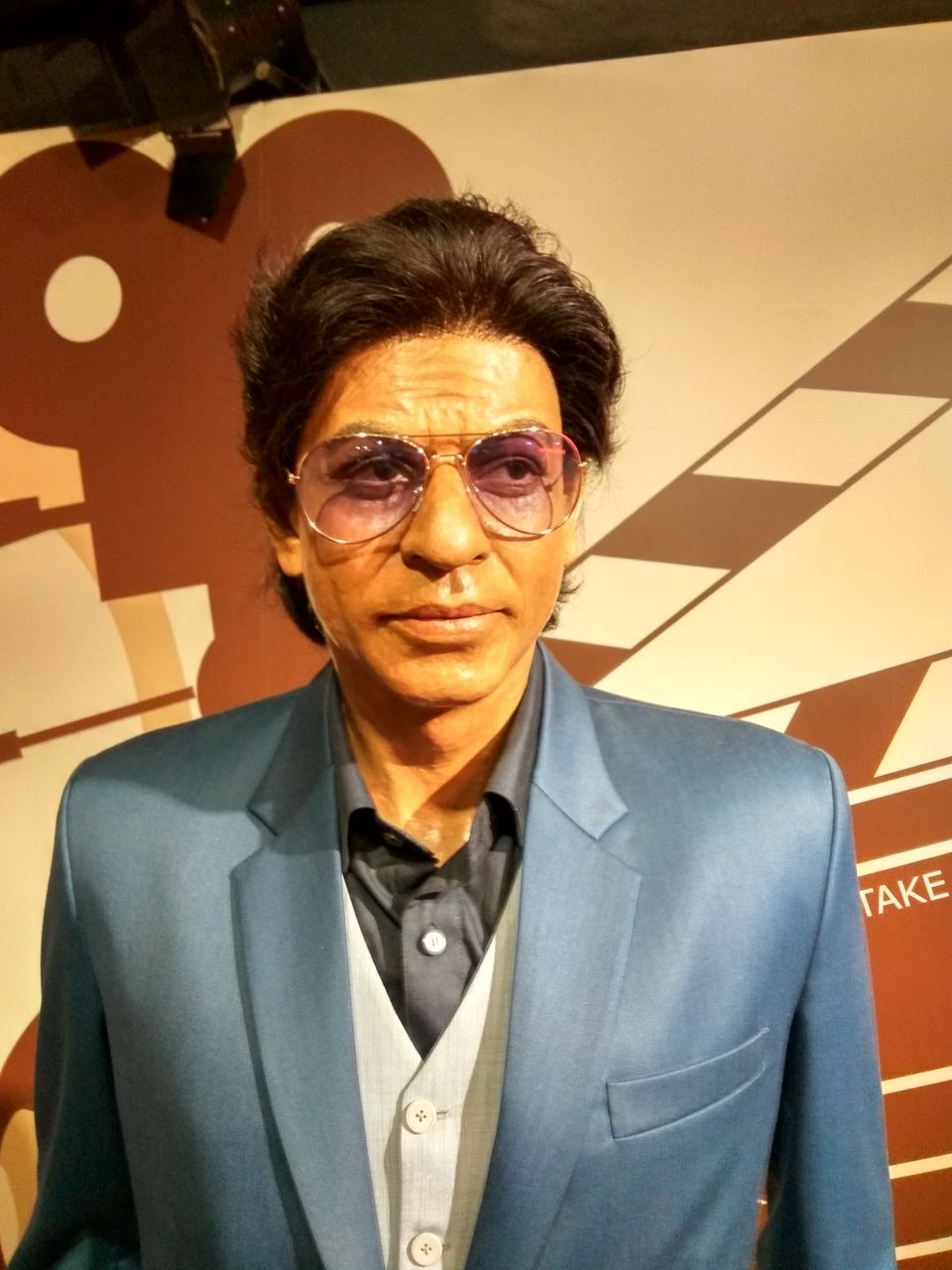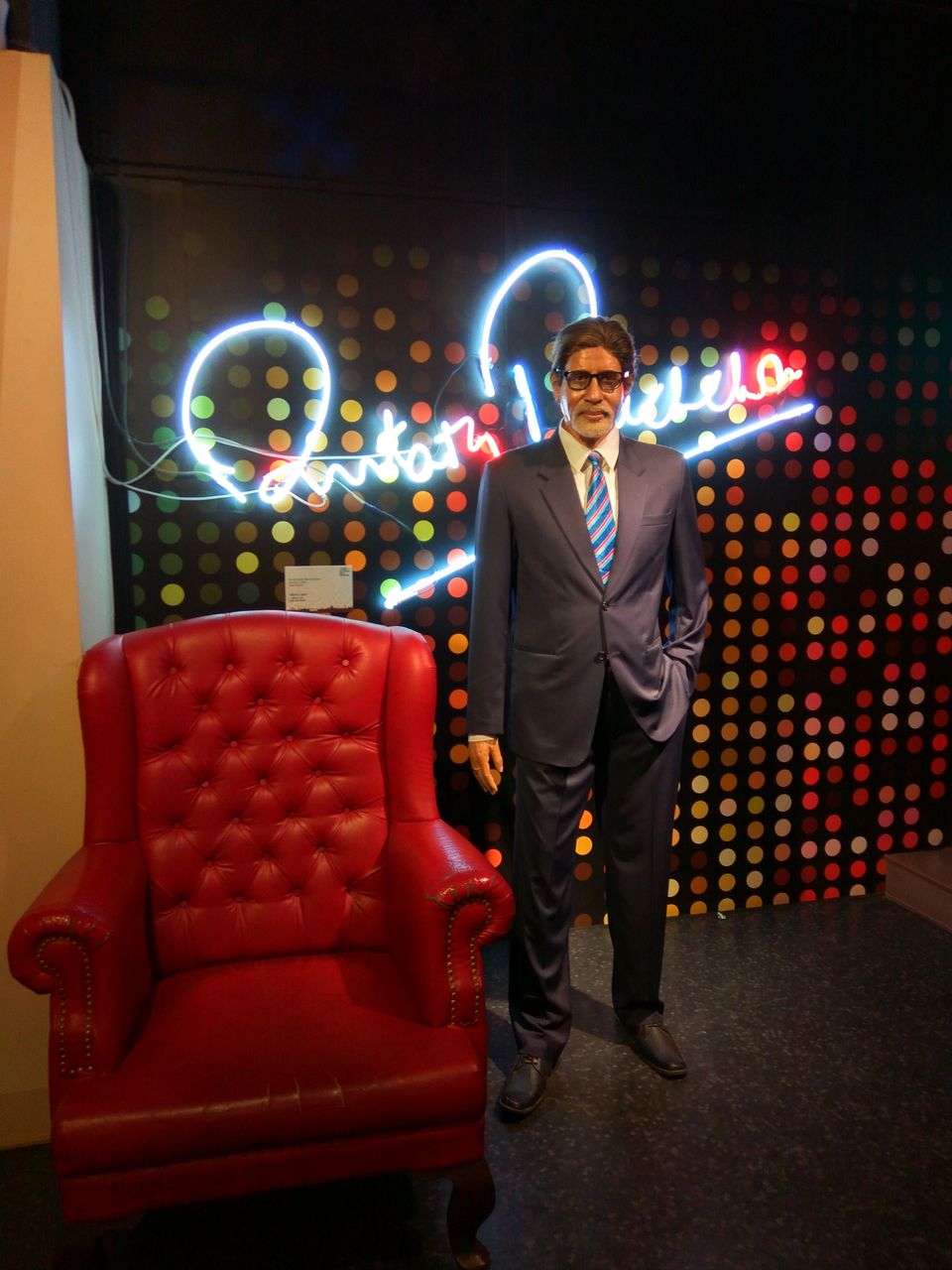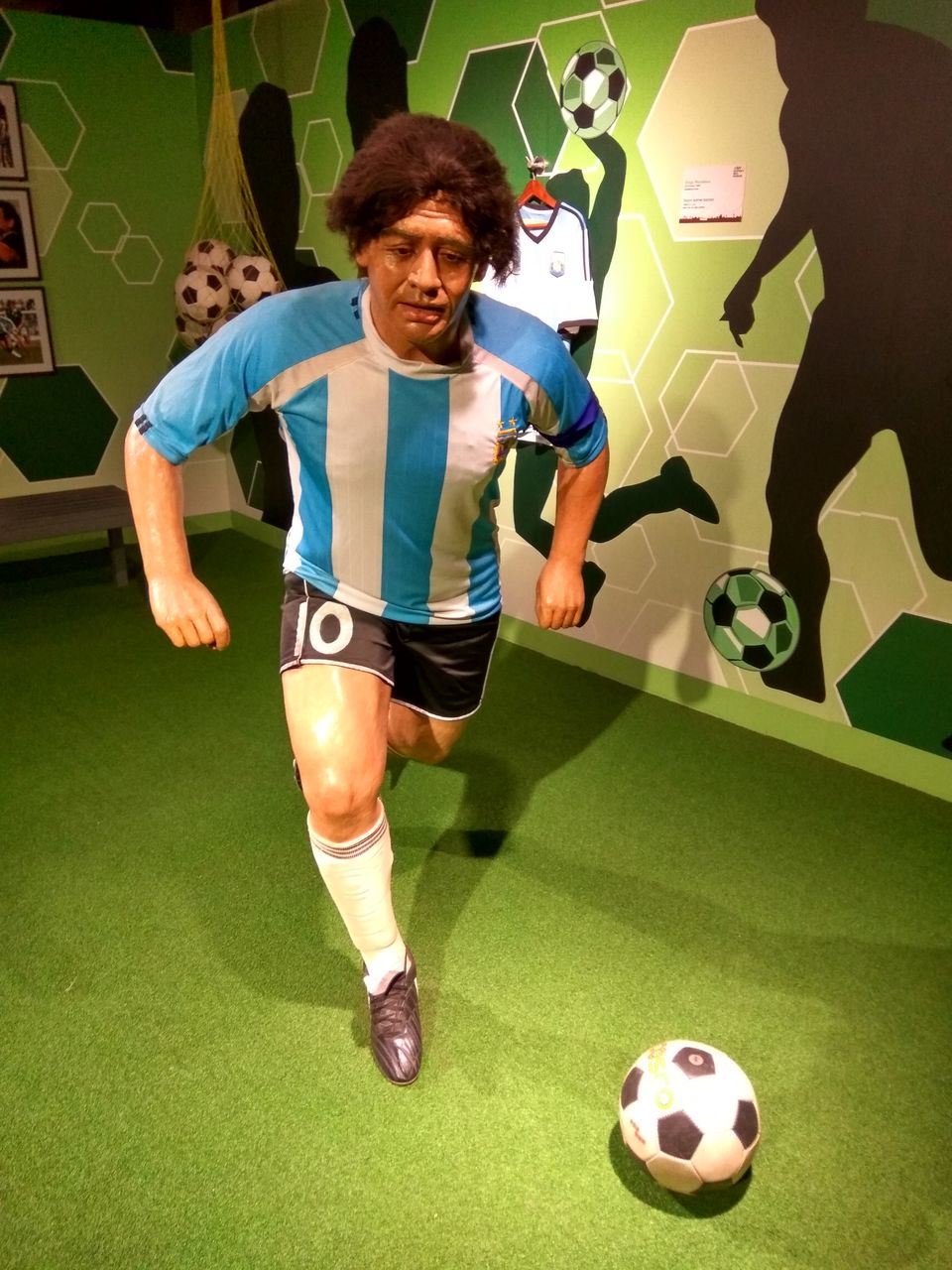 Some of the sculptures are really life-like.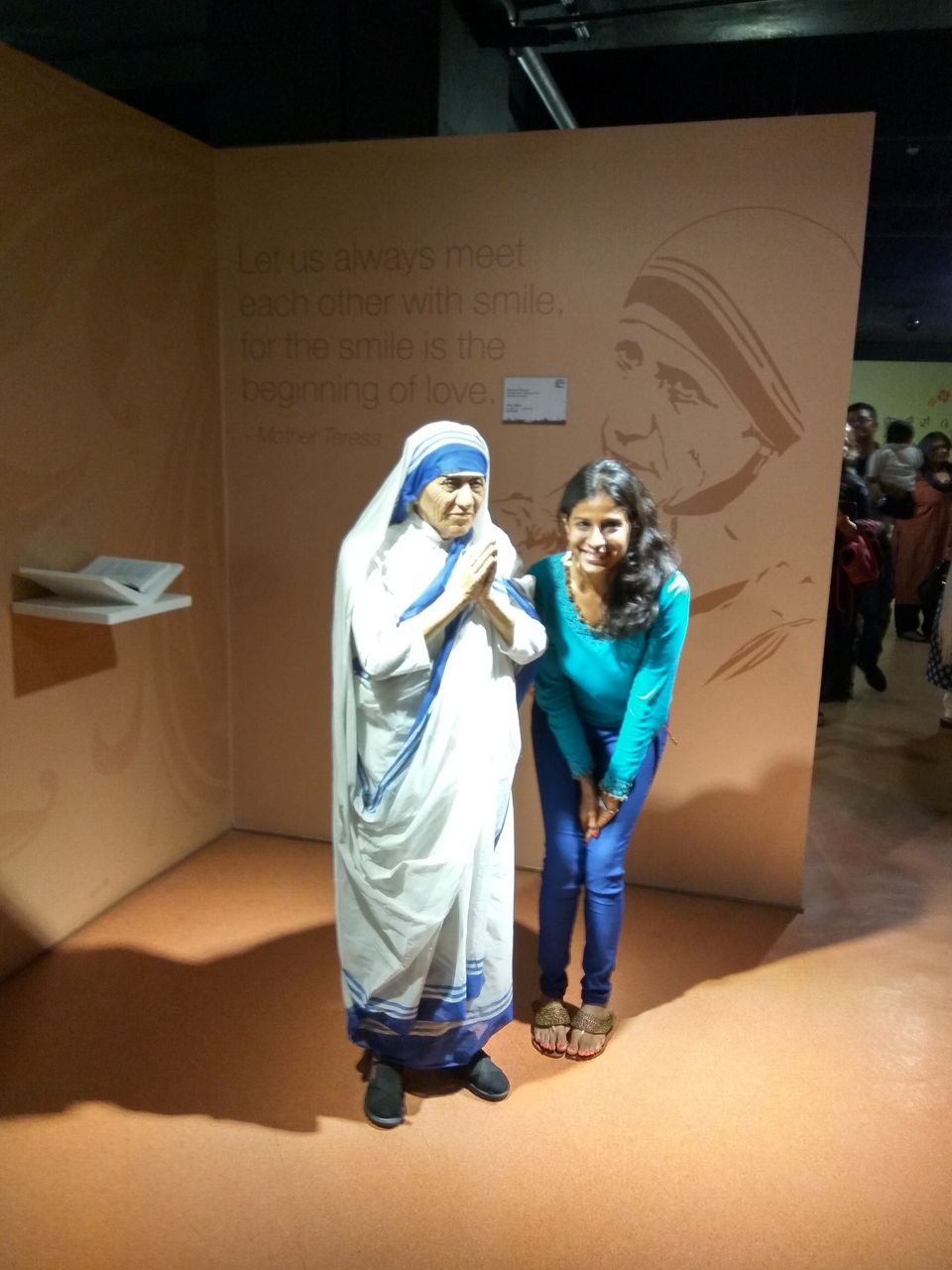 Clicking pictures, reading a bit about the personalities did make my 2 hours memorable and enjoyable.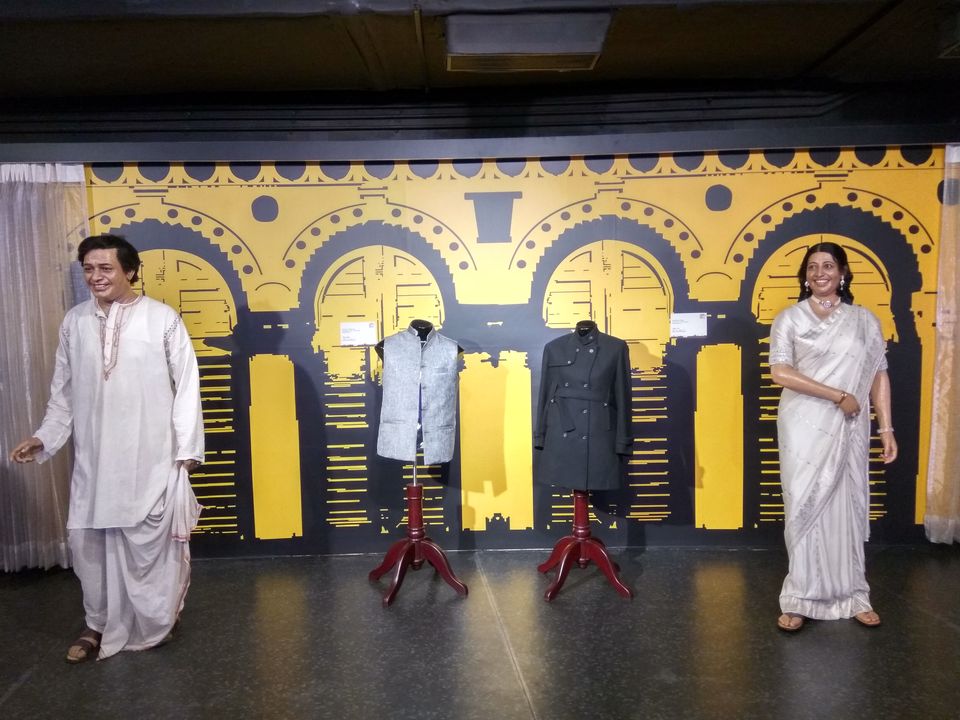 I went to the cafe to have tea and a samosa.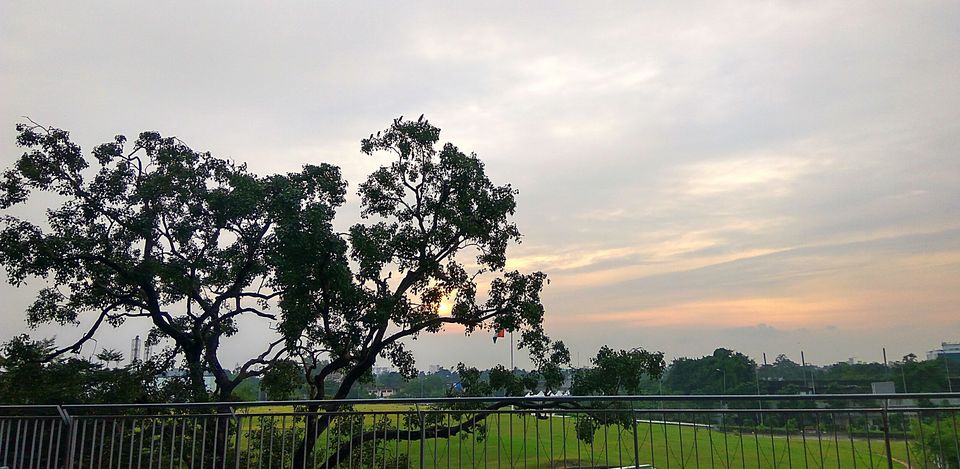 When I came out and headed for the airport, the sunset looked amazing.
I realised that the day in transit had slowly become mishti.