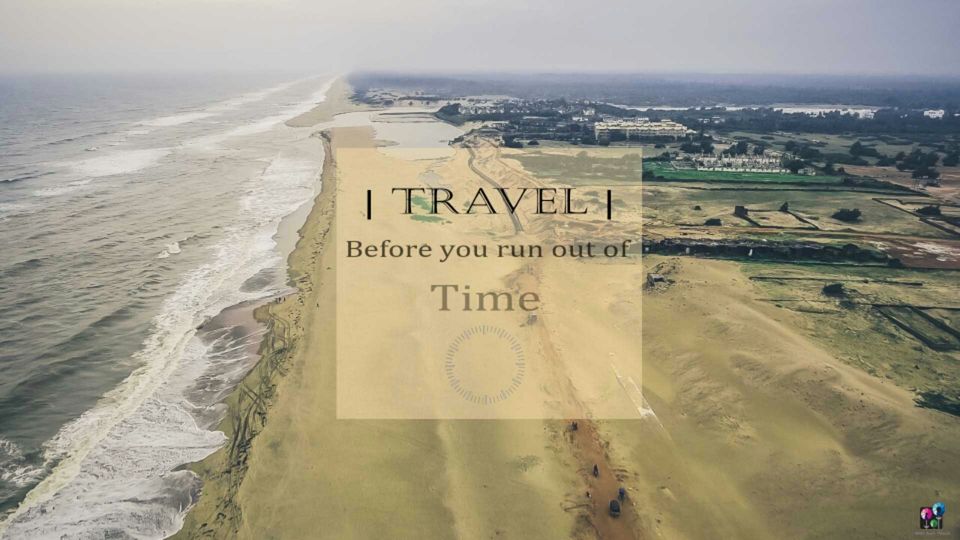 #TripotoShoots
Presenting our travel documentary video
---------------------------------------------------------------------------
|Travel| - Before you run out of Time
People always want to go on roadtrips but end up stuck in their office cabin. Time will not wait for anyone. Just getup and get lost in nature.
Like | Share | Comment if you liked our effort to motivate people to Travel.
Travel Details
It was a 1500 Kms (to and fro) ride on bullet (ThunderBird 350). We started from Raipur, Chhattisgarh and our destination was Puri. On Aug 12, 2016 around 5.00 AM we left Raipur. With small breaks around 10.00 PM we reached Puri, Odisha. We were there for 2 Nights. We captured the happenings and aerial view of Puri which I guess no one ever seen. We were on beach for most of the time so that we should not miss any moment.
Please share your views with us and let us know that while watching, at any point of time, whether it motivates you to travel or not.
Technical Details
For shooting this we used
1. Go Pro Hero 4
2. Canon 5d Mk iii with canon 70 - 200 f/2.8 IS
3. Canon 6D with canon 24 - 70 f/2.8 IS
4. DJI Phantom 4
5. I Phone 6s