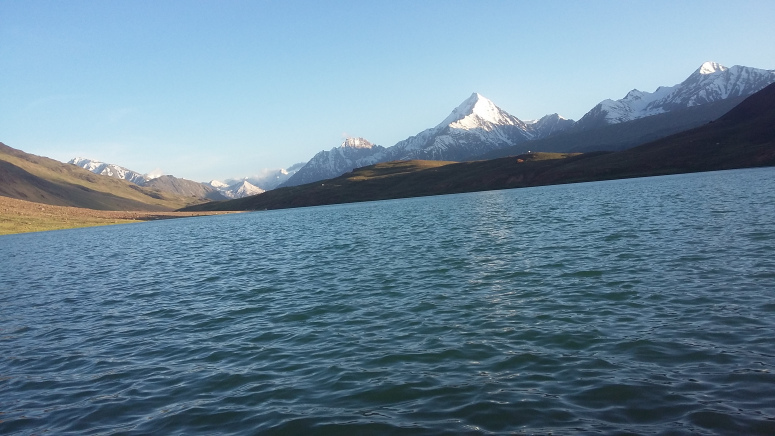 Location: Spiti Valley, Himachal Pradesh, India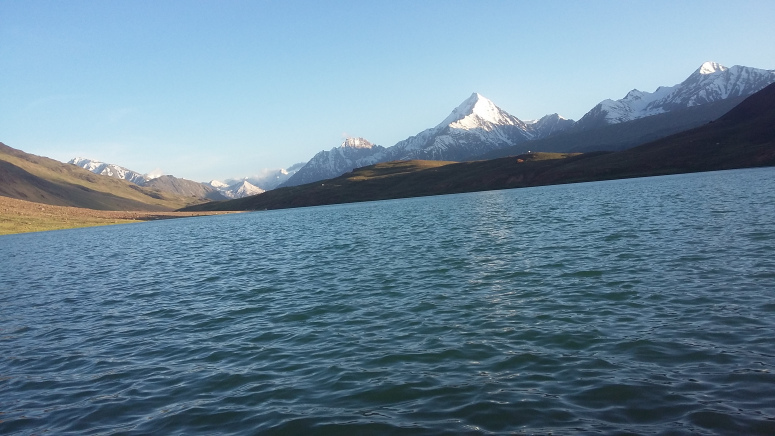 A perfect view - green, blue & white all in one
Altitude: 4,300 metres (14,100 ft)
Access: Only by road, and completely dependent on weather and route conditions. Drive up from Manali - Rohtang Pass - Gramphoo - Losar - Batal. If your time of arrival at Batal ( from which Chandertal is almost an hour's drive [don't be fooled by the 14 km distance] and a further half-hour walk away beyond a few smaller lakes) is in the evening, go to Kaza, a full-fledged town, and drive back down to Batal the next morning to take the turn up towards Chandertal.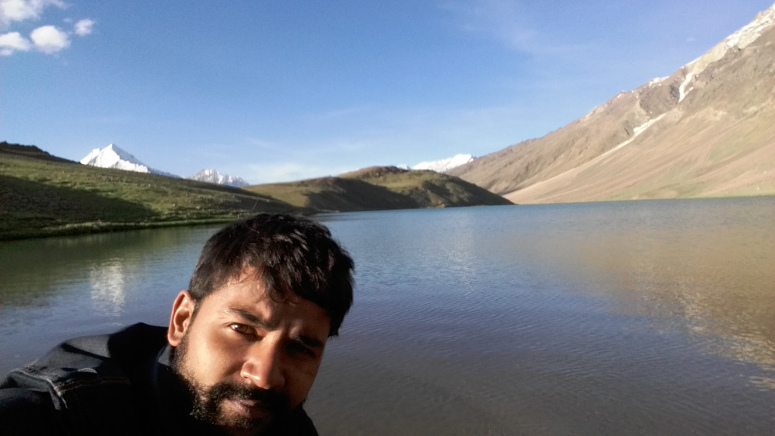 Alternatively, drive about 400 km towards Kaza from Shimla and continue on to Batal.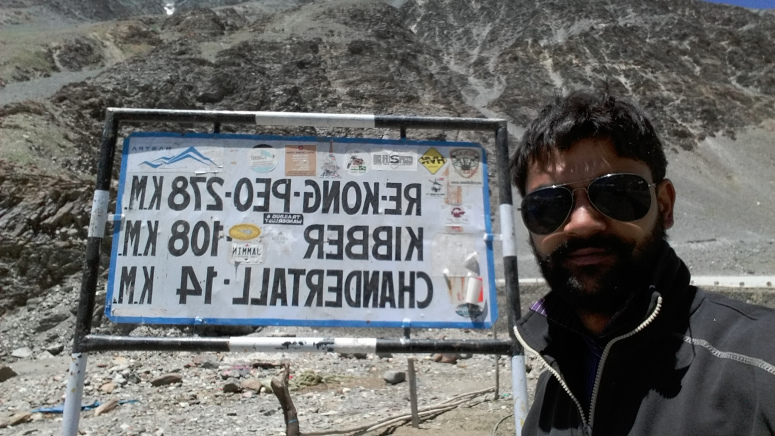 Accommodation: Pre-booking is recommended; contact us at opendurbar@gmail.com for getting in touch with Manali-based camp owners for ensuring a comfortable yet mind-blowing experience. Read about ours here!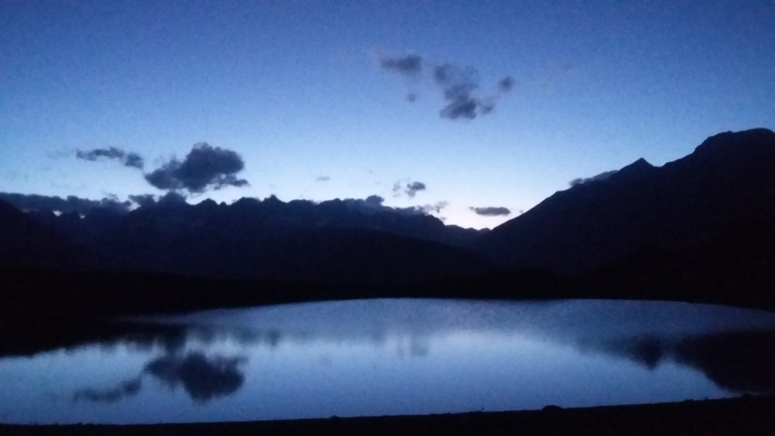 A mesmerizing evening descends 
The green banks of grass pale in comparison to the dark green water of the moon lake. After splashing around a bit, Pradeep, Nimesh, Nitin and I embarked on the circumambulation. It is an hour of utmost beauty, and the way is (or was, thankfully for us at the time) easy. Melting snow feeds the estuary-like beginning of the lake, and on the other side are the ubiquitous pyramids of flat stones piled atop each other. We added our own, with the setting behind snow capped peaks far down towards the west. It was only in January 2017 that I went higher: Bandipur in Nepal, near Pokhara and the Annapurna Dhaulagiri range. Come to think of it, that's my twitter banner pic these days! But I digress.
We climbed down in the twilight, and were warmly received by our host – I forgot his name, but I'm sure we will remember it when our group gets together and conversations lead hither. A great dinner later, we stayed to watch the Milky Way and the Big Dipper revolve into view. Pranay took great long exposure shots of the bright moonlit valley and sky.
It is inadvisable to attempt an overnight camp at Chandertal itself, unless you're an experienced outdoors person. Even then, take care whenever you find yourselves in the remote reaches of the Himalayas!
Next morning we returned, picked the couple's bullet (more like rolled it downhill) and reached Manali in the evening. Of course, the Amaze reached slightly earlier due to traffic on Rohtang pass. We retired to old Manali and regrettably returned to Delhi's heat the next day.