Trust your Journey
There's no better company than your own and there's no better companion than your bold heart.
(Read the above lines again)
For months, I heard this voice nudging me to travel alone. The thought did excite me but I kept telling myself; sure, in the right time.
My friend returned from Mahabalipuram (she travelled alone) and as she narrated her experience my desire to get there multiplied instantly. I am so very thankful and grateful to her for being my inspiration to trust my journey.
The practical me said; lets jot down why I should travel alone and why not to. The 'I should not' list went on and on and I realised I could keep telling myself it is not a good idea. Well, there goes the perfect story of most of our lives - "OVERTHINKING" - I define it as the art of creating problems that weren't even there.
So I pack my bags and tell myself. "Yo baby, feel the fear and do it anyway".
My goal for this trip:
All our lives are based on choices and all our choices are based on two things:
LOVE or FEAR
My goal was to consciously, subconsciously and unconsciously only and only to choose love. I decided to ensure I align myself lovingly with 'all that is' and always see the God light in everyone I encounter.
I AM REALISTIC AND I EXPECT MIRACLES
Day 1:
I did not read or acquaint myself with the place because I wanted to experience everything first hand. The only thing I knew was Mahabalipuram is in between Chennai and Pondicherry. LOL
Magic moment 1 - I reach Chennai central and the weather is pleasant and cloudy. I was in Pondicherry with a few friends the week before and the heat drained most of our energy. Within an hour it pours down heavily and I grin thinking, it's supposed to be summer isn't it. This I believe is like the perfect start for my adventure.
Magic moment 2 - There is no direct bus to Mahabalipuram and in order to get there I need to take 3 buses and one rickshaw. My mind said get a taxi dude. I settled for the bus. I meet Mr. Narayan a well educated man who happened to travel by chance today because his vehicle broke down. He was thrilled to know I was from Hyderabad and began communicating in Hindi. I just thought he was showing off. LOL. But then this kind gentleman wrote down his number and asked me to contact him if I need any help. I was confident I would not need that but still I appreciated his gesture.
Magic Moment 3 - I reach the place my friend suggested and I check in this marvellous place surrounded by nature. My room was only few metres away from the ocean bay and I could literally hear the waves from my room. I recall that this was the least I have ever spend for a room in my lifetime and believe me it was the best in every aspect.
I go directly to the beach and I sit there for almost 2 hours just watching the waves. This beach was empty like in literal sense not a single person in sight for miles and miles. It is the first time in my life I ever witness such a peaceful beach. My mind pokes in; Are you serious get outta there it is so isolated.
I took a deep breath and stated I trust that God has my back. I repeated the mantra "Only all good things come to me and only all good things come from me".
Fear, to a great extent, is born of a story we tell ourselves. And so I chose to tell myself a different story from the one women are told. Cheryl strayed, Wild.
Magic Moment 4 - I get ready and keep walking, I know it's a small town so I would eventually get somewhere. It was 1 pm and I discover a coffee day. My smile just broadens as I enter that place. Coffee day is one of my favourite places, back at home there is a CCD just 3 minutes away. I generally sit for hours sipping coffee and reading. I did the same that day and felt so accomplished, so complete and so whole. Oh yes not forgetting grateful, so very grateful.
The greatest thing in the world is to know how to belong to oneself. Michel de Montaigne
Magic moment 5 - I get to the counter and I ask the guy to suggest places to visit close by. I am excited because he mentions a museum, a lighthouse and stone carved temples. The guy at the counter Kumaresh asks me to wait for a minute. He gets back on a bike and tells me I would drop you there. I freaked out and my mind again don't even think about it. I remind myself the goal for this trip and I look for the god light in this guy and I trust that God has my back again.
Kumaresh drops me at the lighthouse in 7 mins, its 2.00 pm and all the places he mentioned were pretty close from the light house. He gives me his number and asks me to call him once I am done. He also adds: Do not talk to strangers. LOL. I laughed in my head and said thank you.
I had a great time looking around exploring the area, I was done by 5 and kumaresh meets me at the lighthouse again and drop me back at coffee day. He insists on dropping me to my room but I wanted t walk, I offered him money but then he refused.
Nobody appears on our path by accident there are no accidents. They are there for a specific reason and Kumaresh was there to teach me that love is greater than fear. The biggest illusion is that we are separate from one another. But in reality we are not separate whatsoever.
I walk back enjoying the pleasant weather and go straight to the beach. I watch the sunset and stare into the sky growing darker and darker. I meditate have my dinner and am set to rest my bones. It's 9pm, I am all alone unable to sleep. My room was at the very end and there was only one family that stayed at this place almost half a kilometre away. Of course I freaked out again. All I could hear was insects and the waves.
I had no choice but to feel all the fear so that I could release it forever. I watched a few videos and slept peacefully like a baby.
The best thing you can possibly do with your life is to tackle the motherfucking shit out of it. Cheryl Strayed, Wild.
Day 2:
It was a short trip 1 night and 2 days. I check out and head back to Chennai, I had 4 hours to explore the city. I decided I would visit the Vivekananda cultural centre and St Thomas church. As I walked towards the church I read SPA, I instantly changed course and the next minute I know I am up for a lovely Balinese massage.
A few years back if anyone suggested me to get a massage or to just pamper myself I would be like dude are u kidding me such a waste of money so many better things to do. Blah and blah and blah. A lot of our compressed emotions gets stuffed into our body causing pains and aches. The next time you have any ache or pain think harder there is something more to it.
As kids we express everything we feel be it a good or a bad feeling but as we grow we are taught to man up and suppress our emotions. These suppressed emotion settle in our body as aches and pains. It is healthy to get angry, it is healthy to feel ashamed, it is healthy to be embarrassed and it is extremely important to love yourself even with all the guilt and shame and pain. Exercise is another great way to let out all the stuffed emotion. So this justifies that I needed the massage the most. LOL
.
I was close to St Thomas Mount so I halted for a quick visit to this beautiful church that has the relic of St. Thomas. A relic is a part of a deceased holy person's body or belongings kept as an object of reverence. Although I wanted to stay longer and learn about the history of the church I had a train to board.
I return with a deeper sense of myself completely in tune with my emotions and a greater love for all that is. I need to enjoy my company because if I don't how would I expect anyone else to enjoy my company?
YOU ARE NEVER ALONE. LOVE IS ALL AROUND YOU.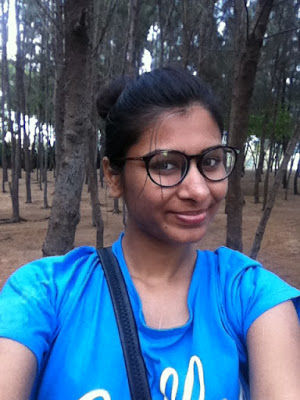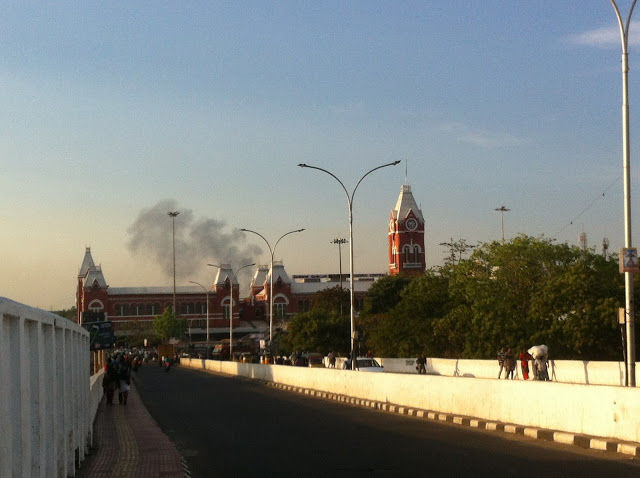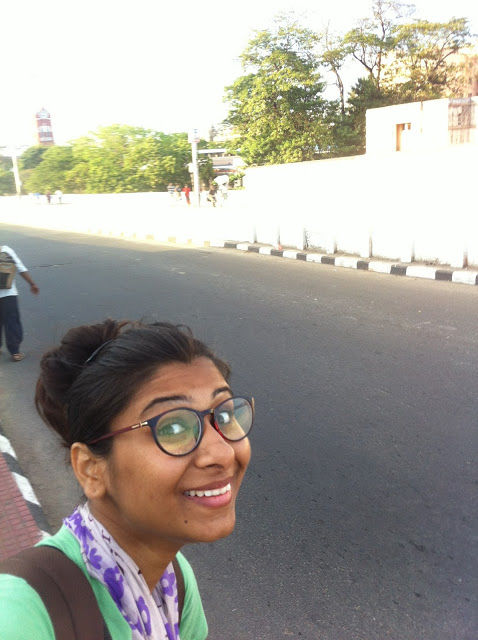 Love,
Tash