2013 has filled in me; deep roots and a constant longing to explore and engulf myself with nature and all it has to offer. I have made a commitment to myself to ensure I travel at least twice in a year to somewhere new, somewhere I haven't been, somewhere I can just be so attached yet so detached.
' A place where I would feel most welcomed - by the mountains and the seas and the skies and the air and the steams'.
My trip to Manali is like a dream come true, it is like a check mark on my bucket list.
We reached early and it was quite normal, a bit chill but manageable. The cold did not kick in instantly but when we sat at the hotel I realised I cannot feel my toes. Hardly another hour or so and it starts snowing. My eyes doubled and almost popped out, I was so awed that I was like SNOW! I jumped out to the balcony reaching out to touch the snow and kept staring widely at God's creation.
Everywhere I looked I was like, WOW this can be a great post card and then I look away and then I say WOW this is better. Now sitting to recall I would say my memory would be short to capture all the beauty that I saw. The best part about this trip was I realised I preferred mountains than beaches. I always had this assumption that there is nothing more beautiful than sitting on the shore watching the sun set. But then I don't think there is anything better than watching those huge mysterious mountains totally unknown filled with ambiguity. I feel connected to them.
Day 1:
This was all about snow. The hilarious part was the cold was really biting and I just did not want to move. Everyone were totally covered near the heater getting warmth and then I was like I am strong and I start exercising. Hahahaha. It was so hilarious.
Later I realised nothing would help but some warmth.
We did not waste any time, left the hotel out to the snow point dressed totally hideous with those gum boots and heavy costumes all set for skiing. It was magical - snow capped mountains, a stream of water flowing that is literally ice cold. It was just like magic. We get back home almost frozen cause the temperature dropped even more.
We reach the hotel, sitting on the bed was like sitting on a huge block of ice, the water at room temperature seemed like someone had just taken it out from the freezer. Everything I touched was ice cold. I am not too much of a drinker; actually not a drinker at all but then I cried get me drinks immediately -- asap I cannot take the cold any more. I had this psychological feeling that the cold would die with some liquor. I had quarter of a brandy and it did not help at all. I then tucked in bed totally frozen shivering with the most number of clothes on trying to sleep. I end my night with a sincere prayer to God asking for some sunshine.
Day 2:
The next morning I wake up and God did hear my prayer... loads of sunlight and beautiful weather. I thanked God for I was now ready to take on Manali. Day 2 was all about looking around getting familiar with the place, site seeing and indulging in some of manali specialities.
We visited this beautiful water fall and it looked so alive. The only word I could relate it to because it was indeed so very alive. I was quiet all through meditating and absorbing all that God has created. It is a beautiful world with so much of beauty for all of us to reap and benefit but here we are just struggling at our hopeless lives amidst all the noise and chaos. The funny part is we will always call this chaos HOME.
The very same day we went river crossing, it was a really sweet experience getting all harnessed and crossing the stream below. It wasn't a great deal of adventure but then it was beautiful to just be a part of anything in this beautiful land.
Day 3:
We moved above manali and halted at Bhagsu nag. We rented a car and stopped at regular intervals to get a few click of some of the most enthralled locations. I loved the woods because they seemed so scary yet so welcoming. I felt as though it is like lost land and anyone who went in would sure find themselves. :p The valleys, the mountains just the roads were all so blissful. I felt like I was in a trance all through because everywhere I looked I found a masterpiece.
On our way we stopped to experience river rafting. We had an experienced guide towing our boat. The strange part was, the weather is sunny and warm but as water splashed on us we quivered because it was ice cold. The sceneries around made it even more magical, it was a dream.
Day 4:
Cold wasn't a concern at all because Bhagsu nag was warmer and I was so glad that I do not have to battle with the cold any more.
This day was dedicated to trekking. It was an hour and half trek to the bottom of a mountain to witness a beautiful waterfall that hid underneath. I felt like a pro as I climbed down, it was the best so far for me. I honestly felt I was born to trek. LOL. We reached and again I have no words any more because it is heavenly. This moment I will never forget. I see the sunset and I see the river stream and then I look up to see this huge mountain surrounding me at all sides. The water from that stream tasted better than honey, there was a sense of purity in its taste, for there cannot be any water that tasted better or sweeter. The air itself had a pleasant aroma, it was so calm so gentle and so divine. This is when I felt closest to God and his creation, it was so serene and if I would guess what heaven looks like it would be exactly this.
But then this trek had a lot for me to learn and I will be ever grateful. We were getting back and it was the same route we had taken to climb down. The coming down was a cake walk but the getting back was a major concern. It was completely uneven, dangerous with all smaller rocks without much grip... a small slip and you would be down embraced by the valley with 0% survival chances.
But still that didn't scare me, there was another huge worry right at hand. I started off very well until half way where I realised I lack the immunity to finish it with the same enthusiasm and excitement. My lifestyle had really taken a toll on my health making me panic and feel totally strained of energy. My heart beat raised so fast and this was the fastest I could ever recall. I rested trying to get my heart beat normal and that was it, I took few steps and again needed to rest instantly. I sat looking around out of breath wondering is this all. This beautiful moment and I am struggling for breath. I did finish the trek but with a lot of pain and fear thinking and re thinking of all my choices.
It was an encounter that would stay with me forever reminding me of the need to make most of my life and be cautious of my choices and habits. I am thankful because this would help me shape my days to come.
Day 5:
This day was another trek to the snow capped mountains, I passed as much as I did not want to but then I wanted to be realistic of the fact that I need to better my lifestyle, my eating habits and be prepared for the next experience. So my friend and me stayed back and we decided to explore the market and visit the Dalai lama mandhir. I had the world best coffee in the market.
The dalai lama mandhir was again like a dream. I did learn so much of history behind those walls and all I could see and hear is their war against the Chinese. There were slogans boycott Chinese goods and portrayed pictures of people who sacrificed their lives. I felt as though I was in the middle of a virtual war. It was Buddhism alive in those very streets. I felt that I was all of a sudden in Tibet.
We interacted with the monks and looked around everything in such a strange manner. This was so different, their rituals, the way they worship, the clothes they wear, the food they eat. They are extremely superstitious people and each act is justified with some sort of superstition. The roads there are so narrow that it can allow just one vehicle at a go. If there is a jam you can be stuck for minimum an hour. So we walked back to our hotel looking around as it is our last night. The roads are so uneven so not straight and it would take double the energy to walk that distance because of the hills and slopes.
Pondering that night I felt a sense of satisfaction and happiness. Life is indeed so beautiful and so enchanting. This is what I call luxury, being amidst nature and feeling so connected. Our lives are mere masks of sophistication which in true sense is bland, true living is that amongst the trees and the valleys and the mountains and the streams.
Lastly, the dogs there are a treat to our eyes. So healthy so huge and mind you they are just street dogs. These beautiful animals sometimes looked like wolves lol... So huge and so well fed. Probably just because of the weather conditions and the food there. You get the best vegetables and fruits of what I seen there.
Sooner or later.... someday I would own a dog making another strike on my bucket list. For I have been dreaming of this since donkey's years because their emotions are the purest and most honest.
This trip has made me understand that we have some of the 'bestest' amidst us right here in India to cherish and just feel proud of.
"We need to find God, and he cannot be found in noise and restlessness. God is the friend of silence. See how nature – trees, flowers, grass – grows in silence; see the stars, the moon and the sun, how they move in silence… We need silence to be able to touch souls. Mother Teresa"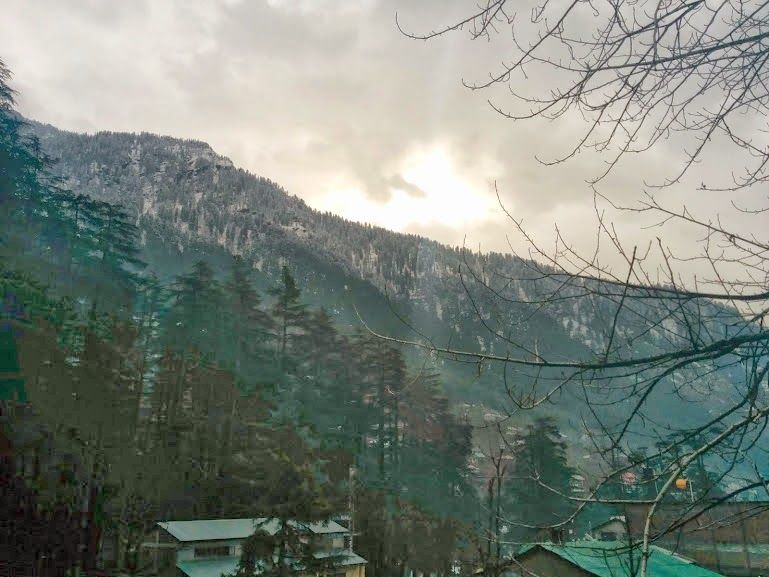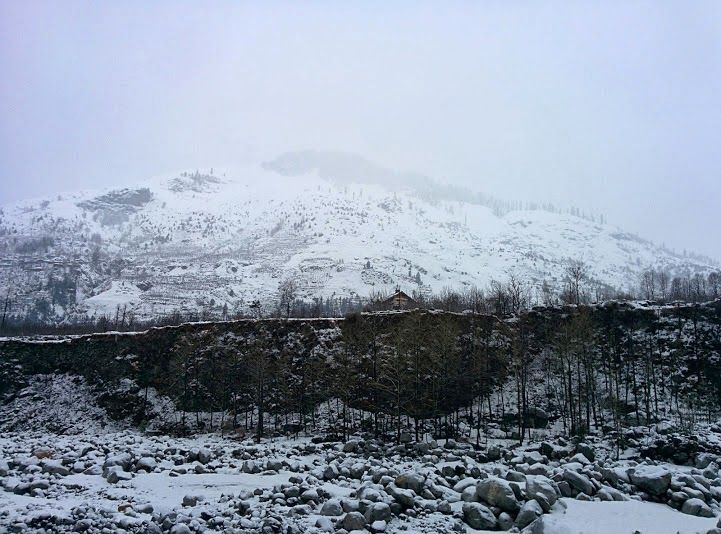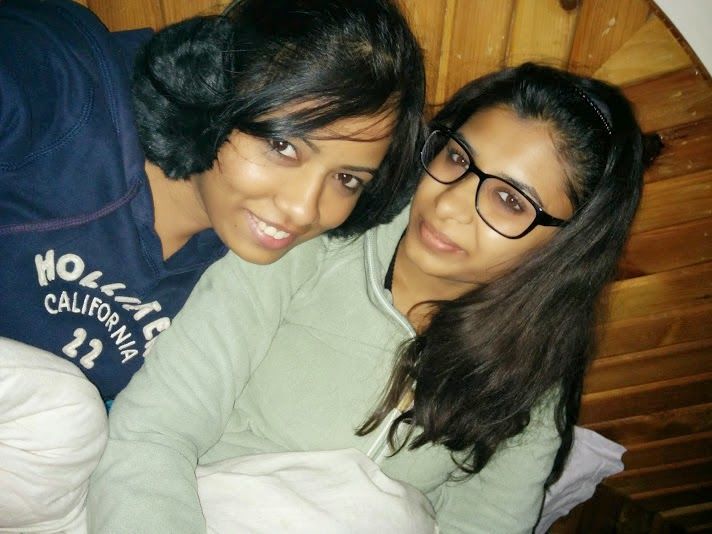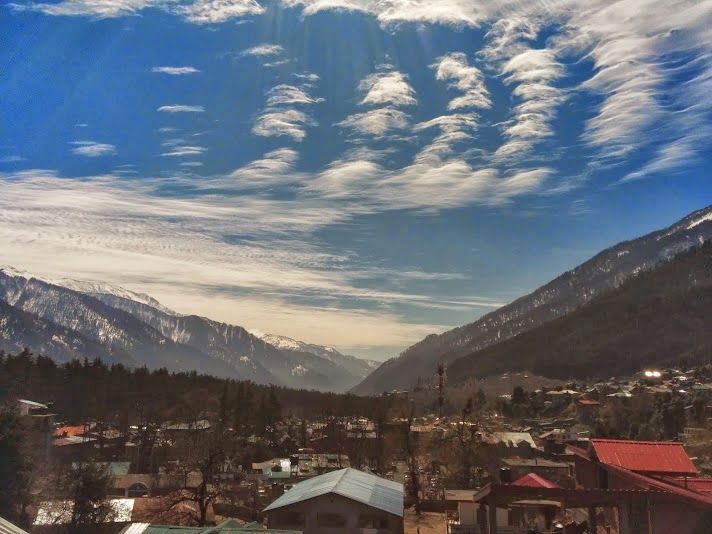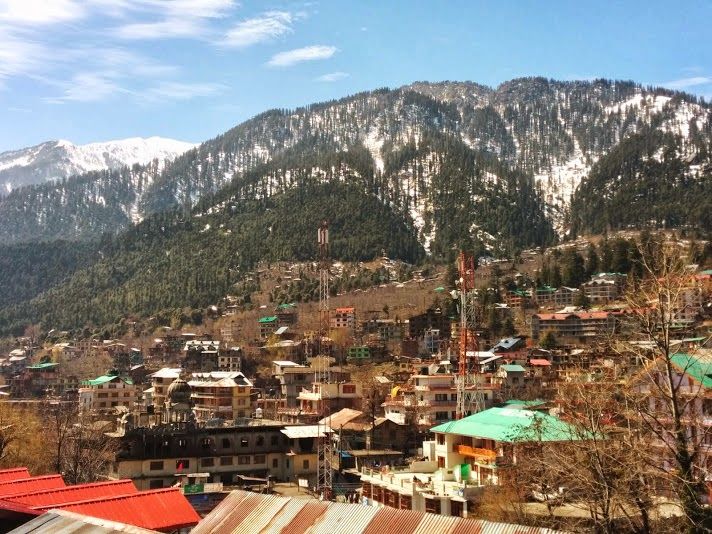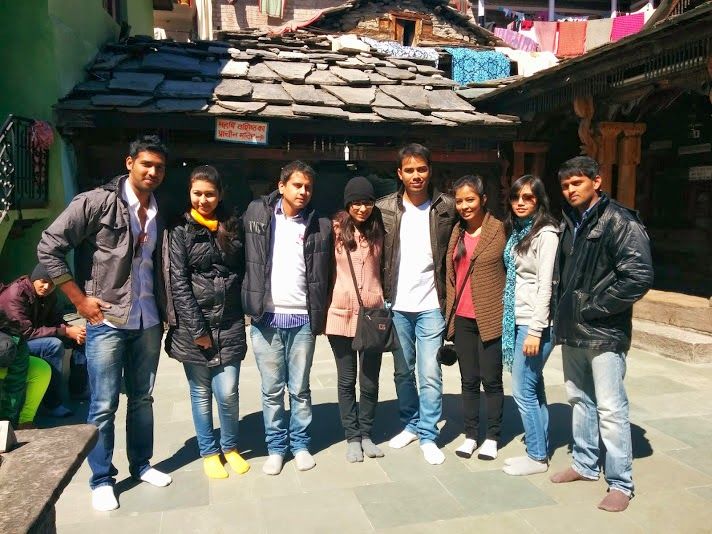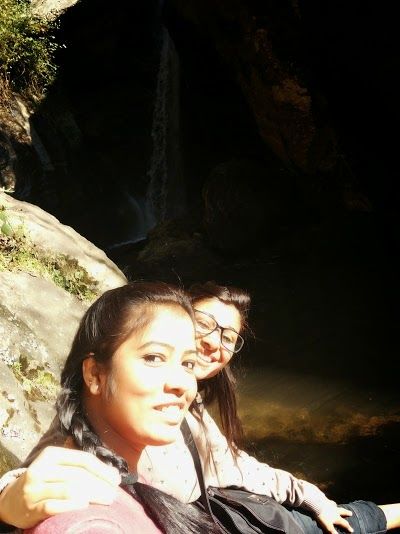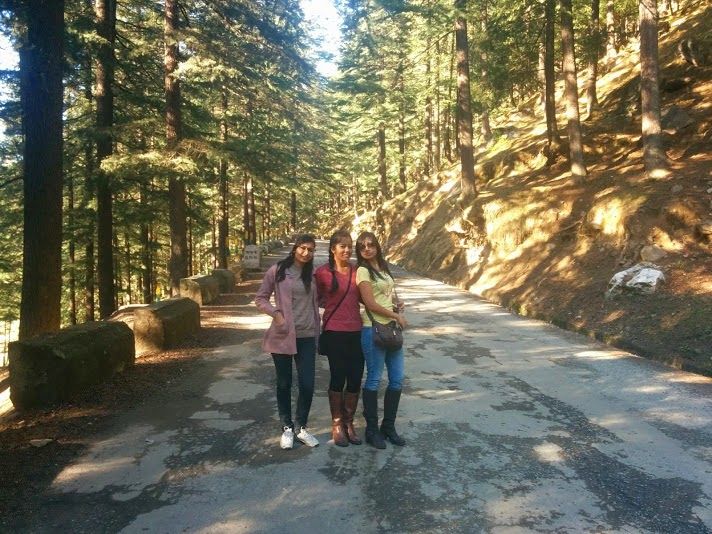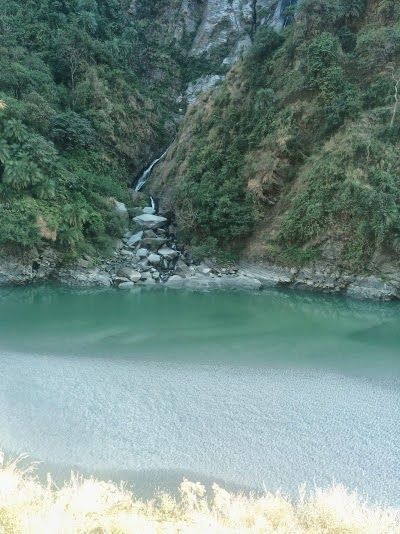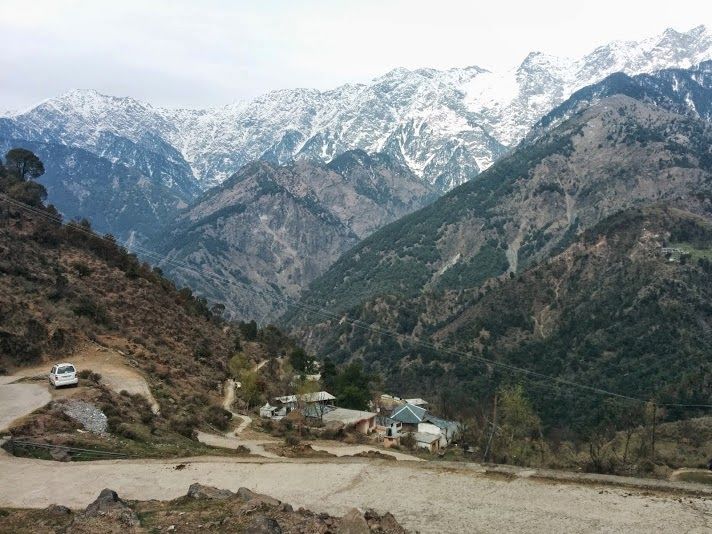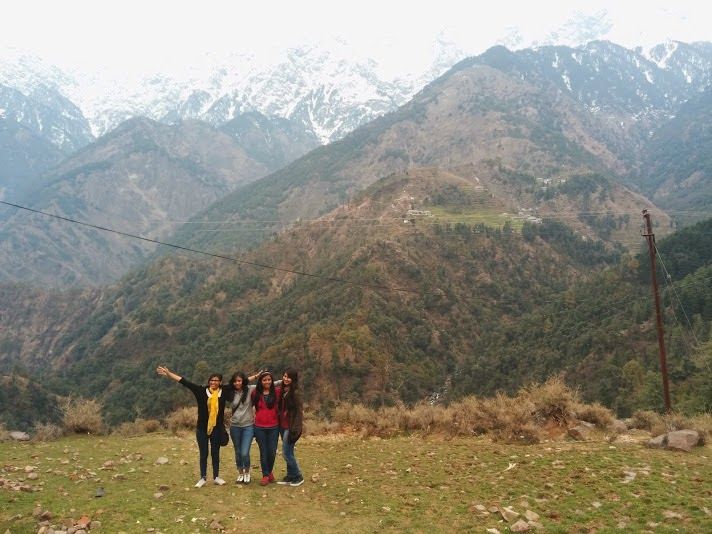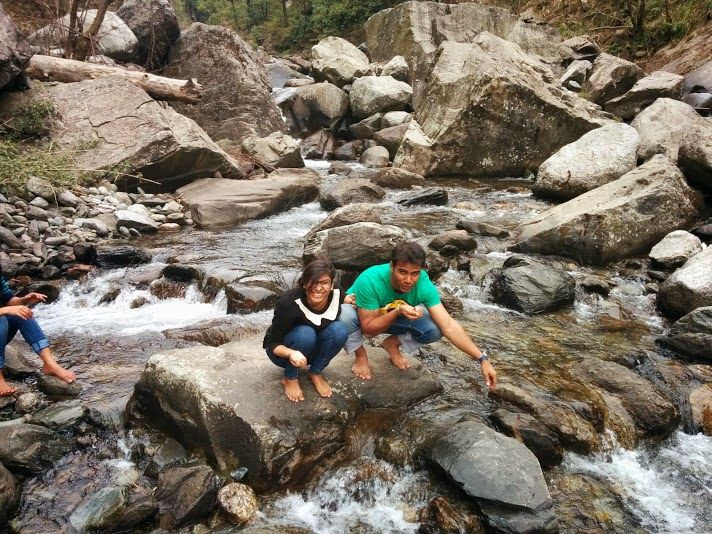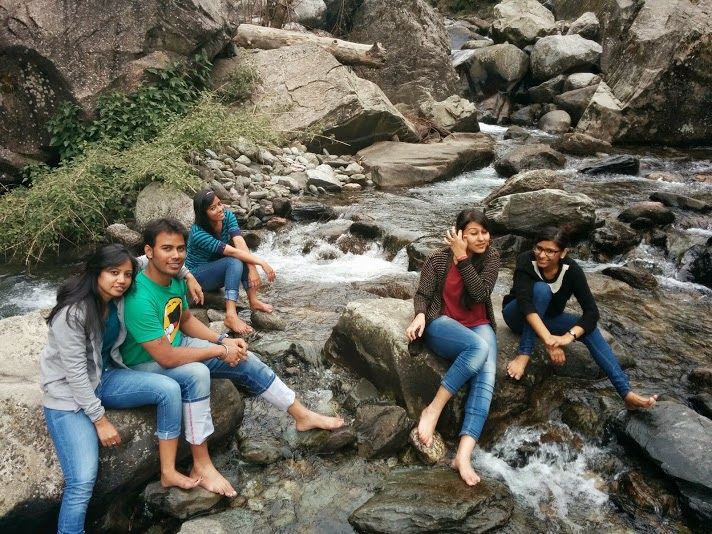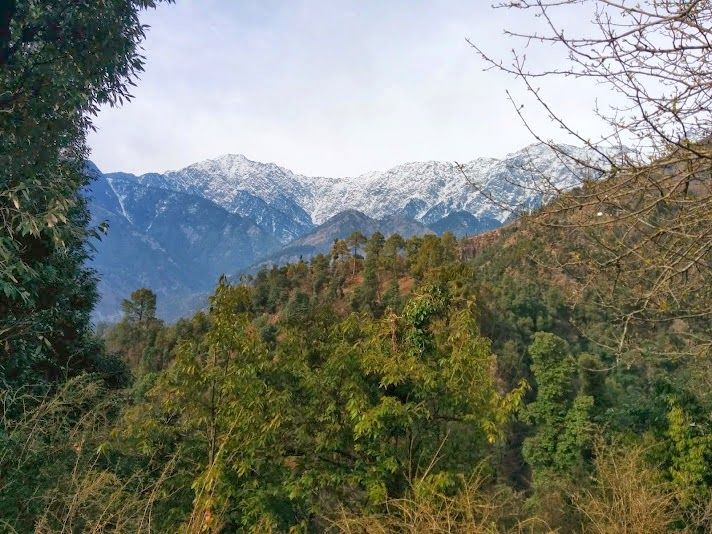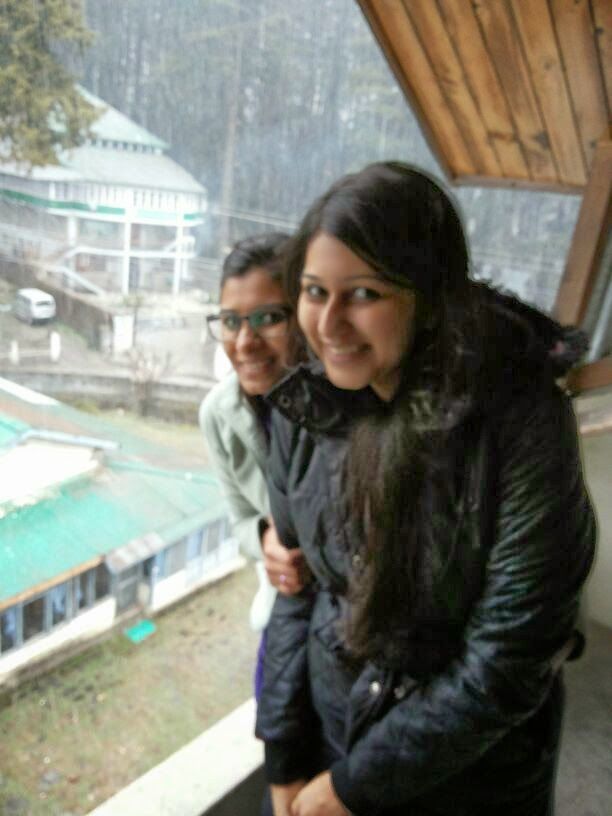 Love,
Tash