The concept of solo or single female traveler is new to India women, not to the foreign tourists who come from the foreign land to explore the incredible India. With the growing culture of traveling and promotion of tourism by the government of India, there is an increase in the ratio of solo women who like to travel in India with no groups. Disapproving the prevalence of solo girl travel taboos, young girls and women from India and rest of the world are very much capable of traveling alone. They are independent, modern, and fun-loving, and like to explore the world around them without being tagged with someone. Like foreign solo female travelers, it is quite safe for an Indian woman to travel in any part of India, but she needs some special preparation and practices. Solo trips can give women a reason to experience the beauty, variety, and multiplicity the India.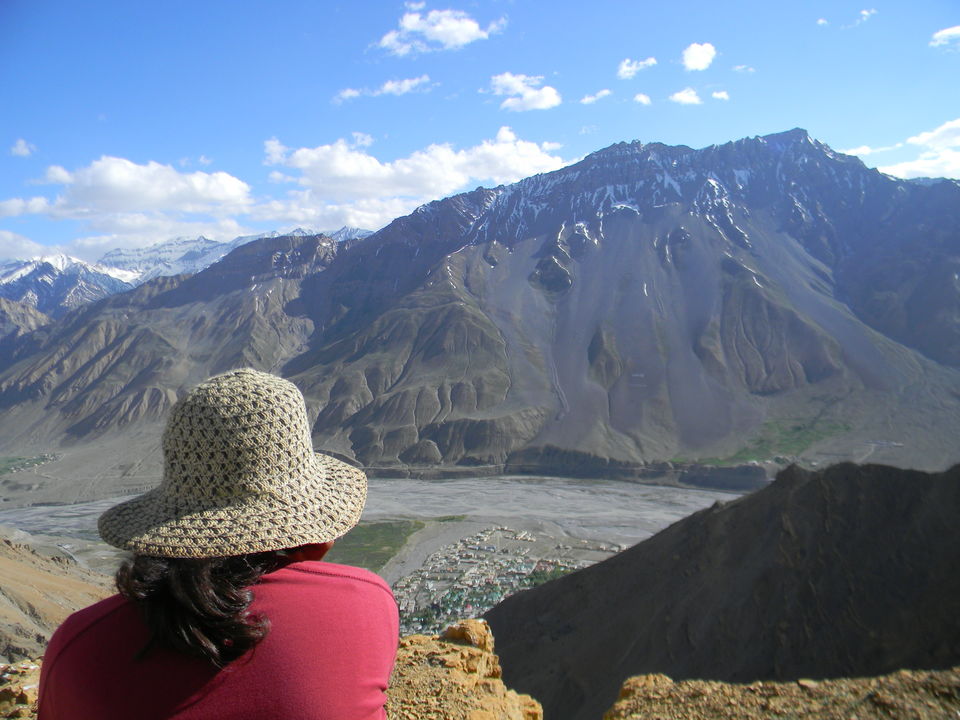 Solo woman traveler: A safe journey to India
We have already seen the glimpse of solo traveling in the movie 'Queen' in which the leading Indian actress Kanaga Ranaut visited London as a solo traveler on her honeymoon. Traveling solo in Indian is not a bad idea, especially for a woman. There have been reports of some incidents of eve teasing, women being chased, stealing of mobile phones, and shopkeepers overcharge them in the past. But the scenario is changing with the promotion of tourism. Now, the solo woman gets reserved areas on public transport, police help in new places, separate queues at ticket counters, and private spaces in highway restaurants. Even, people in popular and offbeat travel locations are friendly, warm, and welcoming, especially in villages of Rajasthan, Kerala, Uttrakhand, and Himachal. Women need to abide by the following suggestions to have a safe journey in any part of India:
Do your homework and learn more about the destination you are visiting Dress appropriately and don't expose your cleavage and legs above knees Ignore unwanted or uncomfortable conversations Don't arrive at a new destination at night Don't make friendly conversations with the male staff Don't compromise on your safety to save money
Following is a list some of the top solo woman traveler destinations in India where a woman can roam freely without facing any risk of safety. All these are the safest places in India to live and roam freely. This list includes:
Agra-Delhi-Jaipur via a Golden triangle tour:
When you are alone and want to get the best out of your solo journey and cover the most travel destinations in India, nothing can be a good option than trying a Golden triangle heritage and cultural tour. There have been so many statements and rumors from the side of western media and countries, criticizing India as an unsafe place for women travelers. The truth is that India is totally safe for all visitors, especially in North India. This tour will let all women check out the beauty of Taj Mahal and other historical forts, places, and monuments in the least amount of time. With this package tour, solo women will be able to visit three different states, including Delhi, Uttar Pradesh, and Rajasthan.

Safe for women: All these are crowded places. Solo things to do: Visit top UNESCO heritage sites; the India Gate war memorial; Qawwali night at Hazrat Nizamuddin Dargah; taste tangy flavors of food in Delhi; fun-filled road trip to Agra; roam around Agra Fort; try savory 'Pethas of Agra'; Amber Fort in Jaipur; Shopping at flea markets of Jaipur; elephant ride at forts; Jaipur nightlife
Manali, Himachal Pradesh:
The queen of hills Manali has been the most popular tourist destination in India for all who love to get lost in the Himalayan beauty and beat the parching heat of plains in North India. This place is both a winter and summer destination due to its natural phenomena. Solo women can visit this place in summers to get rid of heat and, in winters, to play with snow. There are also lots of hotels and lodges where women can stay in a comfortable mode and enjoy lots of activities in an amicable manner.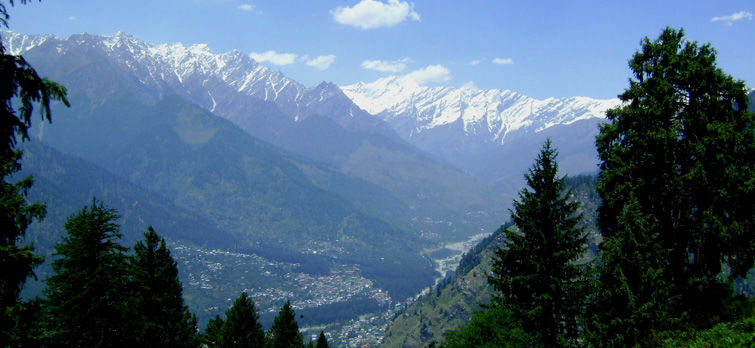 Darjeeling, West Bengal:
Darjeeling famous its Toy Train ride can be a surprise package for women who love to hit the unexplored destinations alone. Being West Bengal's most popular attraction, this destination lets women enjoy the tea gardens and take breathtaking views of the snow clad Khangchendzonga. It will be good for solo travelers to hire a local guide who can help you explore everything around them in the most convenient manner. Views of Kanchenjunga and a pleasant weather are the USP of the charming hill station in the foothills of Himalaya.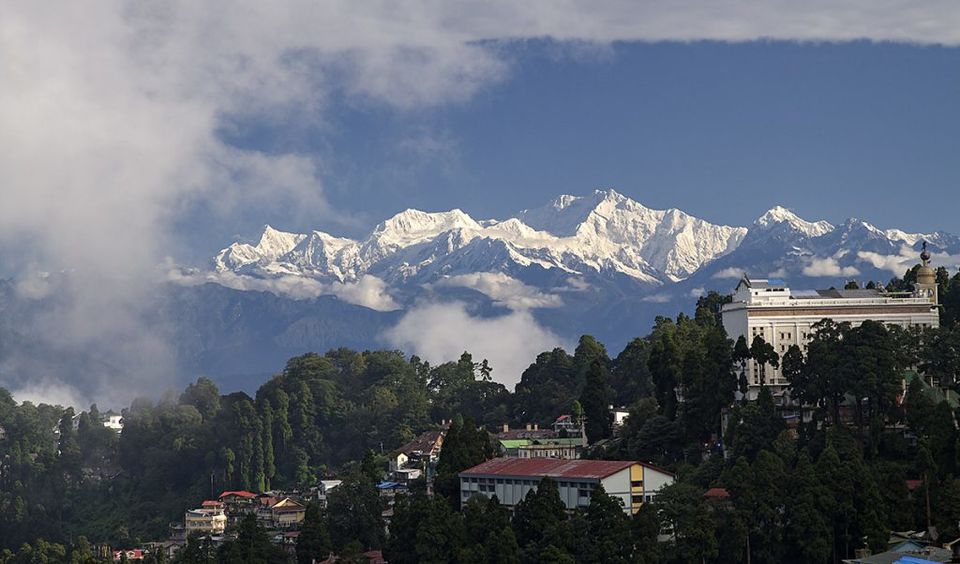 Rishikesh, Uttarakhand:
If you are avidly interested in finding an exciting place that brings out your adventurous side and makes you discover yourself, then you better come directly to Rishikesh, the yoga capital of India. For a solo woman, nothing can be more interesting than spending a day and night near the most revered river in India in an ambiance that snaps your ties with the fast city life for a moment. Feel fresh and rejuvenated in a tourist destination that is highly popular with adrenaline junkies. This unique destination has been a haven for women rafters as well as those who love to seek spiritual enlightenment.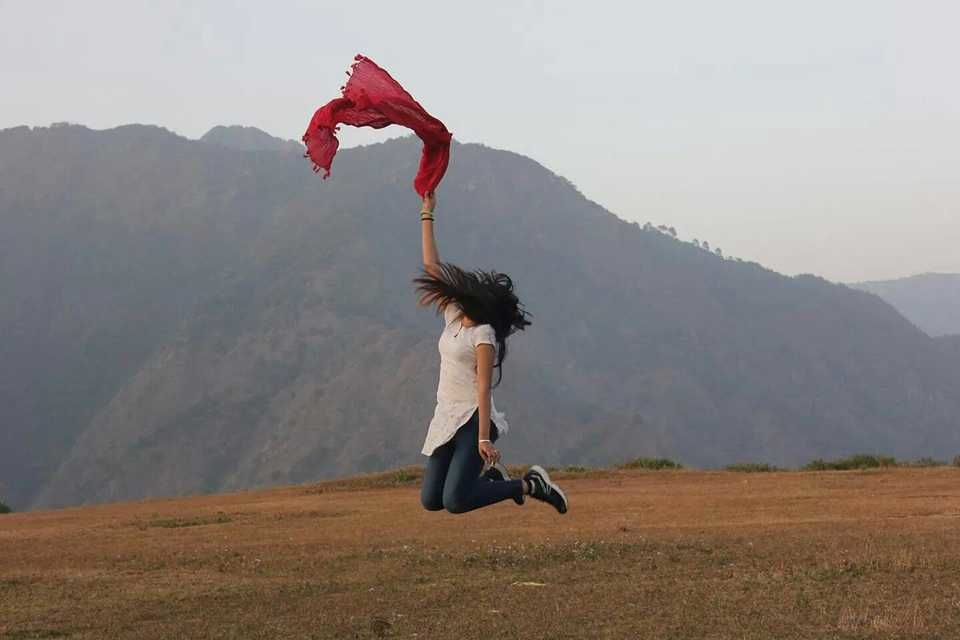 Chapora Beach, Goa:
Globally famous for photo fanatics, experience seekers, loners, and wanderers, Chapora Beach has lots of attractions solo women will find in the coastal village of Mapusa. This beach has a very beautiful and placid ambiance and it is dotted with white sand and a large queue of coconut and palm trees. Chapora Fort built by Portuguese is the USP of the beach. This was the same fort that you have already seen in the famous Bollywood movie, "Dil Chahta Hai", starring Amir Khan, Preity Zinta, Said Ali, and Akshay Khanna. You will find this place a perfect destination for a lazy weekend as it is not crowded like other beaches in Goa. Don't forget that Goa is famous for its cosmopolitan culture, beaches, nightlife, and parties for both men and women.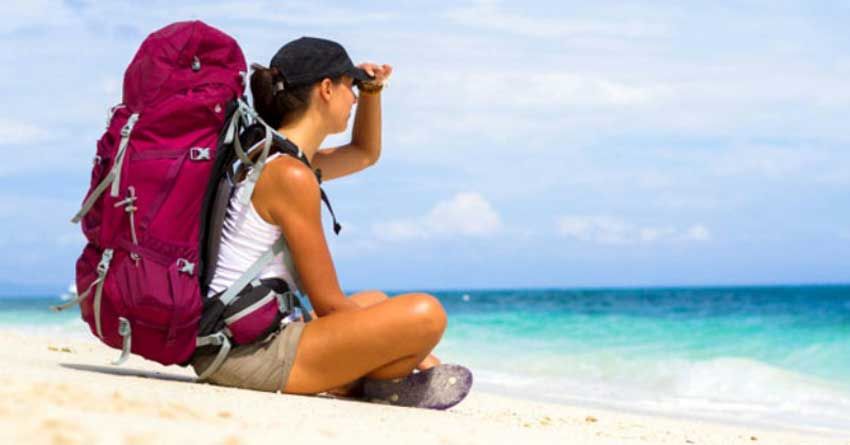 Shillong, Meghalaya:
Famous as the "Scotland of the East", Shillong leaves all its visitors speechless with its widespread natural beauty in the lap of the mighty Himalaya. It is one of the safest travel destinations for solo female travelers and it also offers you a spellbinding welcome with open arms as the capital city of Meghalaya has everything that a tourist likes to have. From waterfalls to the star-studded open sky, from picturesque mountains to golf courses, and from local culture to giant size monasteries, this travel destination has loads of features to make a solo woman go wild in ecstasy. Come to this place for feeling relaxed and rejuvenated.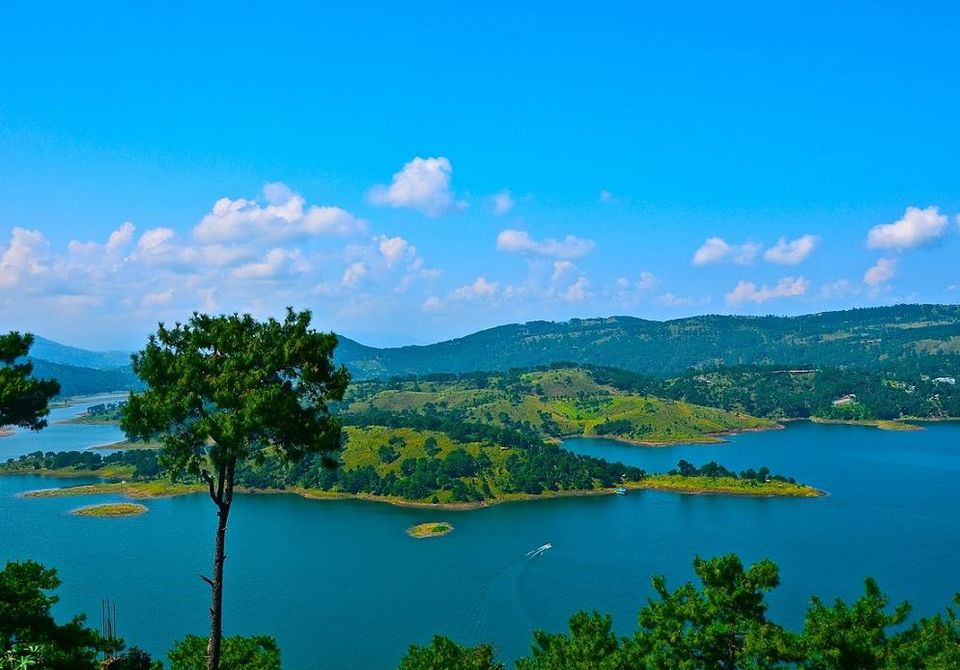 Munnar, Kerala:
Your travel to India is incomplete if you don't go solo at Munnar in Kerala where tea estates, exotic scenery, soothing ambiance, and plenty of flora, and fauna and craggy peaks are ready to welcome you with open arms. The time to visit this hill station is in March-June and Oct-Feb. So, girls pack your bag and get ready to explore the most exquisite part of the God's own country. Munnar is considered as one of the top most hill stations in South India with lots of tourist attractions for solo female travelers from India as well as the rest of the world. Get a right Munnar tour package and make a difference.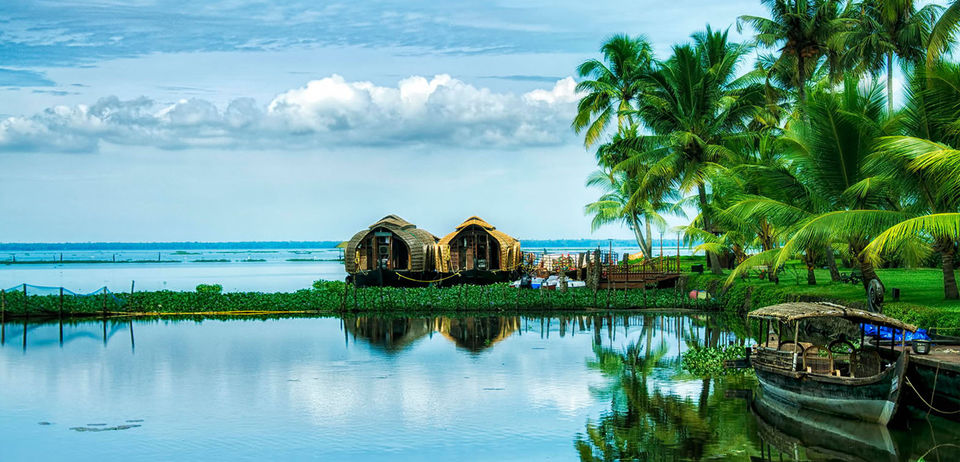 Jim Corbett National Park, Uttrakhand:
The most popular and oldest national park in India, Jim Corbett can be a surprise for solo female travelers who want to go on a one or two days tour to the home of the royal Bengal tiger. Come to this lovely tourist destination and see the most endangered animals roaming and staying in their natural habitats. There, all visitors will find a wide and exhaustive variety of flora and fauna. Even, migratory birds from the western world also come to this place to entice wildlife lovers. There is also a tiger reserve area and 7 entry zones in the national park.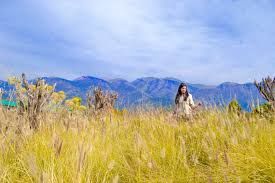 Safe for women: Perfectly safe, unless you do not get into trouble by entering into restricted area. Solo things to do: Watch royal tiger in its den with a jeep or an elephant safari; Corbett waterfall; Corbett Museum; Kalagarh Dam; Kosi River; Girija Devi temple; Sonanadi wildlife sanctuary How to reach: Patanagar airport (50 km); Ramnagar railway station; regular buses from Delhi, Haridwar, and Nainital to Ramnagar
Hampi, Karnataka:
If you are a history enthusiast and love to visit a historical site, then you should not miss Hampi at all. This place has the magic and royalty of the bygone era. There solo female travelers will find this UNESCO World Heritage Site in the form of ruined ancient temples, forts, and other monuments. The thing that makes this heritage site first choice of all is that it is a well preserved and maintained heritage/tourist spot. Hampi is a village perched in the Northern part of Karnataka and it is also an essential part of the ruins of the former capital of the Vijayanagara Empire.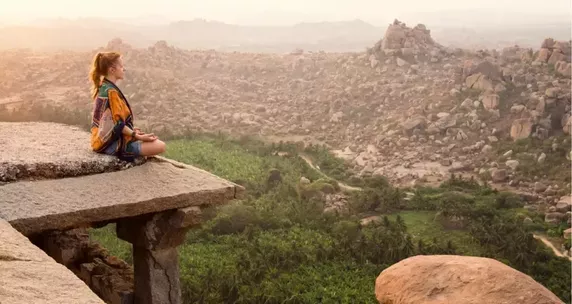 Udaipur, Rajasthan:
If you are searching for the most beautiful and romantic cities in India, the 'Venice of the East' Udaipur can be the right answer to the question that is always raised by solo travelers. This historically-rich city has lots of enchanting and candid palaces, havelis, art galleries, temples, museums, and lakes. This place is also shoppers' delight and famous for local Rajasthani delicacies and cuisines available at various city restaurants. The famous city of lakes has been awarded the best tourist destination award in 2010. Interestingly, this city is also one of the most romantic Indian cities carrying the tag of the 'Kashmir of Rajasthan'. Come to this place to get lost in the past glory of Rajasthan and spend some quality time in a calm ambiance.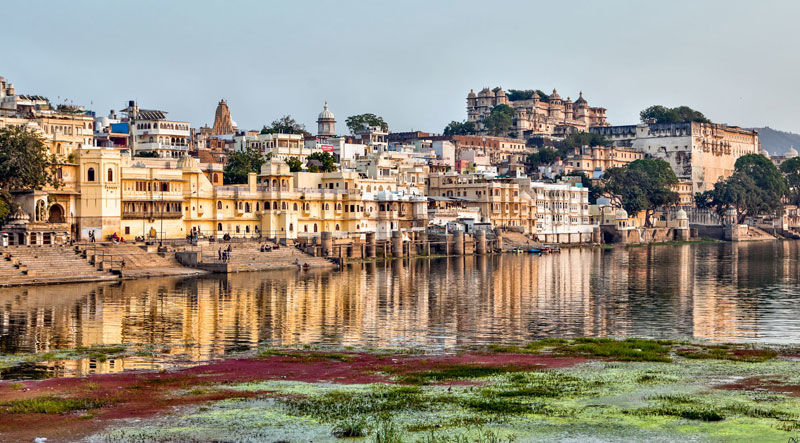 Puducherry:
The French capital of India, Puducherry is almost a town tucked away on the Eastern coastline of India. Solo women need to explore this hidden gem to add more color and magic to their willingness to visit the largest French colony in the country. Famous for its beautiful beaches that are not crowded, this city has everything that can entice a woman. Beaches in this area are not like usual beach destinations of Kerala and Goa, but they offer the best and stunning views during sunrise and sunset. Women can hit this spot as it renders an opportunity to enjoy a number of water sports-swimming, canoeing, and kayaking.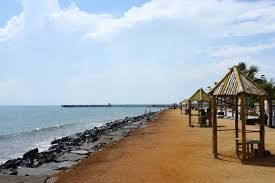 All mentioned-above solo travel destinations are quite safe for women. Visiting these places would be a life changing experience for them. If you are a girl and need to know more about all ins and outs of traveling alone to unknown and unexplored places, you better take help from travel experts or can go through several solo female traveler blogs and articles. It will help you take a balanced decision on choosing a safe destination to travel and plan a proper itinerary in an effective manner.