Venice is a manmade island! Hard to believe, isn't it? And all the more because it is a combination of 170 islands and 400 bridges! It is built on the Adriatic Sea with the help of wooden blocks. Legend has it that it all started in the land of Padova, where "Hund", the king of Hungary had terrorised the people. As this king was good at horsemanship he used to loot the villagers, but very soon they realised that naval force was his weakness. So in a move to save themselves, the villagers relocated to marshy lands.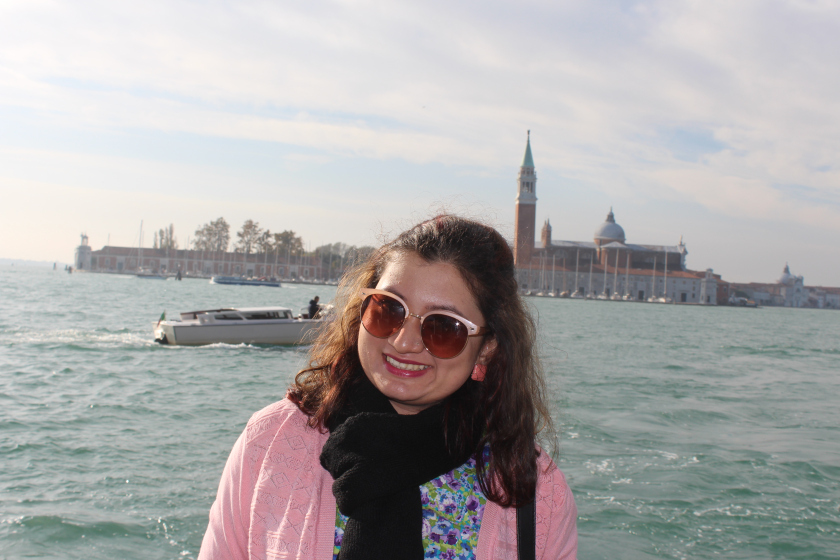 We reached the Port Fucina in time for our ride to the epic St. Mark's Square. The weather was amazing. It was a bright and sunny morning as we set to cruise to Venice. There are water taxis here, to move from one island to another, called "vaporetto " . The cruise was a windy one, although the sun was out, the winter had set in. It was a sight to remember as we neared the beautiful city, monuments and well painted buildings by the banks on both sides. It was another moment of "Clickathon"! No wonder "Napoleon" said the Mark's Square to be the drawing room of Europe.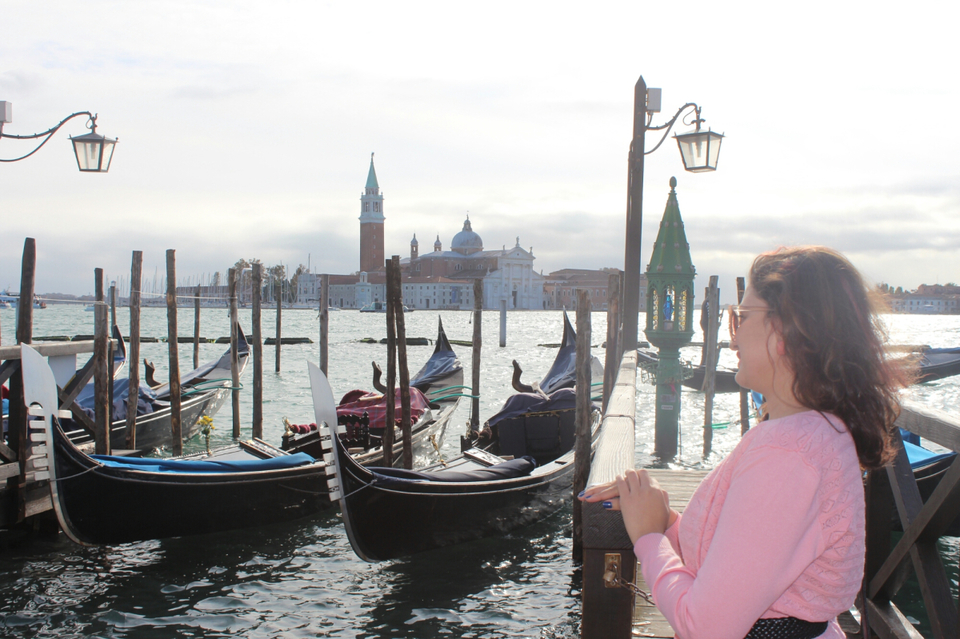 While walking on the streets of Venice, the capital of Veneto region there were jingles running through my head, for everything looked so pretty! The gondola, the river, the bridges, the roads, the perfect blue sky and the white - golden structures against it. The difference between the Basilica and the Cathedral was finally understood. Cathedral is the seat of Bishop and Basilica is the place, saint's body is buried. Here, we saw the Basilica, it had Bronze horses in its structure. These Poles around symbolizes the victory of battles.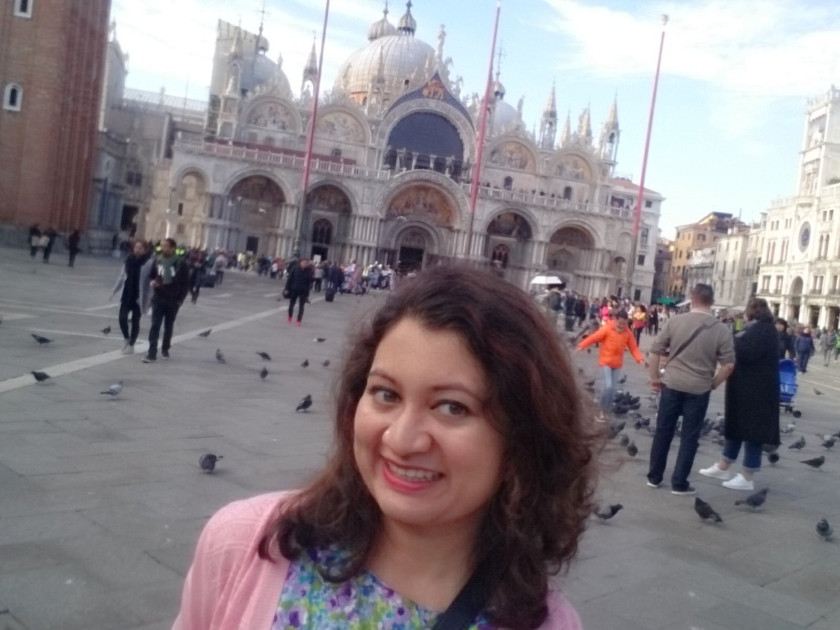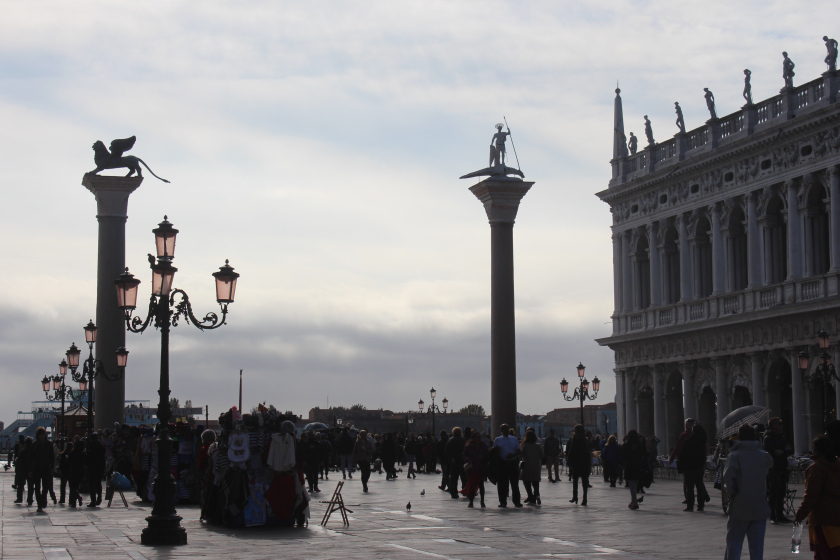 Also there are two granite columns, one is "Winged Lion" the symbol of Venice and the other has St.Theodor slaying a dragon. Both are significant structures at the square. I loved posing around here and the selfie stick actually turned out to be my bestfriend!
Also Romance was totally in the air, saw so many young couples proposing by the Gondola and the Basilica. It was a sweet sight! And personally I felt this place was indeed very dreamy and totally worth falling in love with.