Chandigarh And Manali
In the vacations after the final examinations of second semester, I, along with my college friends went to Chandigarh and unexpectedly, Manali too. My first trip outside Delhi with friends and I'm sure it was a first for most of us who went. We have been planning this trip for quite sometime and the original plan was just of Chandigarh, but as it always happens with our squad, we ended up doing something which wasn't planned i.e. going to Manali which turned out to be an amazing improvisation to our plan.
Everyone has many dreams for their life or expectations if we put it like that. But there are few dreams that we want to achieve, no matter what. It is basically our destination, the thing we work in our life for and that for me is Travelling. I want to travel to places, explore different cultures, experience different traditions and yeah, have all different kinds of delicious foods. One more thing which is a part of this dream is doing all kinds adventure sports like Sky-diving, Paragliding, Deep Sea Diving, Bungee Jumping, Zip Lining, and all the rest there is. This is my ultimate goal, this is what I want my life to be, a travel diary.
So now, let's get back to the trip. We were scheduled to board the train from Delhi to Chandigarh on 16th June, 2015. So the night before, on 15th that is we all gathered with our packed bags at Supreet's PG where we were supposed to rest for the night and all we ended up doing was playing football on the street at 2:00 a.m. and playing Bluff. So much for the rest part but it was much fun.
Day 1 or most of it was spent in travelling, finding a hotel and sleeping so we visited Elante Mall in the evening and ended the tough day with a pretty nice dinner.
Day 2 covered up for all the time we had wasted on Day 1 as we went to Rock Garden after a visit to the market of Sector-22. Rock Garden was probably the best tourist spot we visited on the trip. The architecture, the rocks, the waterfalls, the open space at the end, it was too good a place to visit only once. Next up on the list was boating at Sukhna Lake which was a great experience on its own. After that, we had a nice dinner again and then boarded the bus at around 12:00 a.m for Manali.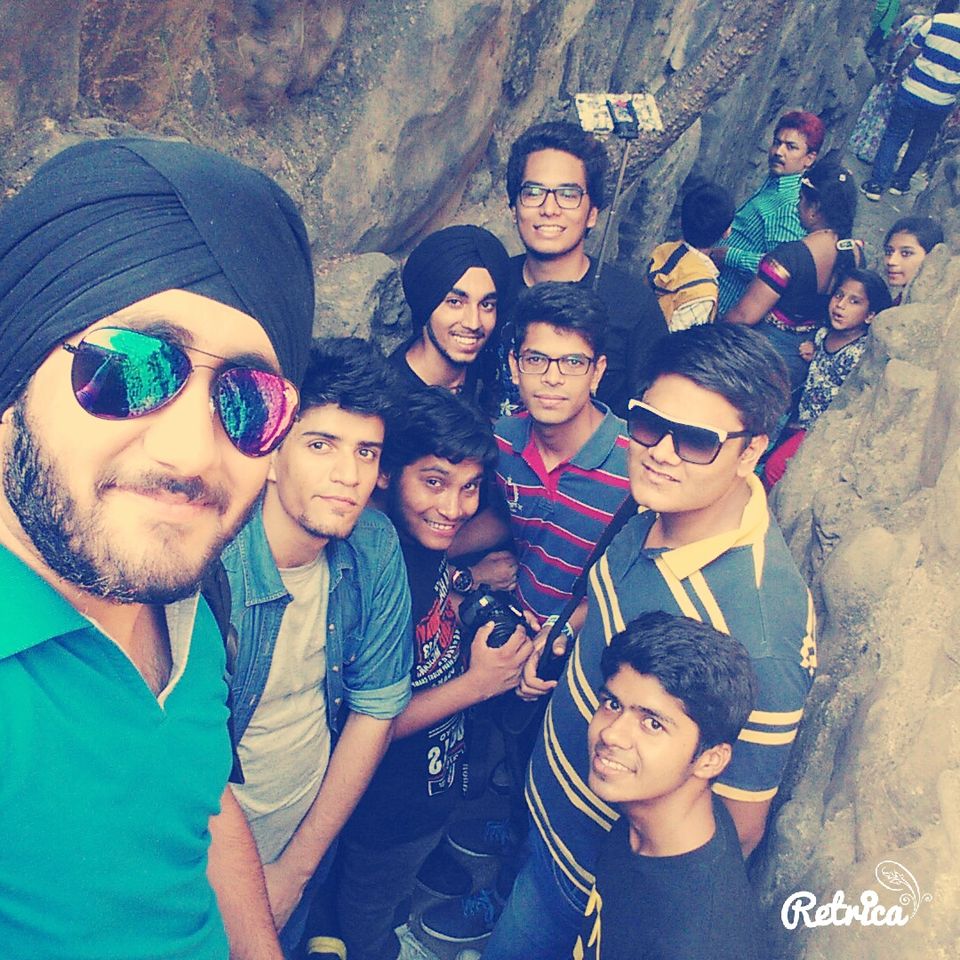 Much of Day 3 was spent in travelling to our hotel in Naggar which is at a distance from Manali. The bus ride, no matter how uncomfortable, was great mainly because the view was amazing. So we slept till evening and then decided to head out to Manali but we weren't able to do that so we came back to our hotel and I had the best food of the trip without a doubt; a white chocolate cake. That was seriously the most amazing cake ever. The rest of the night was spent in playing Bluff.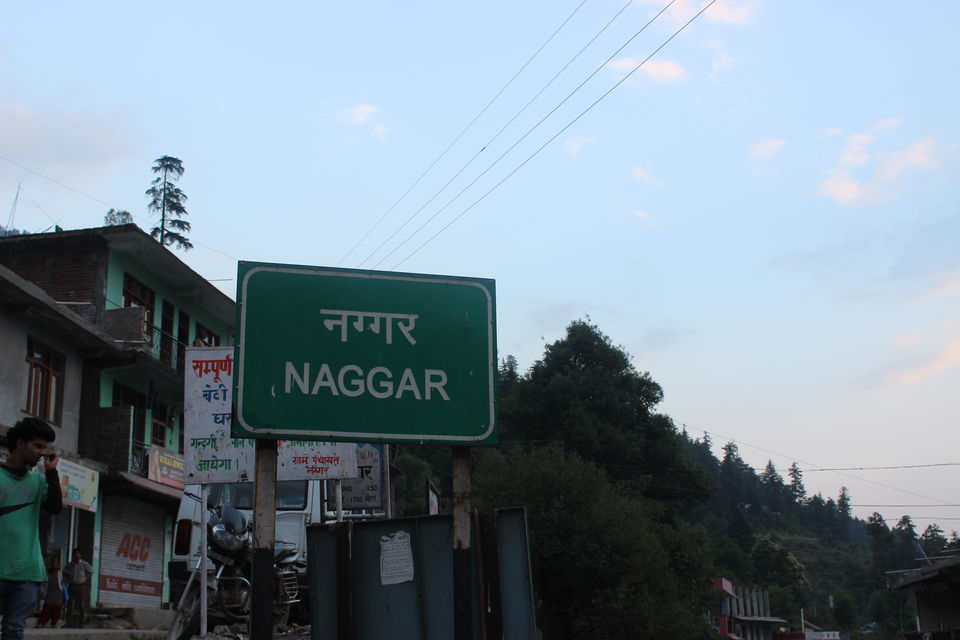 We reached Manali on Day 4 and then went up to Vashisth Temple which has a hot water tub in it.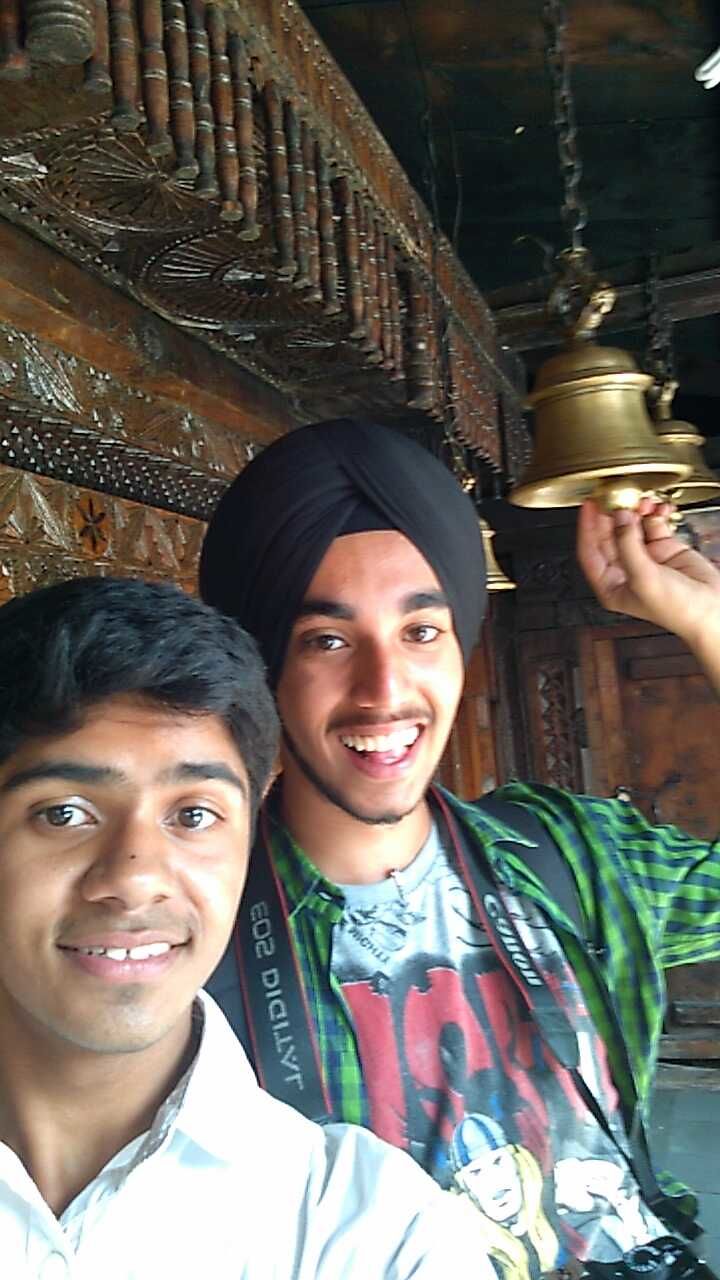 Next up was Solang Valley. But before I get to that I want to acknowledge how beautiful a place Manali is with those beautiful roads and hills all around and a river flowing right beside the road and you get to see and acknowledge the beauty of nature at every turn of your head. It is really a place to visit in India. So coming back to Solang Valley, that place was amazing. You can just sit on the grass and stay there for eternity as the cold breeze calms you down as you soak in the beautiful view all around, and if that is not enough, the place a variety of things you can do like horse riding, zorbing, quad bikes, skiing in winters, and one of the things that I want to do the most but wasn't able to do this time which is Paragliding. We could have stayed there forever without getting bored or anything, just admiring the nature and the weather. But we had to come back as we had to go to Club House where we had to do river crossing but because of the traffic jam, we were not able to go there too. We did not had any prior bookings to travel back to Chandigarh so finding a bus or anything took all the hard work and patience if we may call it but we finally managed to find a bus and better, we managed to find a bus that would drop us back to Delhi which virtually culminated our trip.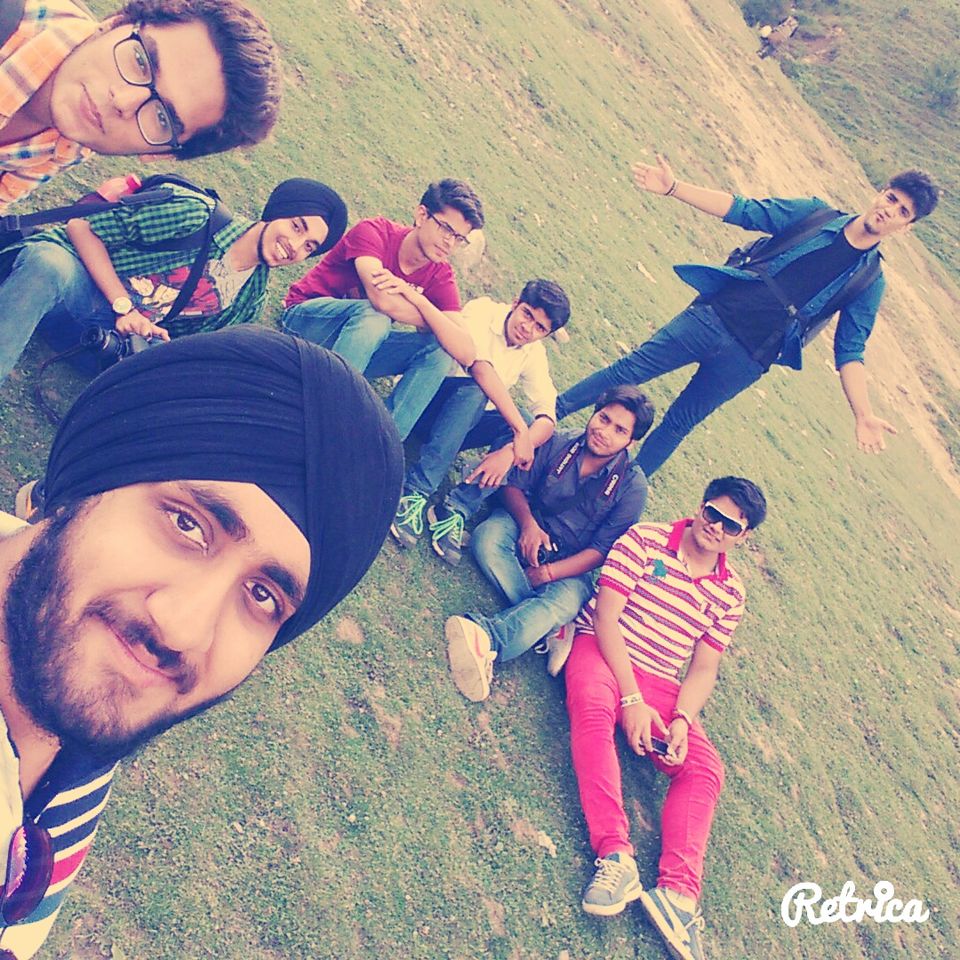 Day 5? We reached the best place you could ever be at, our respective Homes. :)
So overall it was a great trip. There were few ups and downs of course but that was mainly because it was our first trip with friends. Still we all managed it pretty well. We learnt many things like the importance of proper planning and prior booking which would make our future trips better. So now the two bests of the trip according to me:
Best food I ate- The White Chocolate Cake at Naggar Delight Cafe, Naggar.
Best Place we visited- Solang Valley, Manali.
By the way, you could have found this one boring but as it was my first trip I wanted to put in details of the trip and also as we did not visit many places so it could have been less than the expectations which is exactly how the trip was.
So finally my travel diaries began. Hope to continue travelling and exploring new places. I will surely achieve my dream of travelling and this blog will be the testimony of every place I visit over the world. I wanted to write something on my own but it couldn't have expressed my life goals in the way a dialogue from an amazing movie does. I know it is pretty cliched but still.
So before the dialogue, Thanks for reading. Excited for the future adventures.
Now the dialogue I mentioned about earlier:
Main udna chahta hun, daudna chahta hun, girna bhi chahta hun, bas rukna nahi chahta.