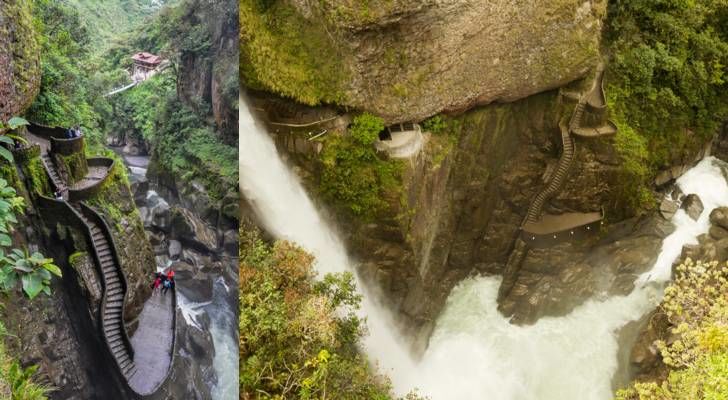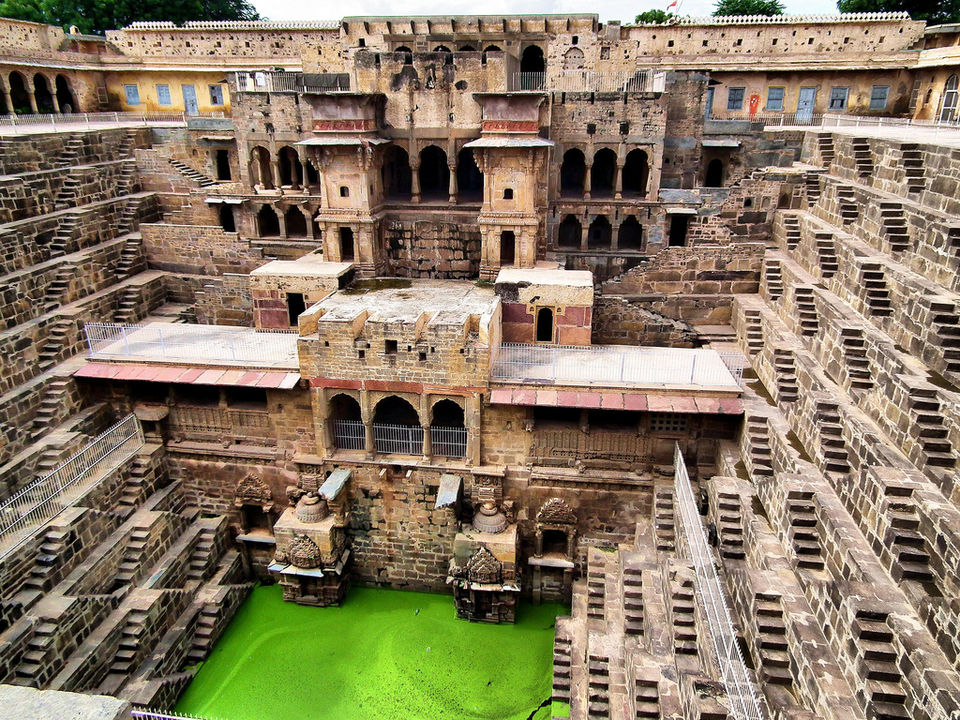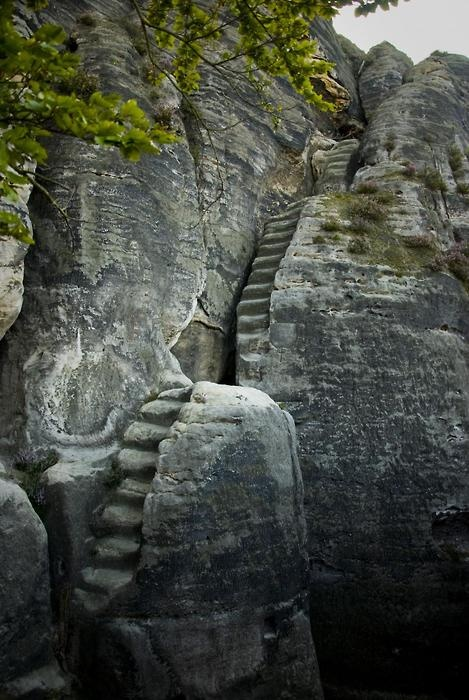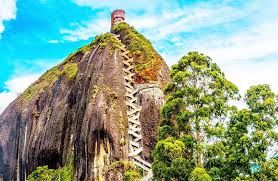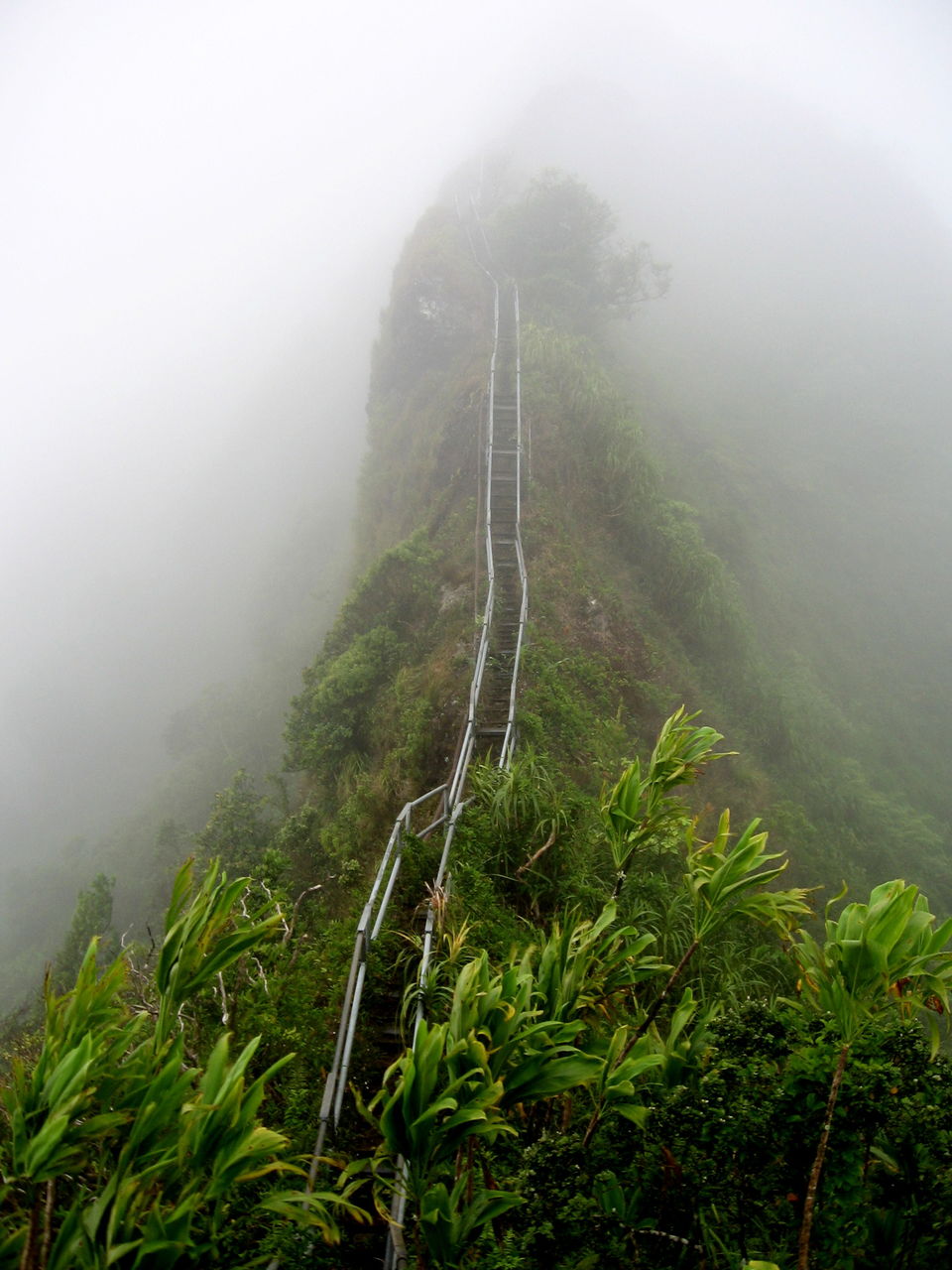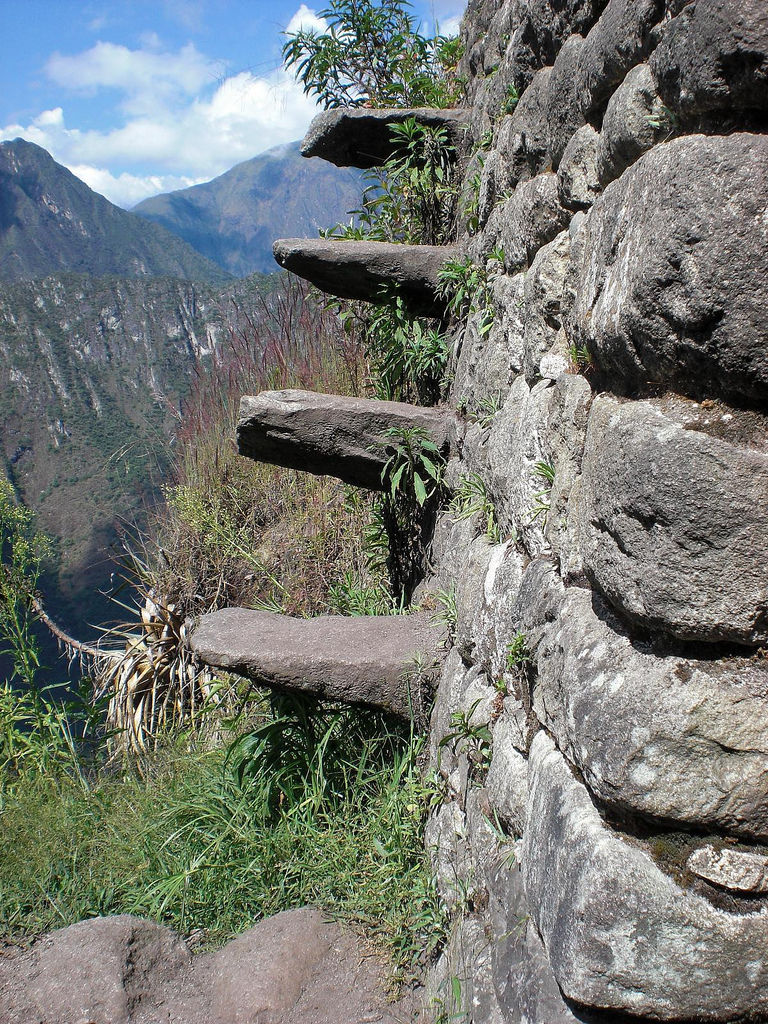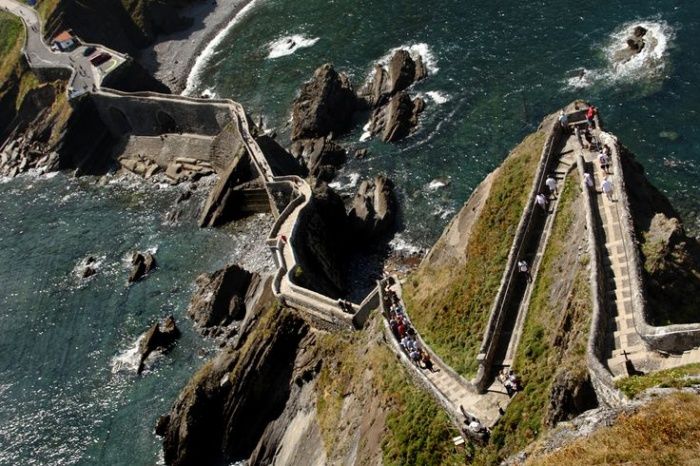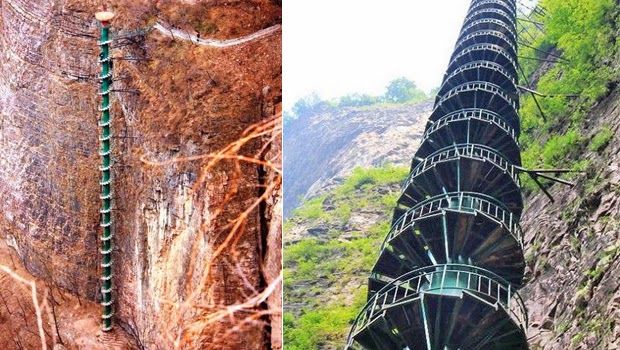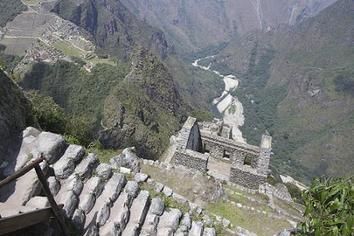 What do you imagine when you hear the word "staircase"? Staircases are the vocal point of any space. While I was reading about traveling to places which are famous for their innate originality I came across 9 most stunning and unusual staircases and thought I would share. So how many of us have been to any of these?
Oh yes – I am obsessed with staircases!!
9.  Peldaños del Cañón (Rungs of the Canyon); South America
They descend to the bottom of one of the most famous waterfalls in South America, lost in the fog along the way in many cases.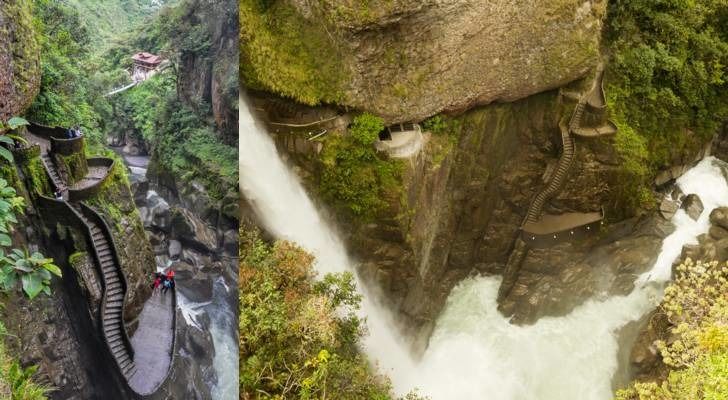 8.  The Step-well of Chand Baori; Jaipur Rajasthan
These 3,500 steps lead down to a huge pool, built-in the tenth century to overcome the lack of rainfall.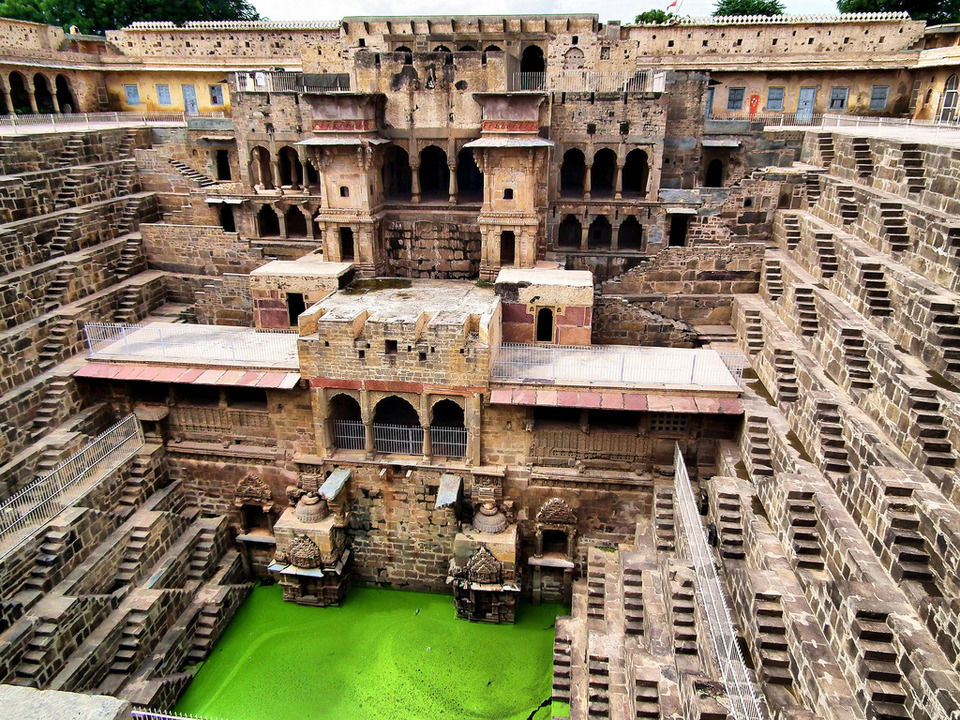 7.  Stairs Elbe Sandstone Mountains; Dresden, Germany
These 487 steps are carved into the stone of the mountain itself. They date from the 13th century and have been eroded by wind and water, but are still being used daily.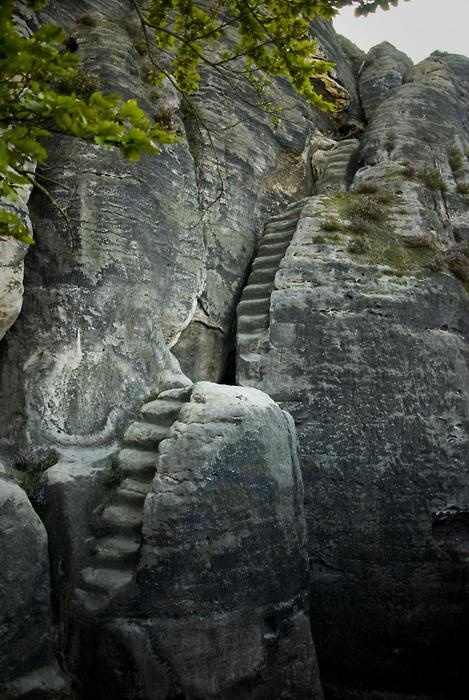 6.  The Rock of Guatapé Antioquia; Colombia
These 702 steps are to be climbed to reach the peak which is a stone monolith 220 metres high.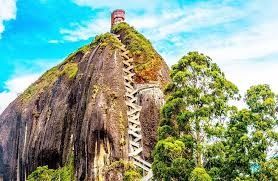 5.  The ladder Haiku; Oahu, Hawaii
These 3922 steps were created to facilitate the installation of a satellite in 1942. Originally of wood, they were modernized in the '50s, but since 1987 have been closed to the public.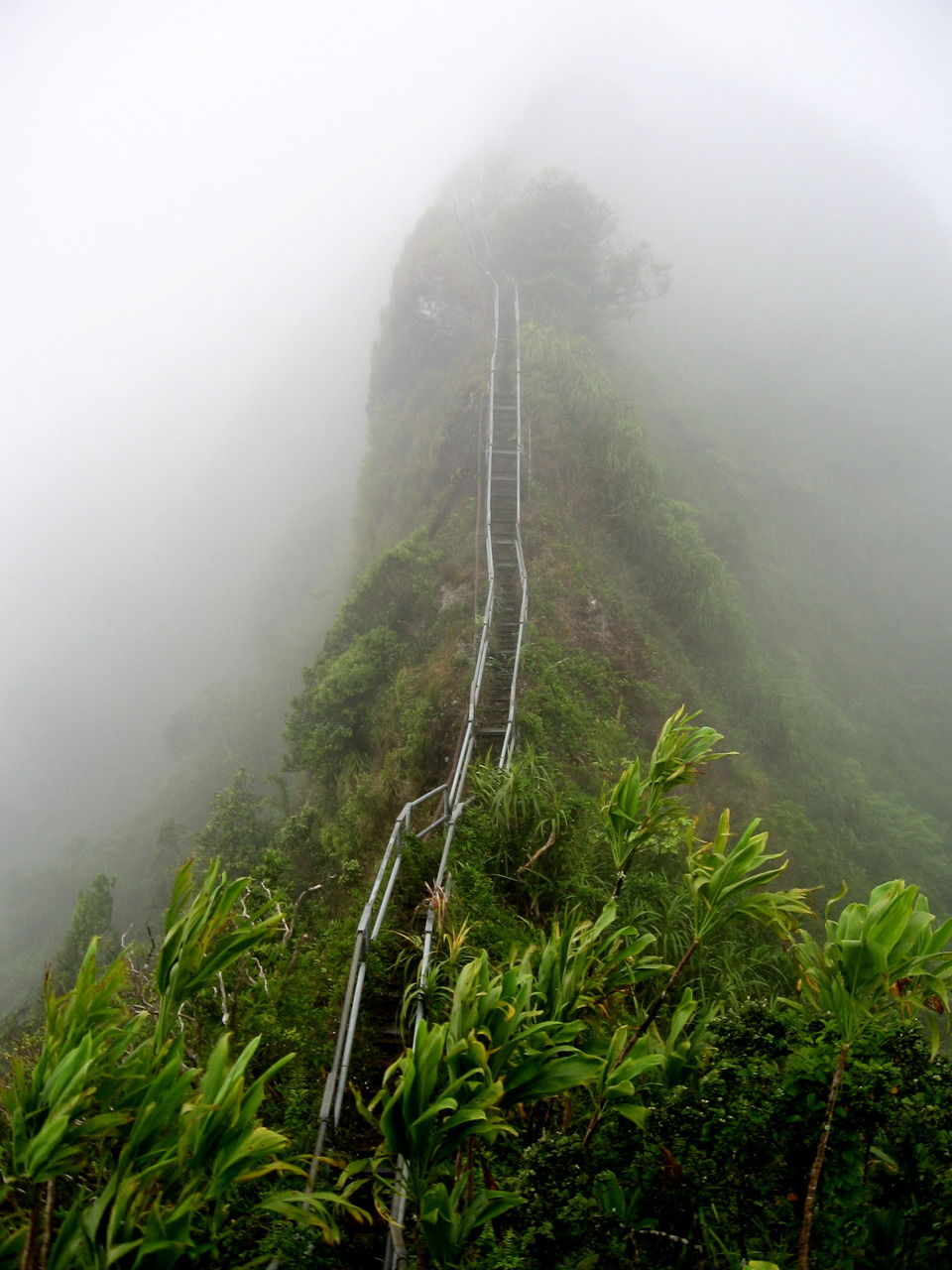 4.  The Inca Trail; Peru
Miles and miles of stairs, in some cases very precarious, as the famous floating staircases - an ancient trade route linking the city of Cuzco to Machu Pichu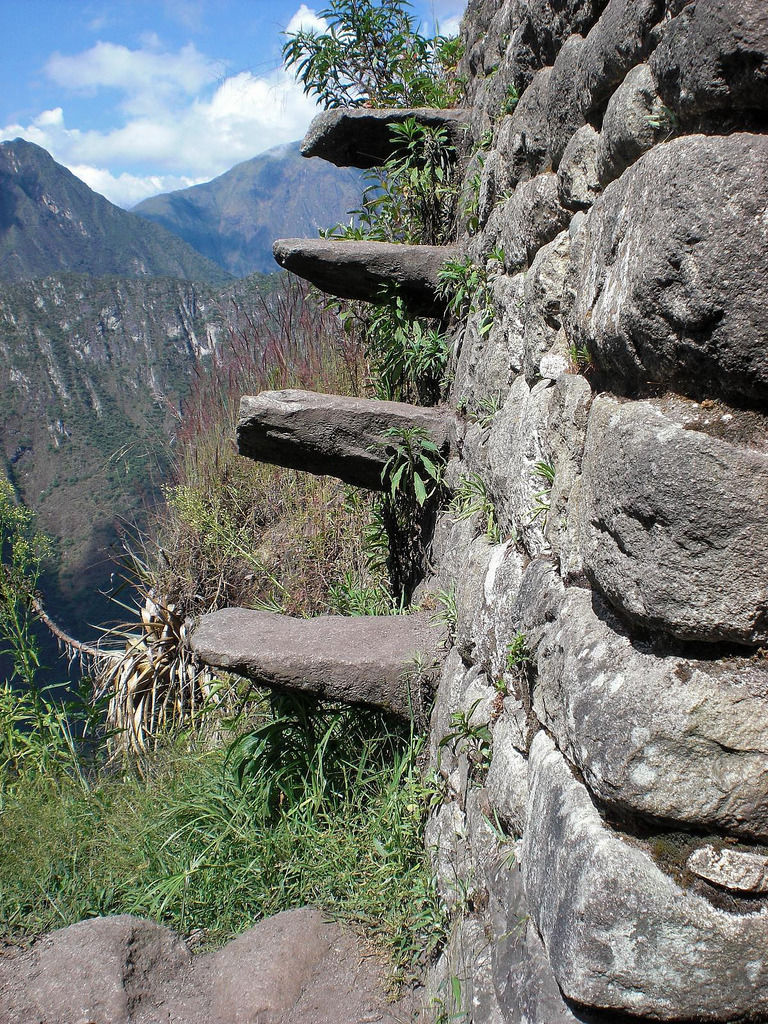 3.  Ladder via Crucis; Bermeo, Basque Country, Spain
This endless row of stairs is attached to the rocky coast where there is a small church dating from tenth century. There are gaps in the steps that are identified as the footsteps of St. John himself, which are given different healing powers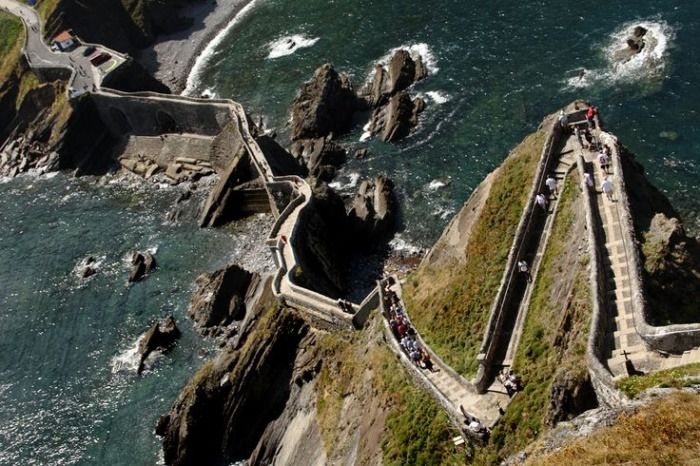 2.  Taihang Mountains; provinces of Shanxi and Henan, China.
This spiral staircase of almost 100 metres certainly leads to heaven - as in the Led Zeppelin song.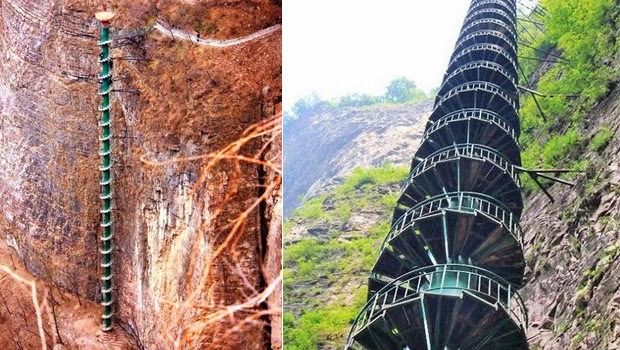 1.  Wayna Pichu; Machu Picchu, Peru
Stairs carved into the rock that crowns a climb of about 360 metres from MachuPicchu itself. You get 90 minutes to climb these stairs and only 400 tourists a day are allowed – just in case!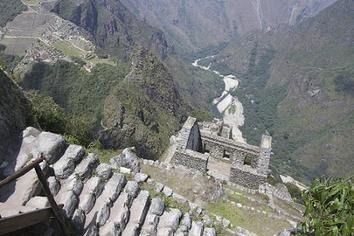 Are there any you want to share?