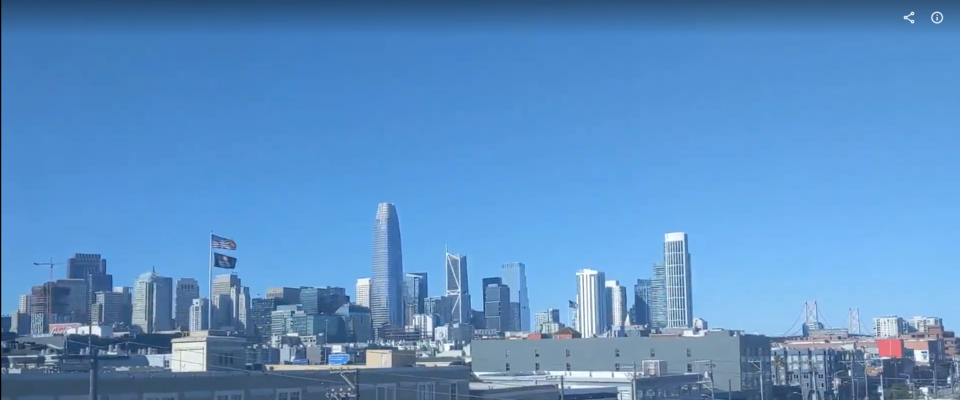 San Francisco is an emotion and a day is enough for it to grow on you. From its hilly roads to iconic bridges, from its graffiti walls to modern- Victorian architecture; there is character packed in every corner of this city. First impressions of the city make me think of the adjectives like diverse, liberal, pro-migration, tech-savvy, young, environmentally-conscious and a foodies dream. Here is a glimpse of the 24 hours that I got to spend in this iconic city.
Watching the Sea Lions on Pier 39
Pier 39 is essentially a market on a Pier. The moment I set foot on it, it reminded me of Boston's Quincy Market. From great food to spectacular views of the Golden Gate Bridge, Bay Bridge, and Alcatraz Prison Island, this Pier has it all. But the main attraction of this place for me was watching the Sea Lions. Amid the cacophony of the tourists, one can also hear the sea lion calls and among the smells of fried Oreos and churros, one can also identify their distinct smell. Like a true celebrity, they are oblivious to the clicking shutters and the faces behind those shutters that have come to watch them. They lie there, on wooden logs in the ocean, sunbathing. Theirs seemed such a lazy and royal life that then and there, I made a pact with God, to make me a Sea Lion in my next life.
Riding the cable cars
It is impossible to miss the tracks in the middle of the road when you are in San Francisco. On these tracks run the world's only manually operated cable cars. For a 7$ day pass, they are a really good way to explore the many alleyways and winding roads of this city. If you manage to secure a spot to stand by the front pole, you will have your very own roller coaster adventure.
With this experience, I also realized how environmentally conscious San Francisco is. From plastic ban at the airport to a large public transportation system, they are really making an effort!
Also read: On Sustainable Travel
Murals at the Mission District
Mission District was so named when the Spanish arrived in this region in the 18th century. The Spanish arrival nearly wiped out the native Ohlone people who were inhabiting the region for 2000 years. Today, the mission district means something totally different. It can be called the cultural hub of San Francisco. This place attracts many artists and their art often finds expression on the streets and the walls. There are many alleyways, the walls of which are covered with masterpiece murals. One literally feels like walking through an art gallery, with its exhibits on the streets. This place also has some of the best pubs and restaurants in San Francisco.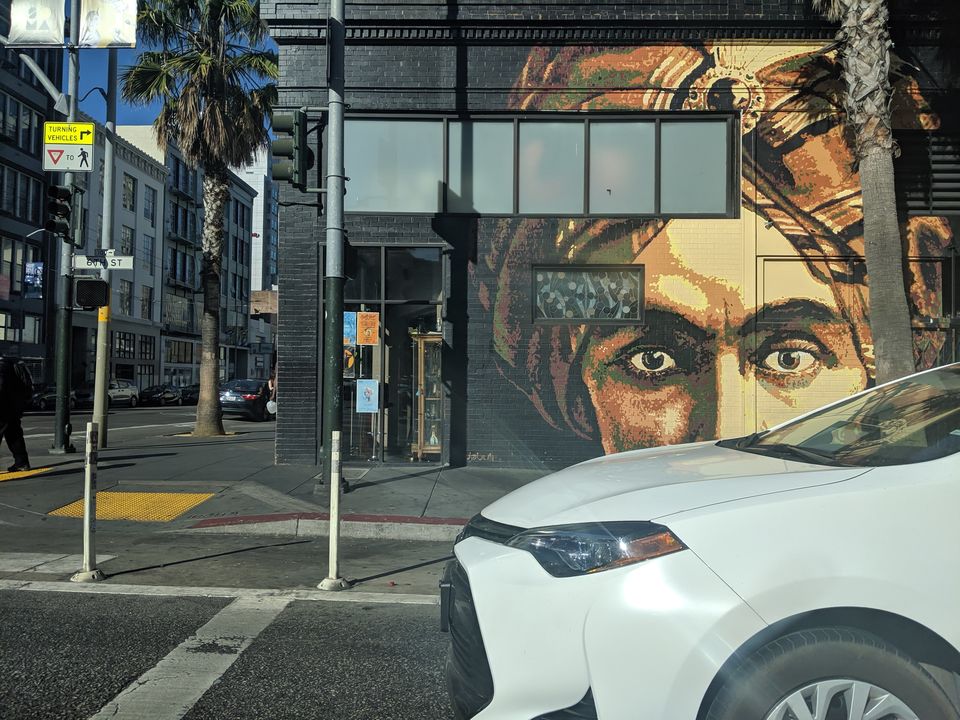 Driving on the iconic Golden Gate Bridge
There is a rare chance that you have not heard about this one. Arguably, the Golden Gate Bridge is as symbolic of USA as the Statue of Liberty. If the Fog Gods permit, you can get really good views of this bridge; during the morning, with a sunset in the backdrop, the lights at night. But driving through it is a different experience altogether. The noisy traffic around does not take away its charm and as you drive through it, with water on both sides, looking at those tall red bars holding the bridge grow taller you can't help but marvel at the architectural genius of this longest suspension bridge in the world at the time of its construction.
Exploring China Town
While walking on the Grant Avenue, we chanced upon huge green Chinese- ish doors. When we entered through these doors, it felt like we had entered a different country altogether. Shops selling all kinds of cheap goods, from clothing to antiques can be found here. There is a Chinatown in many major cities of USA, but this one is the biggest and the oldest. The aroma of dimsums and fortune cookies kept me lingering here for a long time.
A day is less to explore a city as expansive as San Francisco. I think even a week would be less. But 24 hours here were enough to make me want to come back, hopefully for a longer time. Being a foodie that I am, food was a big part of my San Francisco trip. A detailed food blog is on its way featuring clam chowder and sunsets, Mongolian hotpots and the best damn cheese tarts I have ever had.
As I reminisce about the cool breezy almost hill-station like weather of San Francisco, its time to sign off.
#sanfrancisco #onedaytrip #travelguide #sanfranciscoexeperiences