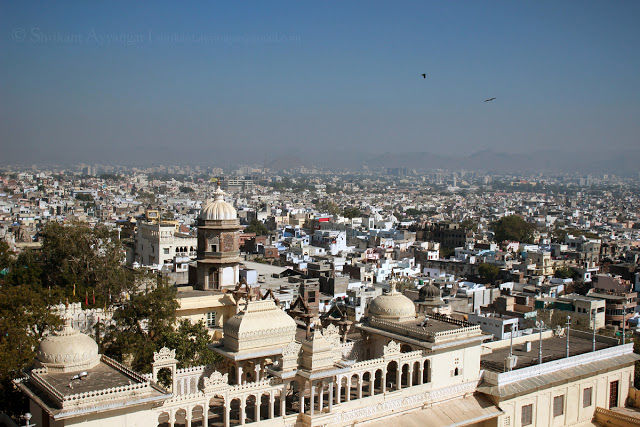 I was quite ecstatic to know that 26th Jan was falling on a Tuesday. I planned my leaves with one day off from work I.e. Monday. While the leaves were approved a month in advance but I hadn't selected the destination. Since this was a cross between a relaxing vacation and an extended weekend plan, I had to select a destination that had an airport and there was not too much time spent on travel.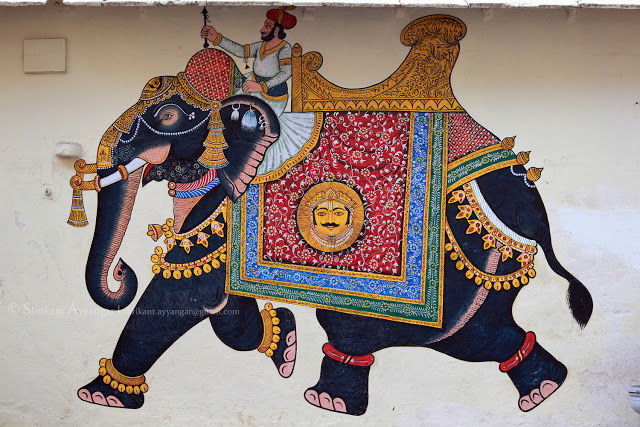 U for Unique I spent hours looking at different destinations apt for this plan but I wasn't able to filter a single one. I even tried logging onto MakeMyTrip and checked the drop-down list of airports; however the standard list of airports did not pique my interest. Here is when I struck jackpot - I typed 'U' (U for Unique was the formula) and Udaipur popped on my screen. With destiny, weather and leave-approvals on my side, I set off on my travel path to the city of lakes.U for Underrated
With my track record of opting for off-beat travel tracks, I chalked out my itinerary with some places that synched-up with my travel style and also allowed me to explore Udaipur in the best possible manner. After a good chat with my friend's brother (Thanks Somya and Vagmi), I shortlisted the following: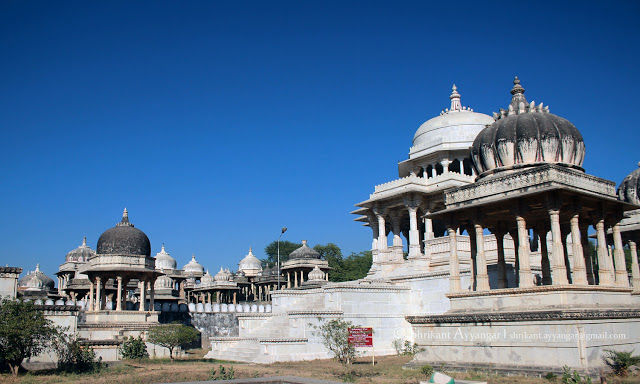 Ahar Chattris/Cenotaphs: When we refer to Chattris or cenotaphs, it is Orccha's name that appears first on the lists. The Ahar Chattris of Udaipur are not too far behind. The aesthetic aspects teamed with their volume, the Ahar Chattris present the best of Mewar architecture. These cenotaphs or memorial structures are dedicated to the deceased members of the royal family.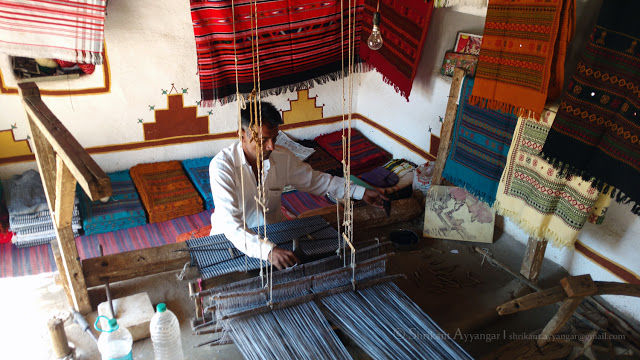 Shilpgram: Shilpgram is undoubtedly the shopper's paradise and an artisanal parade. With artisans from various parts of India, the market-place offers a range of products that you can pick directly from the artisans. Visitors to Shilpgram can also see and experience folk performances, puppet shows and even indulge in a tête-à-tête with the artisans on their work, successes and challenges.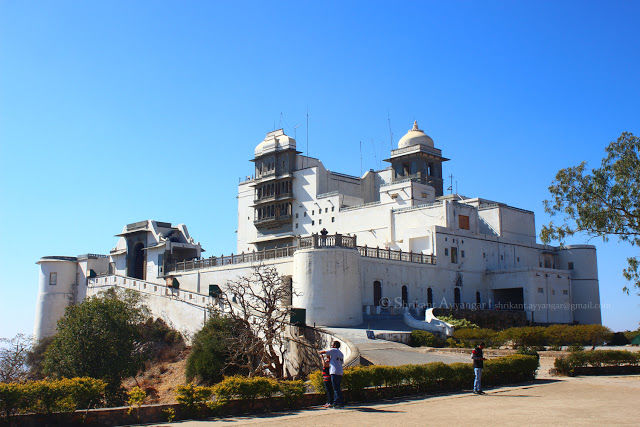 Monsoon Palace: Situated atop a hill surrounded by the Sajjan Singh sanctuary, this palatial complex offers a fantastic bird's eye view of the Udaipur City from all four sides. Also known as the Sajjangarh fort, the palace was constructed to see the monsoon clouds and also the panoramic view of Chittaurgarh.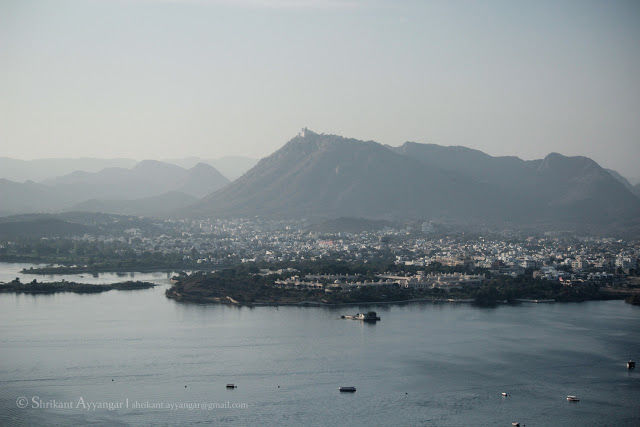 Karni Mata Temple: This temple can be reached via a ropeway/cable car or through a long winding trek uphill. Although known as the rat temple, but this place of devotion has selectively placed white mice in cages as they are considered good-luck. It is hard to find rats around the temple, but the forts surrounding the temple offer a picturesque view of the entire city.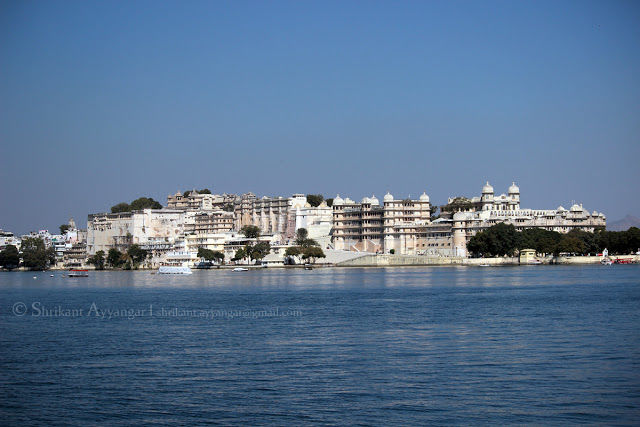 Apart from the above four, I also visited the other popular sites such as:
Udaipur City Palace Saheliyon ki Bari Jag Mandir Lake Pichola Lake Fateh Sagar Maharana Pratap MemorialExploring the Culture Scene: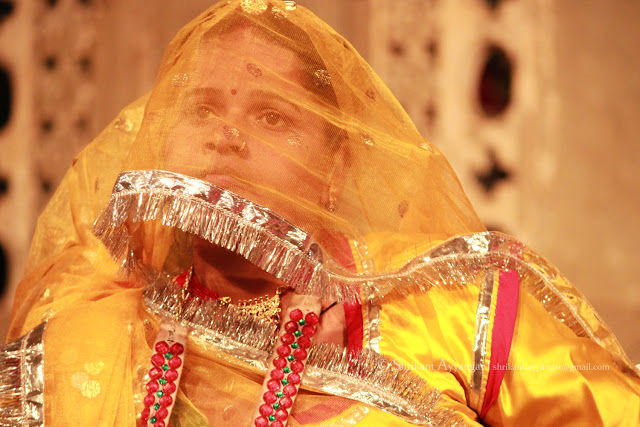 Every narrow arterial lane of Udaipur exudes its rich culture through its painted walls, intricately carved doorways and traditional havelis by the lakefront. One of the most recommended cultural shows is Udaipur's Dharohar at Bagore Kii Haveli. The show is so popular that tickets get sold within a matter of minutes.
With bad luck and timing, I missed the show two evenings in a row. Every time I missed the show, the locals would instigate my burns by praising the show and by doing this, they had raised the bar quite high.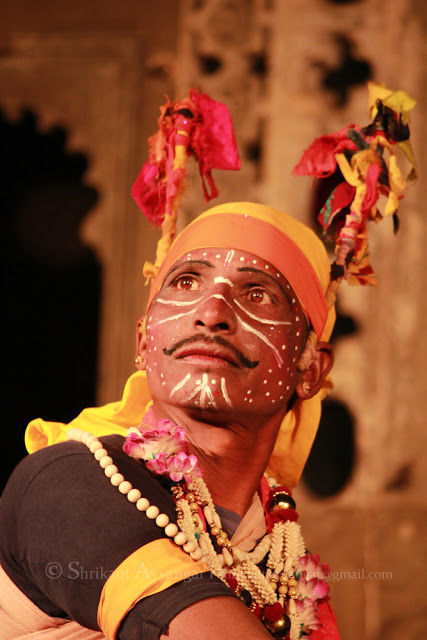 On last day of stay in Udaipur, I managed to make it early for the show and got to the front row. The one hour show comes alive with a variety of folk performances from Rajasthan. Every performance is a show-stealer and the great quality of performance is what brings so many travellers to this spot.
Dharohar has two show slots - 7-8pm and 8-9pm and it would be best to be there 30-40 minutes early to ensure that you get the tickets and the best seats.Of Lip-Smacking Food and Peaceful Stays:
Though I might be infamous for my health-consciousness and fitness regimes but I am a hardcore foodie, especially when I travel. Food is what defines the true culture of any travel destination. With that thought in mind, here are some recommended places to dine: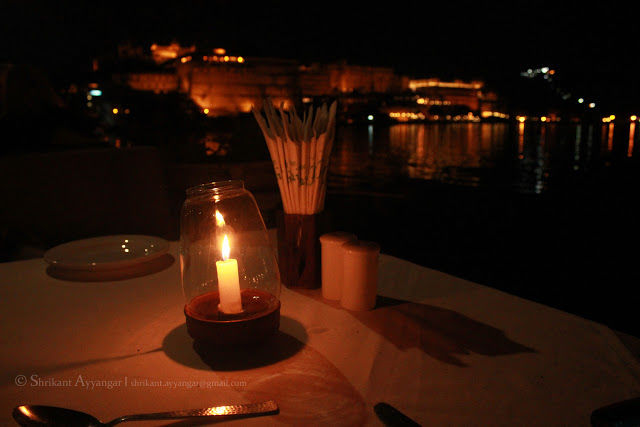 Ambrai Restaurant at Amet Haveli: Amazing view and great ambiance. Ambrai cannot brag about their food but again no complaints either. Link
Shamiana Rooftop Restaurant: Again, a fantastic view and good food within budget. This rooftop restaurant is a part of the Hotel Sarovar that overlooks Lake Pichola. Link
Grasswood Cafe: A cozy cafe that offers great coffee and some nibbles. The cute décor is what differentiates this place from the rest. Link
Apart from good food, travellers also expect a comfortable stay and being the 'self-confessed luxury traveller', here are my top picks for accommodation: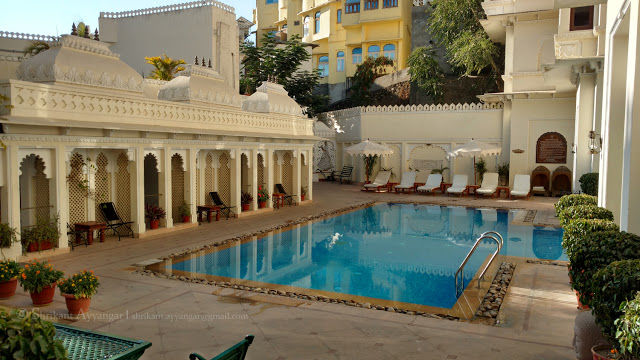 Swaroop Vilas: Nestled next to the Swaroop Sagar lake, the Swaroop Vilas is elegant, luxurious and delivers the best of services. This boutique hotel is situated away from the hustle-bustle of the city palace area, therefore offers a tranquillity and enough space to stretch, unlike the narrow lanes of the old city that can make one claustrophobic. Link
Jaiwana Haveli: I must confess that I did not stay here but a friend raved about this place when she had visited Udaipur. Located in the heart of the old city, Jaiwana's exteriors appears very well designed and maintained. The reviews on travel sites are testimony of Jaiwana's excellent services and courteous staff. Link
Hotel Sarovar: I also had a chance to stay at another hotel in Udaipur and that is Hotel Sarovar which sits by the banks of Lake Pichola, The rooms are spic and span clean and well-maintained. The staff is helpful and the view from the lake-view rooms are just fantastic. Link