Myanmar is also known as Burma. This country is bordered by China, Bangladesh, India, Thailand, and Laos. Covering an area of 678,500 square kilometers, it is considered as the second largest country in the Southeast Asian region. Myanmar is home to various ethnic groups which include Chinese, Mon, Indian, Karen, Bamar, and Rakhine. Regarding climate, the country has three primary seasons that include rainy season, cold season, and hot season. From March to May, the local people and travelers experience hot season while during June to October, rainy season is evident. On the other hand, cold season is experienced during November to February.
Myanmar travel - Where to Go
Yangon
This city will not disappoint you if you are looking for various landmarks to visit. Visit the famous Shwedagon Pagoda, Botataung Pagoda, and Sule Pagoda. If you are looking for museums, pay a visit to the National Museum, Myanmar Gems Museum, and The Planetarium.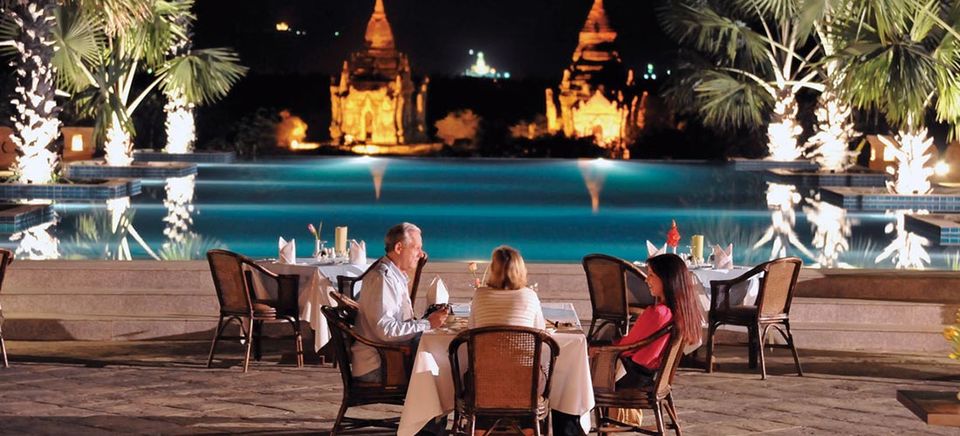 Mandalay
Do not miss your chance to visit one of the most visited places in the country. Mandalay is the second largest metropolitan of Myanmar. In this city, you can visit the second most massive pilgrimage site in the country, known as Maha Myat Muni Paya. This Buddha statue is a 4-meter high landmark which is made of gold and precious jewels. Aside from this, you may also visit the beautiful Sandamuni Paya. This particular tourist spot is situated at the foot of Mandalay Hill. Another famous landmark in the city is the Mandalay Hill. This specific hill measures 230 meters, and it is where you can find various temples and monasteries.
Bagan
Another city which you should visit is the city of Bagan. This particular city is home to various pagodas, monasteries, and Buddhist temples. Notable cultural places in Bagan are Ananda Temple, Bupaya Pagoda, Dhammayangyi Temple, Gawdawpalin Temple, Htilominlo Temple, Mahabodhi Temple, Mingalazedi Pagoda, and Myazedi inscription.
Myanmar Travel Tips: Important Things You Should Know
When you make a Myanmar travel around the country you stand a chance to see various tourist spots which show the rich culture of the country itself. Since the country has a conservative Buddhist culture, make sure you dress properly when you visit temples and other religious tourist spots in the country. Miniskirts and other revealing clothing can be offensive.
Myanmar is home to various cultural and religious festivals. Ananda Pagoda Festival, Kachin Manaw Festival, Naga New Year's Festival, and Mahamuni Pagoda Festival are just a few of the festivals that are held annually in Myanmar. In this connection, you will have a more fun-filled travel experience if you are knowledgeable about the calendar of festivals in Myanmar.
If you are thinking of comfortable accommodation in Myanmar, you don't need to worry at all. Various hotels are found in the country which ranges from the luxurious type to the most affordable option.
Making a Myanmar travel is one of the decision as one stands to enjoy all kind of fan, the culture and beautiful sceneries around the country.
If you want to stay longer in Myanmar and work or start your own business, you'll need a business visa. For more information visit yangon travel agency