If you have been to Delhi in summer, at least you know what it is like. It is too hot in May, with daytime temperatures are sizzling, touching above 430 C. While the scorching heat of the sun compels Delhiites to stay indoors, I thought to myself - why not give it a challenge and have a glance at some of the capital's historical sites?As I was lost in the thoughts of the massive stone fortifications of Tughlaqabad Fort, thick defensive walls of the Red Fort and verdant surroundings of India Gate, my shoes were already dancing and my camera was going out of control to take snaps. Before I could do anything, my restless feet had already started the journey, leaving no choice.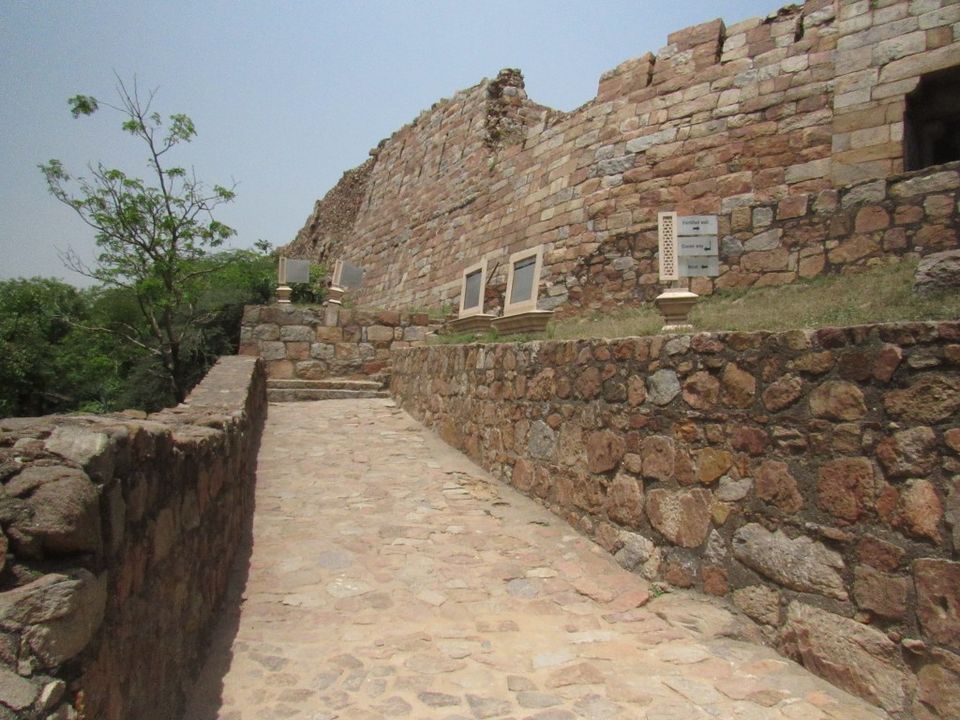 Tughlaqabad Fort - The Third City of Delhi:
Spreading over six kilometers in the southern part of Delhi is the striking, yet dilapidated huge stone fortification of Tughlaqabad. The citadel is one of the most outstanding historic monuments in Delhi was built in 1321 by the founder of Tughlaq Dynasty by Ghiyas-ud-din Tughlaq. Perched right on the Mehrauli-Badarpur road connecting to the new city, the Tughlaqabad Fort was the third historic city of Delhi. It is now able to draw a generous amount of visitors who combine serenity with history.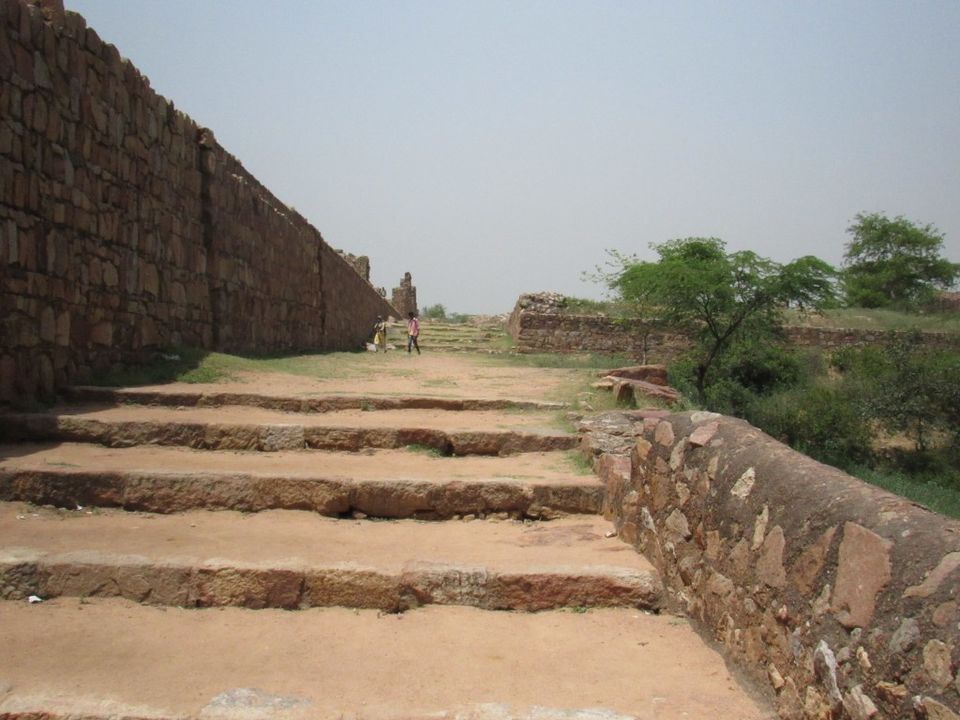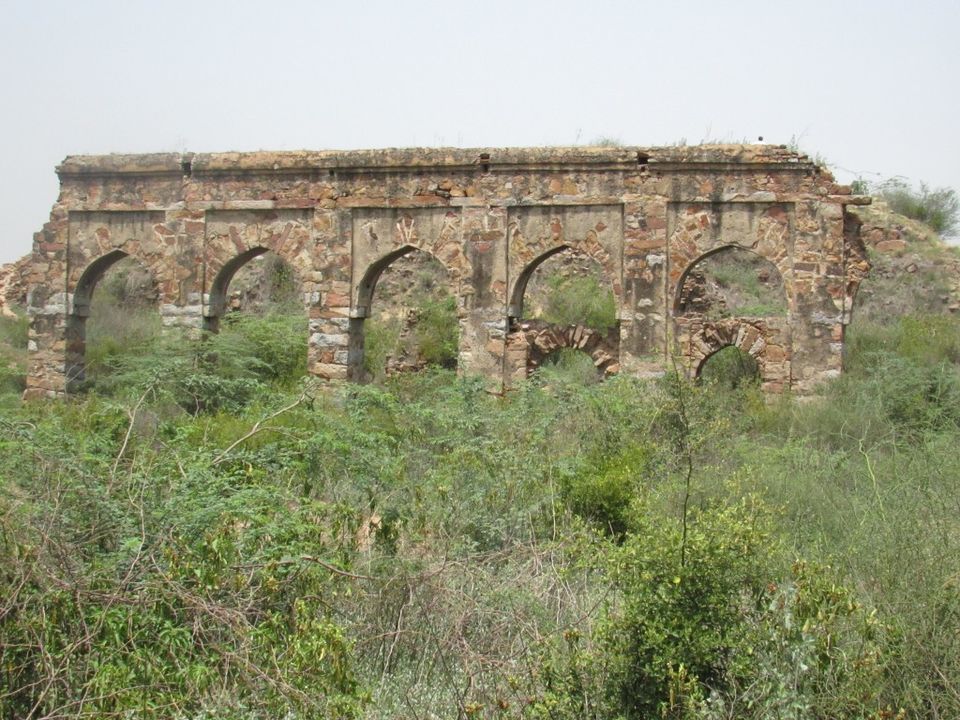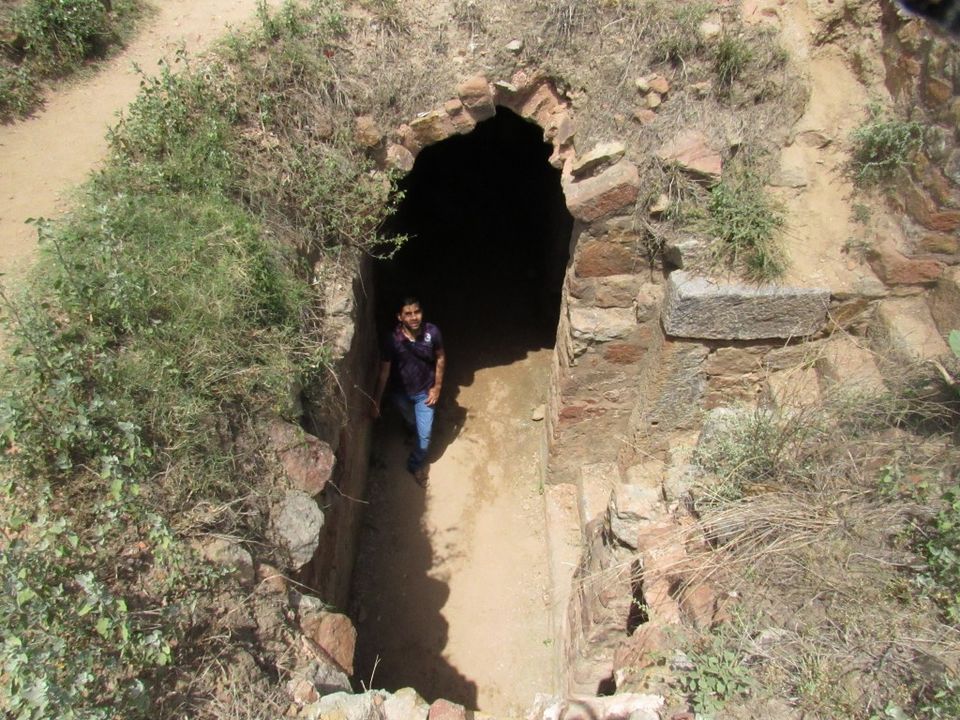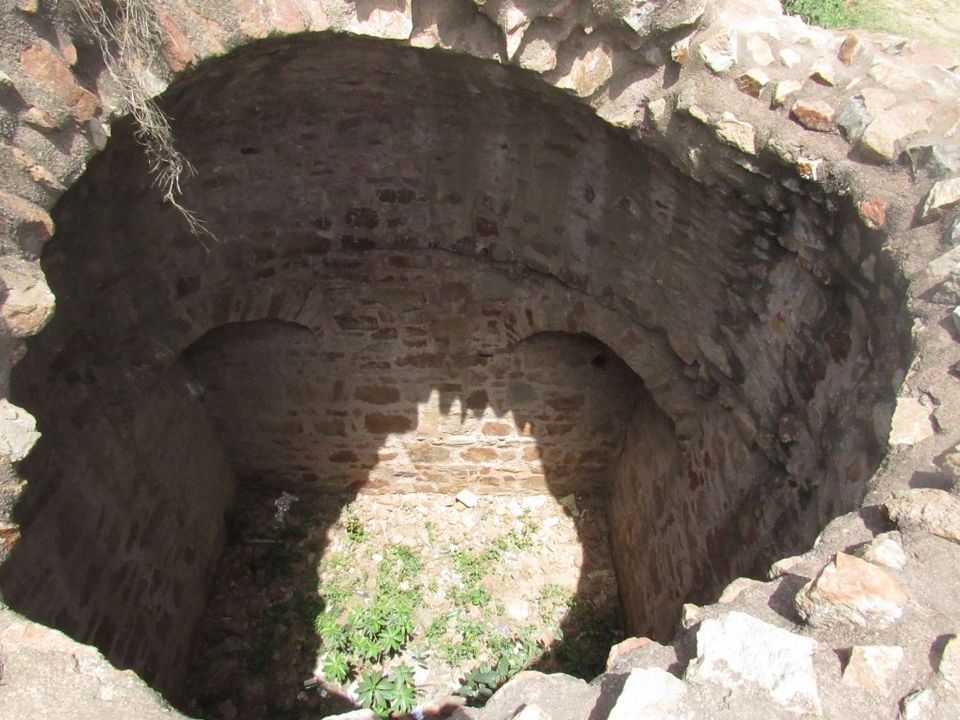 Be watchful! The craggy, uneven terrain is often threatened by thorny shrubs might make you uncomfortable as it did to me while trying to cover the remains of this vast complex. Make sure you have got big eyes to cover up this massive complex because the remains stretch as far as your eyes can observe.
The Romantic Side of Tughlaqabad Fort: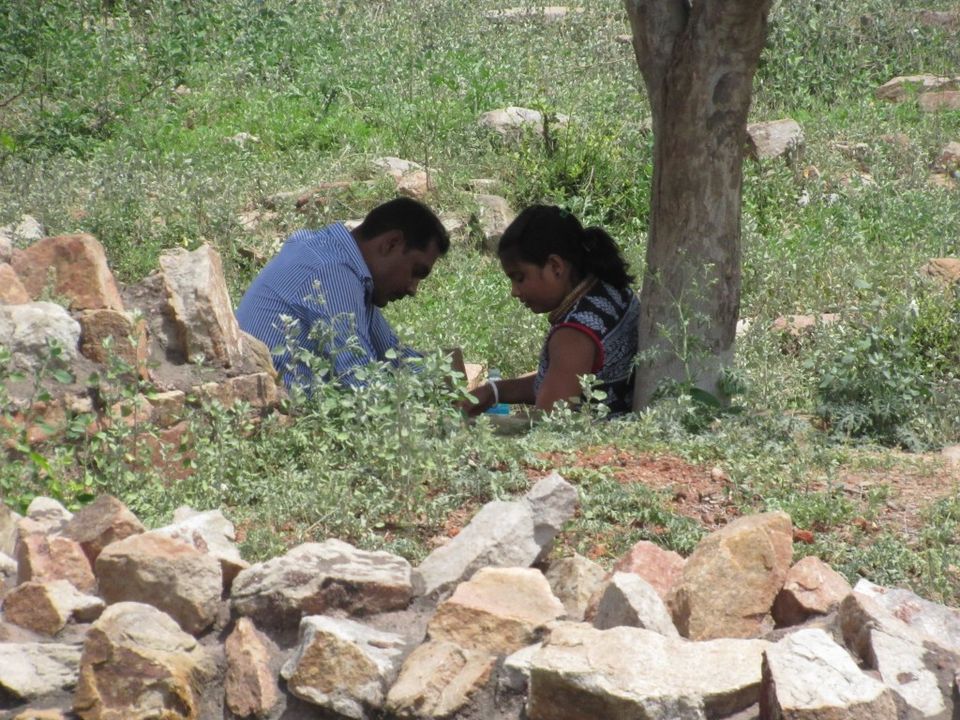 While strolling through the rocky terrains, I stumbled upon with a handful of innocent visitors who have no knowledge of the outer world and busy in finding the safest place so that they can spend some quality time with their partners. I thought to myself - apart from its historical importance, the fort also bears some romantic tinges or it has gradually earned a big name amongst romantics. I couldn't but laugh when I saw the guards constantly making efforts to spot lovers, poking at them and drive them away or at least ask them to sit at a little distance. I must say the guards need a handsome hike in next three months because they are doing more than what they are assigned.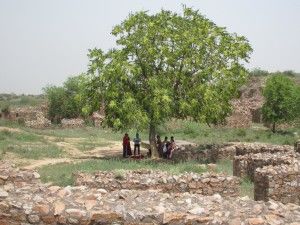 The Mausoleum of Ghiyas-ud-din Tughlaq: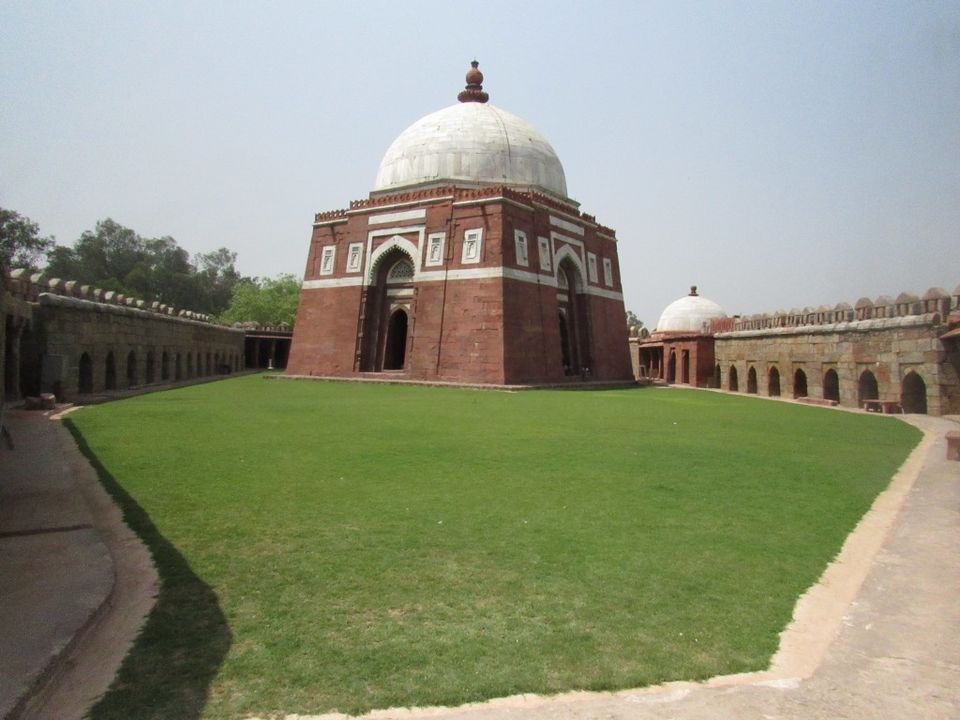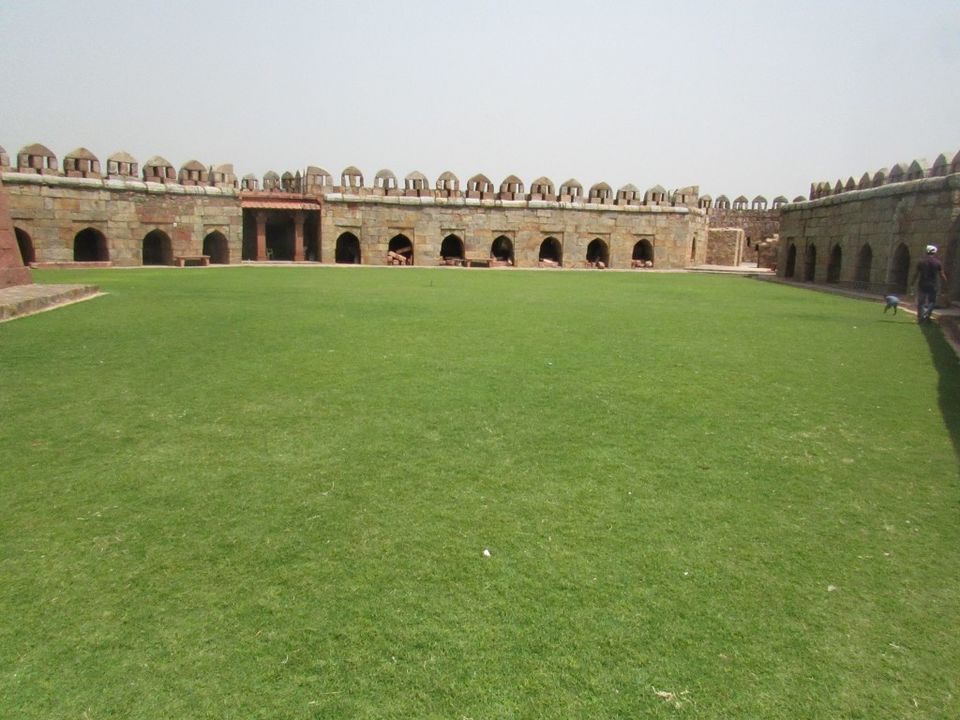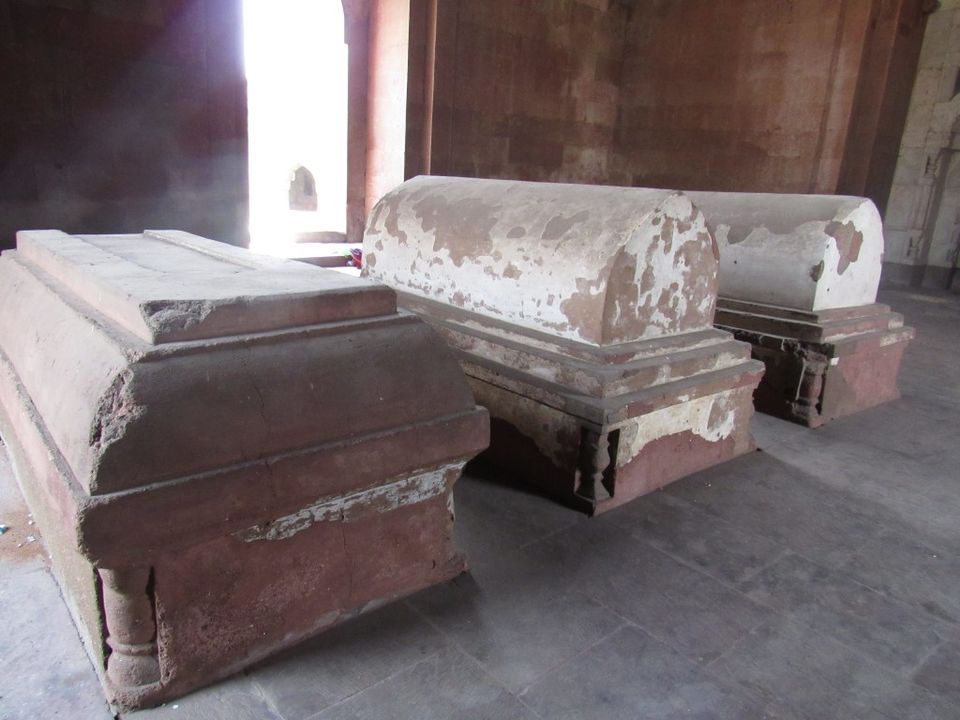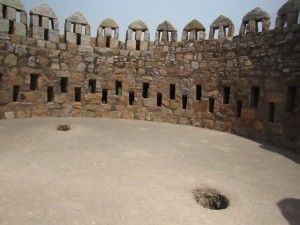 Connected via causeway (divided by Mehrauli-Badarpur Road) is the Tomb of Ghiyas-ud-din Tughlaq. The tomb is set in a lush garden in one corner surrounded by thick, fortified walls. The walls are approximately fifteen meters high. The red sandstone tomb is actually a single-domed square tomb. The white marble dome looks so elegant and is clearly visible from a distance. Peep through inside and discover three graves lined up - the grave of Ghiyath al-Din Tughluq is nestled between the graves of his wife and successor (his son).
Guidelines for Visitors: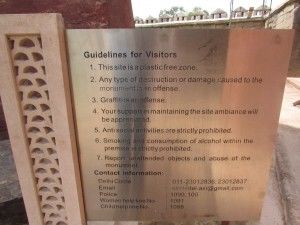 Some Handy Information:
Tughlaqabad Fort Tickets: To get inside the fort, it is important to have Tughlaqabad Fort tickets. Indians can pay Rs 5/- for a ticket, while it costs Rs 100/- to foreigners.
Tughlaqabad Fort Timings: What make Tughlaqabad Fort different from other attractions in Delhi are its timings. It is open all days of the week. You could start your trip from 7 am till 5 pm.
Tughlaqabad Fort Address: It is located on the popular Mehrauli-Badarpur Road. Reaching this citadel is easy by car, auto, bus and metro.
Tughlaqabad Fort nearest Metro Station: The nearest metro stations are Tughlakabad Metro Station and Saket Metro Station.