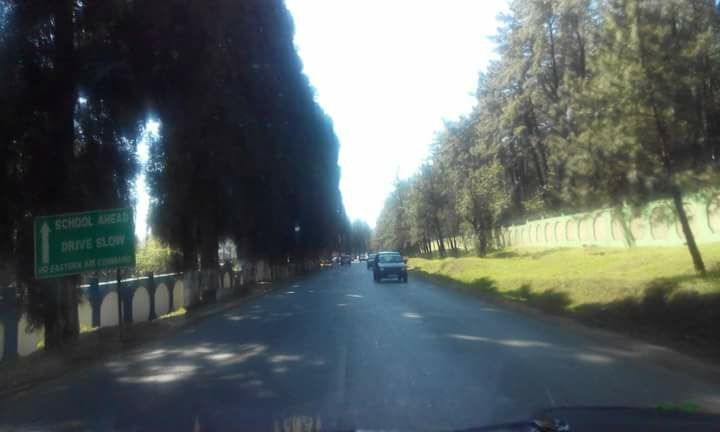 In the recent years, the tourism industry has soared new heights and those in the travel industry all over the world have come up with ways to cater to this growing segment. The reason why a person should put emphasis on travelling is not because to brag about or to make an update on his/her Facebook profile. The person should travel just for his/her benefit.
Yes, travelling does bring out a positive change in one's lives. All that you have heard about other places, people, food or even seen in movies, etc.; all come to a grinding halt when you explore the place by yourselves just to realise how wrong you were about that place. It not only helps in breaking the monotony of life, but it also makes you an incredibly well-rounded human being.
Gone are the days where travelling was meant for the rich or for the hippies. Now, in fact, backpacking trip is on the rise. People who have a flare for writing, photography, adventure, nature, cooking and biking, they all are shoving their belongings in a rucksack and heading out to their desired destination in pursuit of happiness, inspiration, peace, satisfaction or to attain Moksha.
Planning a trip has become much easier in the recent years. All thanks to technology, google, social media, smart phones through information can be extracted in advance about the place visiting, asking questions to other visitors, reading blogs , planning a budget and customising the itinerary accordingly or checking out latest apps which could help in navigating around the city visiting.
Whether you plan a trip with your family, friends or you travel solo, travelling in any form can enrich your life by bringing self-discovery, adding a new perspective to life, gain knowledge and most importantly, it creates stories.
Imagine you are in your death bed and you recapitulate your life. As you summarise your life, you realise there are so many things that are left undone. The adrenaline rush you wanted to experience by jumping off a cliff; viewing the Eiffel tower with your soul mate; mounting up the hills with your biker gang; treating your palette with scrumptious gourmet of cuisines from around the world; diving under the deep blue sea to view the life under the sea; enjoying a bromantic moment with your closest pals on a secluded beach, meditating on a hill covered in a blanket of nature or getting mesmerised by the God made wonders of the world.
There are many ways one can benefit from travelling. Some of them are:
Mental well-being - Travelling can make you a happier person by building self-confidence, providing new experiences, getting you out of boredom and allowing you to meet people from all over the world.
Broadened your thoughts – As you travel, you get to meet people of various races; religion, culture and background which help in getting you become more social, non-judgemental and make you a broad minded person.
Gives you 'Me' time – If travelling solo, then it becomes a double delight as you are the planner of your own itinerary and you get your own time to re-discover yourself. If you are a practitioner of meditation, then travelling can give you a wide array of choices of land to practice meditation.
Makes you less materialistic – More you wander, less shallow you become. During your journey, you realise how little stuff you actually need in life. Coming home, you'll find yourself a minimalist and it will help you understand the essence of life.
A stronger person – Travel is the perfect catalyst for happiness. The more you challenge your boundaries, limitations, fear and step out of your comfort zone, stronger the person you become.
So, next time you decide to go on a shopping spree, why not put that money for a trip instead? In fact, nowadays, travelling is way cheaper than it used to be back in the day. You can opt for hostels over hotels, bus or train over a cab. Street food stalls over restaurants, backpacking over prearranged tours. Some locals in tourist destinations even host guests by charging a small amount by letting them stay with them as a family member. So you can stay and commute as a local in any foreign land and soon, you'll be surprised how inexpensive it is to travel.
One does not have to make huge moolah in order to enjoy the nature's bliss. A little saving every month is enough to give you enough money to head out to your desired destination.
Also, travelling doesn't necessarily mean exploring the other side of the spectrum or visiting a foreign land. It could be in fact exploring the unexplored terrain from your zone, your state, your country. So, make your travel bucket list and go out on a voyage to de-stress and detox your life from materialism. Life's too short to remain stuck only dreaming about travel.
Quote: "The World Is a Book and Those Who Do Not Travel Read Only One Page"– St. Augustine.