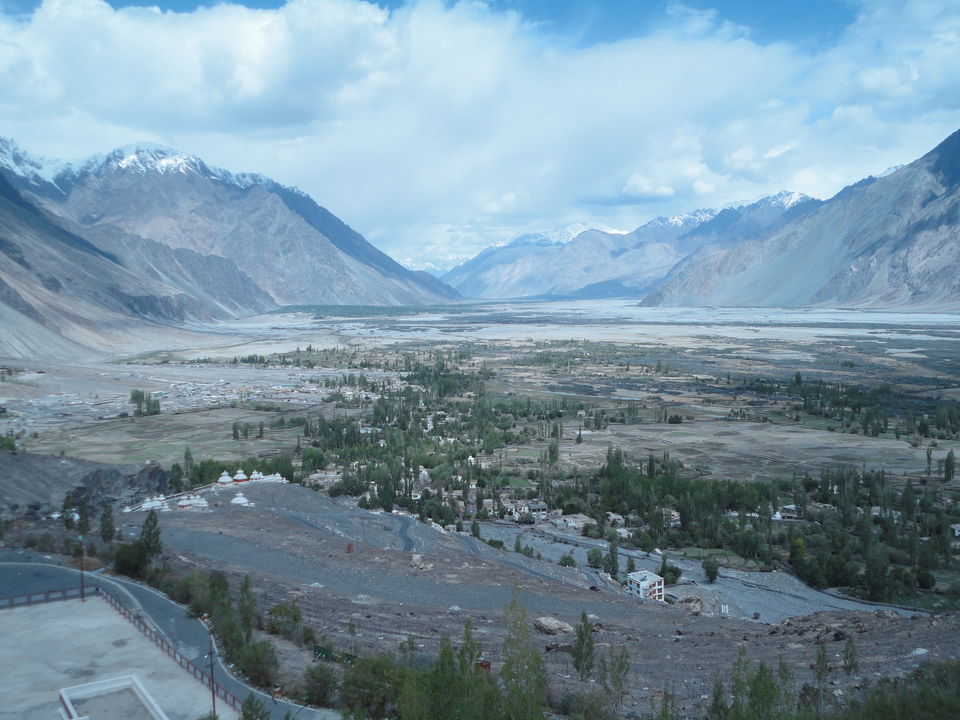 Ladakh is undoubtedly an unexplored paradise! Located along the Himalayas, Ladakh is one of the northern-most territories of India. The mesmerizing mountains of Ladakh, the majestic Pangong Lake, delicious cuisine, cold deserts of Nubra Valley really astonished me when I visited Ladakh in 2015. It was the best-unplanned trip of my life as of now. I was supposed to visit Nepal, but then the earthquake ruined all of my plans. Our tour operator asked us to choose a different place so we chose Ladakh. Initially, I was upset that now I won't be visiting Nepal as it was supposed to be my first international trip. But after I reached Ladakh, I was just blown away by its natural beauty! So let's begin with the Travel Story of my trip to Ladakh.
CONTENTS OF THIS POST:-
1) MY ITINERARY
2) HOTELS/RESORTS WE STAYED AT
3) FLIGHT DETAILS
4) TOURIST SPOTS WE VISITED
5) OUR TOUR OPERATOR & COSTS
6) CONCLUSION
7) FEW TIPS
8) PHOTOS
1) MY ITINERARY
Day 1: So our flight was scheduled to depart Delhi at 8 AM. We reached the airport by 6 and completed all the formalities. Our flight then departed from Delhi and arrived at Leh at around 9:30 AM in the morning. It was a 1 hr 30 min flight from Delhi to Leh and back. Our trip was a one-week trip (7N/8D). We arrived at Leh on 5th June and departed on 12th June. We were met by our trip representative at Leh Airport and completed a few formalities. After that, we drove to our hotel, Hotel Mansarovar. It was a beautiful hotel considering the location and views. We were advised to rest the first day in the hotel to get adjusted with the climate. The first day, we just gazed at the beautiful views from our window. We had our dinner and rested.
Tip: Leh is located at high altitude and oxygen levels are low there compared to other places in India. So, it is advised to rest the first day after arriving at Leh or any other place in Ladakh.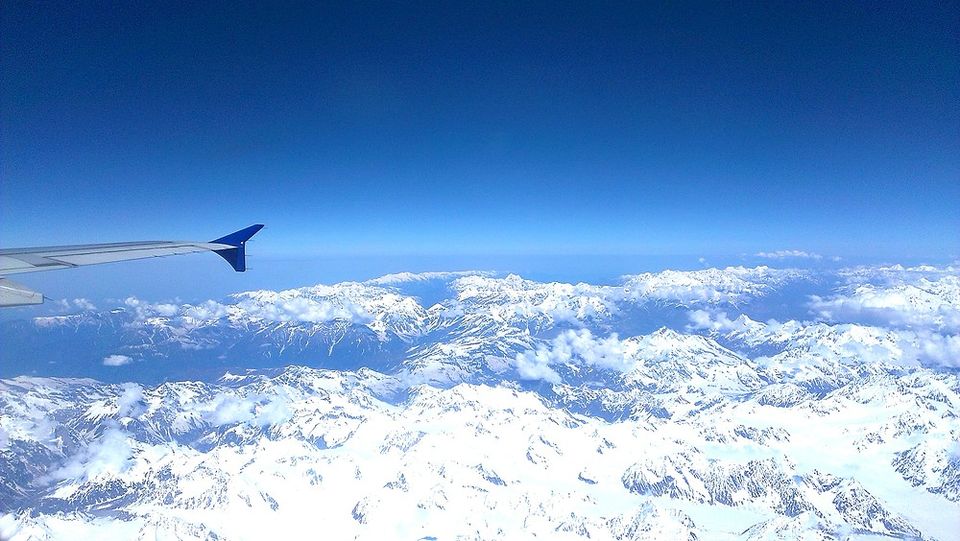 Day 2: We visited a few monasteries and forts like the Thiksey Monastery, the Shanti Stupa and a museum. We left the hotel at 9 AM in the morning and visited Thiksey Monastery first. Thiksey Monastery was built in the 15th century by two Tibetan Buddhist personalities namely Sherab Zangpo and Palden Zangpo. The monastery is a beautiful piece of Tibetan architecture and is spread across a vast area on a hill-top. The views from the top of the monastery were just amazing! Shanti Stupa, on the other hand, was built by Japanese monks to promote world peace. Shanti Stupa is located on a hill-top and has brightly coloured reliefs on its mid-levels and is topped by a white hemisphere.
Day 3: Today, we were scheduled to visit the charming Nubra Valley, about 160 kms north of Leh. We had our breakfast and hopped into our Toyota Xylo and left our hotel at around 9:30 AM in the morning. The journey from Leh to Nubra Valley was going to be exciting as we were to pass through one of the World's Highest Motorable Passes -- Khardung La Pass -- located at an altitude of 17,582 ft (or 5,359 m). I was excited as well as tensed -- as I feel nauseous whenever I travel in the mountains. Throughout the journey, we encountered some of the most beautiful views of the snow-capped Himalayan mountains. We reached Khardung La Pass after 3.5 hrs and clicked some pictures. We reached Nubra Valley at around 4 PM in the evening, checked-in to our resort and got some much-needed rest. We visited the cold deserts of Nubra Valley in the evening and came back to our resort later in the evening after walking around the desert for some time.
Day 4: Today, we were supposed to go back Leh, have a day's rest and then travel to the scenic Pangong Lake, which is 160 km south of Leh. We had a wholesome breakfast this morning at the resort and then, we started our journey to Leh. We had driven for like 75 kilometres and that's when the unfortunate happened. An accident occurred near Khardung La in which one entire family was killed. It closed the road forward and we decided to go back to Nubra. We reached Nubra in the evening and rested. Now, as Khardung La had been closed due to the accident, we decided to take a longer route through Chang La pass. It increased the journey duration by almost 1-2 hrs.
Day 5: We left our resort in the morning after breakfast and started our journey towards Leh through the Chang La Pass (situated at an elevation of 17,590 ft or 5,360 m above mean sea level). We drove towards Khalsar, Durbuk and arrived at Chang La in the afternoon. We stopped at a restaurant for lunch during our journey from Nubra to Leh via Chang La. Anyways, we arrived at Leh in the evening and rested for the day as we were scheduled to visit Pangong Lake tomorrow.
Day 6: Today was the day for which most of us were excited. We were to visit Pangong Lake today. The lake was where a famous Bollywood movie called "3 Idiots" starring famous Bollywood actor Aamir Khan was shot. So we left our hotel in the morning after a hefty breakfast and started our 5.5 hr long journey towards Pangong Lake. First, we visited the Shey Palace located in Shey village. The Shey Palace and Monastery were built in 1655 on the instructions of Deldan Namgyal, in the memory of his late father, Sengge Namgyal, below the first palace. The monastery is noted for its giant copper with a gilded gold statue of a seated Shakyamuni Buddha. After visiting the palace, we departed for our onward journey to Chang La Pass. We arrived at Chang La at around 11:30 AM and clicked some pictures. The road from Leh to Pangong Tso was a scenic one. We got to see some beautiful views of the Himalayan mountains spread across the beautiful valley. We reached the beautiful Pangong Lake at around 3 PM and checked-in to our resort. Our resort was a camp resort. The tents were very well-maintained. One thing which bothered me was that there was no bed in our tent. Beds were available but not in all of the tents. The climate of Pangong is generally very cold so sleeping on a mattress was something which I thought about a lot. Anyways, so we visited Pangong Lake later in the evening. The beauty of the lake cannot be expressed in words! Crystal clear water with a blue hue and obviously, freezing cold! The landscape around Pangong Tso (as its locally known) was beautiful as well. The lake was completely surrounded by the Himalayas. We took a stroll near the Lake for some time and embraced its beauty and charm. There were many Yaks near the Lake, most of them belonged to the herders. Yak rides were available and I did ride a Yak for some time but now I'm not a fan of riding animals for fun :p We also visited a place where a Ladakhi dance was organised. It was a spirited performance and yeah, it was great! :) We later came back to our resort after an amazing day and rested for some time, seeing the pictures. Dinner was served later in the night and I must say, that till date, I have not forgotten that amazing dinner. It was just so so delicious! This was a day to remember for me in my life.
Day 7: Today, we bade goodbye to the charming Pangong Lake. We departed for Leh at around 9:30 AM in the morning after a wholesome breakfast. Now, I don't remember much on what happened on Day 7 but as far as I remember, we stopped at a few places as part of our break-journey. We reached Leh in the evening at 4 PM. I remember that there was a Tibetan fete going on in Leh. We visited the Tibetan market in the evening and did some shopping. The hotel had organised a Ladakhi dance for all the tourists in the hotel. It was again, really good and was absolutely perfect for a memorable moment in the Ladakh trip. We were scheduled to depart Leh tomorrow morning. I really felt sad as such an amazing trip had come to an end.
Day 8: We got up at 6:30 am on a chilly morning in Leh. The staff came and we were escorted to our car and then we went to the airport for our flight back to Delhi. I was initially sad but I made up my mind that I will again visit Ladakh in my life. We departed Leh at around 10:30 AM and reached Delhi at around 12 PM.
P.S: As this trip is 5 years old, I don'tremember every single detail but whatever I could remember, I wrote it down. There are few other places where we visited like Leh Palace, Hemis Monastery, Sankar Gompa, a school where the famous Bollywood film "3 Idiots" was shot, etc.
2) HOTELS/RESORTS WE STAYED AT
a) In Leh: Hotel Mansarovar
b) In Nubra Valley: Royal Deluxe Camp (earlier Chamba Camp)
c) In Pangong: Camp Martsemik La
3) FLIGHT DETAILS
a) From Delhi to Leh:-
Airline: GoAir
Flight Number: G8 203
Route: Delhi (DEL) - Leh (IXL)
b) From Leh to Delhi:-
Airline: GoAir
Flight Number: G8 194
Route: Leh (IXL) - Delhi (DEL)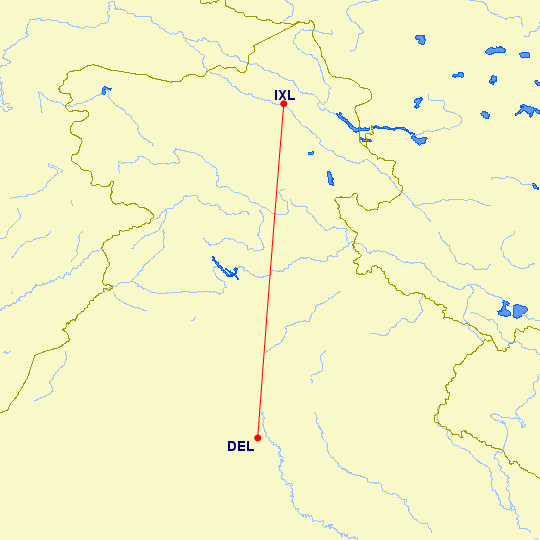 4) TOURIST SPOTS WE VISITED
a) In Leh: Shey Palace, Thiksey Monastery, Shanti Stupa, Khardung La and Chang La, Stok Palace
b) In Nubra Valley: Diskit Monastery, Maitreya Buddha Statue, Sand dunes of Hunder
c) In Pangong: Pangong Lake
5) COSTS
Our tour operator was Cox & Kings. The total cost for 3 people - me and my parents, was 1,40,000 INR (or 1840 USD, 1681 Euros and 1475 Pounds). Additional costs amounted to 25,000 INR taking the total cost to 1,65,000 INR (or 2173 USD, 1985 Euros and 1740 Pounds).
6) CONCLUSION
My trip to Ladakh was one of the best trips ever and I will look to visit Ladakh again. Every single monastery, museum visits were great! The Pangong Lake was so serene. The landscape of Nubra Valley was beautiful as well. All the hotels, camps were great. Overall, I had a great trip!
7) FEW TIPS
When in Ladakh, there are certain rules to follow to make your trip a memorable one. I have listed the rules here:
1) Always carry a torch with you as electricity problems are very common in Ladakh.
2) Always carry essential items like medicines for altitude sickness (consult with your doctor), sports shoes, sunscreen lotions, winter care creams, Thermal wear, personal toiletries.
3) Day temperature in Ladakh goes up to 21 degrees Celcius (or 70 degrees Fahrenheit) and at night the temperature might drop well- below 10 degrees Celsius (or 50 degrees Fahrenheit) so pack your bags accordingly.
4) Upon arriving at Leh, it is advised for you to get acclimatised to the cold climate of Ladakh. It is advised to have a full day's rest (the day you arrive or the first day of your trip) even if you don't suffer from any kind of breathing problems or altitude sickness. You should always rest the first day you arrive Ladakh.
5) Always take an oxygen-cylinder with you for emergency purposes. Hotels in Leh provide these cylinders at reasonable prices.
6) Be sure to carry altitude sickness medicines with you during your trip (after consulting your doctor).
*Caution: In case you don't feel better in the initial one or two days, you should immediately consult a specialist doctor in Leh.
8) PHOTOS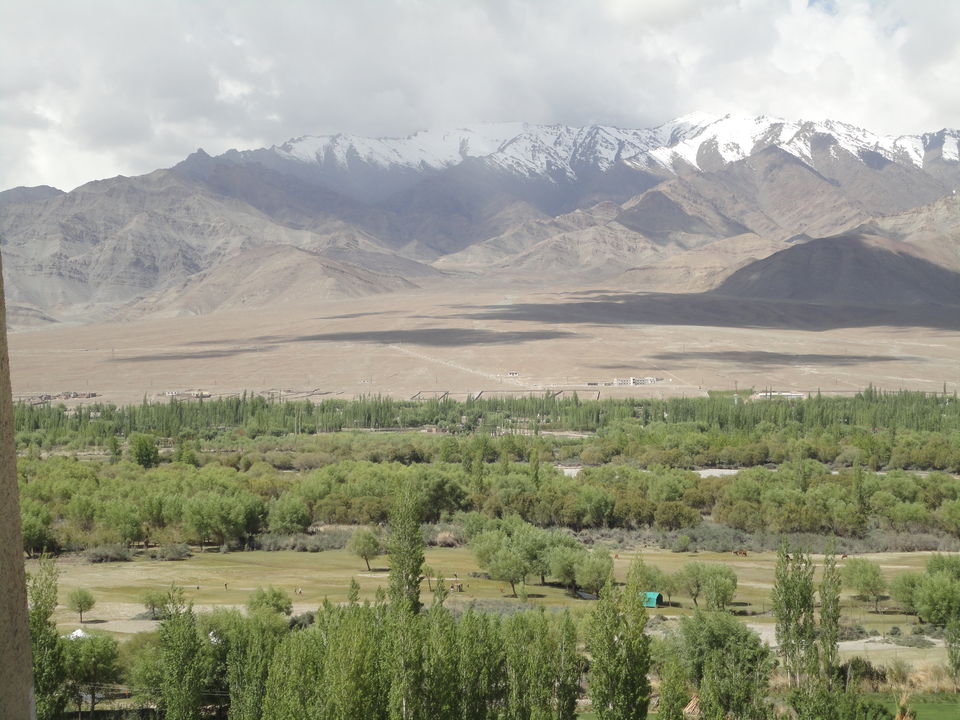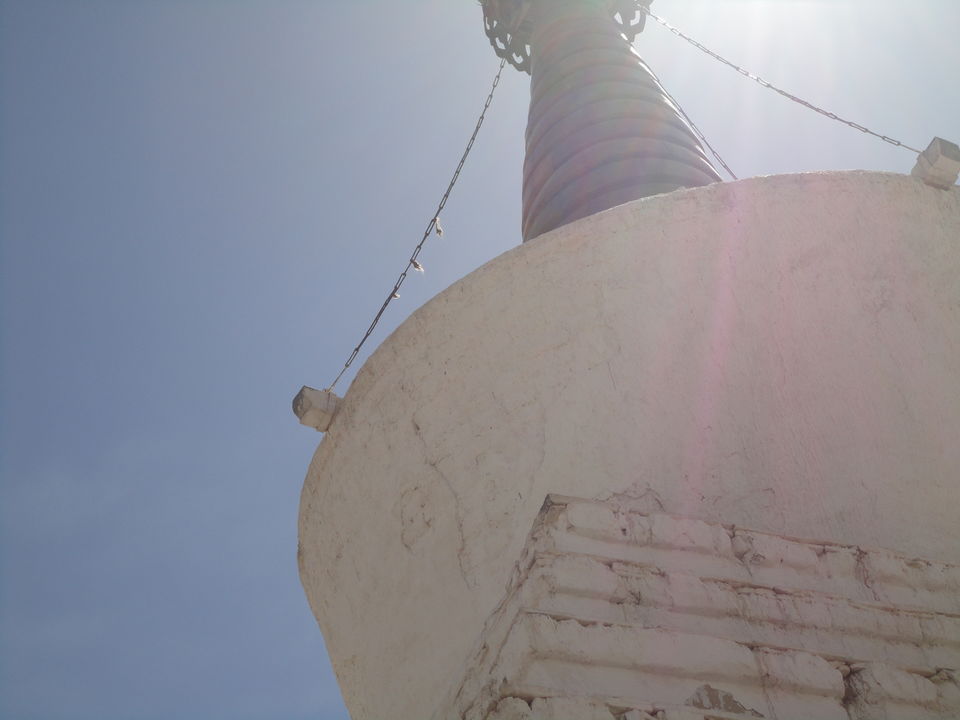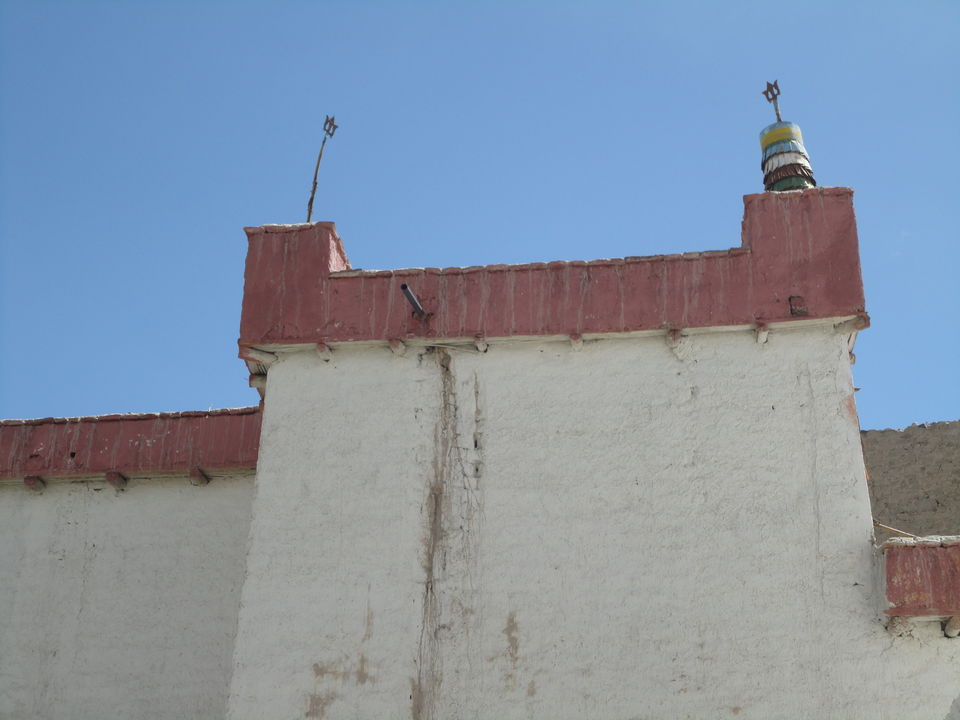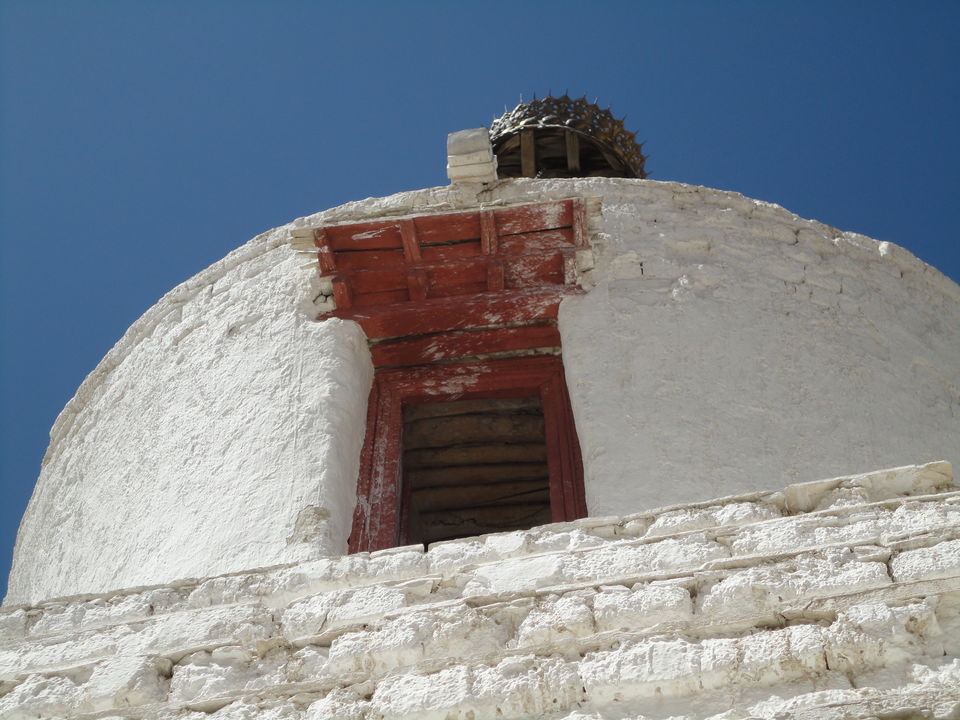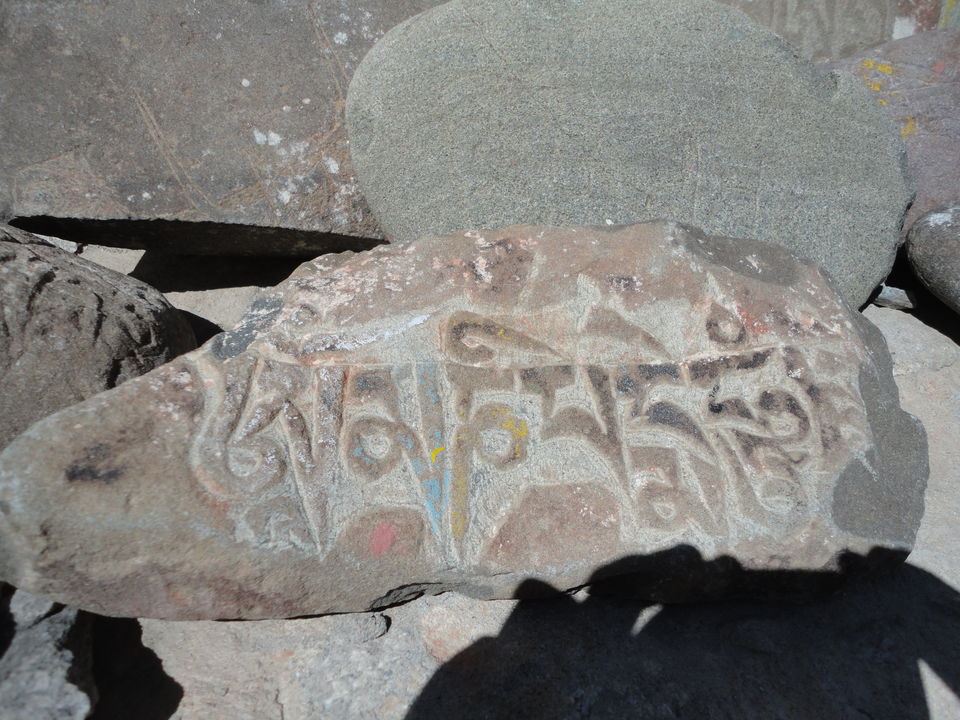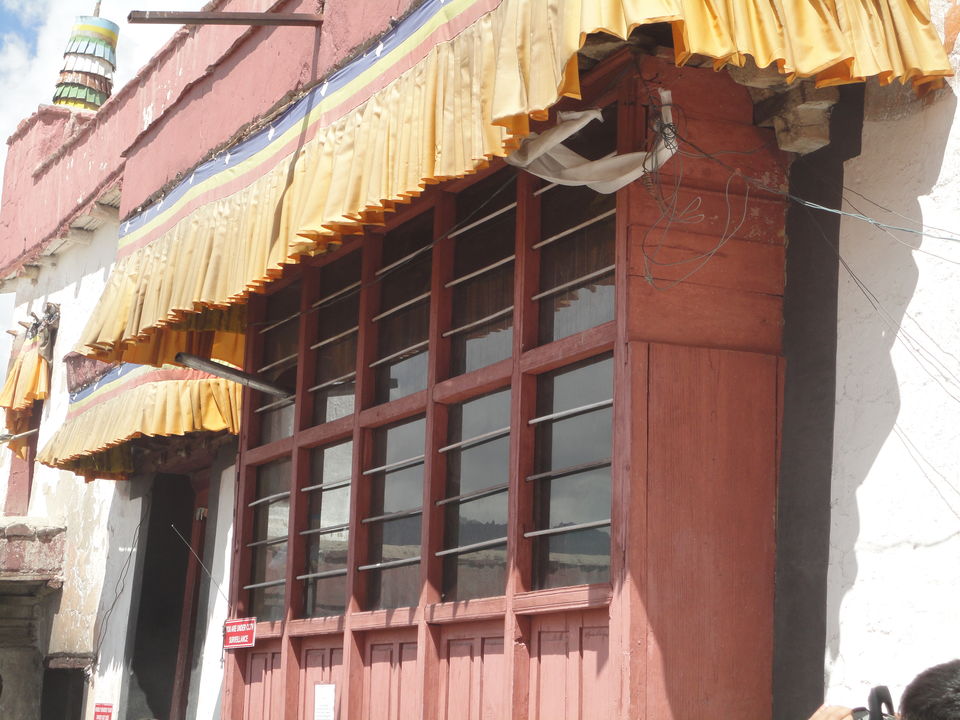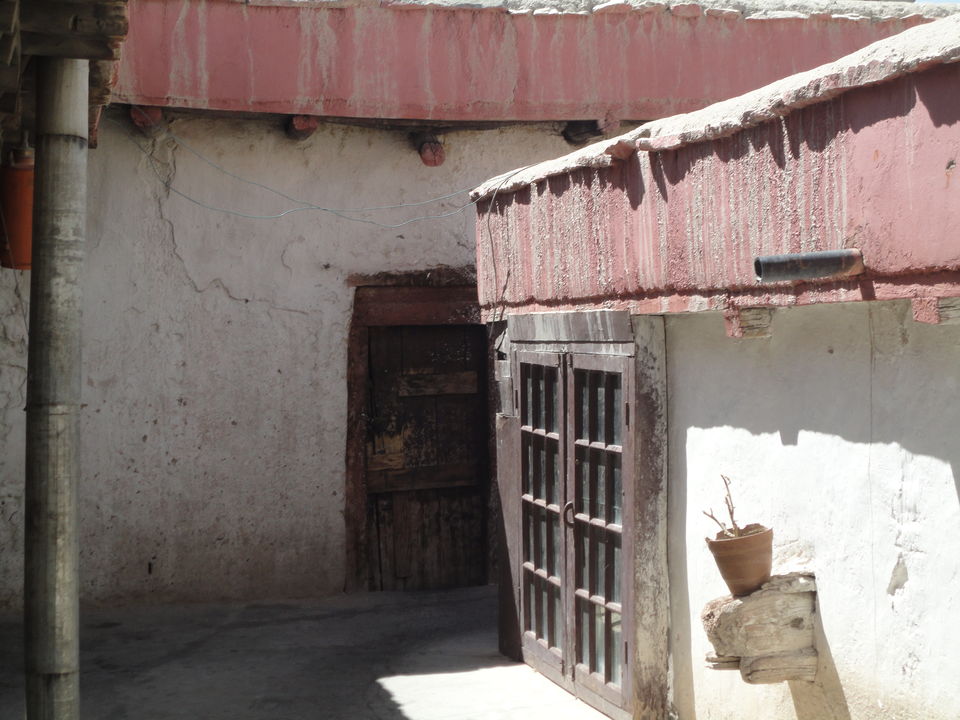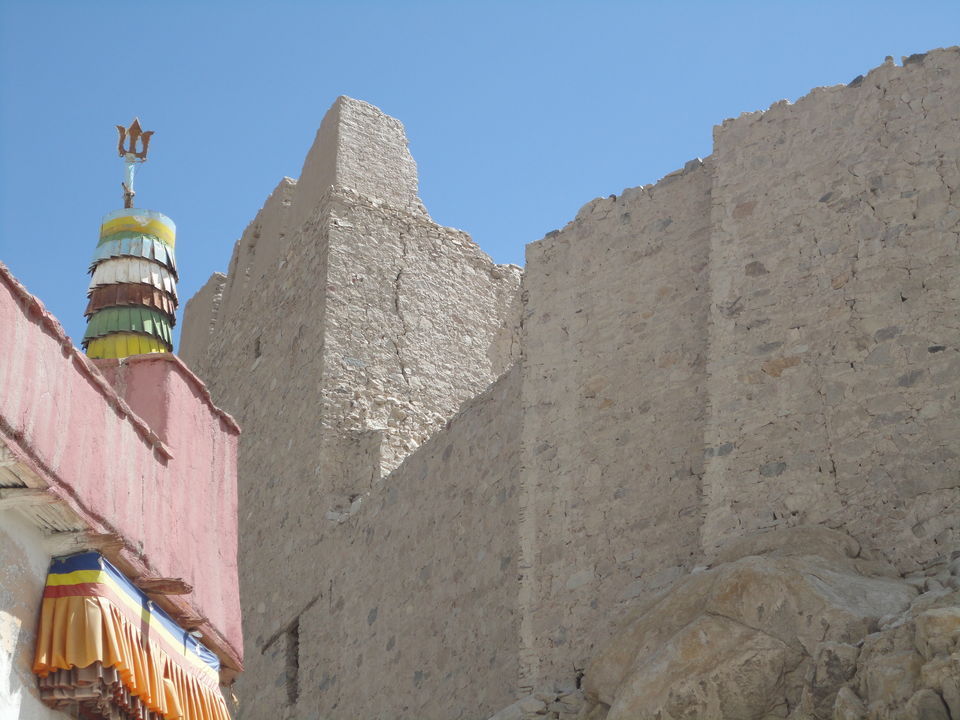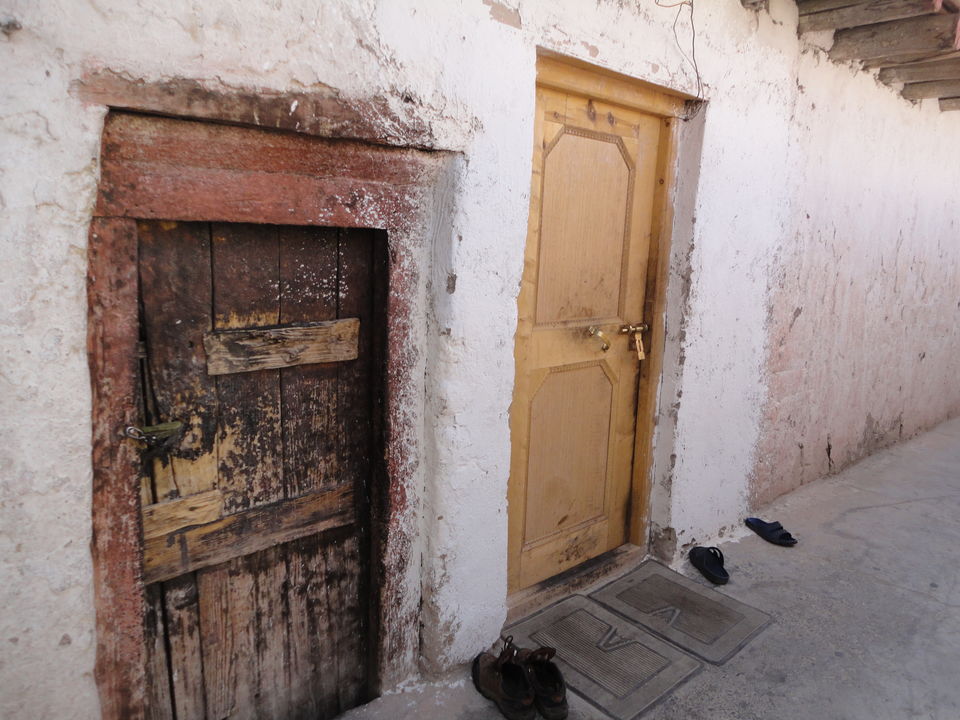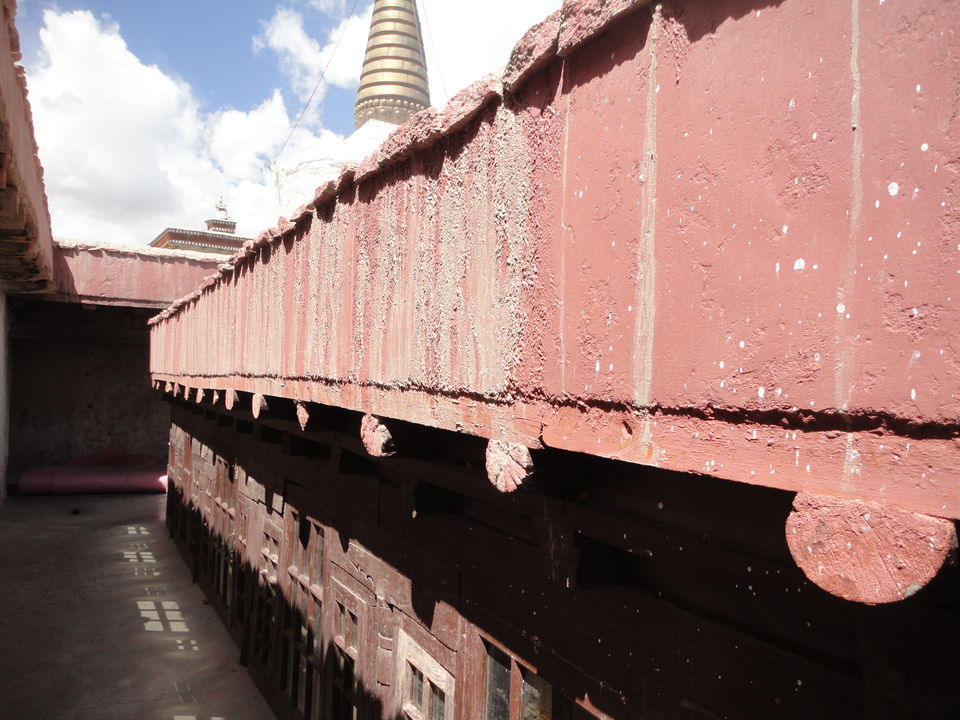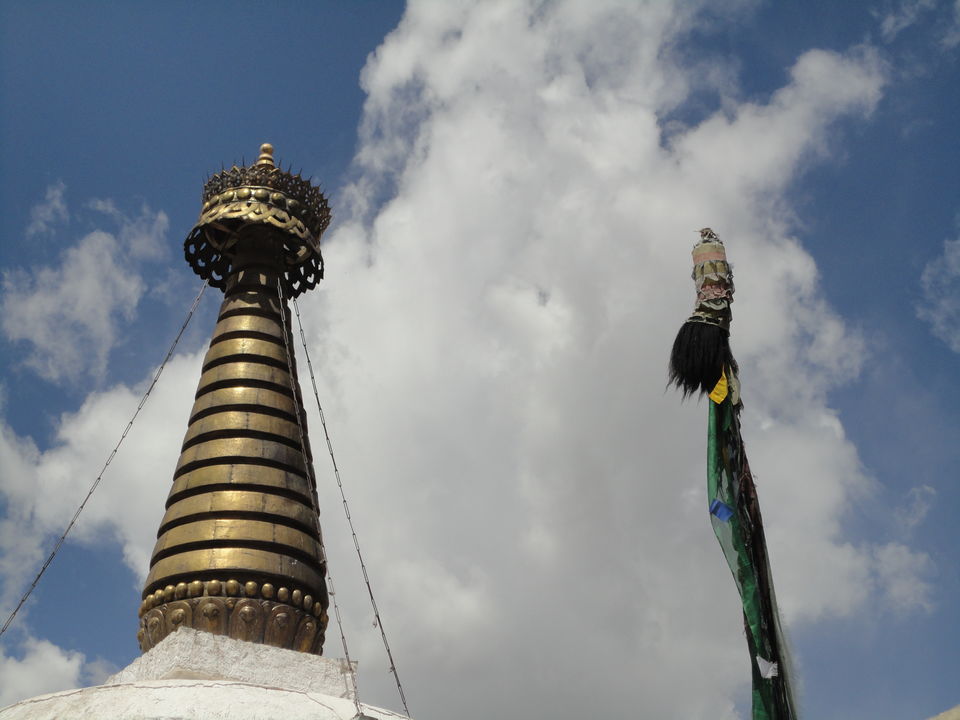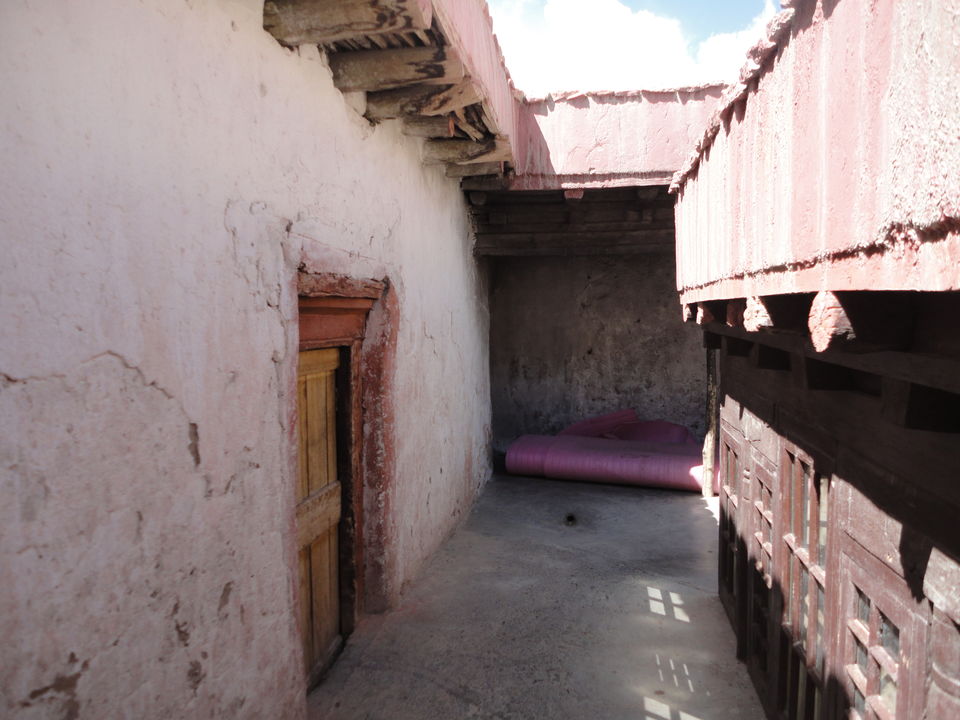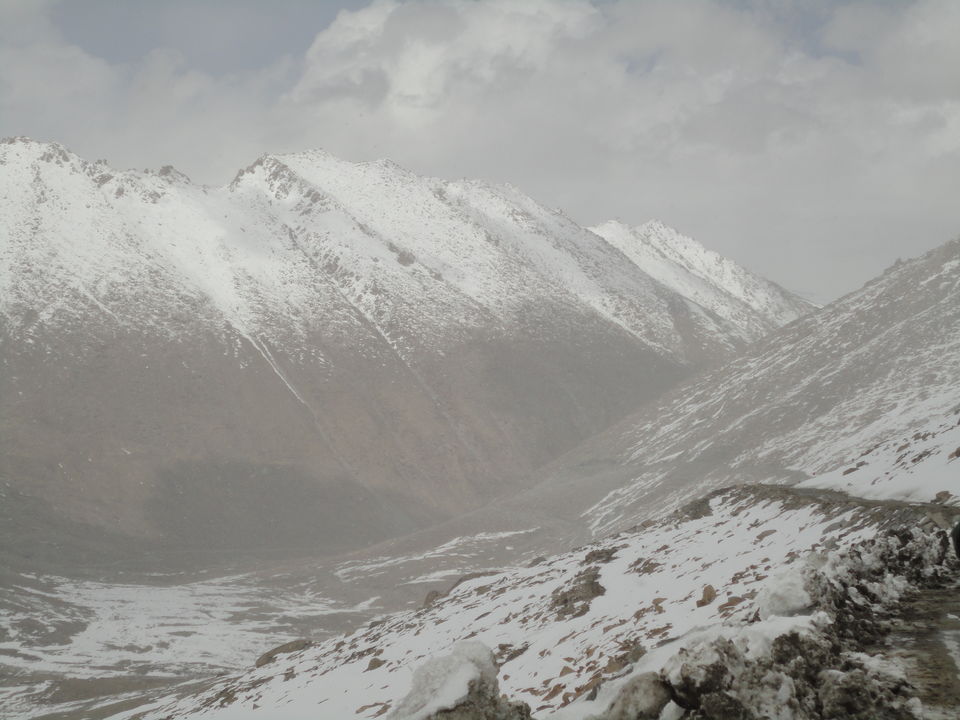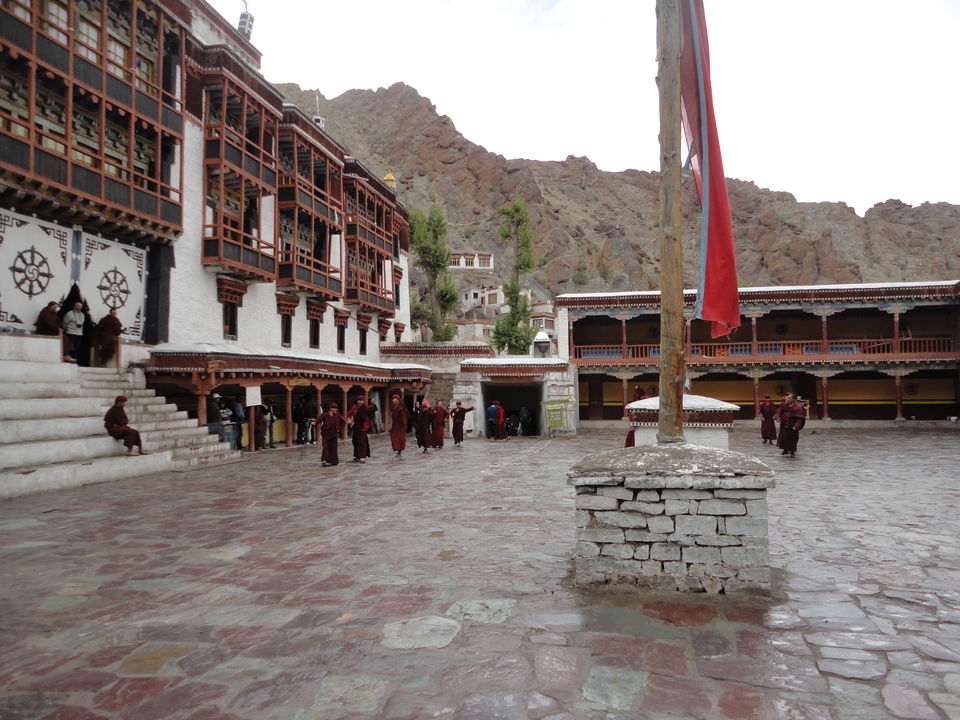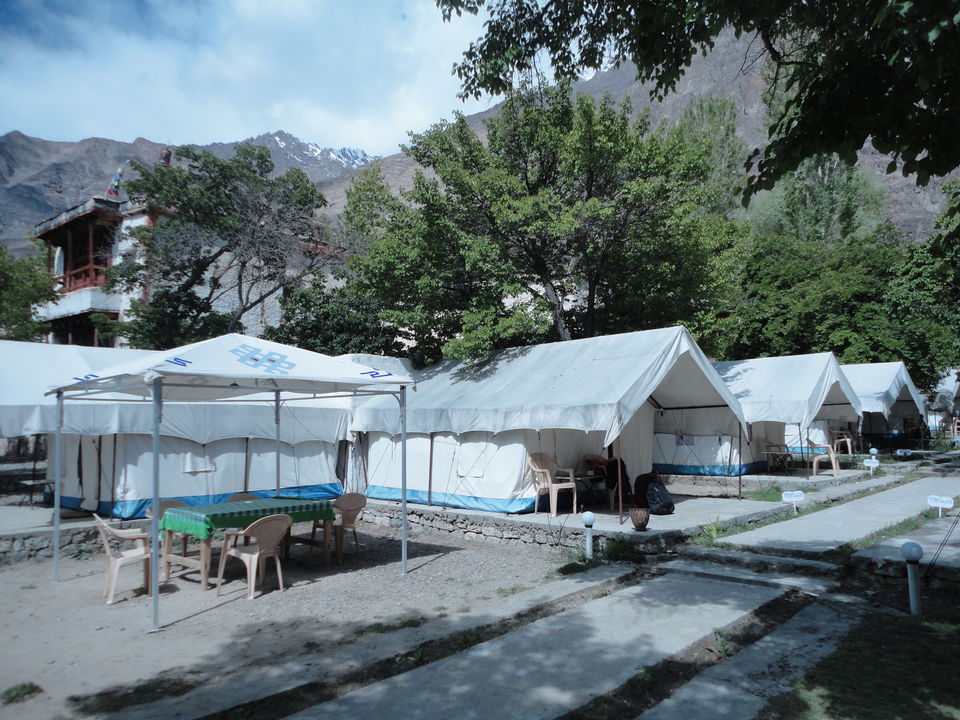 ***Have you been to Ladakh? What places did you visit and how was your experience? Share your experiences and opinions with me in the comment box below! I would love to hear from you!***