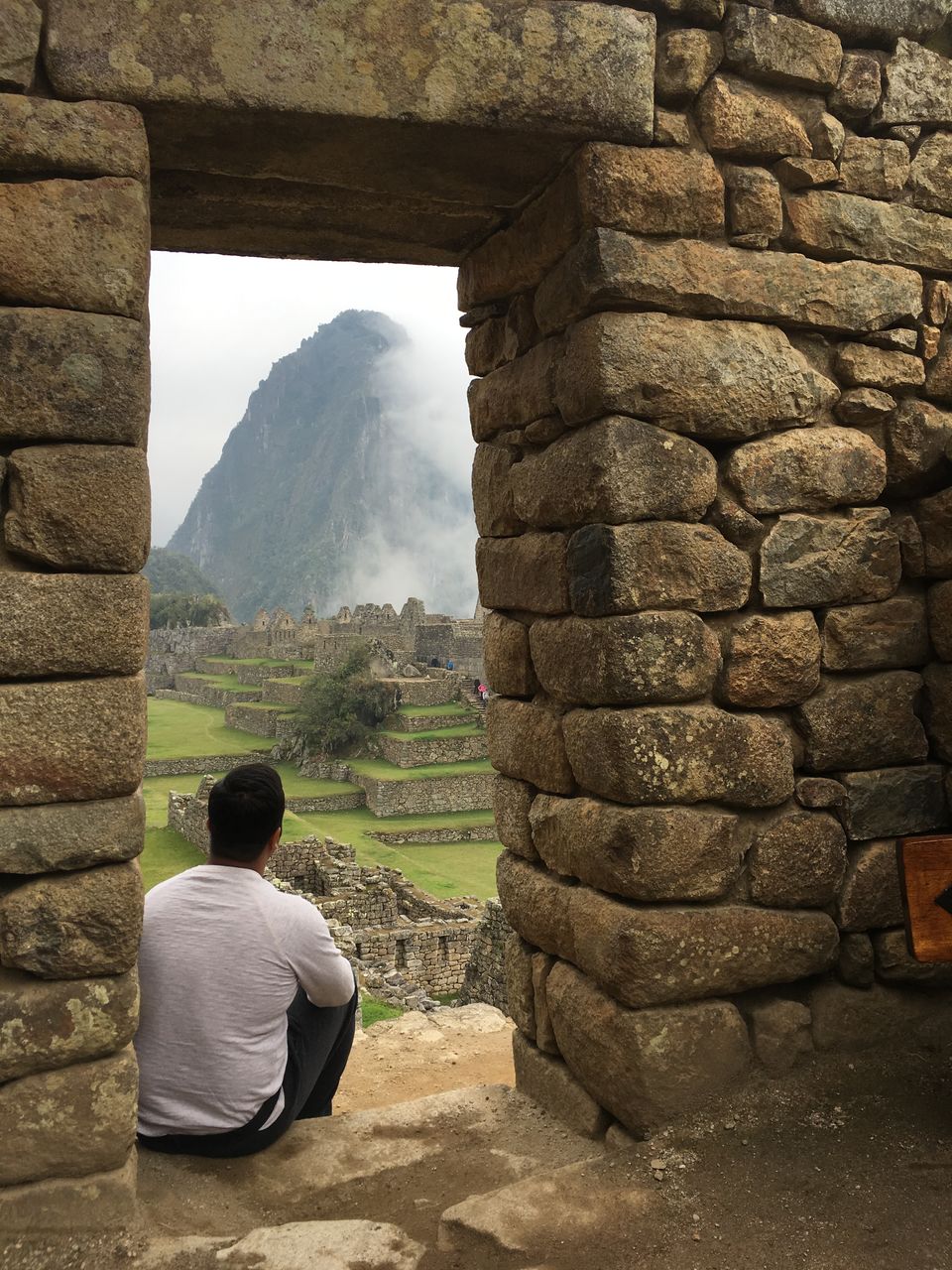 Machu Picchu is an Inca citadel situated on a mountain, at a height of approximately 2400 meters, in the Urubamba province of the Cusco region in Peru. One of the reasons for its popularity is because it became known to the international world only in 1911 after an American explorer, Hiram Bingham discovered it. In the local Quechua language, Machu means "old", while Picchu means "peak", hence it means "old peak" or "old mountain".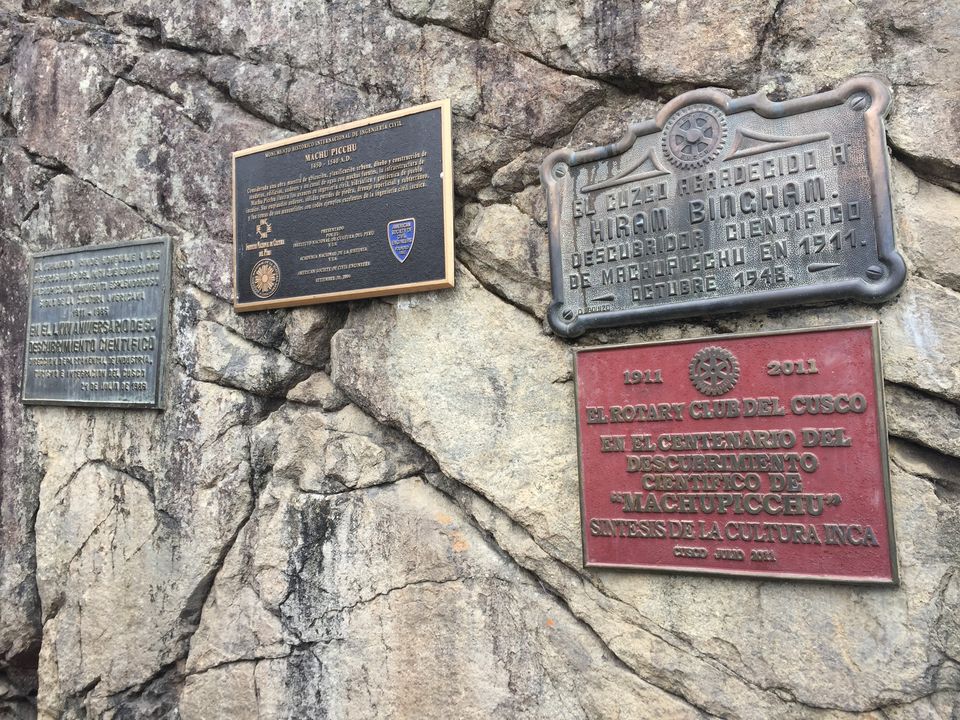 If you're not on a tight schedule, consider spending two days at Machu Pichhu. There's a lot to see and one day won't be sufficient.
We took a guided tour of Machu Picchu which lasted about 3 hours. Keep in mind that no documents or writings have been found about the citadel, so anything you read or hear from the guides are based on assumptions from archaeologists.
Weather permitting, best time to be at Machu Picchu is at sunrise or few hours before sunset. A lot of people visit Machu Picchu from Cusco just for a day, they usually arrive before noon. So if you avoid this time and head there early morning or later in the afternoon, you should see less crowd.
Best place to take pictures (as you see in magazines) is from the watch tower or guard house (its on the left hand side after you enter). Walking uphill towards the guard house could feel strenuous, slow down and take your time. As you walk up after taking the left, you reach a junction, you take a left to go to sun gate and right takes you to the watch tower.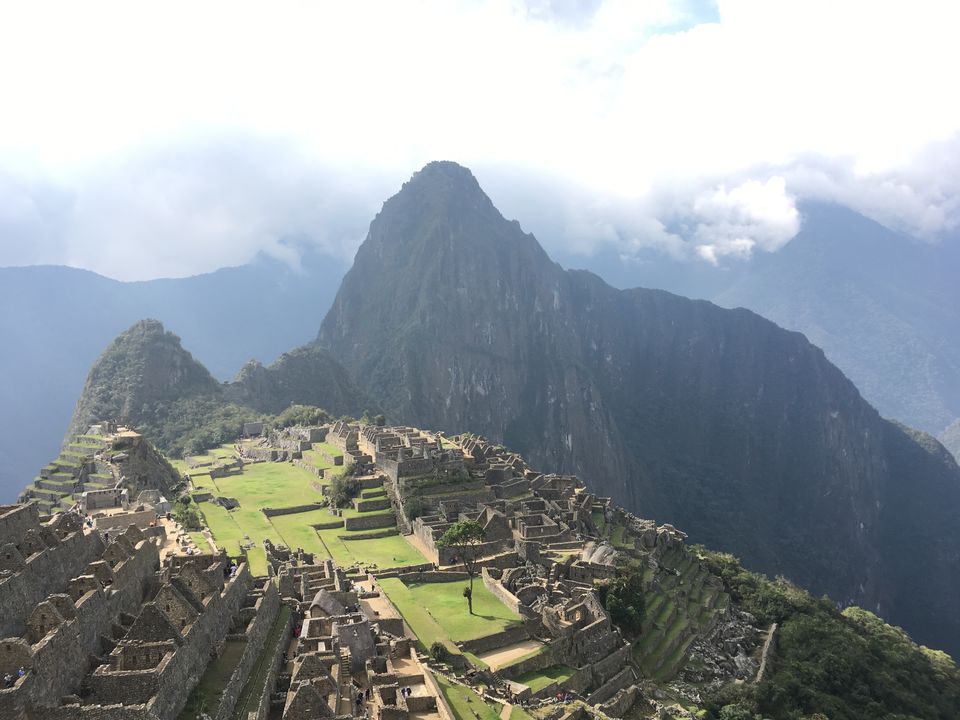 Sun gate is a 2 hour round trip if you're walking really slow.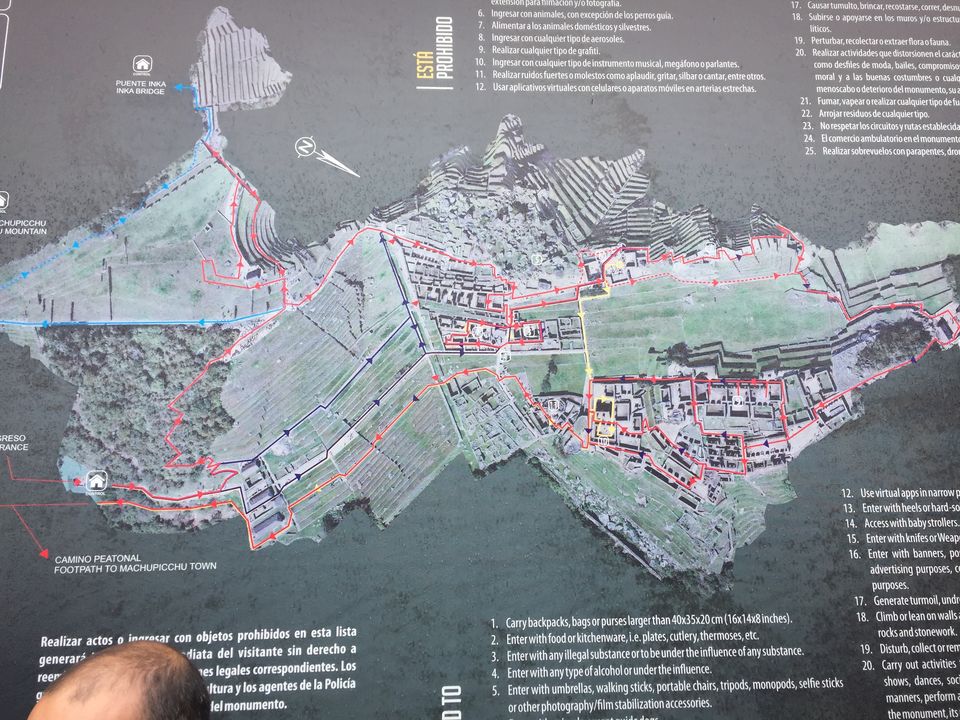 If you have blank pages on your passport, don't forget to get a stamp of Machu Picchu on your way out.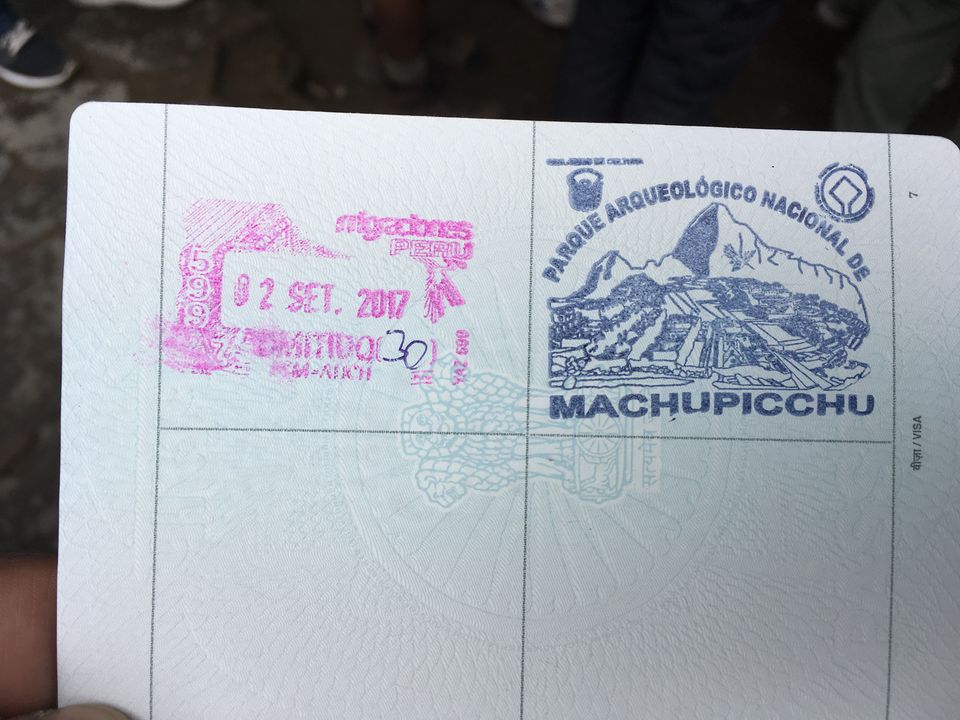 Useful Tips
1. Weather can change at any instant, so keep a poncho or a light raincoat handy always.
2. Walking or hiking sticks are not allowed inside (they're only permitted for the elderly).
3. Only small backpacks are allowed inside. Don't worry, if you have a bigger one, you can leave it past the main entrance for a nominal charge.
4. There's no restroom or restaurant after you pass the main entrance. Depending on how far inside you are, it can take about 20-40 mins for you to reach outside, so keep that in mind. It's a good idea to keep a bottle of water and some light snacks with you. Theres a snack bar and a restaurant before you enter. The restaurant is pretty expensive, about $40 for buffet lunch.
5. You can buy your shuttle bus tickets at Aguas calientes (about $24 return as of Sept 2017). Do buy it in advance as the lines could be really long. The bus journey takes about 30-40 mins.
6. Wear long clothing or keep your insect repellent handy as you may find some bugs.
7. Always keep your passport with you. It is checked at the entrance. If you don't have it you will be denied entrance.
8. Its no short walk in the park. Be prepared to walk/stand for about 2-3 hours, especially if you are taking a guided walking tour.
9. If you haven't booked a guided tour, you can find local guides at the entrance.
10. Machu Picchu is always tiring, so feel free to get an Inca massage or relax at the hot springs (about 20 soles) in Aguas Calientes when you're back.
11. If you have time, you could visit the Mandor waterfalls which is about an hour walk from Aguas Calientes.
12. If you're in need of extra cash, Aguas Calientes is not a bad place to exchange currency, but you may get better rates at Cusco.