So, this is my first attempt on documenting something which is life to me. Yes, Travel. What got me started was my urge to share travel experience and inspire others in the best possible way. Because of our busy schedule, sometimes we forget to live it to the fullest and end up giving absolutely no time to self. So trust me, travel does make you think and look at the things differently and truly gives a new meaning to life.
This blog is all about places I have traveled to in 2017 and before I head straight into it, let me start with my favorite quote: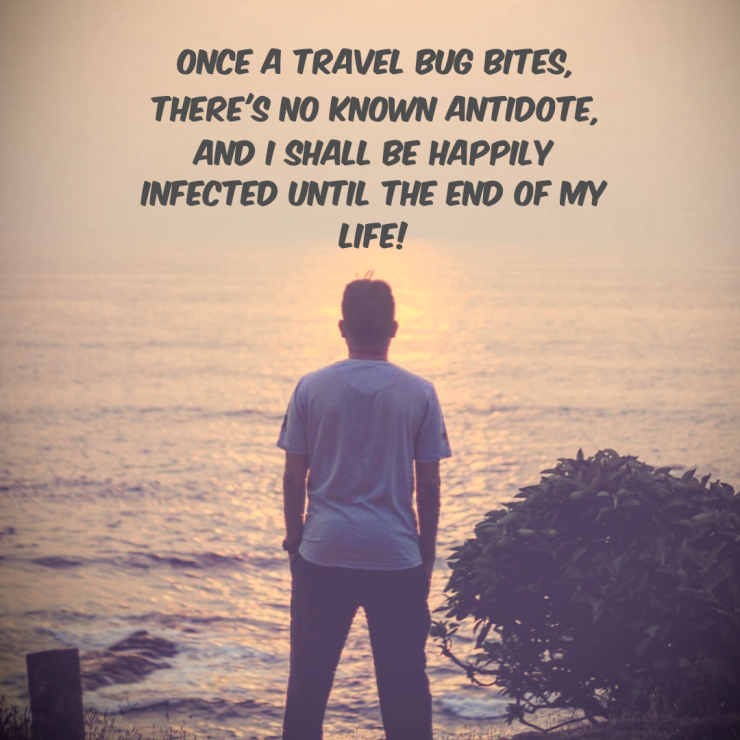 Travelling is in my blood ever since I was a kid. Thanks to my parents who took me to the places during holidays which include major parts of India, Far East Asia and some of the European countries. But once you grow up and start earning, all these lavish and exotic holidays come to a halt and get restricted to one holiday a year. Then there comes a time when you start travelling on your own with your own definition and perspective of exploring new places. You pass out from college, get a job, take couple of years to settle in, make savings and then start figuring out on what to do with life next. Some buy a new car, some invest money in properties, some get married too early and some just spend these earnings on the things which they feel are more important to them. I was at this stage in early 2014 and opted for travel without giving a second thought. Started with few trips which include trekking in Manali, Jungle Safari in GIR and few road trips in nearby states only to realize that I am going in the right direction.
I don't generally make resolutions on New Years' as I find them sham. But at the start of 2017 I decided to make this year memorable one by not doing things differently but by doing something that I should have done way long back and too often and that is Travel. Not that I haven't traveled in past, but this time I decided to travel once in every two months and give a new life to enthu wanderer inside of me. And today as we step into New Year 2018, I can proudly say I made it truly a 'Travel Year' with 6/8 trips in last 12 months. Yes, that's right. It all started with Mountains in January and gave it a perfect closure on the beautiful beaches of Goa in December. So when you ask me whether I am a sea person or mountain, you get my answer right here.
Here's the list of places I visited last year (2017):
January: Chadar Trek, Leh. March: Pondicherry. May: Mysore, Coorg, Wayanad. June: Delhi. July: Valsad. October: Udaipur, Ajmer, Pushkar, Jaipur. November: Bangalore. December: Christmas Eve in Goa.
Adventure to start the year with..
It all started in very first month of the year when I made my way to the most risky, scary, and adventurous yet most scenic and heavenly part of the country, Leh. Trekking is my passion and it's been years since I am trekking, mostly in Sahyadri range and in Himalayas. But this time I took a new challenge and decided to go beyond the bounds and do something extravagant and breath-taking, to find myself experiencing the adrenaline rush in one of the most sought-after treks in the world, Chadar Trek. This is one of the most difficult treks where you walk on a frozen river (Chadar), where temperature goes down -20 degrees, and snow falls like how it rains in Mumbai during monsoons.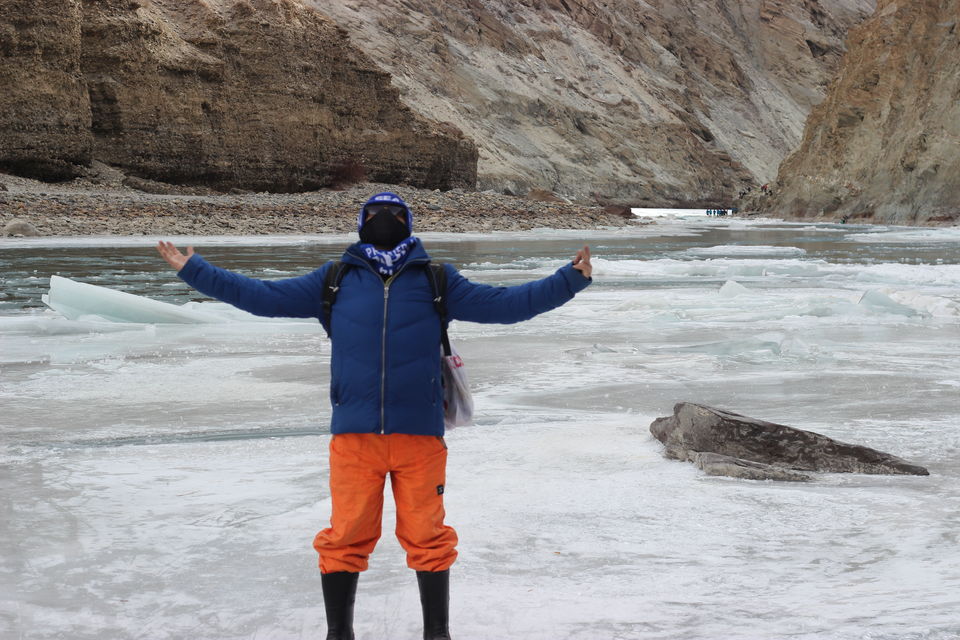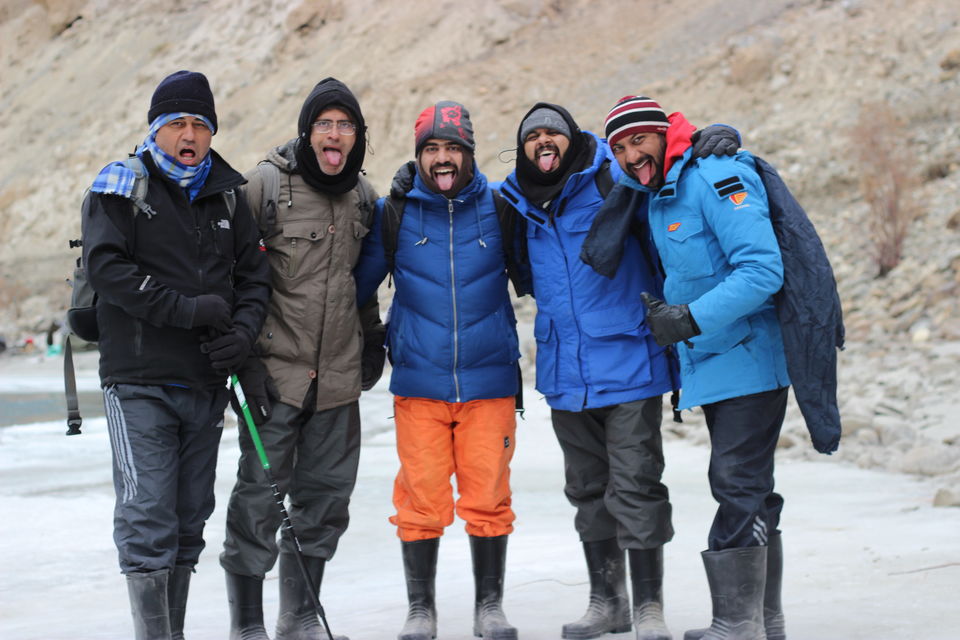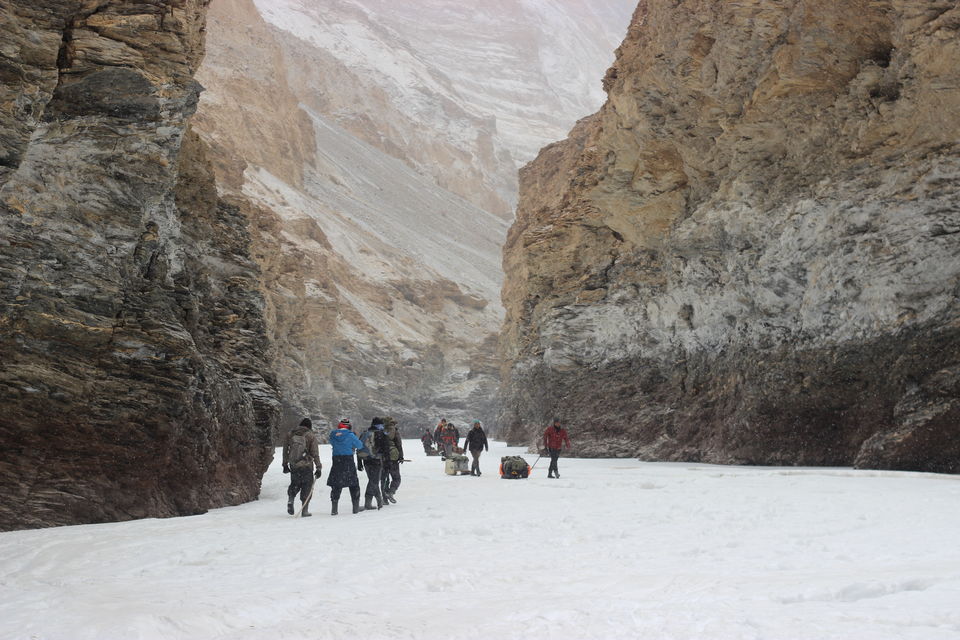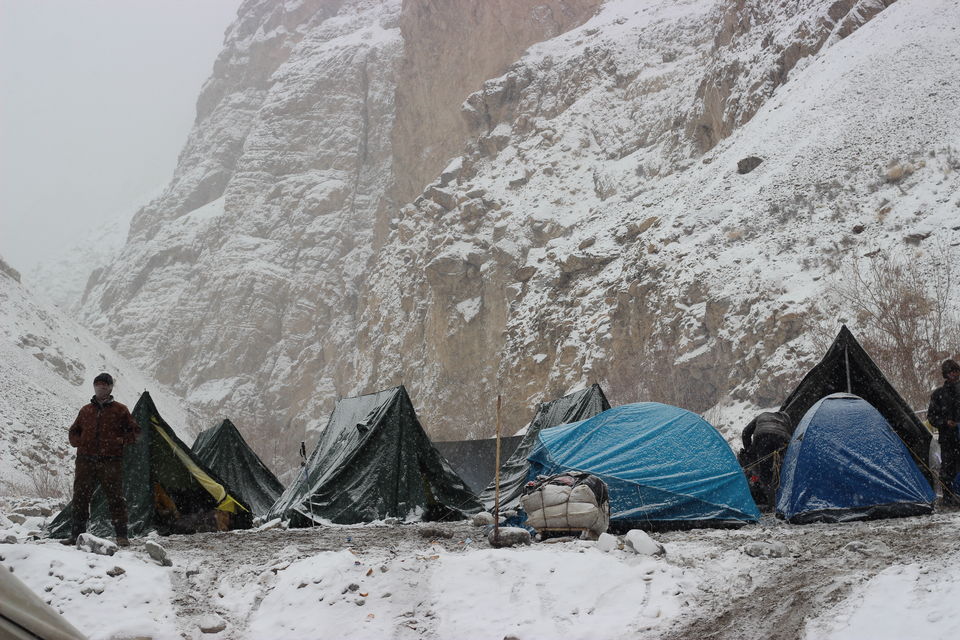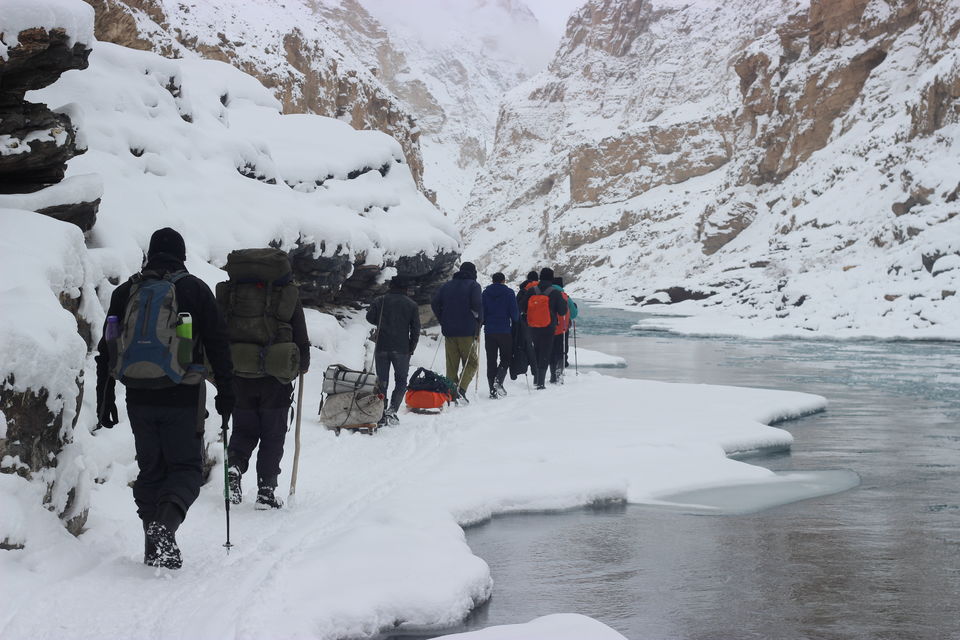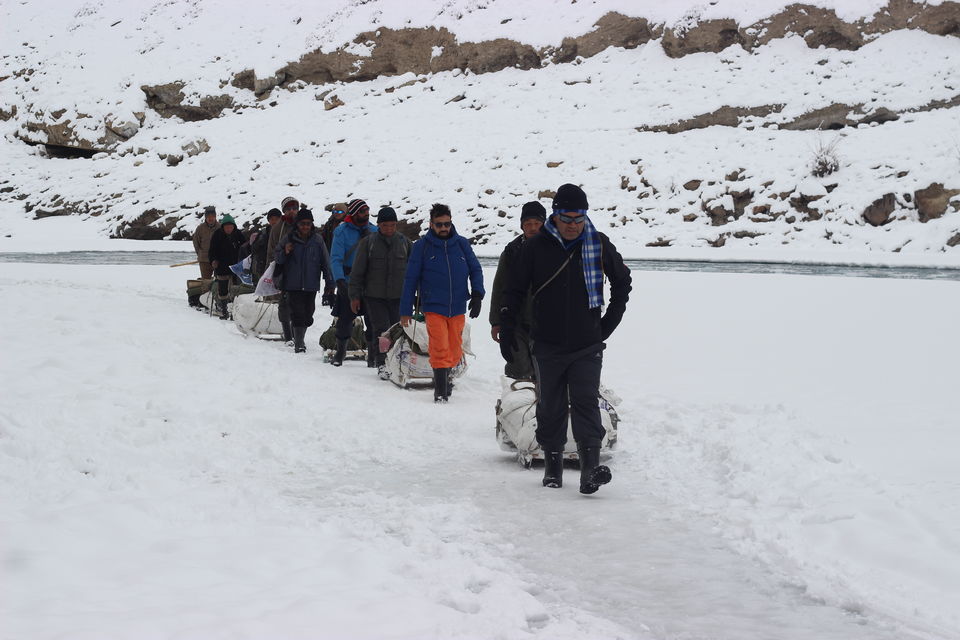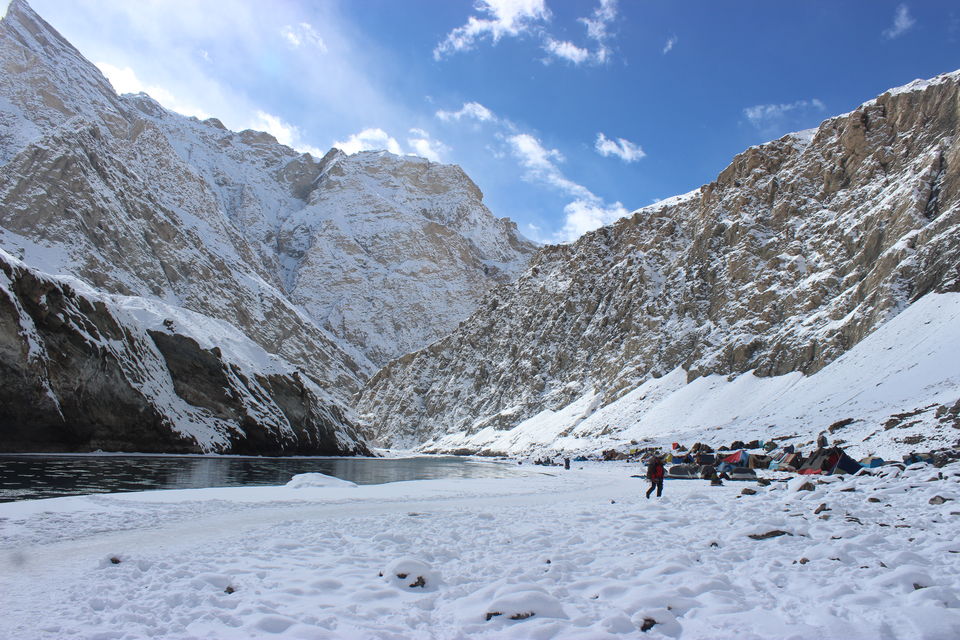 Chadar trek is all about persistence & survival - learning to survive in the harsh terrains at sub-zero temperatures, interacting with the locals & understanding their way of living, especially in one of the most inhabitable regions in the world, staying in snow mounted tents, animal caves and surviving the worst possible conditions ever. In fact during this trek, the things went so bad in the end that army had to call the helicopters in some parts of the trail to rescue the fellow trekkers. But luckily we sailed through and conquered one of the best treks of India. I still get Goosebumps whenever I think about this expenditure. By far it is the best and the most challenging trek of my lifetime. I will be sharing this experience in detail very soon in my next blog.
Visit to 'Paris of the East'
Next one was a road trip to a small French town on the Coramandel coast of India which is also known as French capital of India, the place that offers serenity and sanctity in its truest sense, Pondicherry! The former French colony, this quaint little town has retained its old-world French charm. Miles apart from France, Pondicherry gives you all the feel of French culture right from the food to the architecture.
We started this trip from Chennai with early morning breakfast in authentic South Indian restaurant, followed by sightseeing at Mahabalipuram (which is on the way to Pondy) and delicious lunch at the famous hotel Moonrakers (their sea food is fabulous, especially Prawns). Yes, my all trips are well complimented with the local food trail. I plan it well in advance where to have my breakfast, lunch and dinner. Because you can't just compromise over the food and not exploring local delicacies is a crime.
Pondy has a lot of things to offer and it is an ideal getaway for all kind of travelers. If you like the architecture, take heritage walk across the white town, visit Pondicherry Museum to discover the charm of French architecture. Beach lover? Take a walk on Rock beach anytime of the day or sunset on serenity beach or take a boat ride from Chunnambar Boat House to Paradise beach and get drawn in the beauty of this beach. If you are a foodie, then trust me, this is the best place to be in. French food in the local cafes is to die for, right from breakfast to mains and then drool over the dessert treat at Zuka Café and thank me later. And if you are looking for peace of mind, Sri Aurobindo Ashram or Auroville shall take care of that.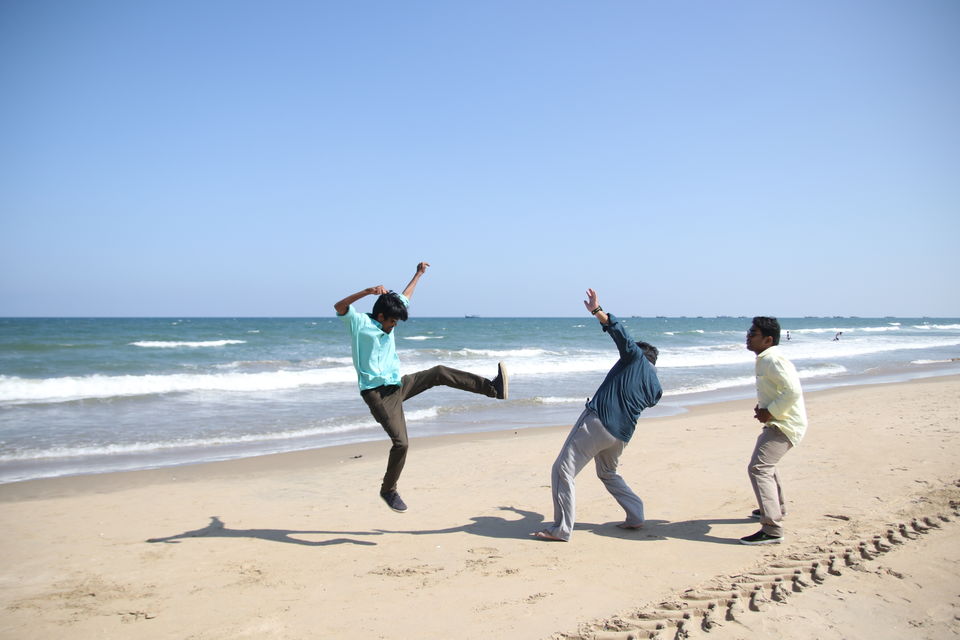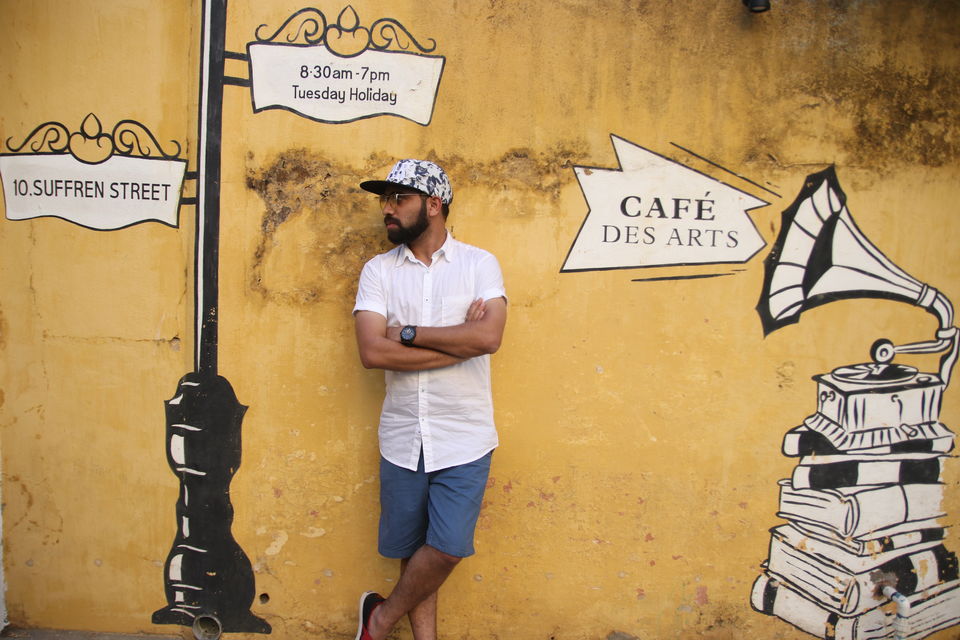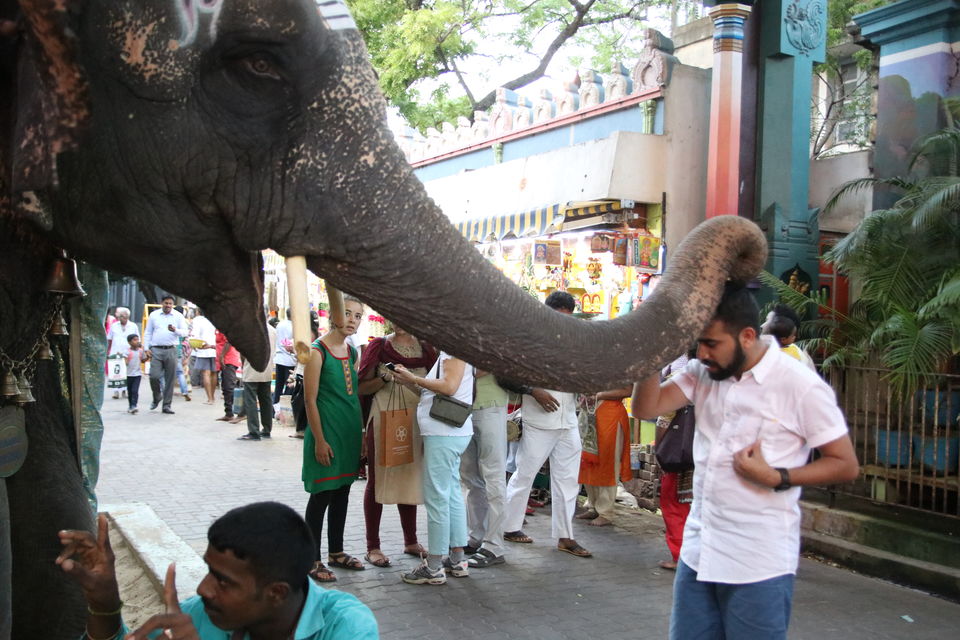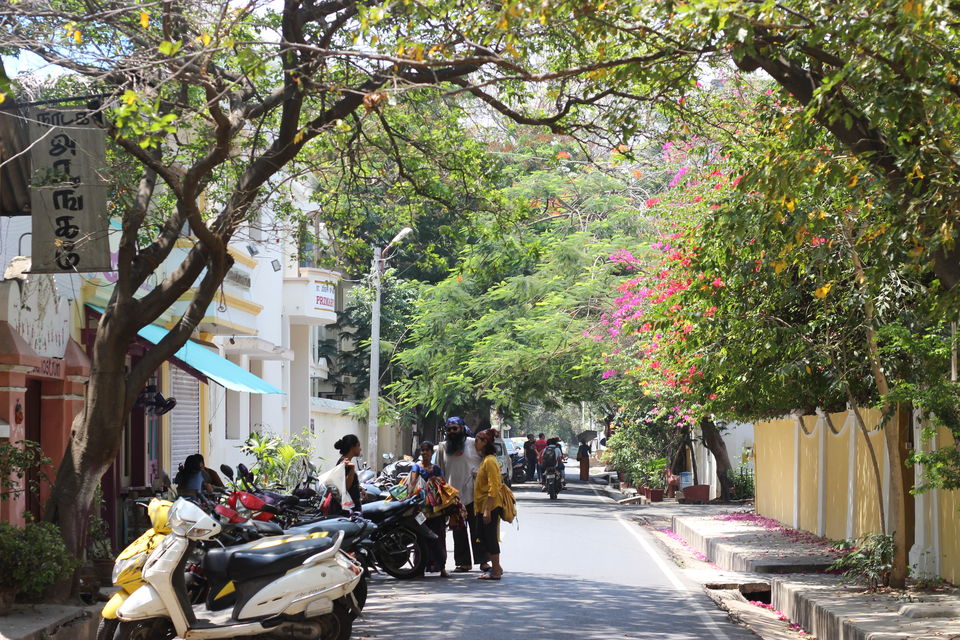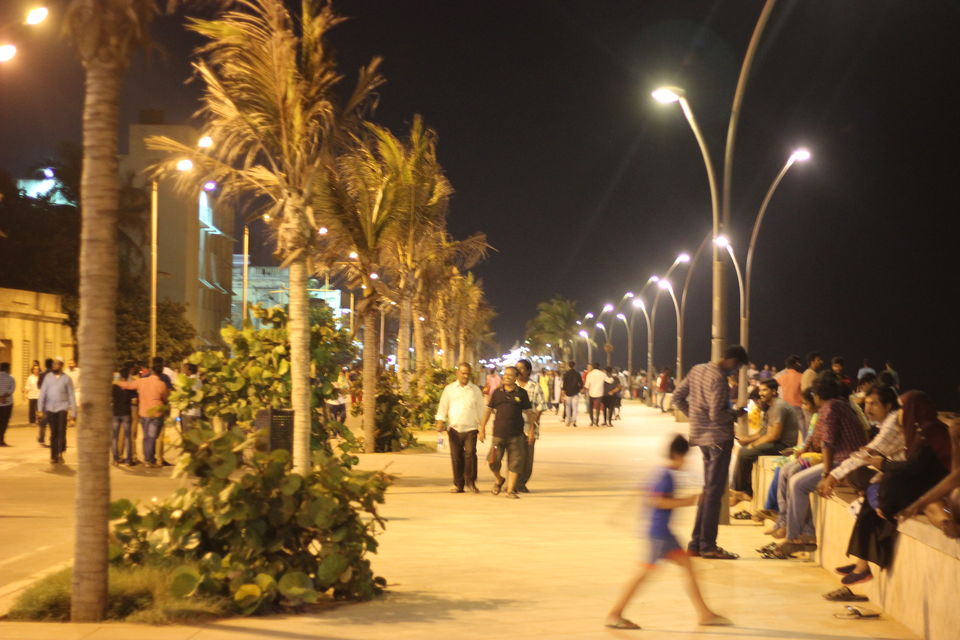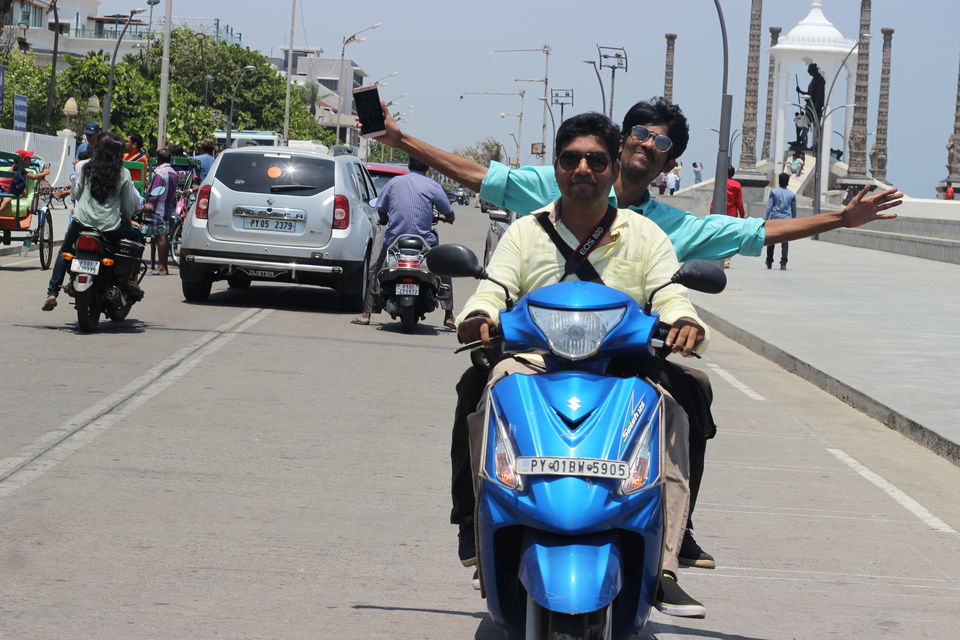 Fam Jam down South!
Moving on, the next destination was in down south. My parents are my biggest inspiration when it comes to travel as they took me to places, right from snowfall in Manali to snowfall in Switzerland, little parts of India to little India in Singapore. This time it was my turn, to do something for them so I took them on a trip. Trust me, this was one of the happiest and proudest moment of my life.
Again a road trip, this time from Bangalore. Did Brindavan Garden on the way before reaching our destination, Coorg, rightly called as the Scotland of India. If you're someone who dreams of lush greenery, breathtaking waterfalls, hills covered with forests, and spectacular misty landscapes, Coorg is meant just for you!
We had booked a homestay for this refreshing break, best part was we could hear the sound of humming insects in the plantations around our stay. Instantly, a sense of peace, serenity and tranquility takes over as you inhale freshcardamom, black pepper and eucalyptus leaves.
Must do things in Coorg would be a visit to Abbey Falls, Dubare Elephant Camp, Namdrolig Monastery, breathtaking view from Raja's Seat, Omkarehwar Temple, Cauvery Nisargadhama and Talacauvery. With its picturesque locales, alluring mountains and verdant coffee plantations, all in all, Coorg is a paradise for nature lovers, and just about anyone looking to calm their frayed nerves!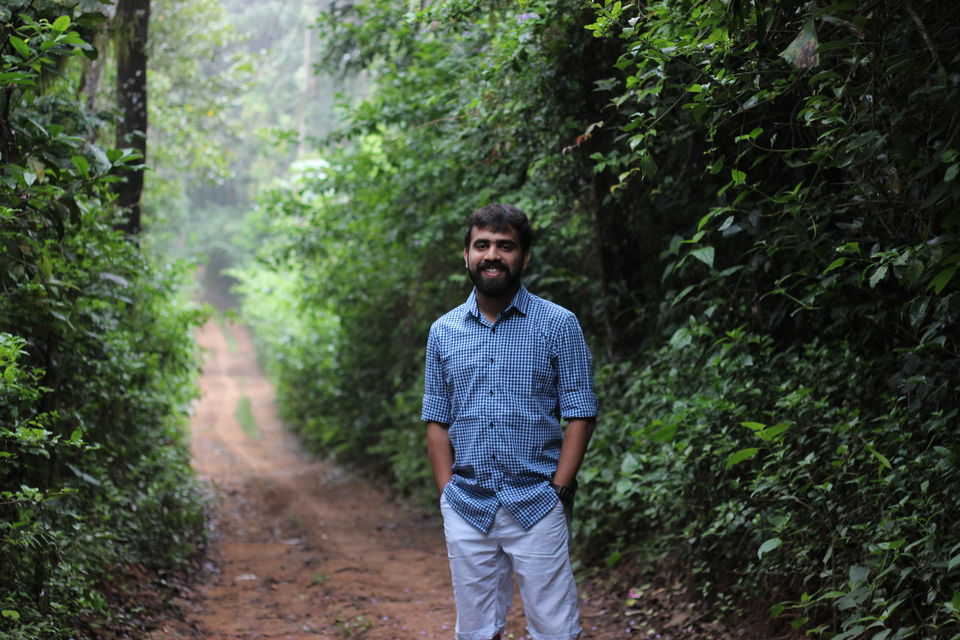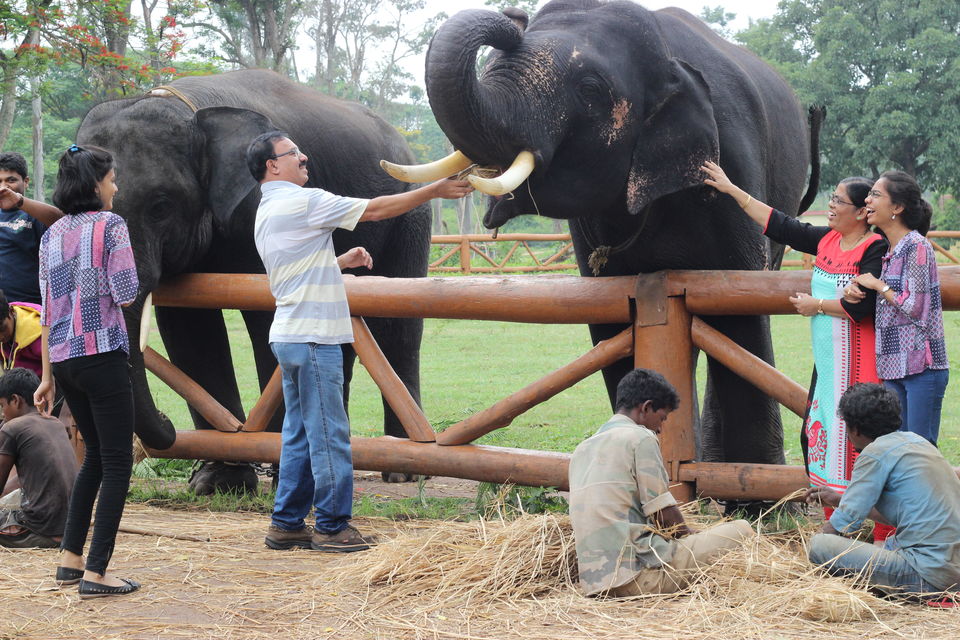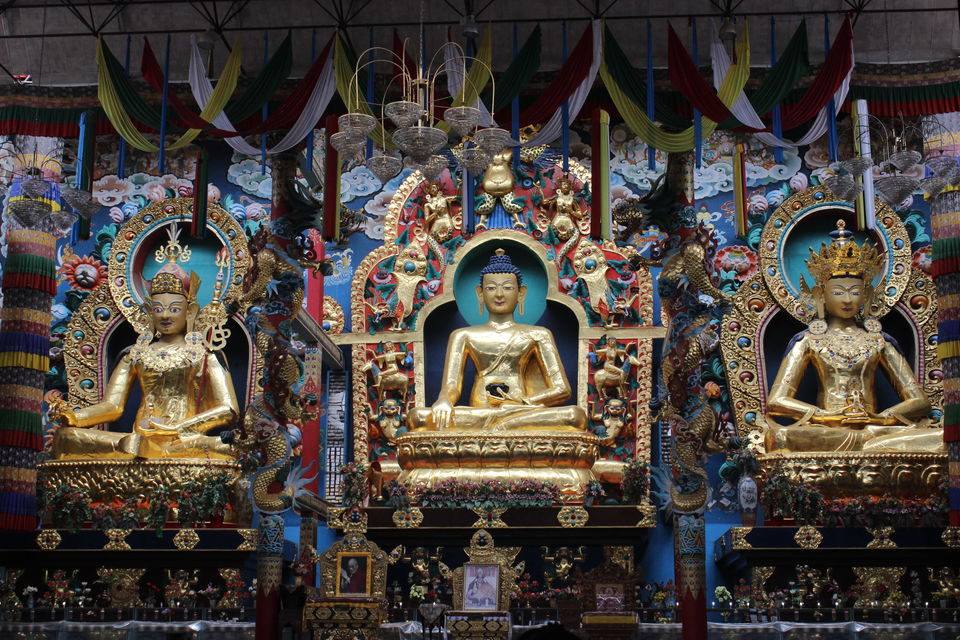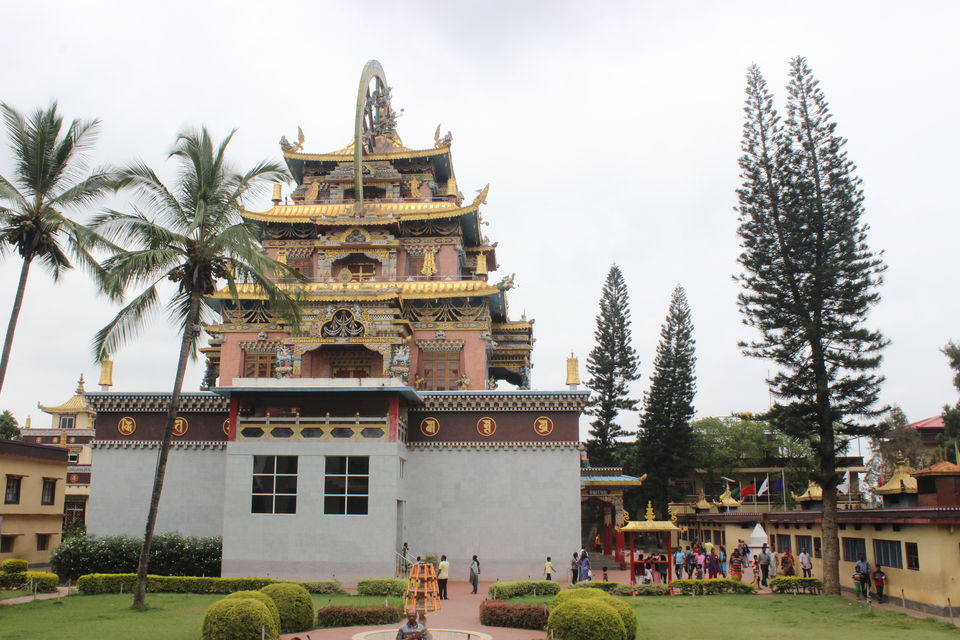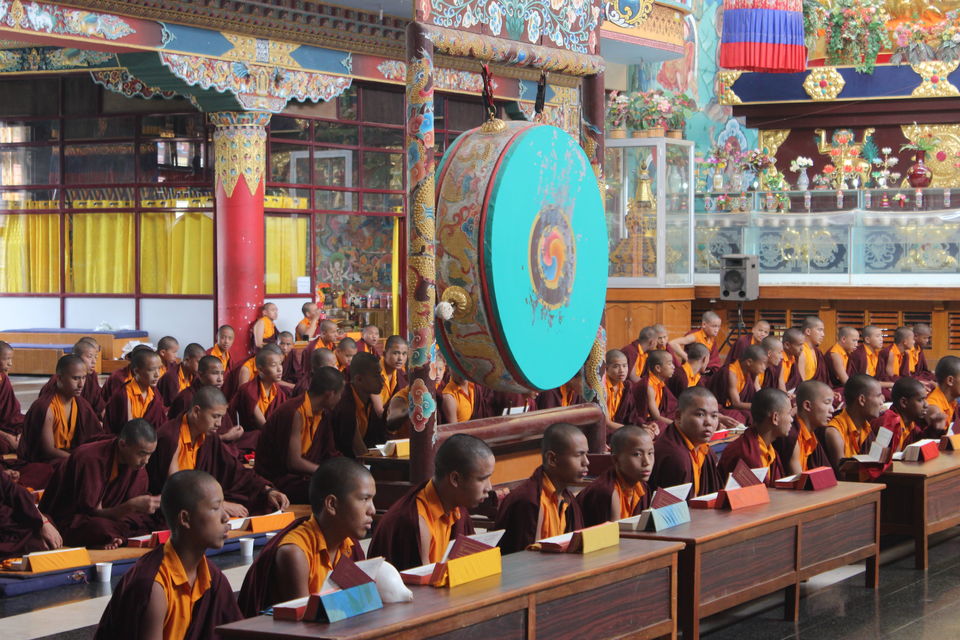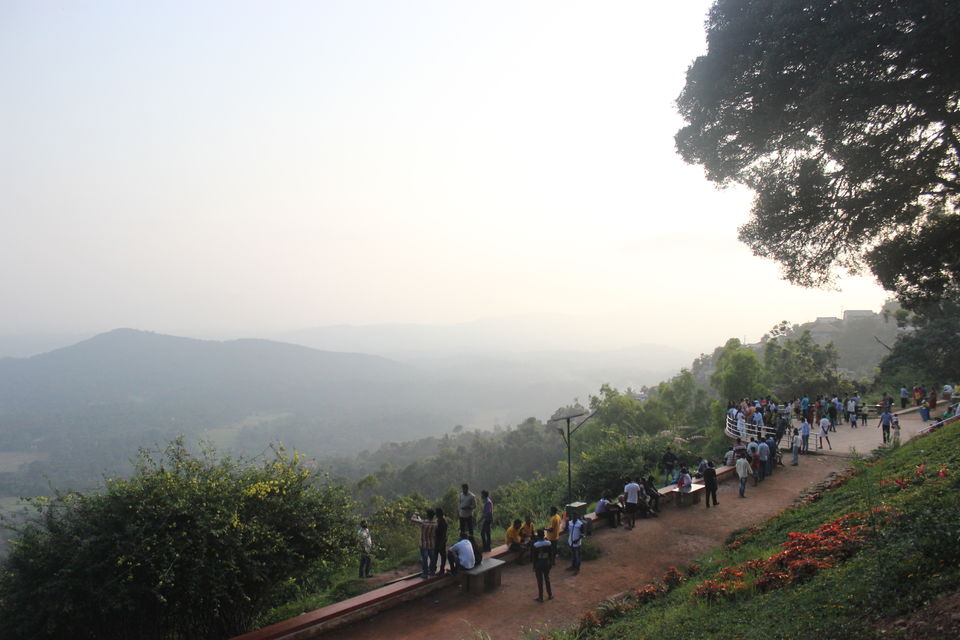 After two days of blissful stay in Coorg, we went to explore the hidden beauty of India, Wayanad! Not so famous compared to other travel destinations but undoubtedly one of the most scenic place I have ever been to. This place is all about beautiful green countryside with lovely waterfalls, tea and coffee estates, wildlife, lakes and more. Wayanad is one of the most exquisite hill stations of Kerala and it literally means land of paddy fields (Vayal is Paddy fields and Naad is Land). The entire route from Coorg to Wayanad is through the Jungle and once you get in to the boundaries of Wayanad, you get to know why Kerala is called as god's own country. Beauty of this place is beyond explanation. We did safari in Bandipur National Park, got drenched in the beauty of marvelous Pookot lake, visited largest earth dam in India - Banasura Sagar Dam and were astonished by the infinite coffee and tea plantations. Truly a mesmerizing experience.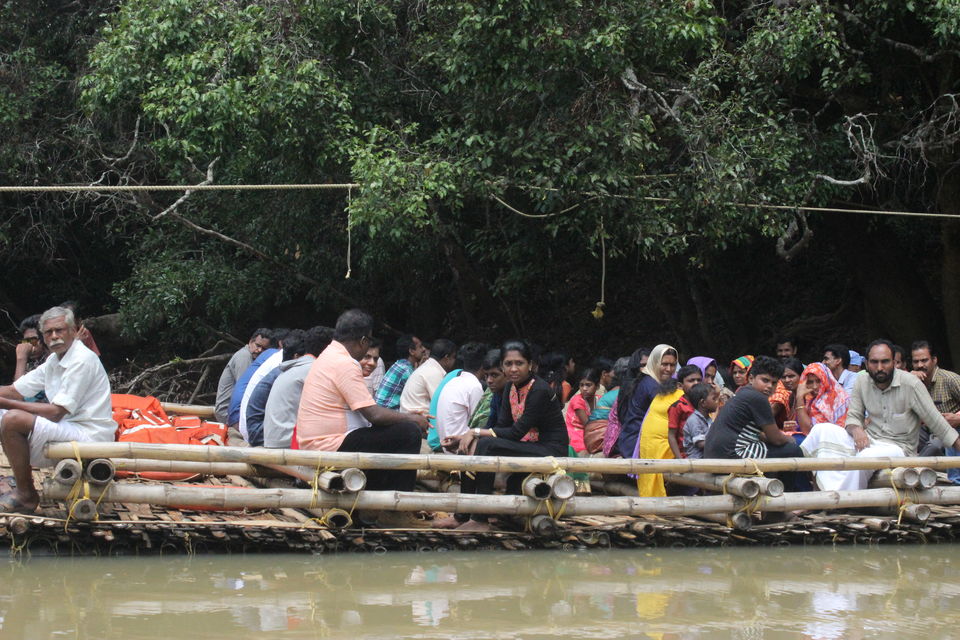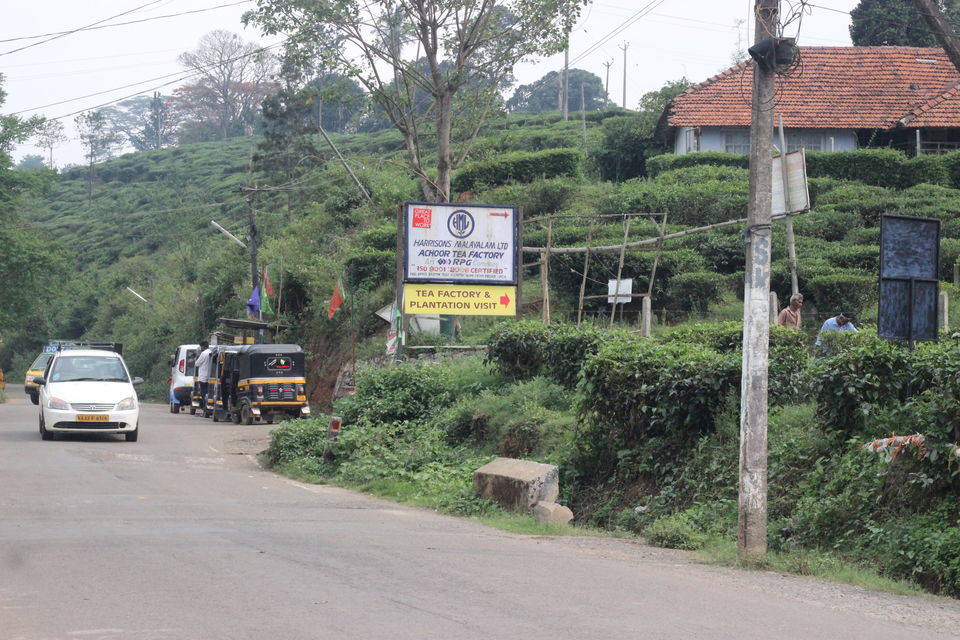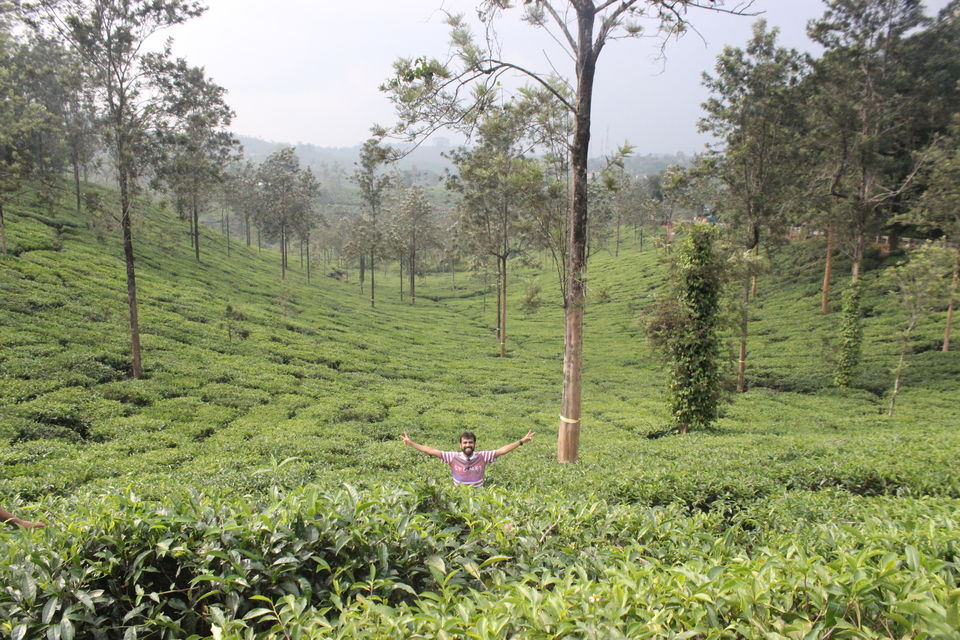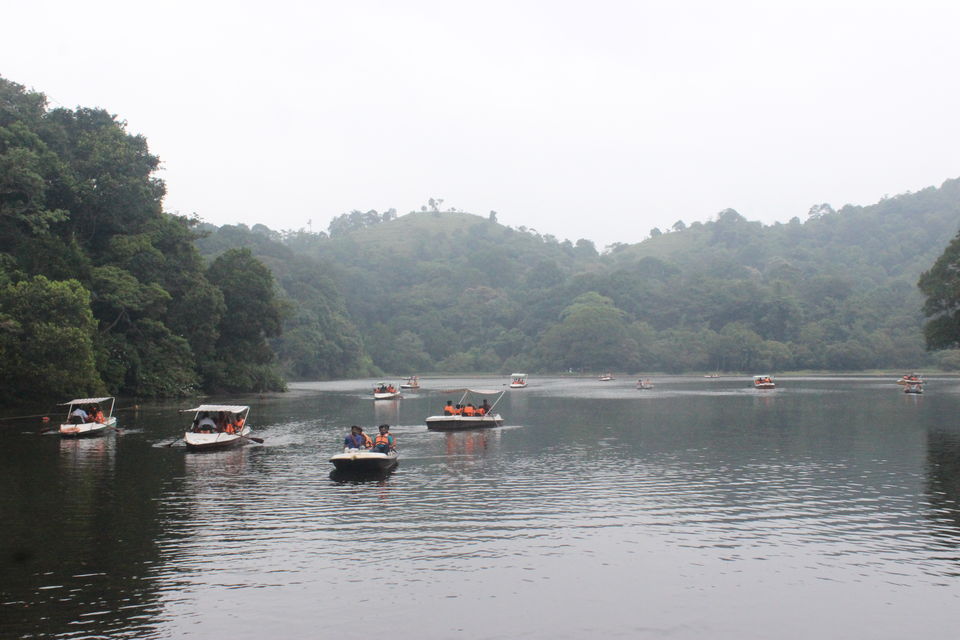 Capital Calling...
It was a work trip to Delhi back in June. And luckily got a day off to do the sight-seeing, because wasting a day when you are in a different city is just not my thing. Not that I haven't explored Delhi enough, but this time I decided to visit all those quintessential places again. Started my day with Bangla Sahib Gurudwara early in the morning, followed by Jama Masjid in the holy month of Ramzan, then a quick visit to red fort and Chandani chowk and then mouthwatering parathas at Paranthe wali gali. The trip would have been incomplete without a visit to Qutub Minar and Lotus temple to try some of my photography skills and it went quite well. Apart from this, I had never been to Haus Khas village and Khan Market before, so thought of covering it this time and had absolutely fallen in love with both the places. The aura of these places was so soothing. Later ended the day with a visit to India gate in the night and next day return flight back home.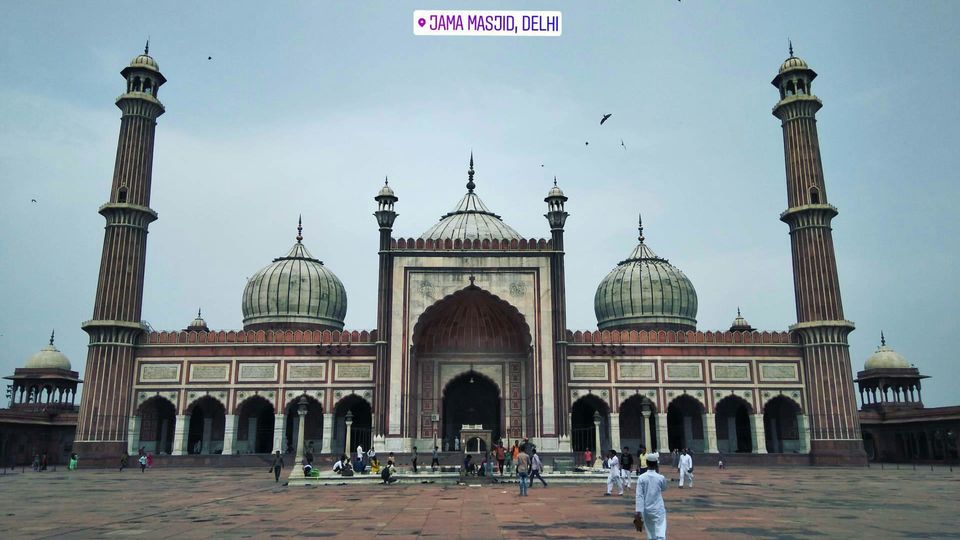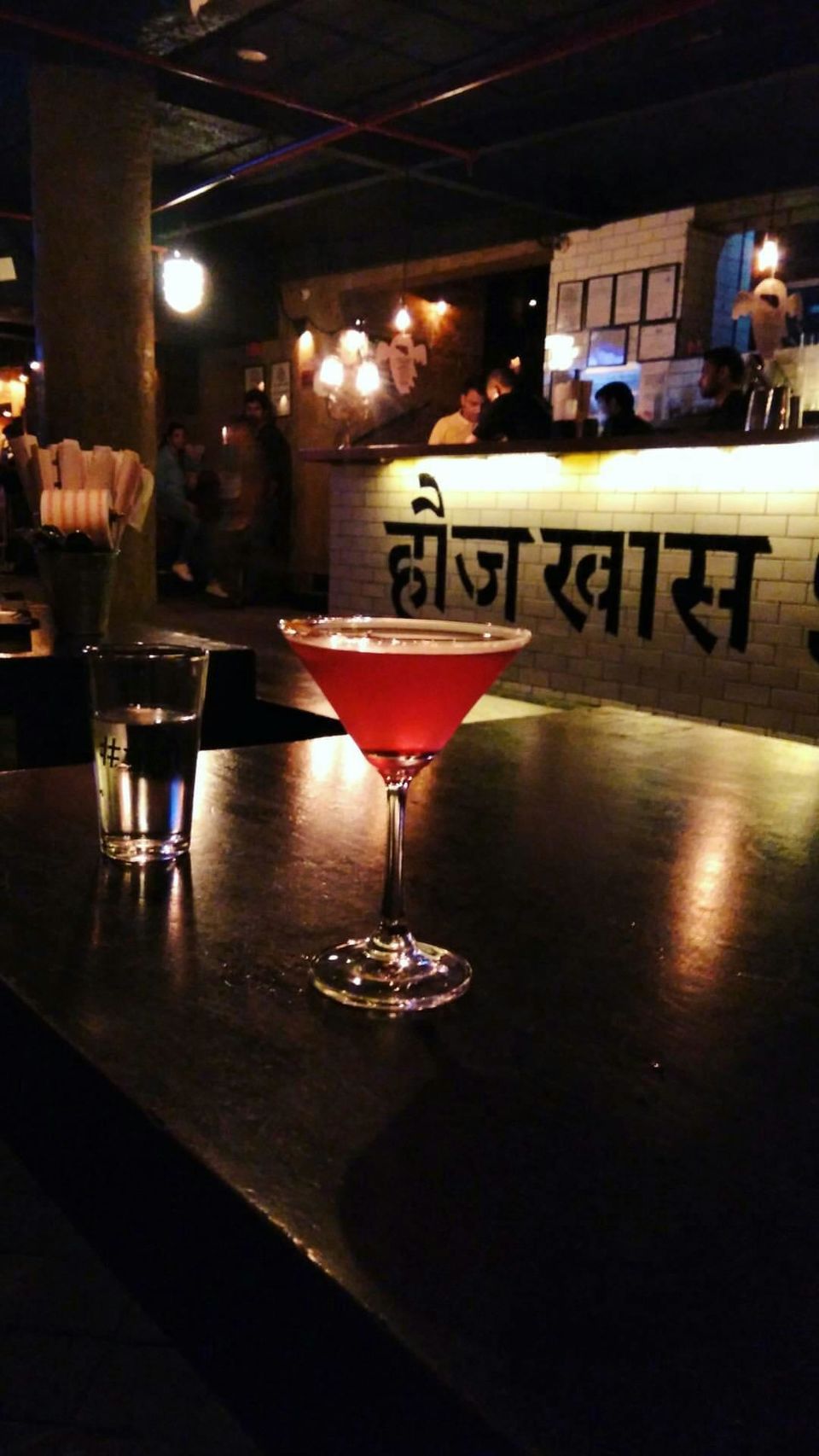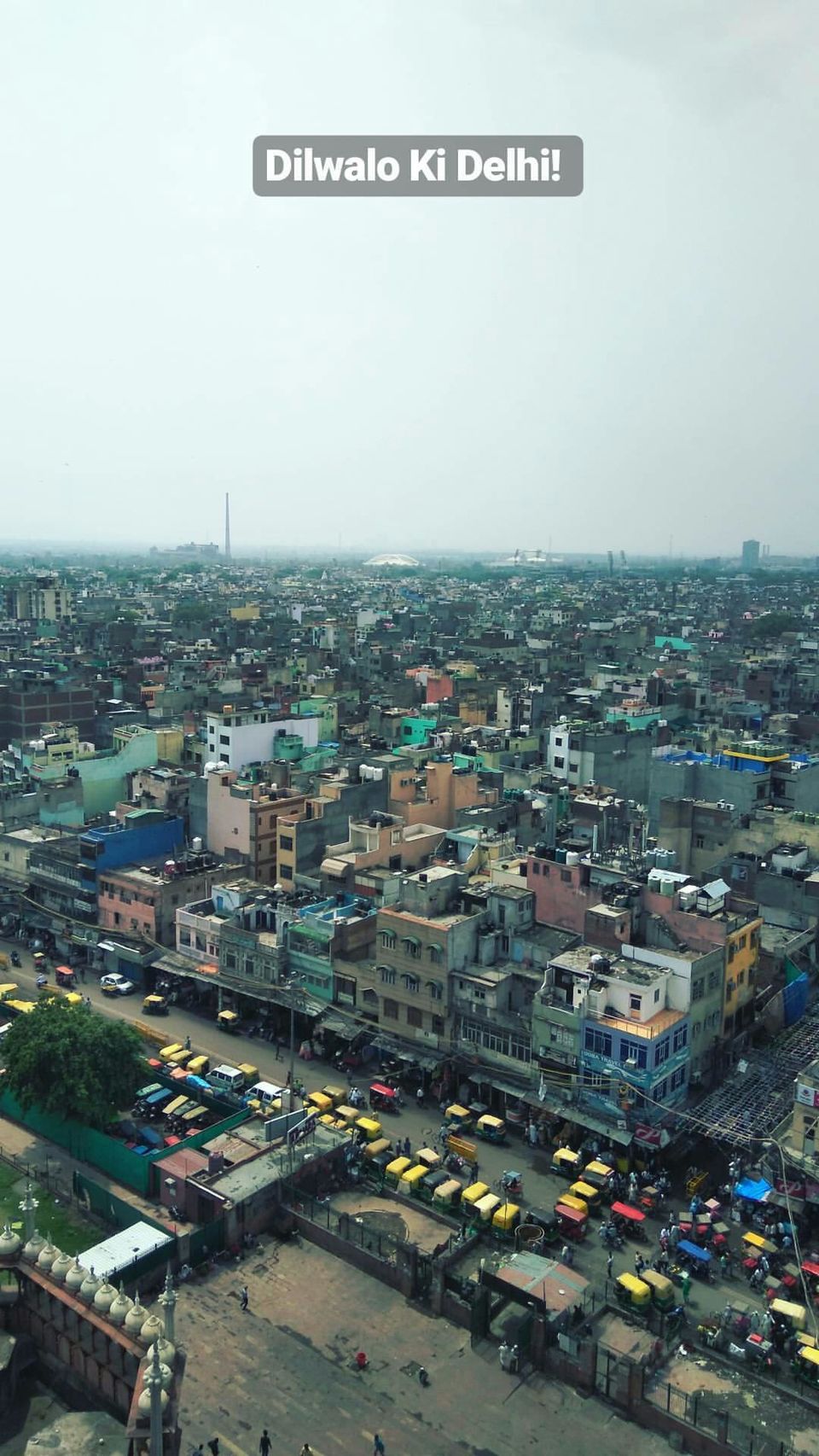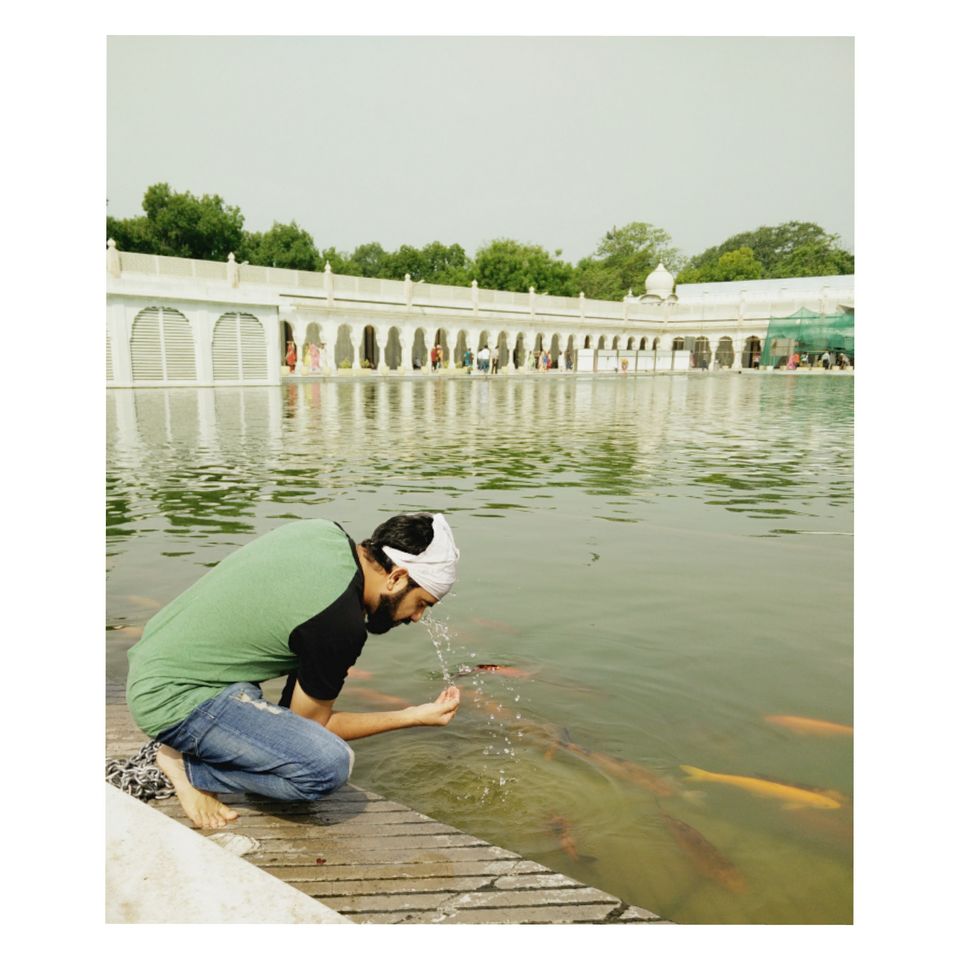 Rains were on in Mumbai and as a usual routine every year, did few treks in Sahyadri range and a quick road trip to Valsad for a weekend getaway. It's a different fun to drive down to the quite village in rainy season on kick-ass highway of Gujarat.
The Royal Trip!
The place which will make you fall in love at the very first sight and where even the air is tinted with royalty, the royal city of the country, Udaipur. This was my second visit to this romantic and whimsical city of lakes, previous one was 15 years back. And when I compared both the visits, I don't see much of a difference when it comes to culture, heritage or food. The way it has maintained that old royal charm is truly commendable and this is the thing that stands out. But one massive change I could make out is the popularity it has gained over the past decade and attracted tourists around the world. All thanks to the great job done by Rajasthan tourism and of course Bollywood for portraying its true colors through various movies. I always wanted to experience the royalty of Rajasthan, their heritage and cultural vibrance as an explorer more than just a tourist, and so I decided to take this trip again.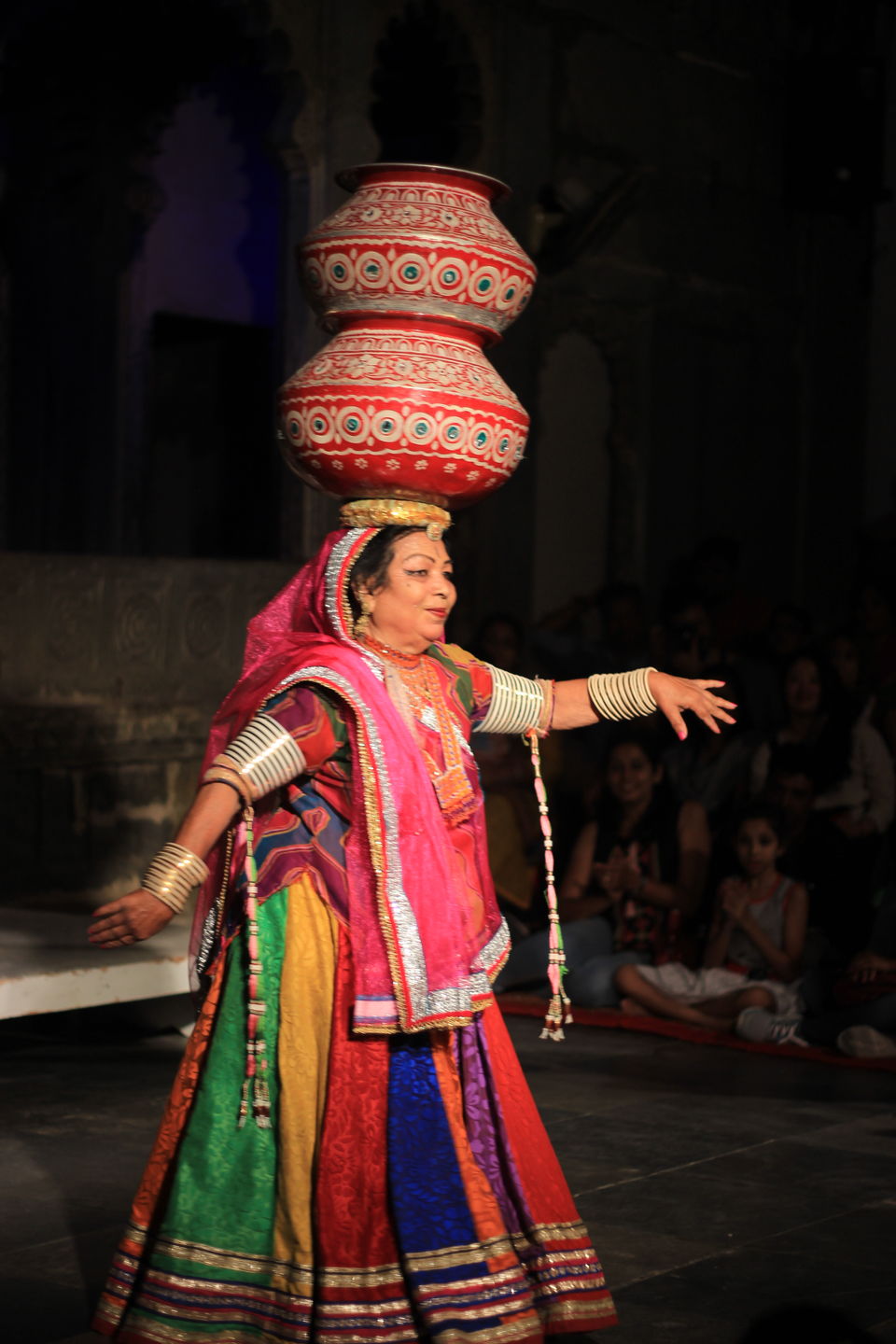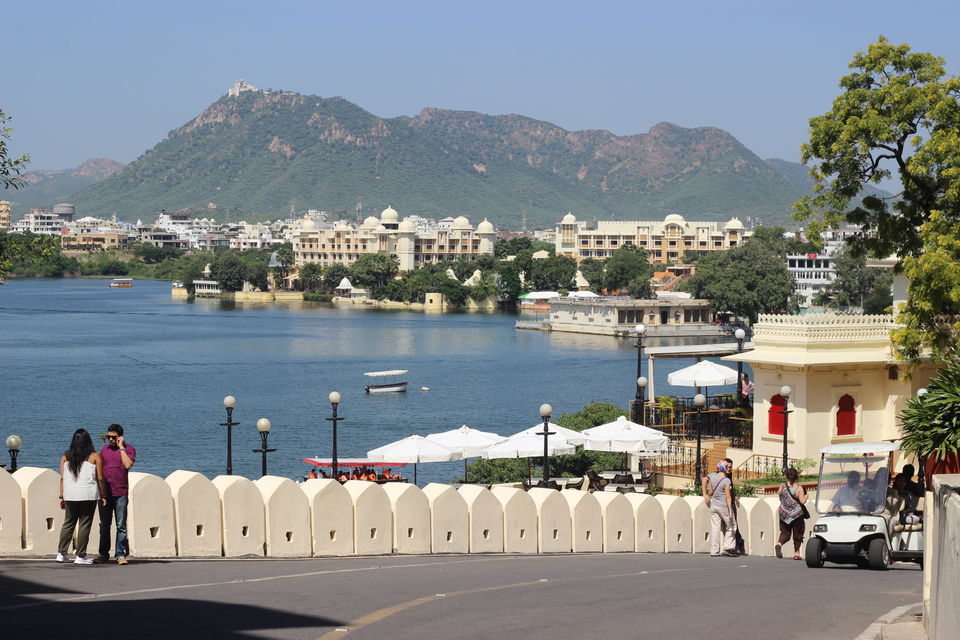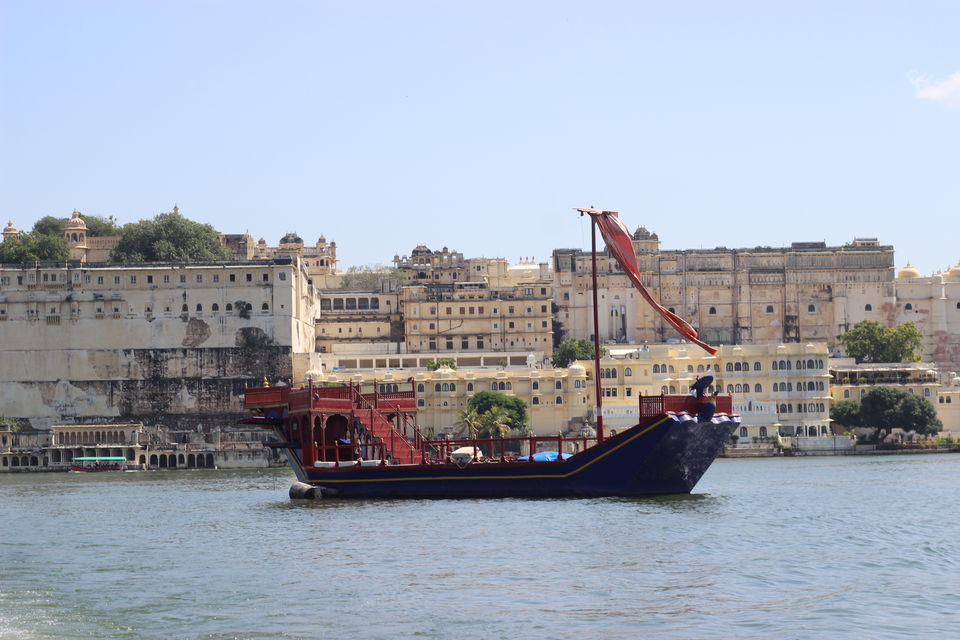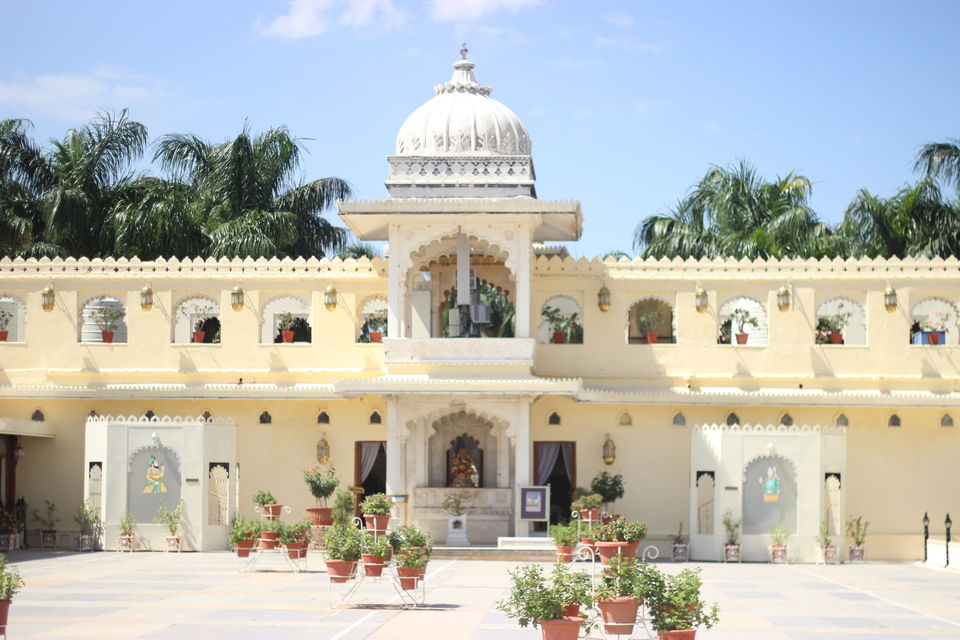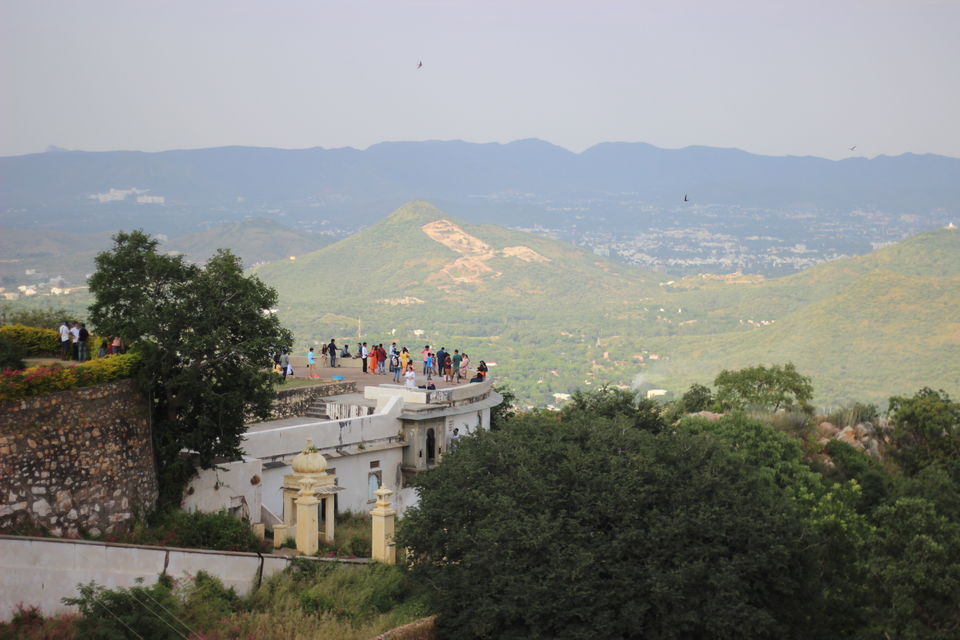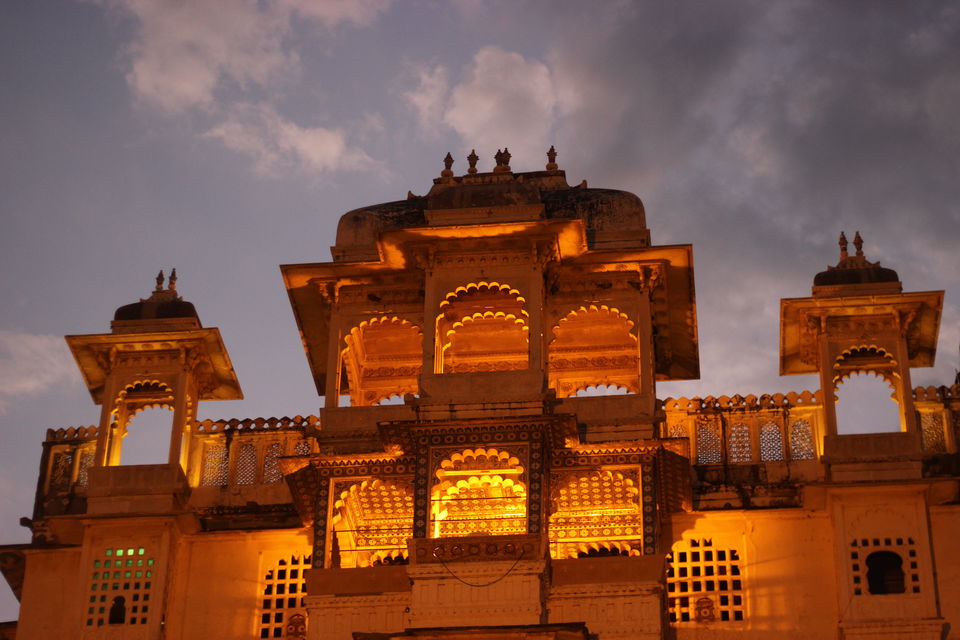 Udaipur, correctly named as Venice of the East because it is around the azure lake, hemmed in by the lush hills of the Aravallis, a vision in white drenched in romance and beauty. The city is full of dreamy visits and experiences like cultural folk show at Bagore Ki Haveli, light and sound show at city palace in the evening, beautiful boat ride to Jag Mandir from Lake Pichola, catching the sunset at Sajjangarh/Monsoon Fort, heritage walk in the city, sitting on a lakeside rooftop restaurant and absorbing the beauty of this place is the perfect way to spend your time here. Will cover detailed itinerary, tips and things to do in Udaipur in my next blog.
After memorable time in Udaipur, we headed to Ajmer. I always wanted to visit Ajmer Sharif Dargah and It was in my long pending wish list but was never fortunate enough to go here despite my couple of visits to Rajasthan. As old saying says, "You cannot plan a visit to a holy place, you need to be called" and finally I was summoned this year. Irrespective of what religion you belong to, you must visit this place at least once in your lifetime and seek blessings.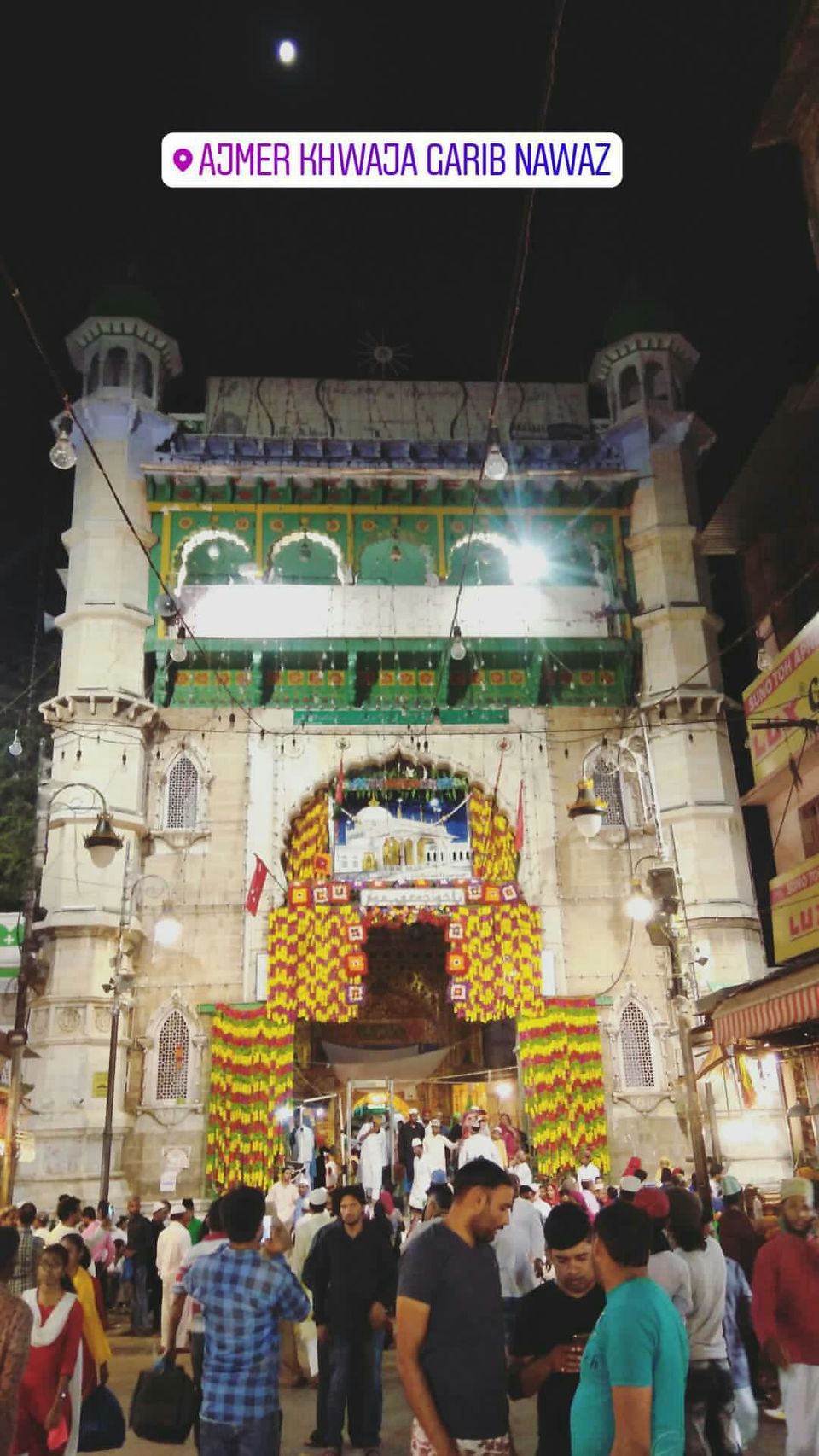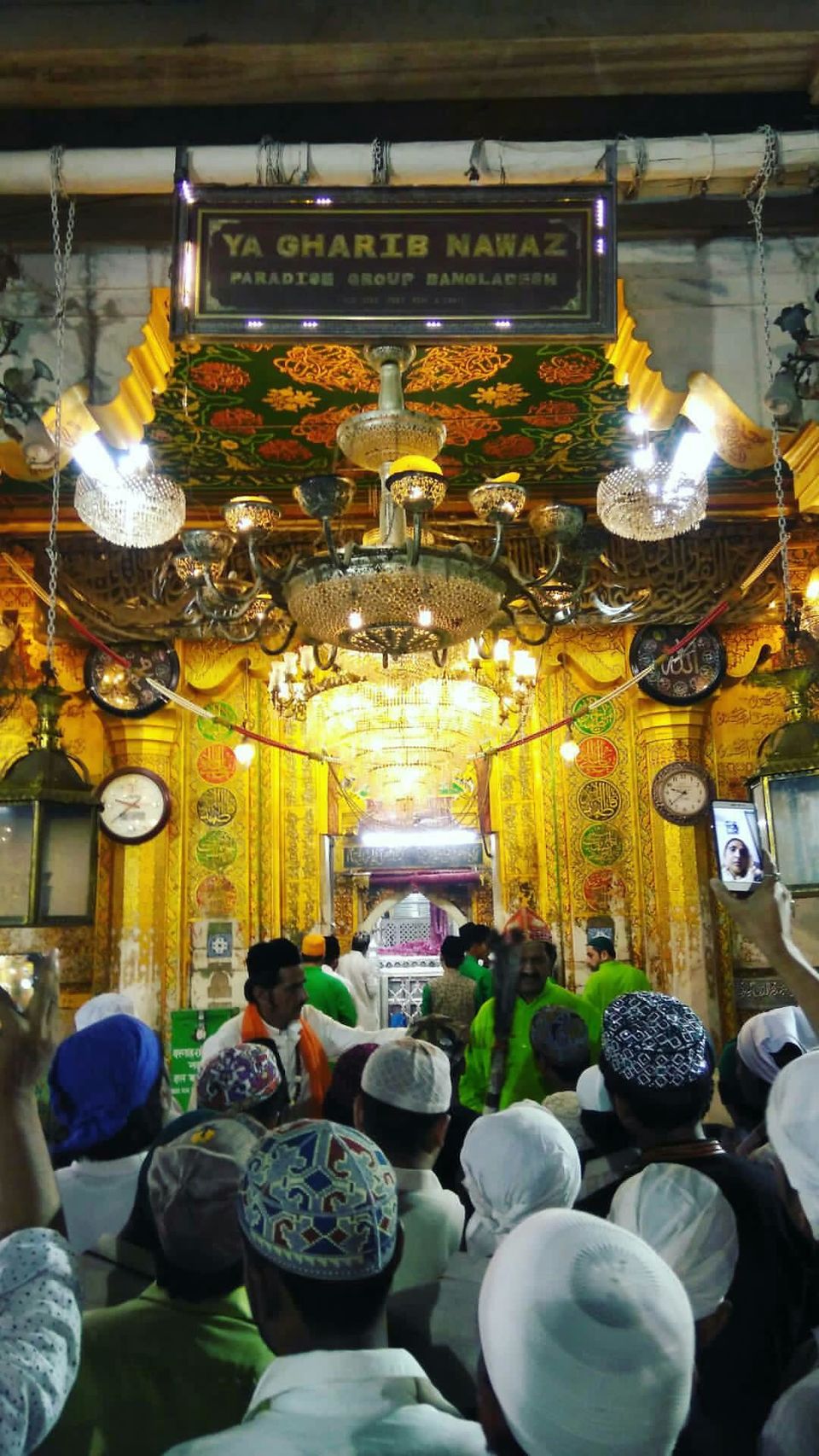 Next day we left for Pushkar, a hidden city with an easy going vibe where traditional meets hippies in the dessert state. Pushkar is one of India's holiest and oldest cities with the only temple dedicated to Lord Brahma in the country, from among a handful in the world. Best time to visit Pushkar is during the camel festival. Unfortunately we missed it by a week's time. Nevertheless, visiting Pushkar lake, Pushkar Market, Camel Safari, Sand dunes and blissful evening in the village was definitely highlight of this trip.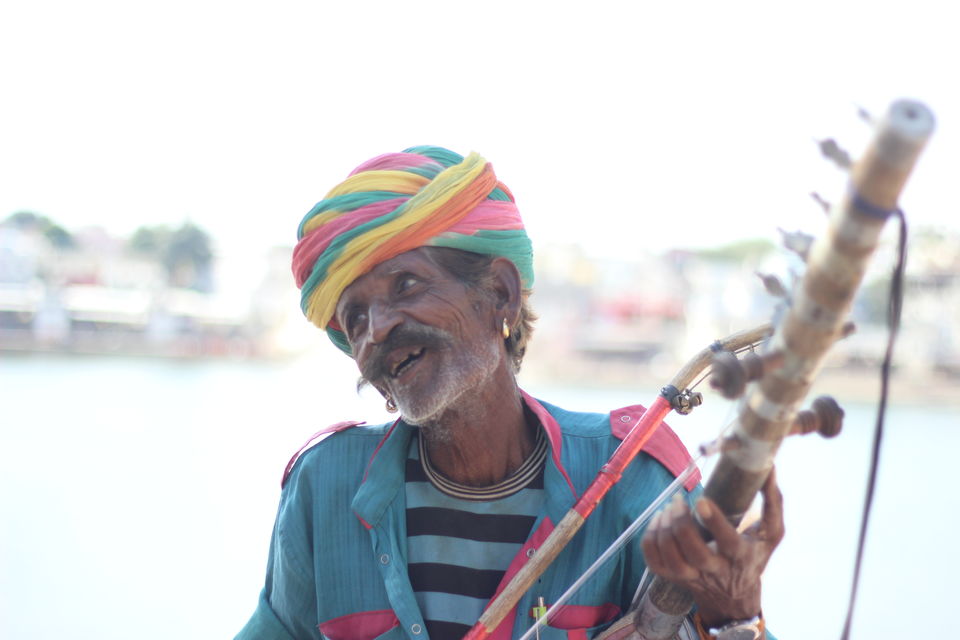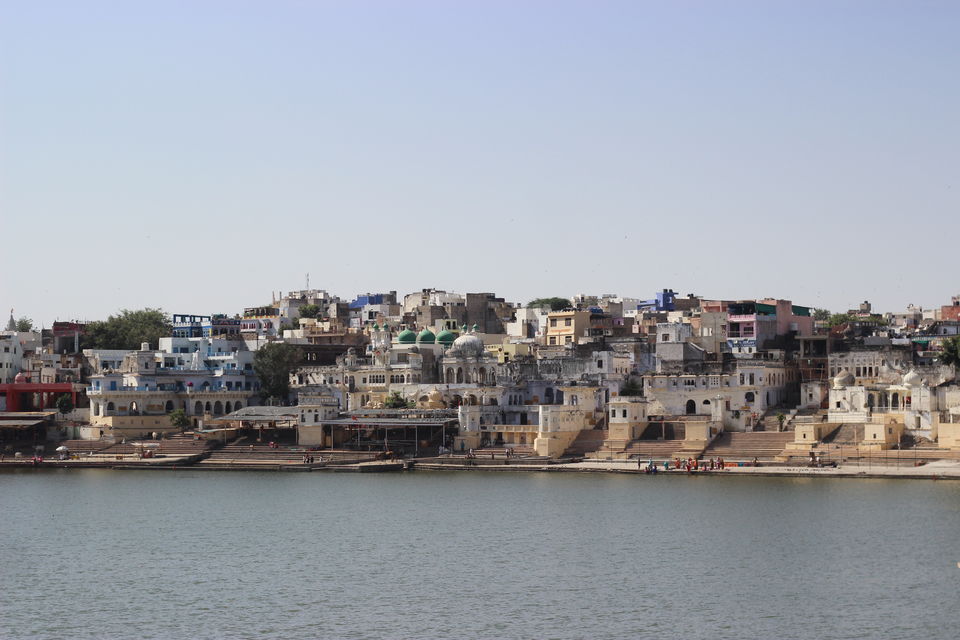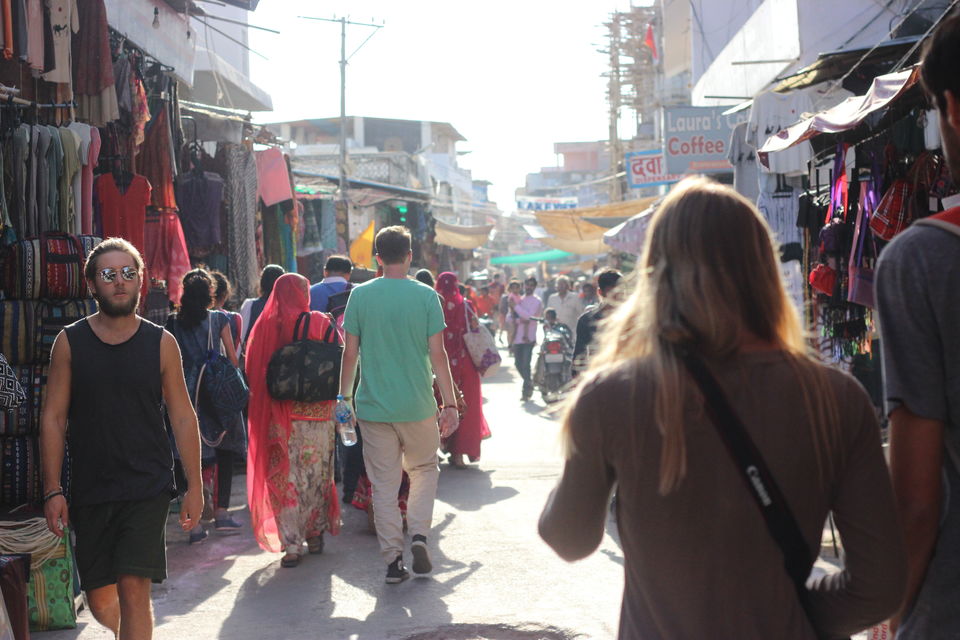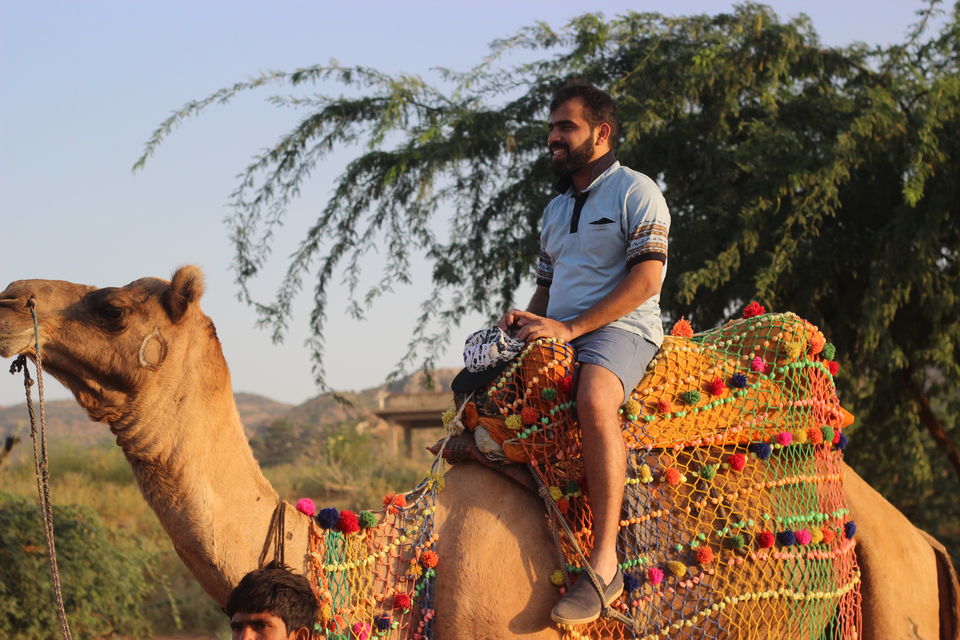 After exploring Pushkar enough, we took a train to the city of Forts, Jaipur. Again it was my second time in Jaipur but this time managed to explore more places which made me nostalgic all over again. That beauty of Hawa Mahal in the evening, magical Jantar mantar and range of forts made us wonder on how they created all these miracles.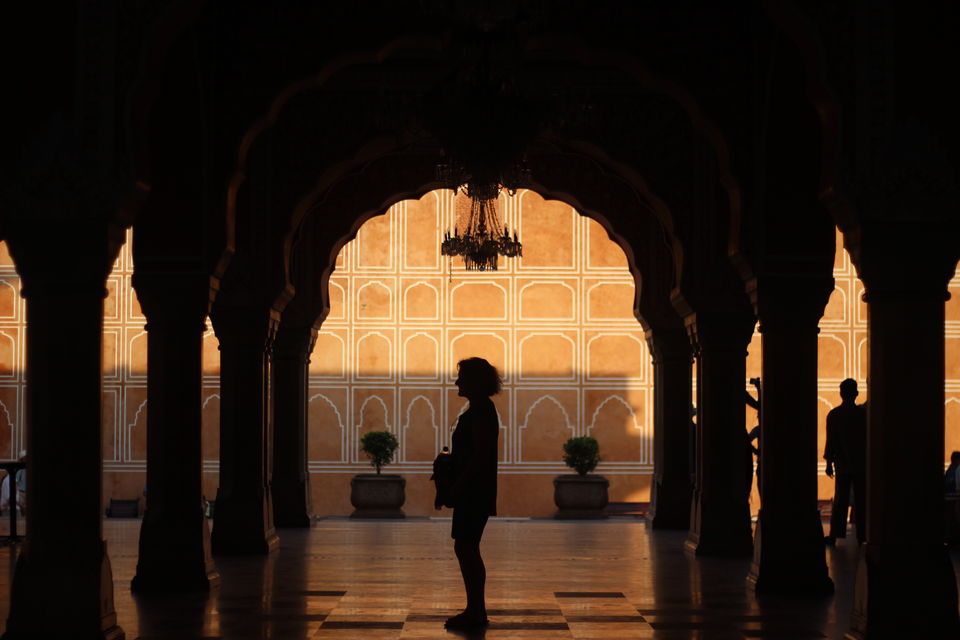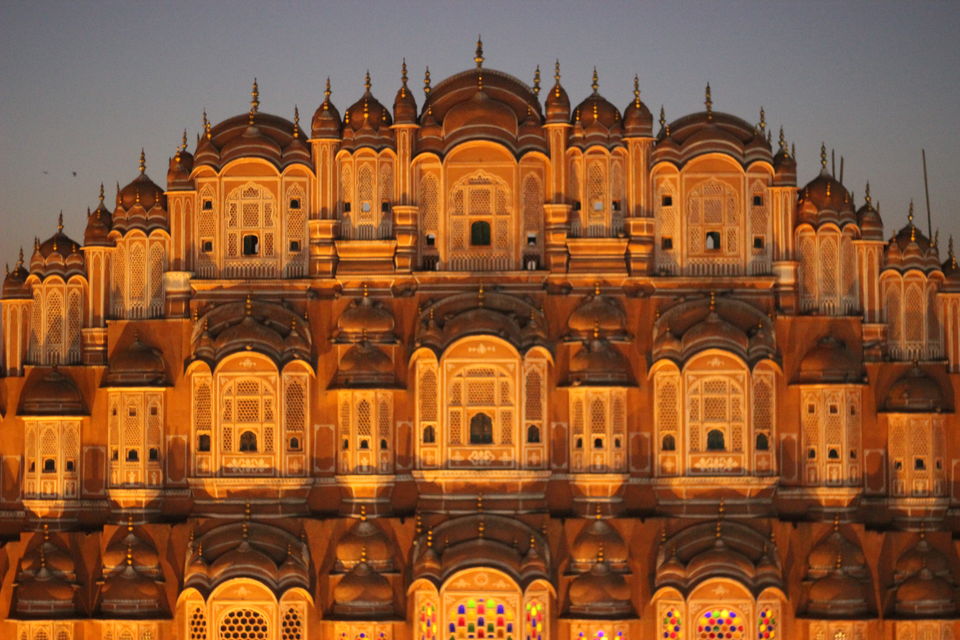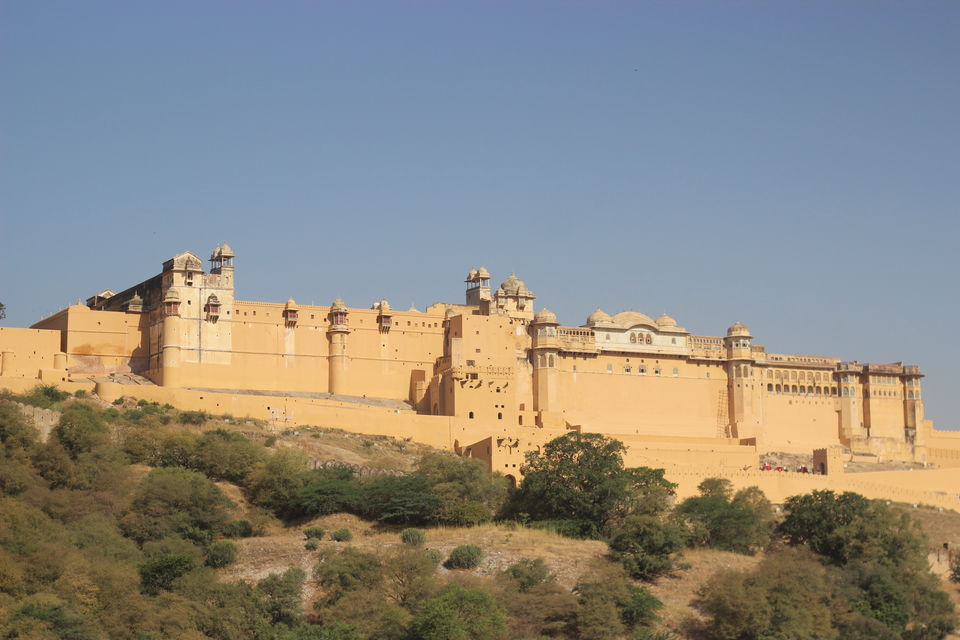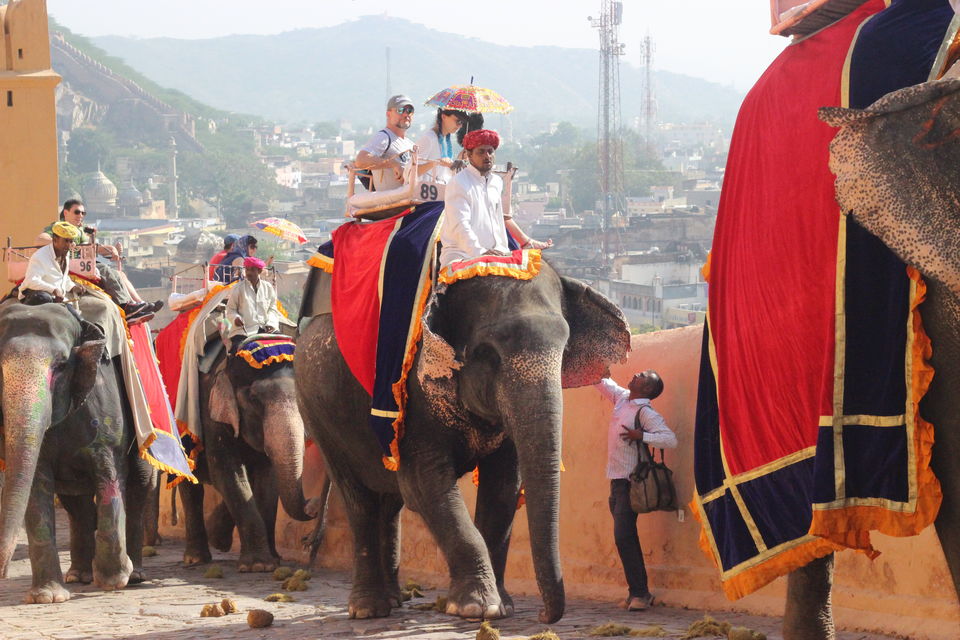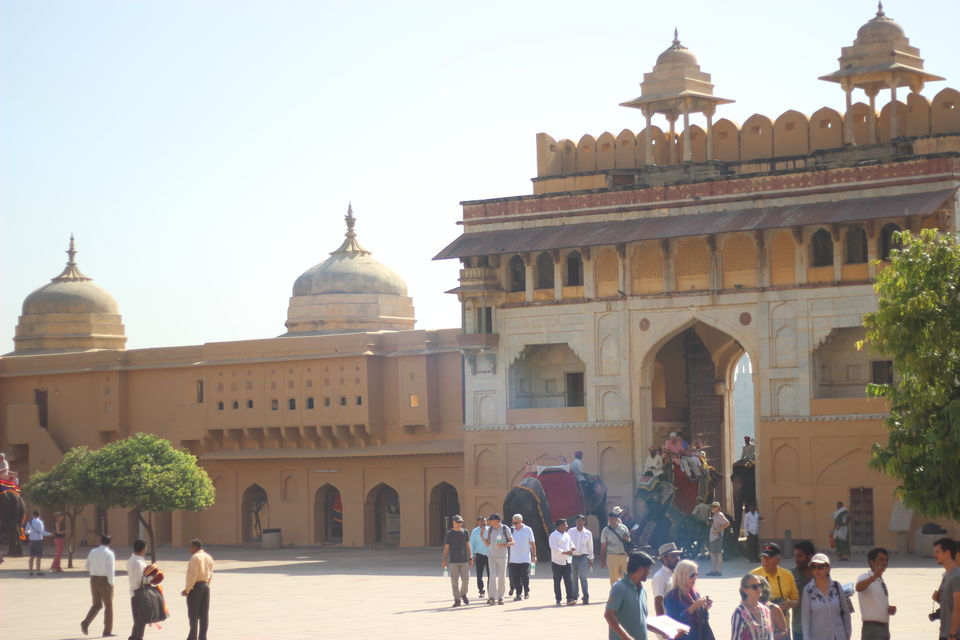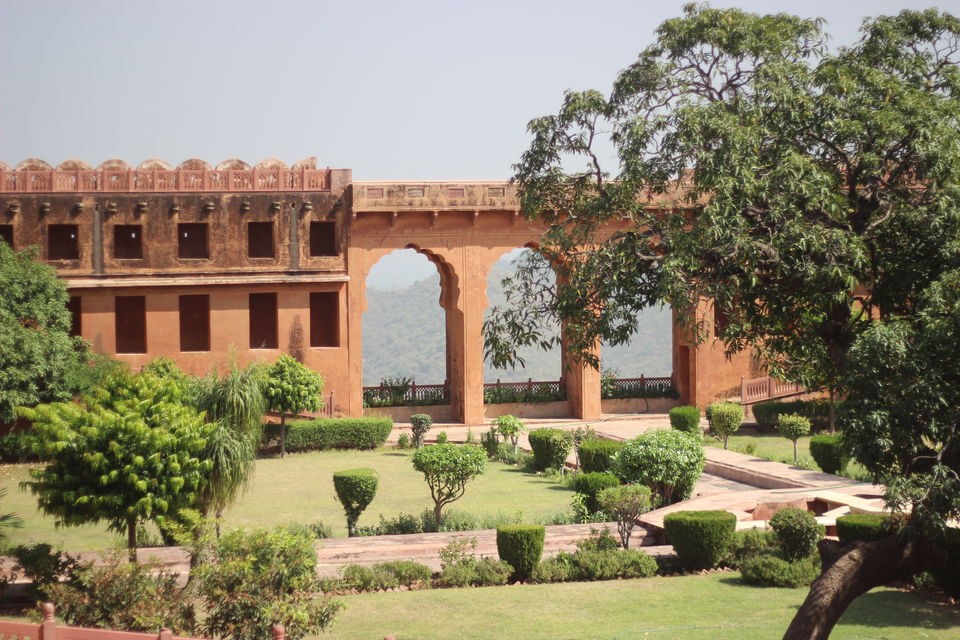 Ending the year on a high!
December, my favorite month of the year so had to spend it in the best way possible. Started the first week with NH7 Weekender, The Happiest Music Festival. One of the best music festivals I have ever attended and this was my second year in a row. 3 days of musical extravaganza complemented by top standup comedians' lineup which they introduced for the first time this year was one successful experiment.
I always wanted to visit Goa during Christmas to get all that festive vibes and trust me Christmas in Goa is celebrated like no place else in India and I am glad I took it on my list this year. I am sure everyone has been to Goa multiple times and giving any dope here would be pointless but would definitely like to highlight best things to do in Goa during Christmas. Goa is home to over 350 Churches, big and small, and best way to celebrate Christmas here is by attending a midnight mass service. Say a prayer, give thanks for your blessings and join others in singing hymns and carols. Other option is, head straight to beach, find a shack or just set out a blanket, sit back and watch fireworks lighting up the midnight sky. Moving on, Food in Goa is always good, but during Christmas, it gets exceptional. It's like restaurants here add some magical festive flavor to all the dishes. So yes, another must do thing here during the Christmas is going out for a Christmas Lunch or Dinner. Live music or the Christmassy songs playing in the background just makes food experience unforgettable. We had our Christmas Dinner at Thalassa (my all-time favorite place) and Lunch at Fat Fish. And yes, don't forget to take a walk on Goan streets during this time, they are lit like anything.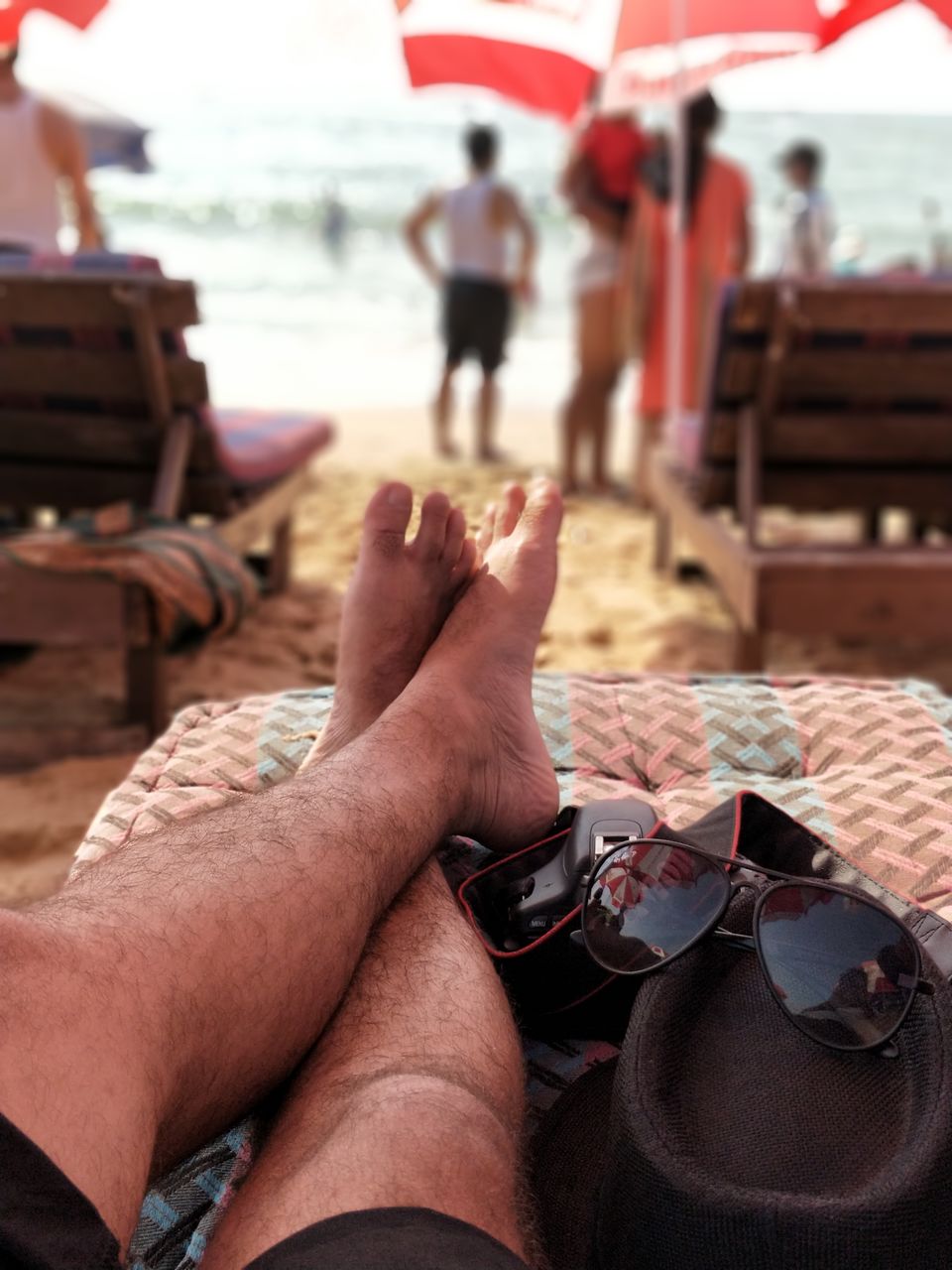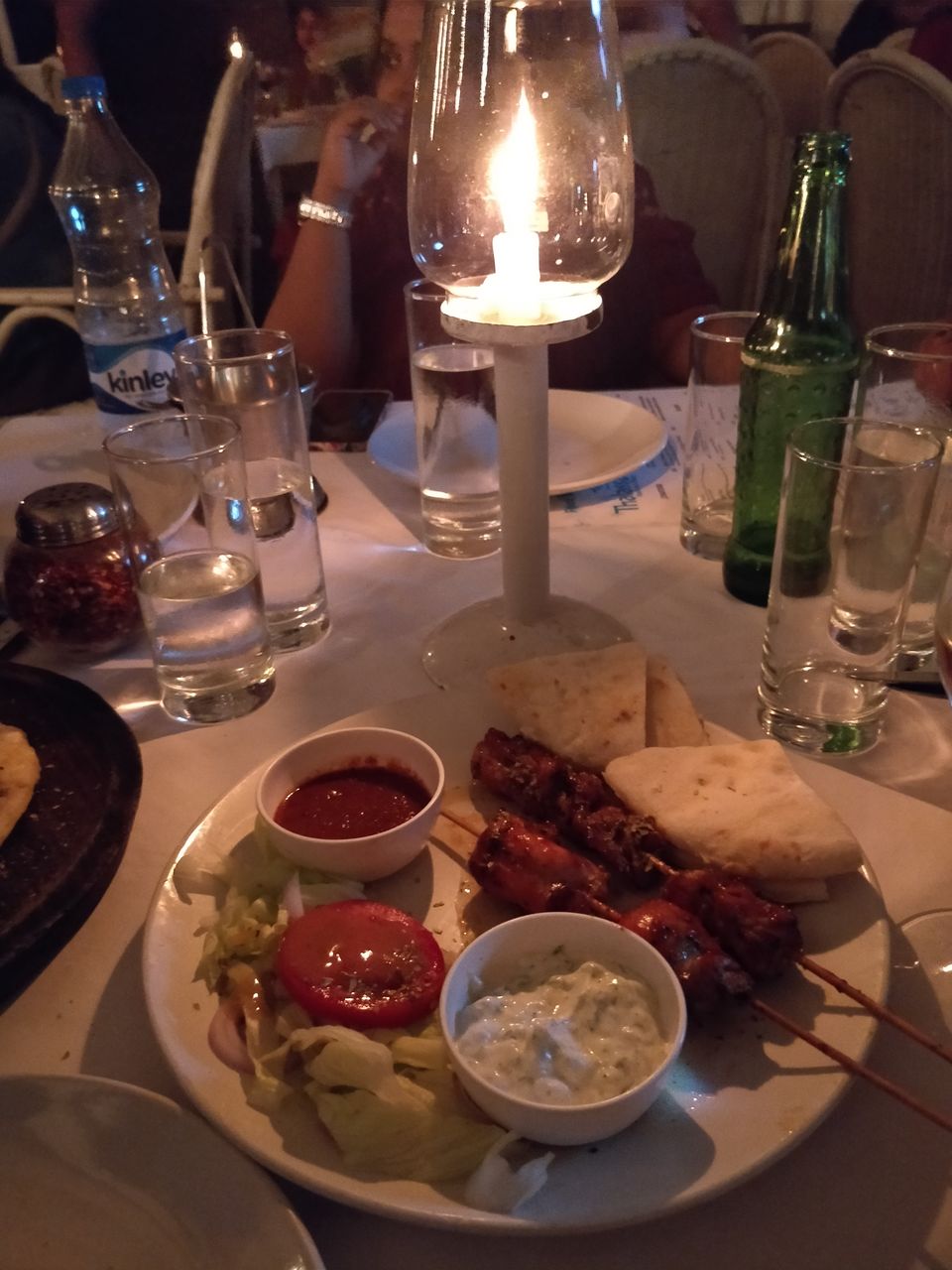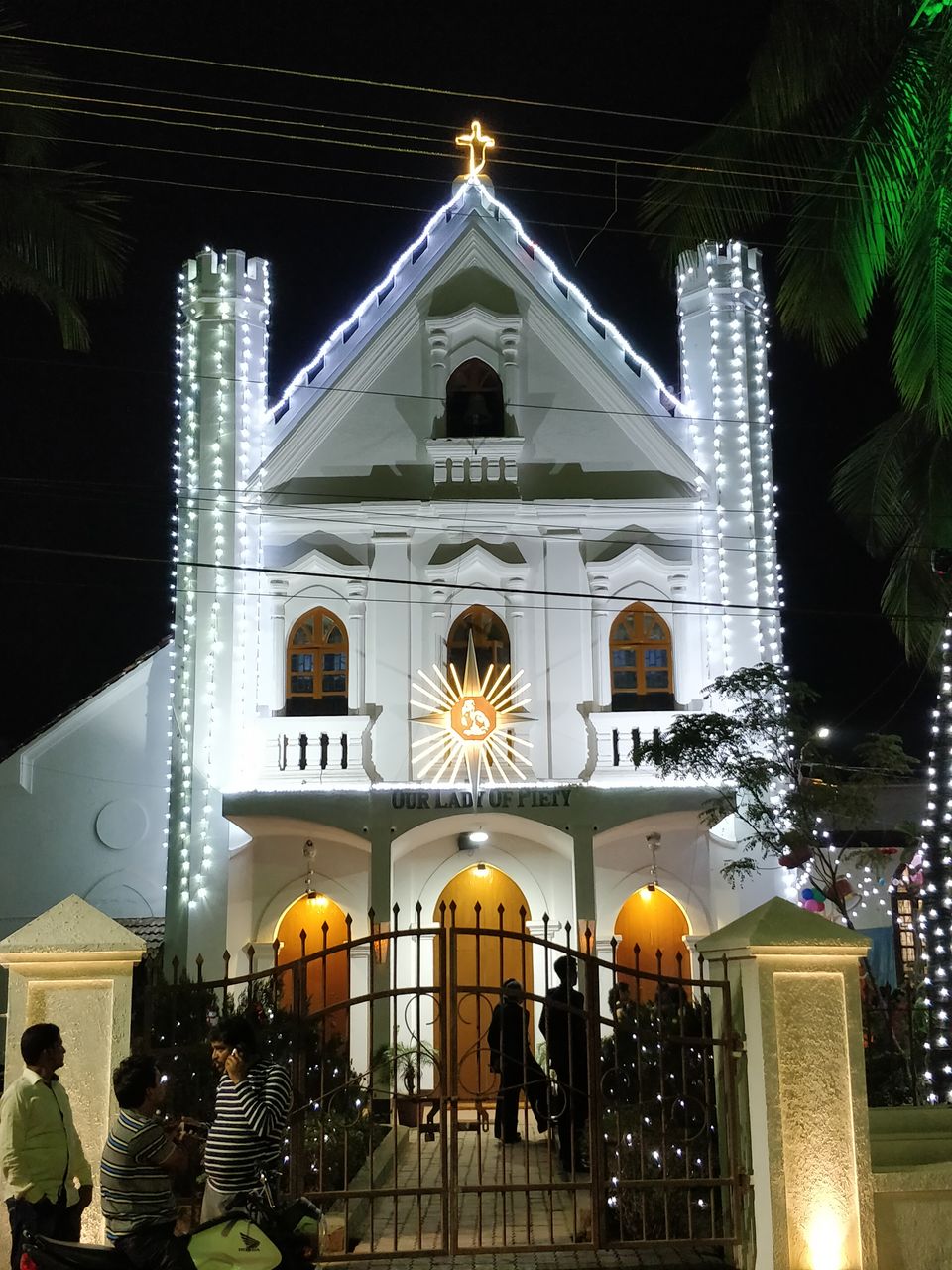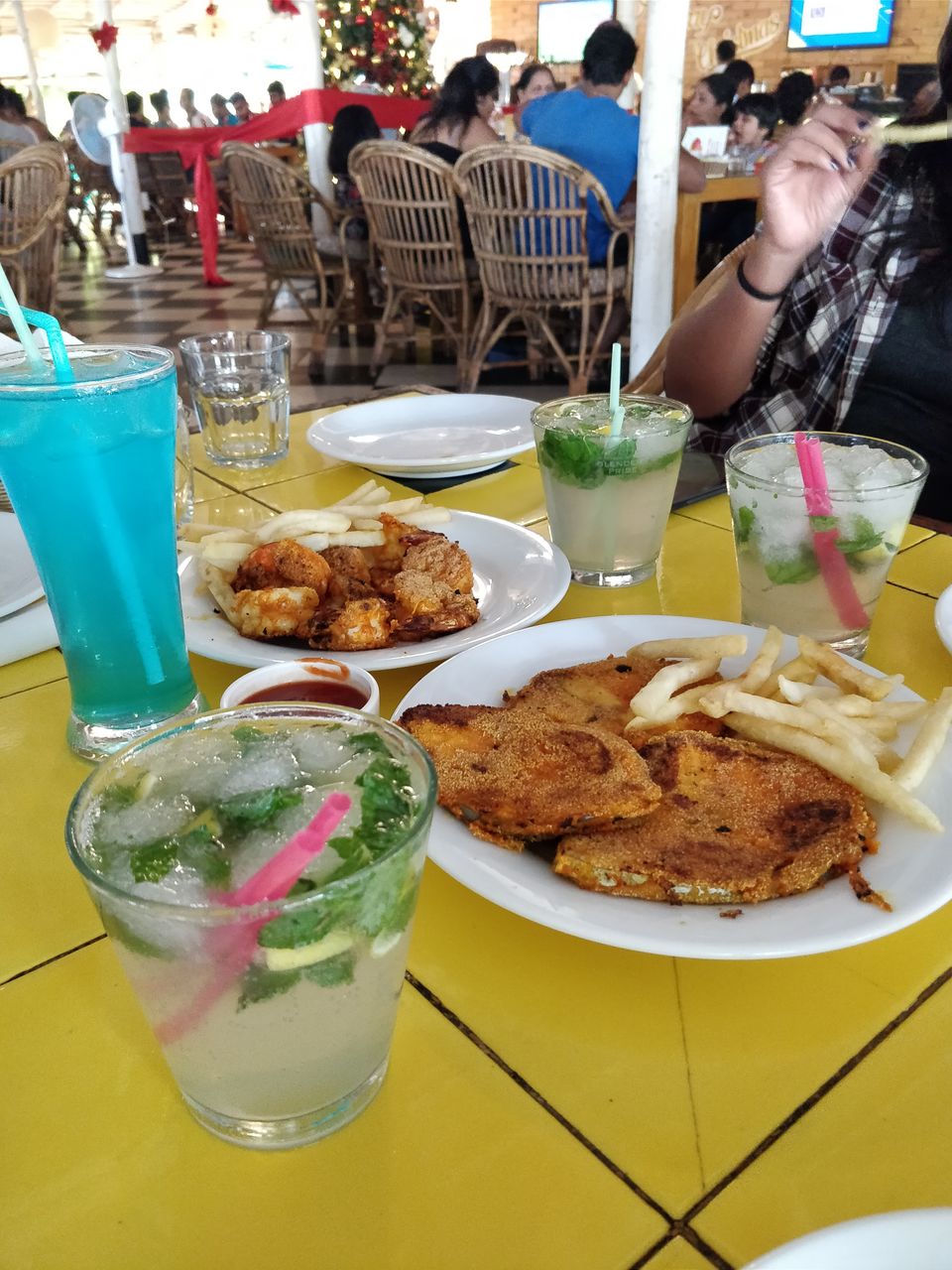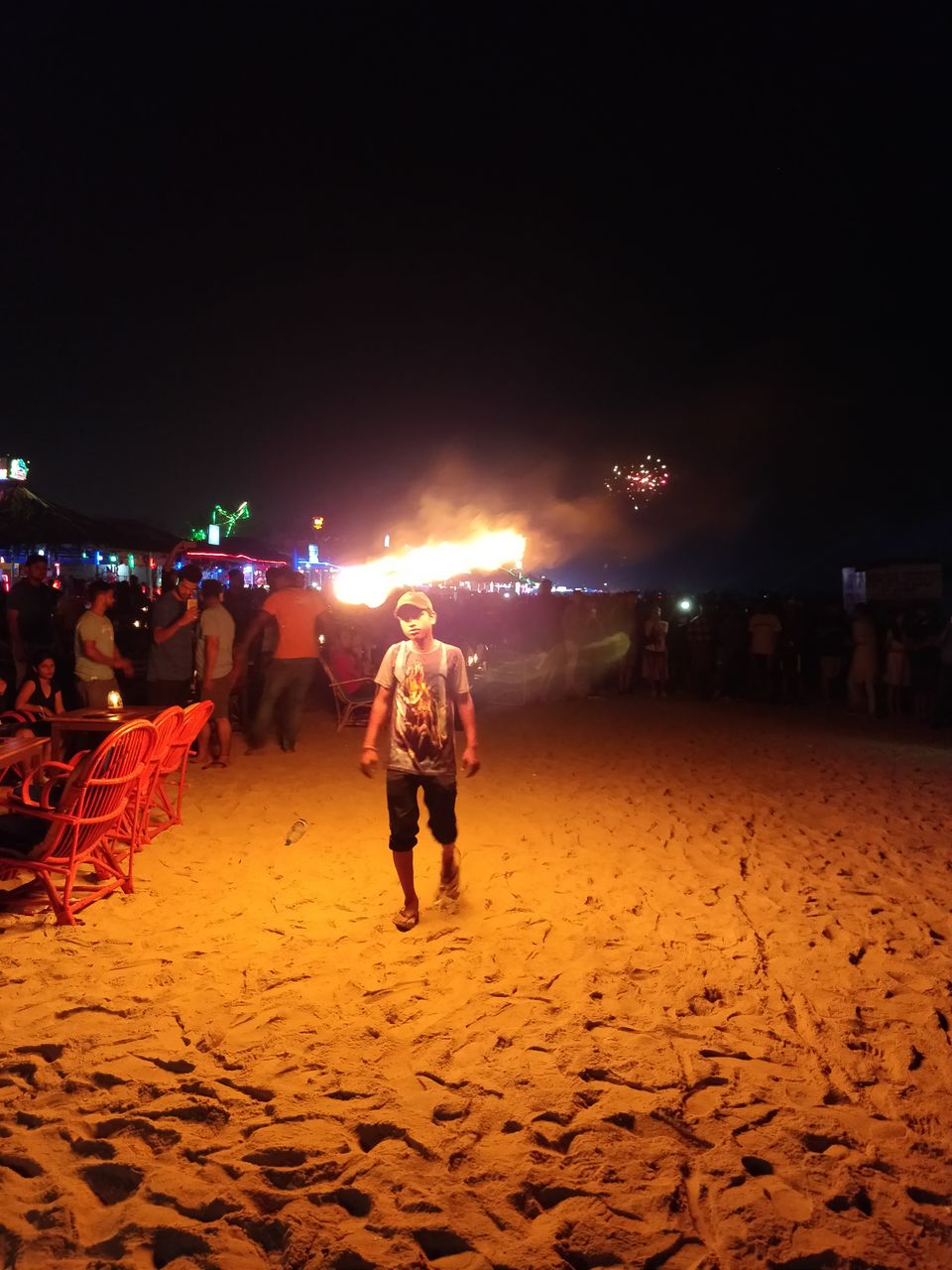 Tips to plan your trips, smartly!
When you plan of doing multiple trips in a year, managing money becomes crucial and managing leaves becomes even more difficult but of course not impossible. For finances, trick is to find the cheap deals available online, make new travel buddies who are as enthu as you for the travel (this helps in sharing the local stay and travel by margin), opt for card discounts offered by different banks, look for comfort over luxury and there you are.
And when it comes to managing leaves, make best friends with long weekends. If Friday is a holiday, take one leave from work on Thursday, leave for your trip on Wednesday post work and return back on Sunday late night on Monday early morning, in time to join back work. By doing this, you end up taking just one leave from work and smartly plan the allocated quota of leaves for the year.
Plan your itinerary well in advance!
When you are travelling on limited budget and time, well planned itinerary plays a key role. For all your trips, do intense prior research on things to do, places to visit, food to eat on multiple online travel portals and make your own itinerary out of it. Make a calendar for your trip and put shortlisted places on different time slots in that calendar. During your trip, cover the places which are nearby at one go and keep time for the places which are far from your stay. Also check on visiting timings as most of the places especially monuments closes after 5 PM.
Travel to explore and inspire!
I travel to explore the things and places in the hope of inspiring others. What gets me started is the urge to explore and see places which I haven't been to. We all know how satisfying it is to see the view from top of the mountain, or to know about the monument which has a thousand years of history behind it or enjoying the night life of the city which never sleeps. And it gives sheer satisfaction when you get to hear from your buddies when they talk about how one of your trips inspired them to plan something on their own. So I request you all to take out time from your busy schedules, pack your bags and just leave. I am sure it will lead you to something meaningful and definitely help in discovering your own self and give different perspective towards looking at the things.
So this is how I spent memorable year 2017 and planing to double the list by end of 2018. Ending this with the inspirational quote and see you very soon with another story!
Travel
As much as you can.
As far as you can
As long as you can.
Life's not meant to be lived in one place.