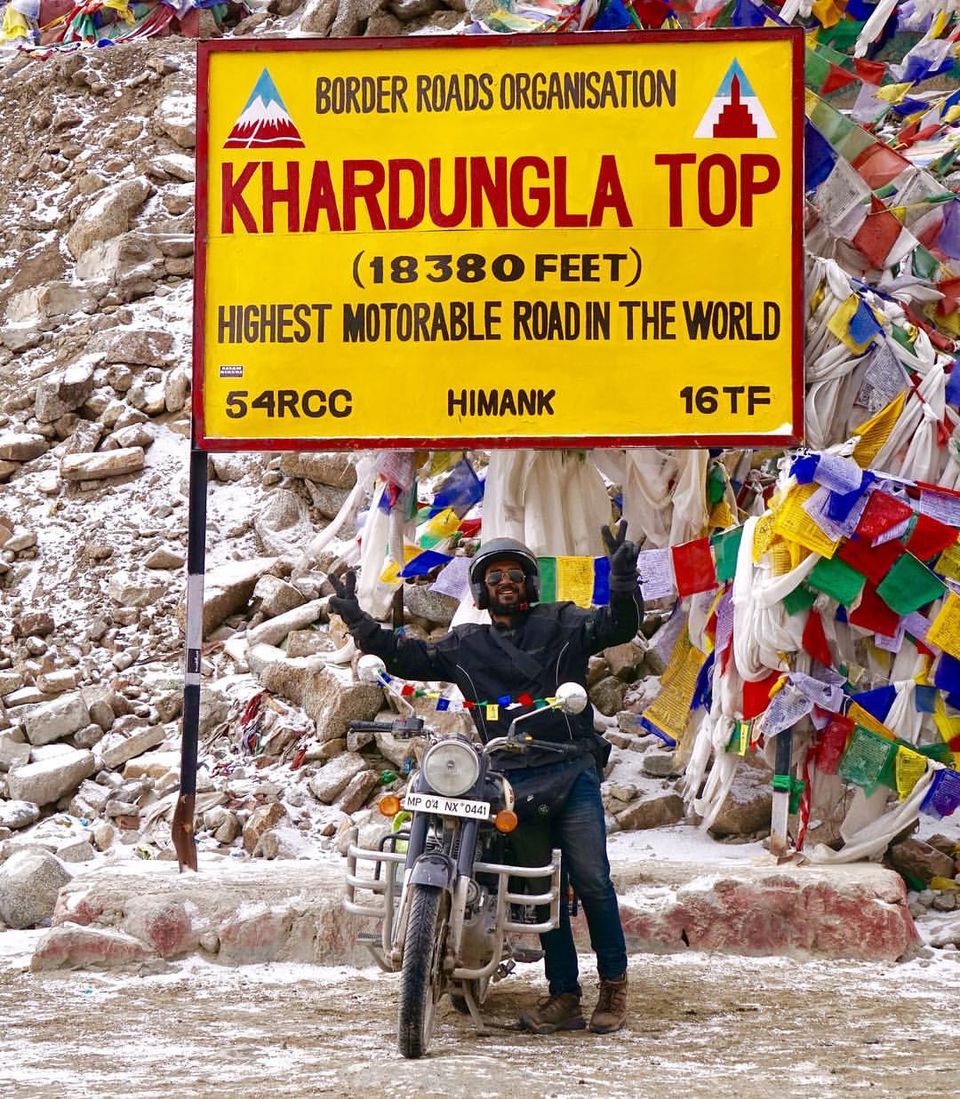 "Ladakh – A Magnetic place" ( A road of 11 Dangerous Passes)
"Undisputed Roads experience of Ladakh"
Ladakh is made by mountains and made up of mountains. Sheer walls of rock and ice divide the Indus Valley, Tibet, Kashmir and Himachal Pradesh, and human habitation is restricted to narrow strips of greenery clinging to the rivers that drain down from mountain glaciers.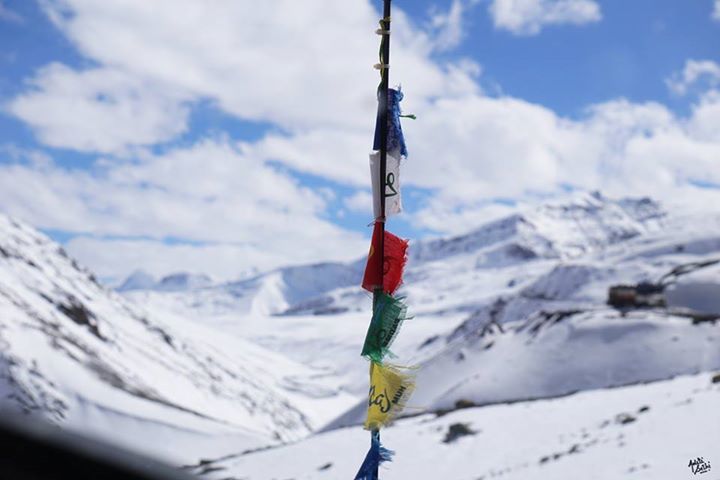 Visions of a bike trip to Ladakh were implanted in my head way back in 2011 when i resigned and left my Investment banking job to do something fruitful in life. As traveling has been my passion, i had to travel to find myself so that time i wanted to try something inhabitable to search best in me. I indulged in deep thinking and found that i don't like crowded places, & this time i need lonely place too, I found something interesting from my father. He said go to the Himalayas, either you will come back with your purpose & way or else you will be stay there ;) hahaha. I still remember those words by him ; he never visited the Himalayas but he had wish to do the same in the situation of dilemma in his life.
I made this more interesting by choose the bike as a way to travel. Bike riding has been a type of meditation for me, so i choose to make it more awesome.
I started my journey from my city Bhopal, Madhyapradesh
I rode 900 kms and took hault at delhi, it was hot day but my zeal & passion were also high.
Next day i left for my dreams- Ladakh.
I remember when i was entering into the kashmir, there was amazing weather and i realized that i entered into the land of mountains & lamas. Too much peace, silent Mountains with highest peaks, Beautiful people with great warrior souls, Combination of Lakes, Mountains, Greenry, Snow & cozy Air make it perfect place to test your adrenaline & find yourself.
Bike riding to Leh'd and their interior places wasn't easy, Leh'd is easy to reach and not that difficult but their interior locations are difficult to ride and explore, some places are no mans land.
I covered all 11 dangerous passes in one ride.
My motto was clear, spend time with nature & explore every places of entire Leh'd . So i hadn't any option, i had 20 days and wanted to stay with monks too.
I needed solitary places to find the answers to do great things in my life.
As luck supported me, i found various unexplored places, no humans were there, only me & mountains talked with each other and air was whispering to make us feel his presence.
I spent so much time with the nature, lot of time on riding, off road paths, land sliding & much more.
Impossibly blue skies, unimaginable rock formations, sheer rises and depths and ever present danger from falling rocks, deathly roads and the lack of oxygen, fun in riding a bike though the road of Himalayas; built a vision of a fairytale land that I had to believe because I have gone through all this while riding in entire monks planet.
Found everything that i wanted to know, & everytime whenever i need some approach & peace I go to Leh'd,
Today i have been running my Travel business, Wedding planner Brand, & Finance consultancy.
I love what i do because i did what i loved.
"If you'r behind your bills, if someone thinks that you'r looser, if your loved ones don't believe in you,
Good???????? Pack your Bag, start your bike & go to Leh'd.
"LIVING A LIFE IS SAME AS RIDING A BIKE, SET YOUR GOALS, TAKE PATIENCE, ADJUST YOURSELF AS BIKE'S HANDLEBAR AND GEAR TO CROSS BAD SITUATIONS, & MOVE FAST TO GET ADVANTAGE OF GOOD SITUATIONS AS SMOOTH ROADS TO COVER UP YOUR SPEED"
This rugged region is home to one of the last undisturbed Tantric Buddhist populations on earth, protected from colonial interference, rampaging Mughals and the ravages of the Cultural Revolution by sheer force of geography.This popular hill station is famous for its picturesque views, peaceful natural bliss and elegant monasteries. This rough exterior and spiritual culture delights travelers with adventure sports, spiritual insights and peaceful beauty.
You have two options to go for Ladakh -
1) By bike or car (road trip)
2) By flight to Leh and then by car.
Season Starts from end June to October every year.
Normal itinerary can be extended as per traveler's passion and liking.
visiting some places in Ladakh requires a permit which can be obtained from Leh SP office.
Beautiful but dangerous Passes which we crossed during trip :
1) Zoji la Pass
2) Fatlu la
3) Khardung la
4) Chang la ( Shyok)
5) Chushul
6) Rezang la
7) Tanglang la
8) Lachung la
9) Naki la
10) Baralacha la
11) Rohtang pass.
"Everyone wants to Travel but some dare to" - Ashutosh Shrivastava
For more details & informations:
We are providing travel packages and assistance
Contact :
Ashutosh Shrivastava aka Aashu
+919893208331
tripswithmtg@gmail.com
facebook: https://www.facebook.com/mtgtour/
website: https://tripsmilestogo.wixsite.com/mtgtour
Blog : http://mtgtour.blogspot.in
ENJOY PICTURES AND COMMENT YOUR FEEDBACK