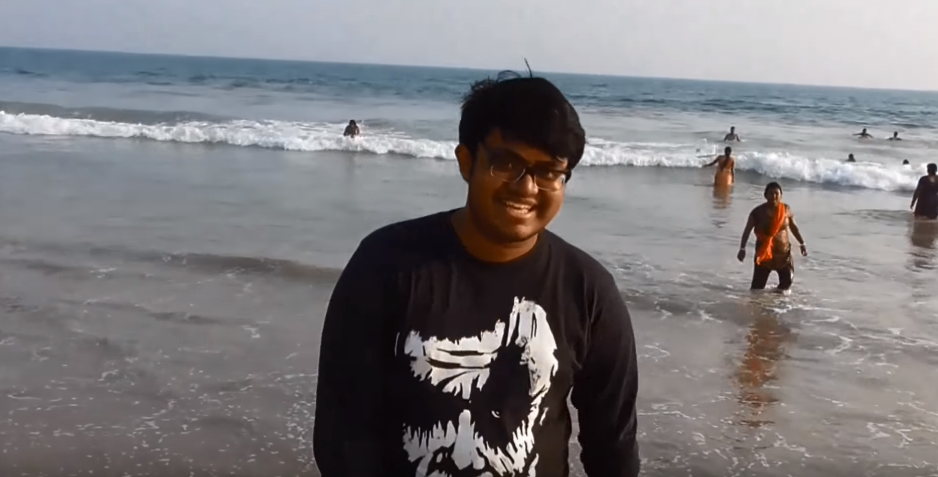 In January this year, I decided to go for my first solo trip. I always get this sudden desire to travel but never could turn them into reality. One day at college I felt the desire to go for a short trip since I was getting too bored sitting back at home. I was at the computer lab so I turned on a computer and started searching for possible options to go to.
After probably browsing for an hour, I decided it was going to be Bhubaneswar, a city in the neighboring state, 450 kilometers from my home. Instantly I booked a bus ticket for that same day, 9 pm in the night. And I made reservations at a hotel, not far from the bus station. It took me one hour to pack my bags; I booked an Uber and headed towards the bus station.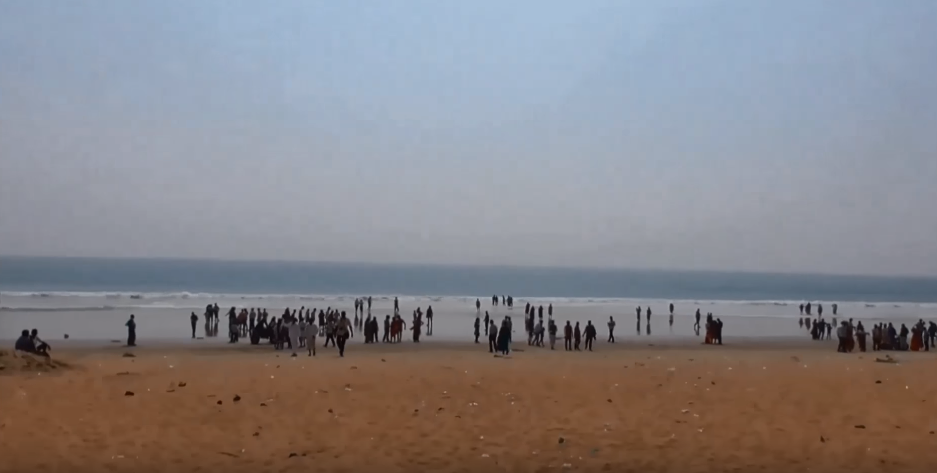 I reached Bhubaneswar at 6 am in the morning. In the hurry to pack my things I forgot to take woolens. It was a chilly morning at Bhubaneswar and I shivering! I hired an auto and went to my hotel.
Now I had to plan stuffs. I went to Bhubaneswar with zero planning; I knew nothing about the city, what to watch, where to visit… absolutely nothing! And leaving the hotel expenses, I had 3,000 rupees with me only. After taking a bath I went to the State Museum which was just 5 minutes walk from my hotel. After having spent 3 hours there, I came back to my room. Time for some planning now!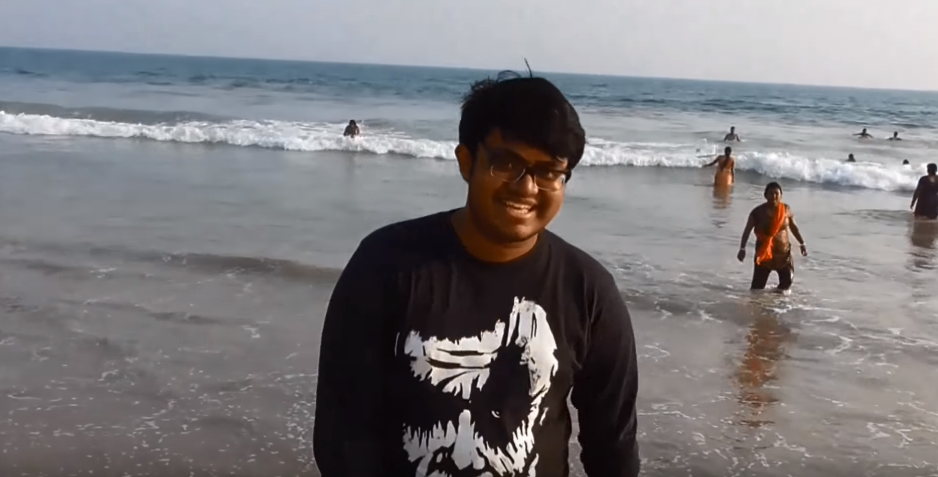 Luckily the hotel provided free wi-fi. I booked my hotel in such a hurry that I forgot to check if they had wi-fi. I searched for the places I visit; cab rental offices nearby etc. On the next day, I booked a shared cab towards Konark and Puri. The road trip was amazing. The car clocked 100 kilometers per hour on the highway with a picturesque view in front.
The 800 year old Sun Temple is truly magnificent! Although the main temple has been closed in 1903, but whatever remains outside still manages to grab the attention of all the visitors! We offered our prayers at the Jagannath Temple and then headed towards the Puri Beach.
Coming back to the hotel I planned my itinerary for the third day. I decided I would go for a city trip and hence should be able to return back to Kolkata on the day after that. So I booked my return tickets by bus. When I went there, I wasn't sure how many days I would stay and didn't have return tickets with me.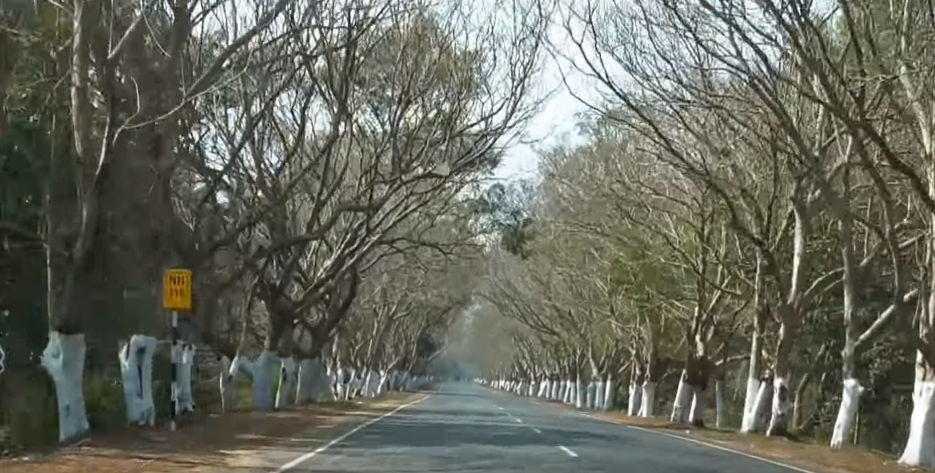 The third and the final day was very hectic. I had booked a reservation for the city tour along with adjoining areas through OTDC. The package comes for as cheap as 320 rupees and takes you through all the visit-worthy places in and around Bhubaneswar. I visited the following places:
NandanKanan Zoo
Udaygiri and Khandagiri Caves
Museum
Dhauli Shanti Stupa
Lingaraja Temple
Mukteshwara Temple
Kedar Gouri Temple
Rajarani Temple
I had hired another shared cab from the same place. The journey started at 9 am; NandanKanan being our first stop. The Zoological Garden is spread across 1,200 acres of land and boasts of animals such as tigers, lions, elephants, zebras, bear, gaurs, crocodiles etc. From there we went to the Udaygiri Caves.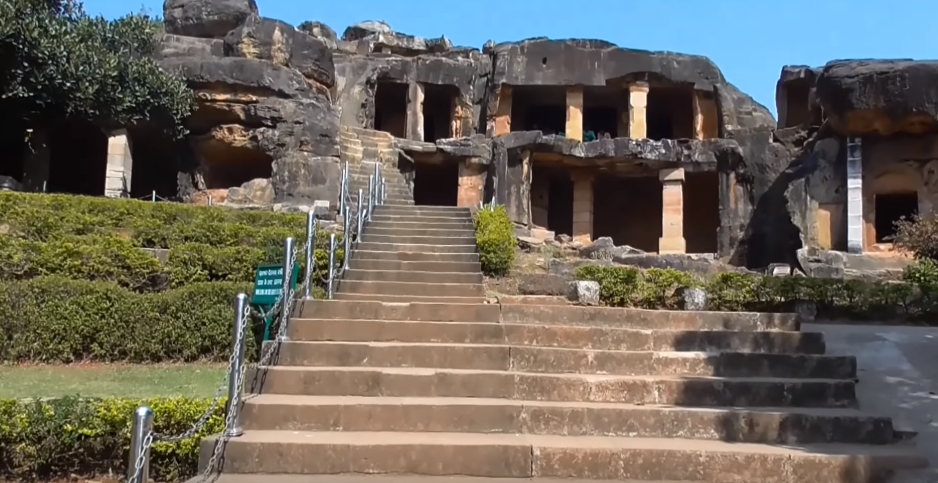 The caves are from ancient times which served as a dwelling for the tribal people back at that time. Scenes from their daily lives are depicted on the walls beautifully.
The Lingaraja Temple is said to be one of the fewest places where one can find Vishnu and Shiva at the same place. The Lingaraja Temple basically is a garden of temples housing a few hundreds of other temples dedicated to various Hindu gods and goddesses. I came back at 6.30 in the evening after having finished visiting all the places.
The entire trip along with food expenses, entry tickets costed me Rs 1,200. My bus fare added Rs 960 more. I had a great trip; a trip that I will never forget in my lifetime that too in a shoe-string budget!
You can read about my detailed traveling experience at Bhubaneswar on my travel blog: Odisha-trip