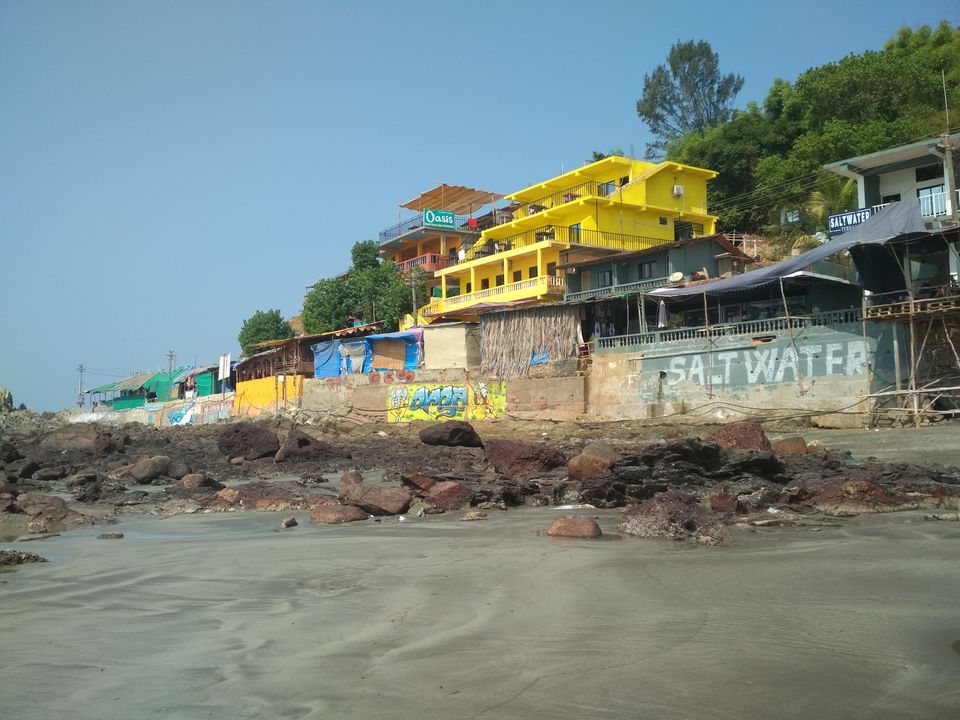 Finally Goa! I always dreamed Goa with friends but trust me I never thought traveling solo is going to be so much fun! I spent a week (29th Jan to 3rd Feb 2019) in Goa traveling alone. I had so much fun, I met new people, new culture, and had delicious Goan food (Sea Bass was freaking awesome!), made new friends, etc.
Day 1:
I planned my journey through the air from Surat to Goa. I had an early morning flight around 6:35 and reached Goa International Airport around 7:35. Well, I planned 1 day in Panjim, 2 days in North Goa and 2 days in South Goa. I booked 2 different hotels 1st in Panjim and after traveling North Goa, I went to South Goa and I stayed there. I did my hotels booking from OYO and I got very cheap deals. Panjim hotel - 1000 per day & South Goa hotel - 1000 per day. I booked vehicles as well because I'm traveling in on-season. I don't want to take a risk! Gearless vehicle 400/- per day.
So, I left towards Panjim from Goa International Airport through a bus. There was a private bus to Vasco-Da-Gama and from Vasco, I got a direct bus to Panjim. You should travel through a bus in Goa if you are on a tight budget. Cabs are also available but those were costly as hell! So, I reached Panjim and I got my vehicle there. There are so many places near Panjim bus stop you can rent your vehicle. I drove towards my hotel and got freshened up and went for breakfast.
I had breakfast in Cafe Bhonsle which is in the main Panjim city and very popular. I had a delicious Goan breakfast Patal Bhaji and Poi.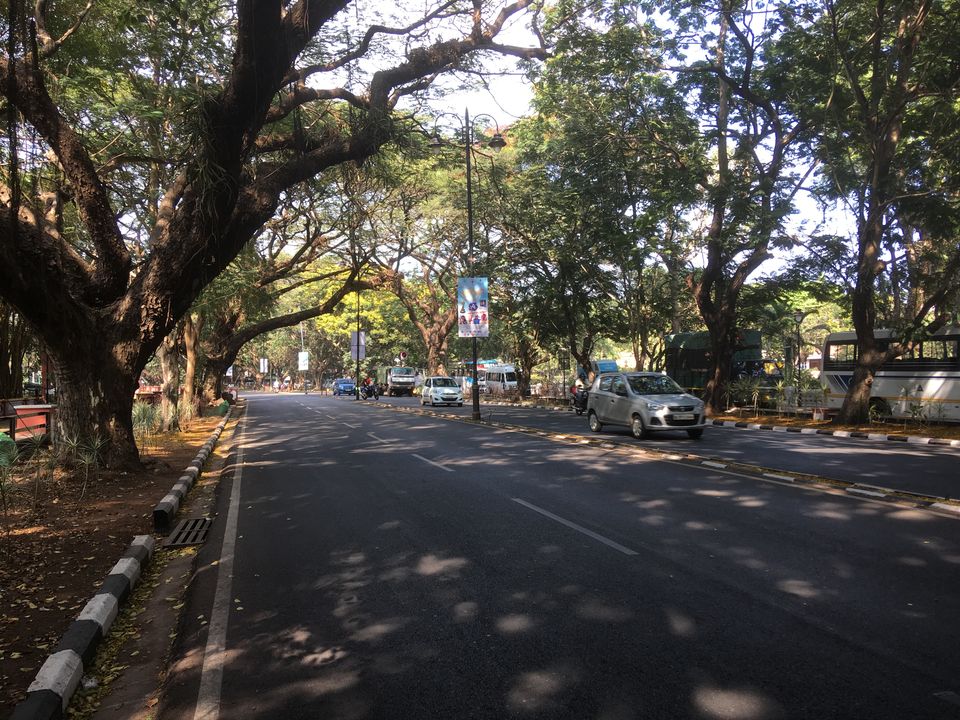 After breakfast, I went towards Miramar beach which is around 4 km from the main city Panjim. There were so many people on the beach. After that, I went for lunch to Ritz Classic which is very close to Panjim bus station. I ordered a very famous Fish Thali. Oh my god, there were so many things into the thali.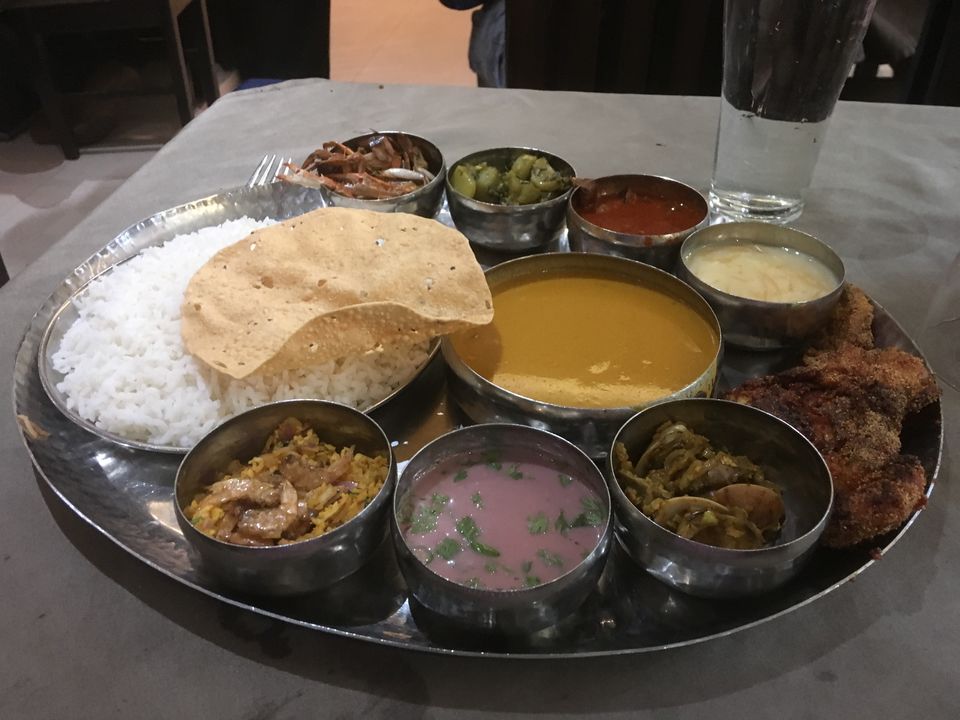 Rawa fried Chonak fish, prawn curry, rice, dry prawns, some local fish (I don't remember the name), crabs, sol kadhi, sevaiya, and much more. I really loved it. I couldn't even finish the thali! I think this is the best place to eat Goan food near Panjim bus station.
After heavy lunch, I went to Old Lady Church which is walking distance from Ritz Classic.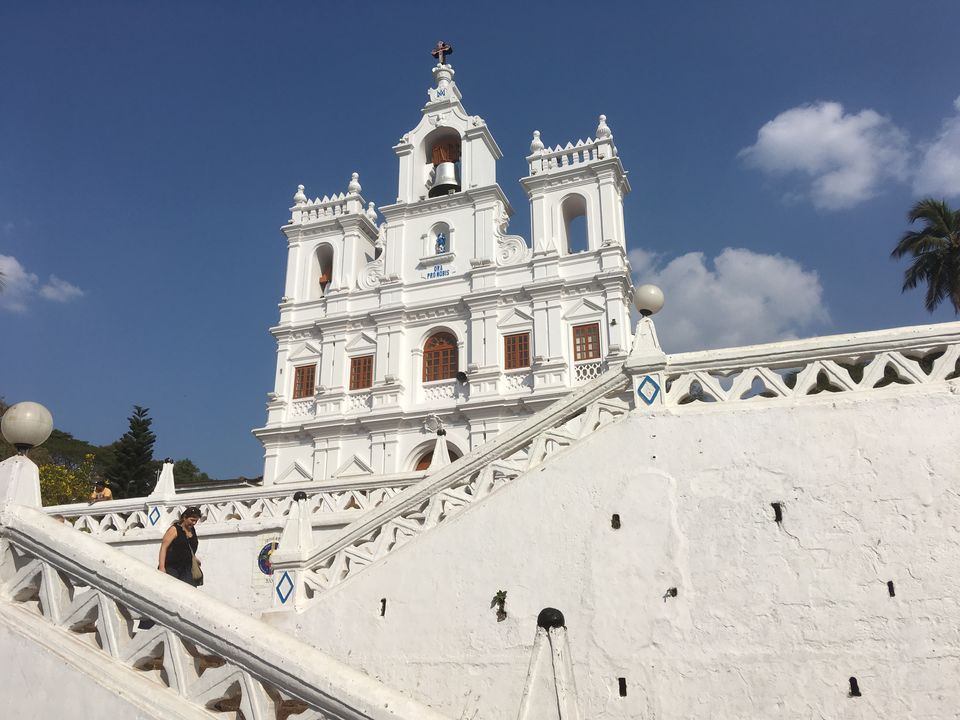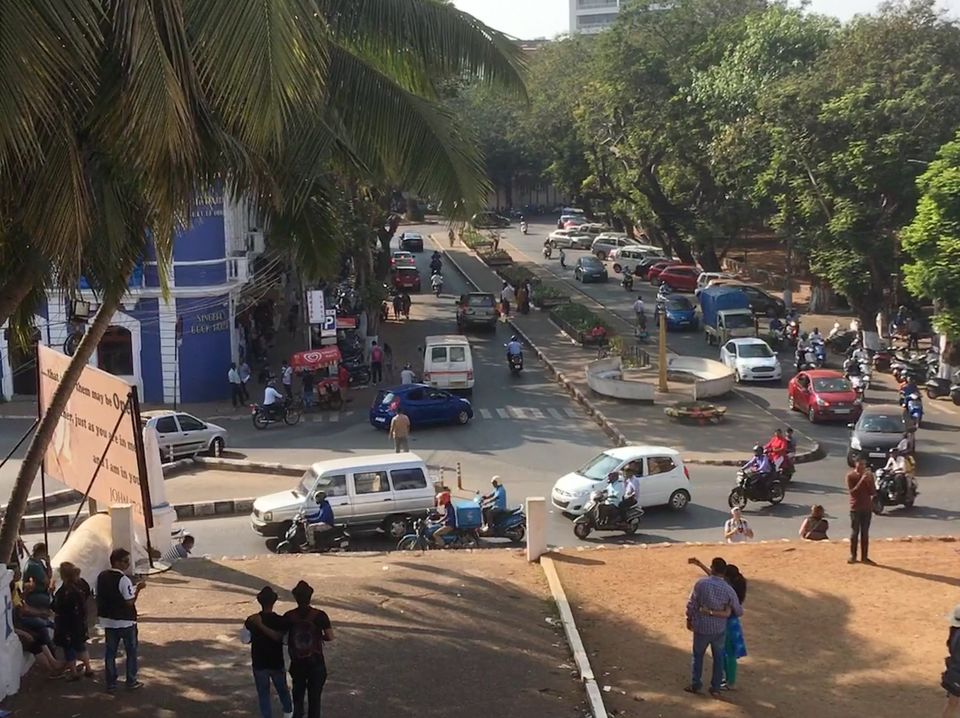 After that, I went to a very popular place called Dona Paula to see dolphins and sunset. Dona Paula is a very famous village in Panjim.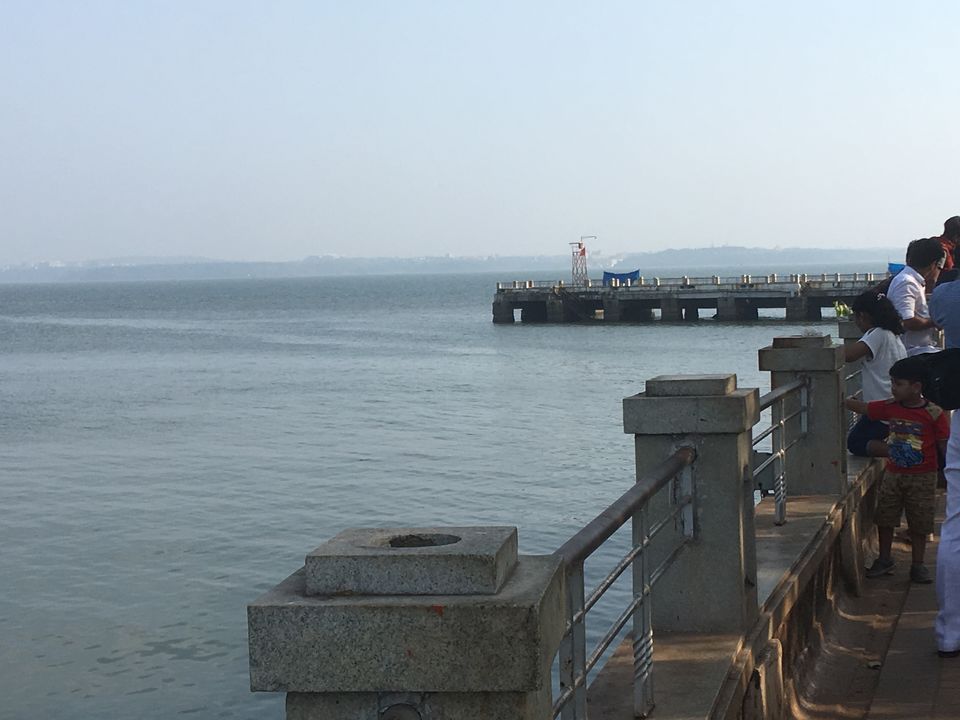 Also, known for Singham movie. It is around 7-8 km from Panjim city. You can take a boat to see dolphins.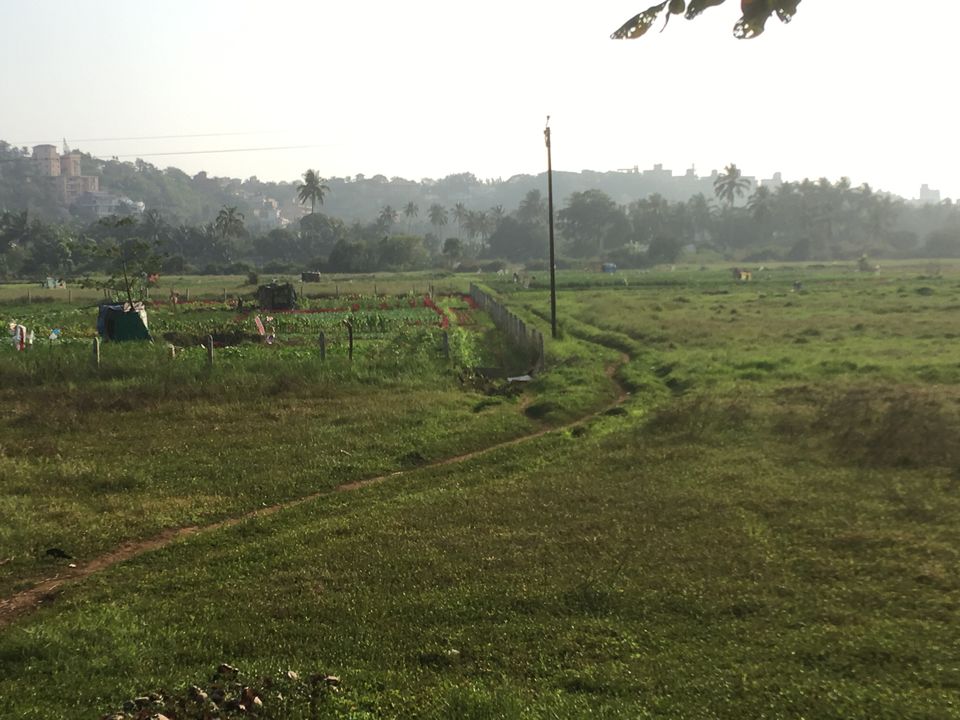 After that, I went to Mario de Miranda's art gallery. Mario de Miranda is very famous and one of my favorite cartoonists. So, how could I miss that? I had dinner at a very nice place called Kokni Kanteen. I tried Squid (Kalamari) in Reacheado masala.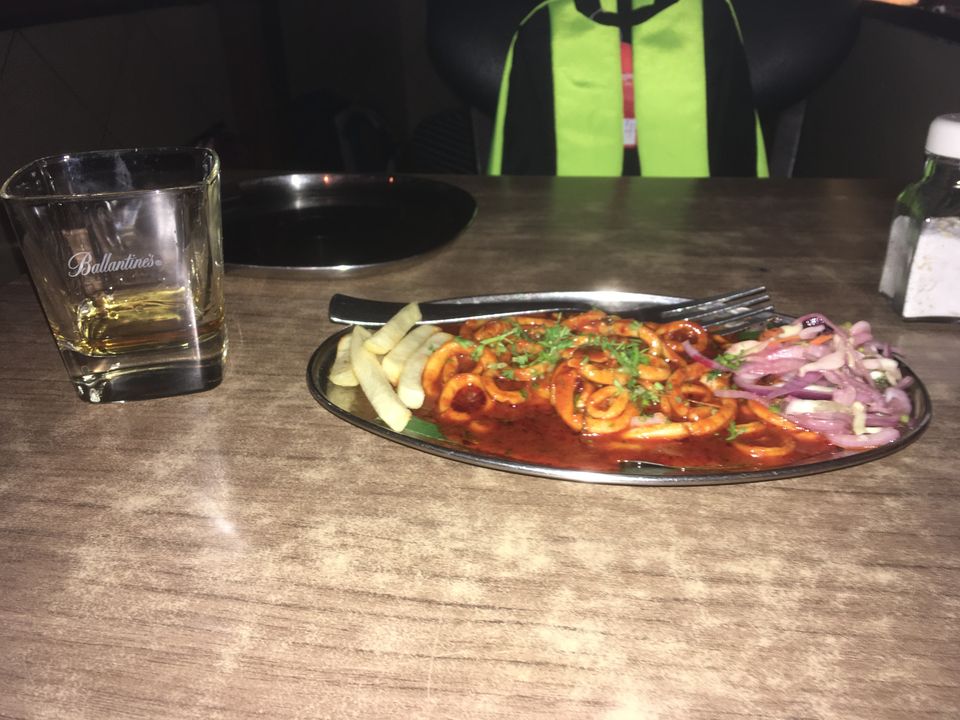 I loved it! If you are in Panjim then you shouldn't miss Ritz Classic and Kokni Kanteen.
Day 2:
My journey in North Goa started with a good breakfast at Calangute beach. I visited 3 beaches, Calangute Beach, Anjuna Beach, and Candolim Beach. These beaches are very famous and most crowded beaches in North Goa. I really like Candolim Beach.

I think this is the only beach in North Goa where you will find white sand and blue water. I had lunch at Fisherman's Cove, Candolim beach. I tried Rawa fried Kingfish and Mojito.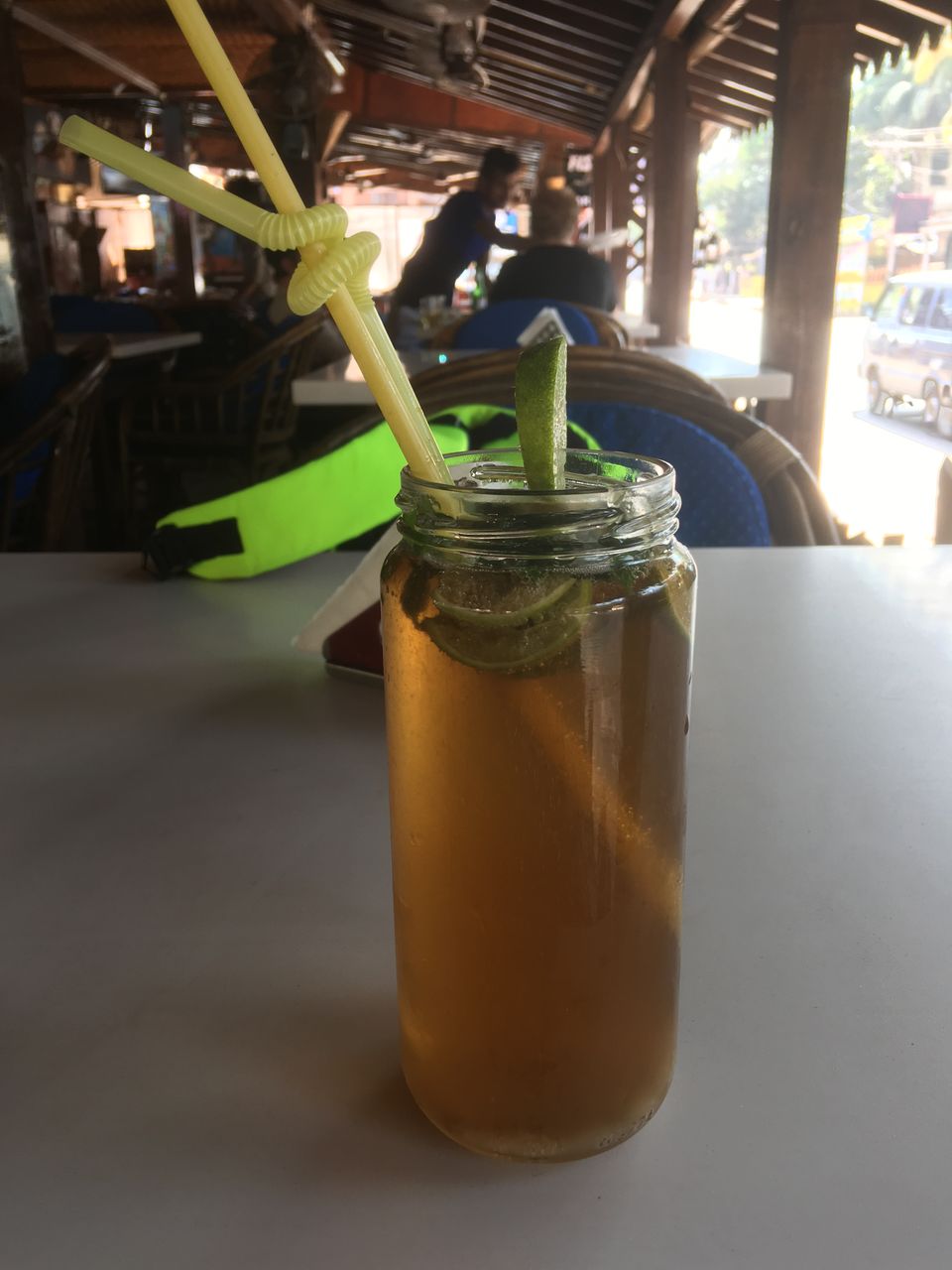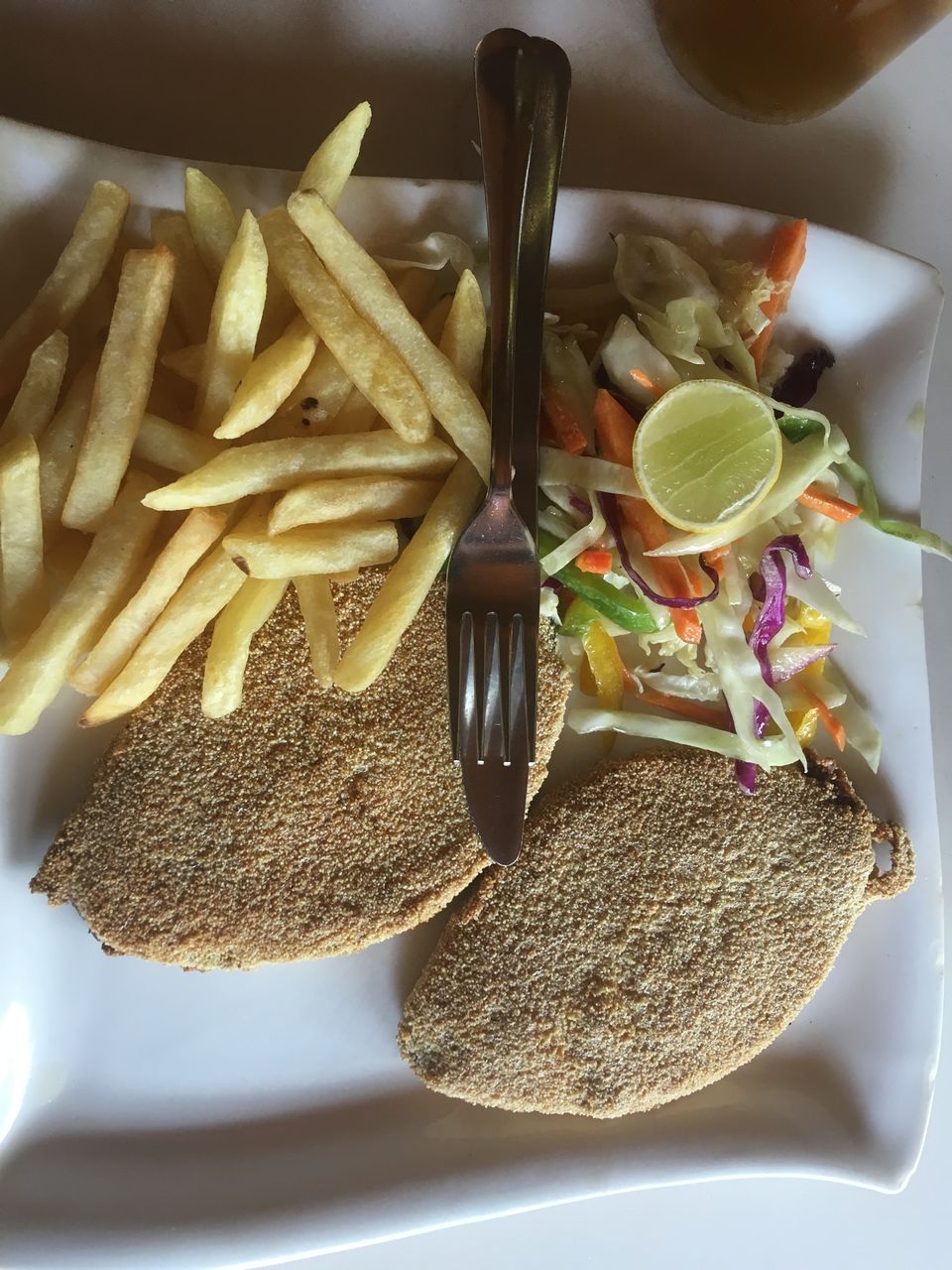 When I came back to Panjim, I was searching for a good place for dinner and I found The Fisherman's Wharf (Panjim outlet). I had Kingfish in Reacheado masala with a couple of drinks. I love the food, ambiance, live music, etc. Eating the best Goan food and live Goan classical music! This experience was quite amazing.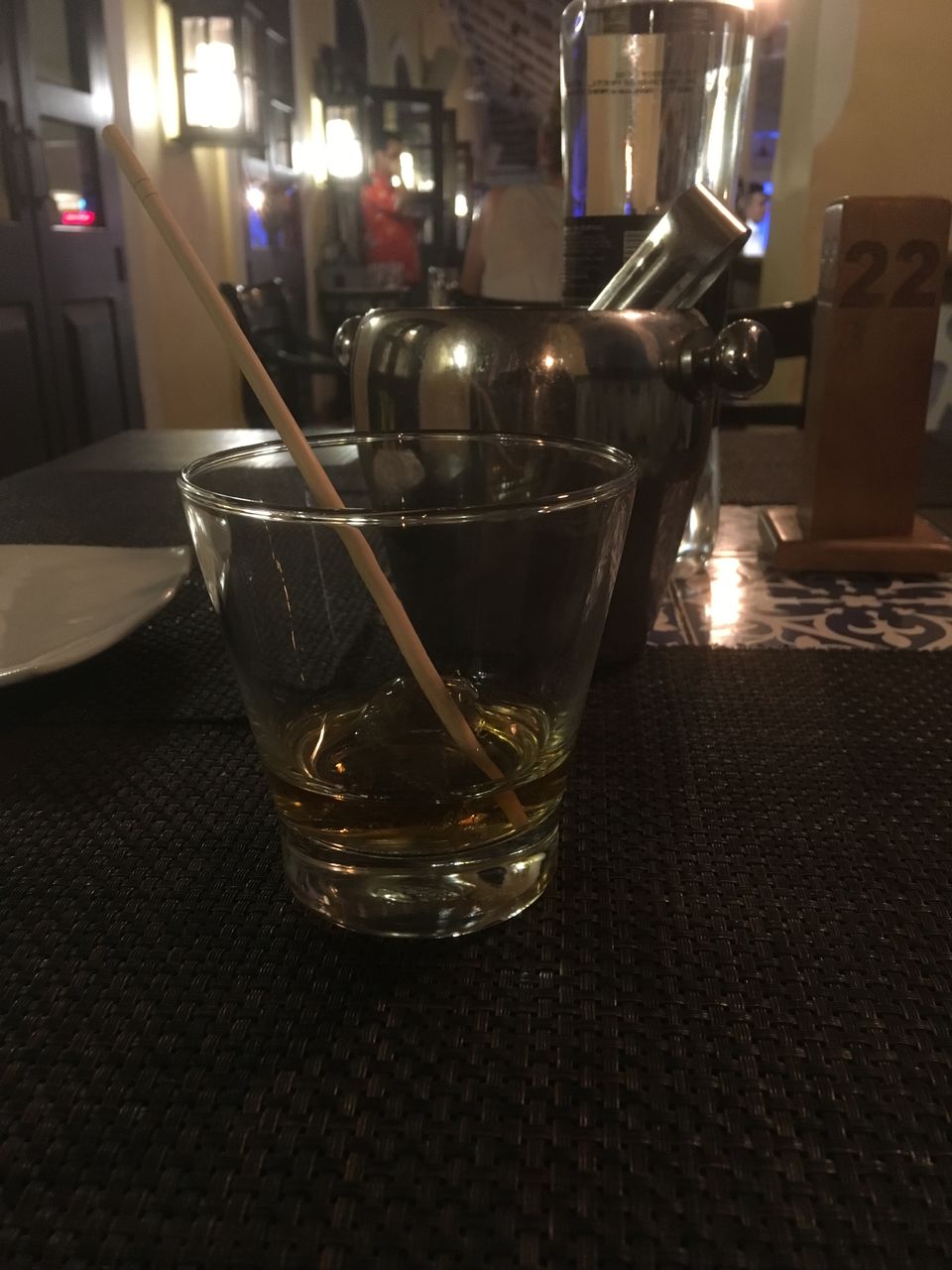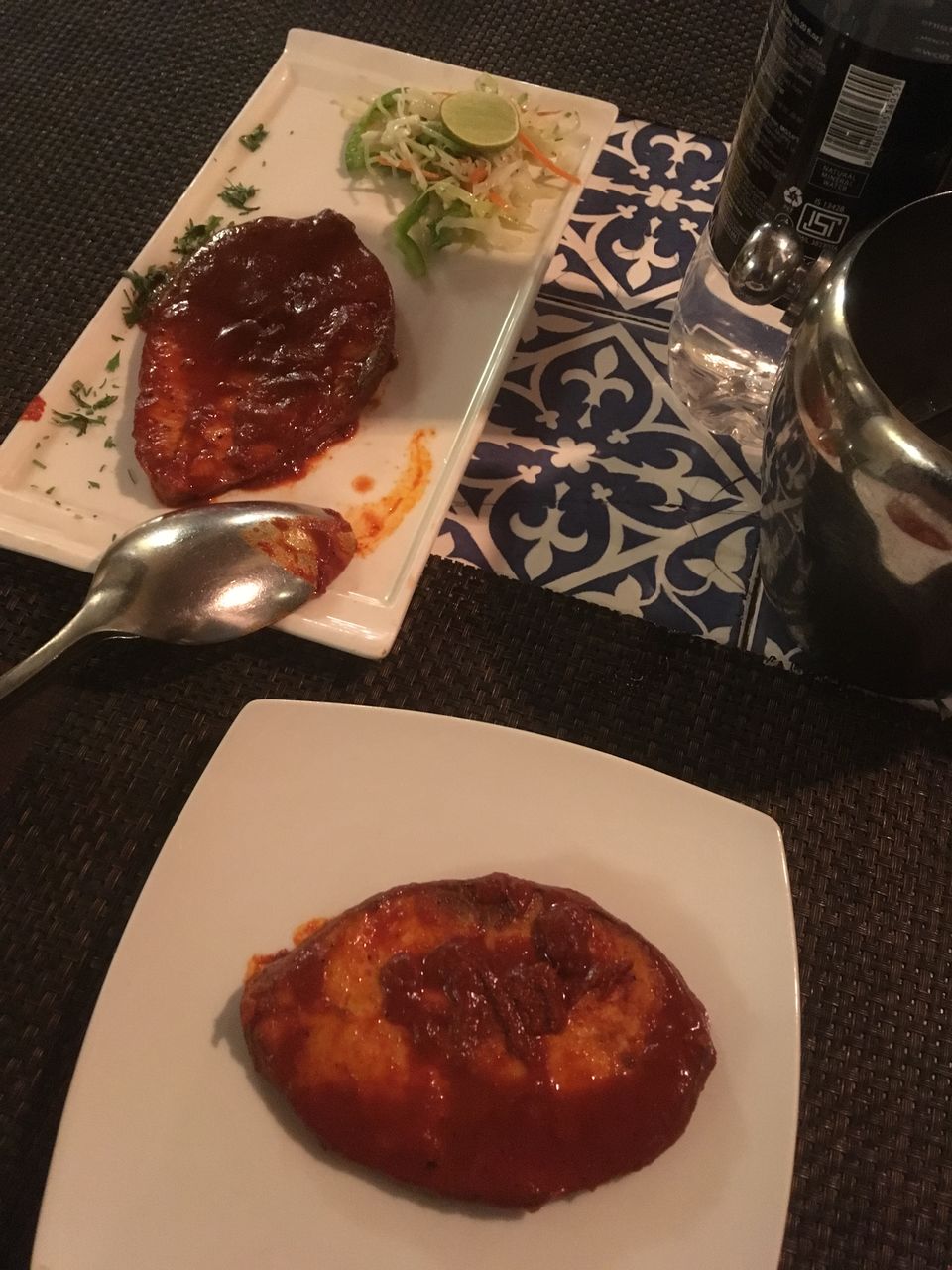 Day 3:
This was the last day in North Goa. I visited Morjim Beach, Arambol Beach, Vagator Beach, Chapora Fort, and Baga Beach. I liked Morjim Beach and Arambol Beach. Vagator beach and Chapora Fort are very close around 1 km distance. I went to Chapora Fort during the sunset. And the view was amazing.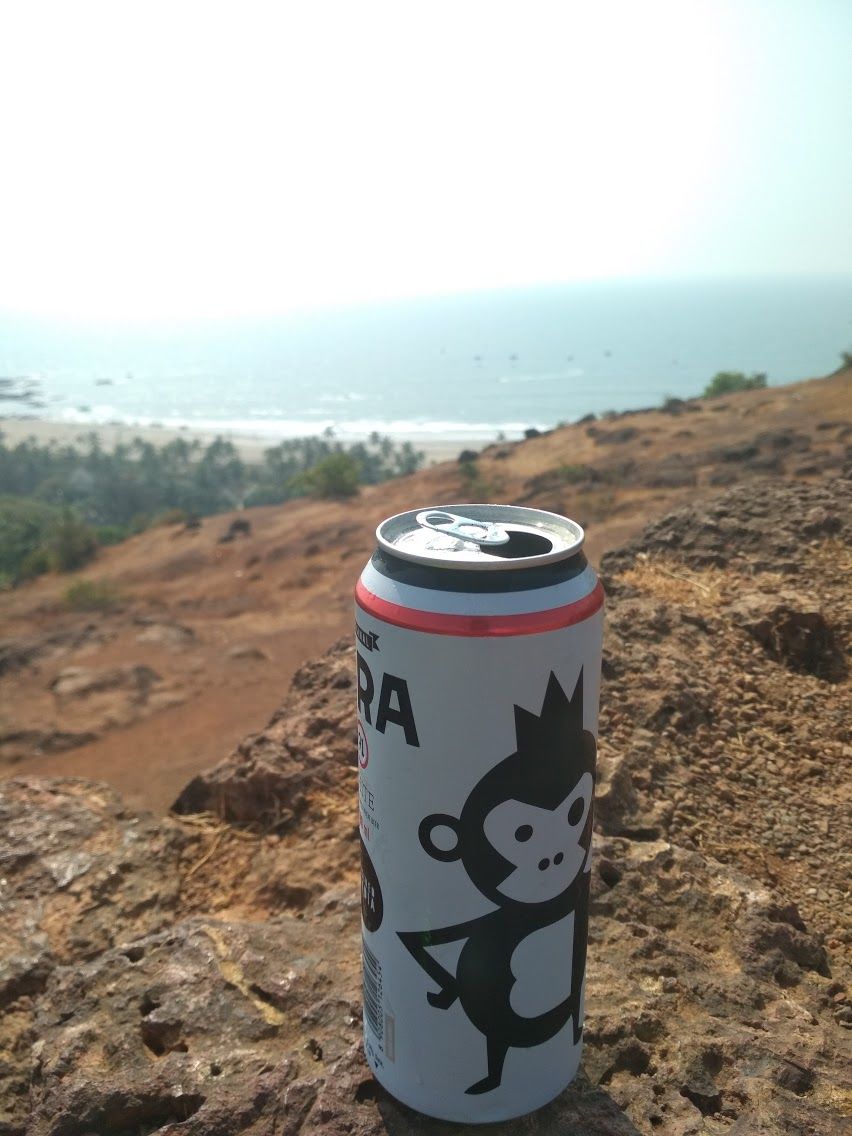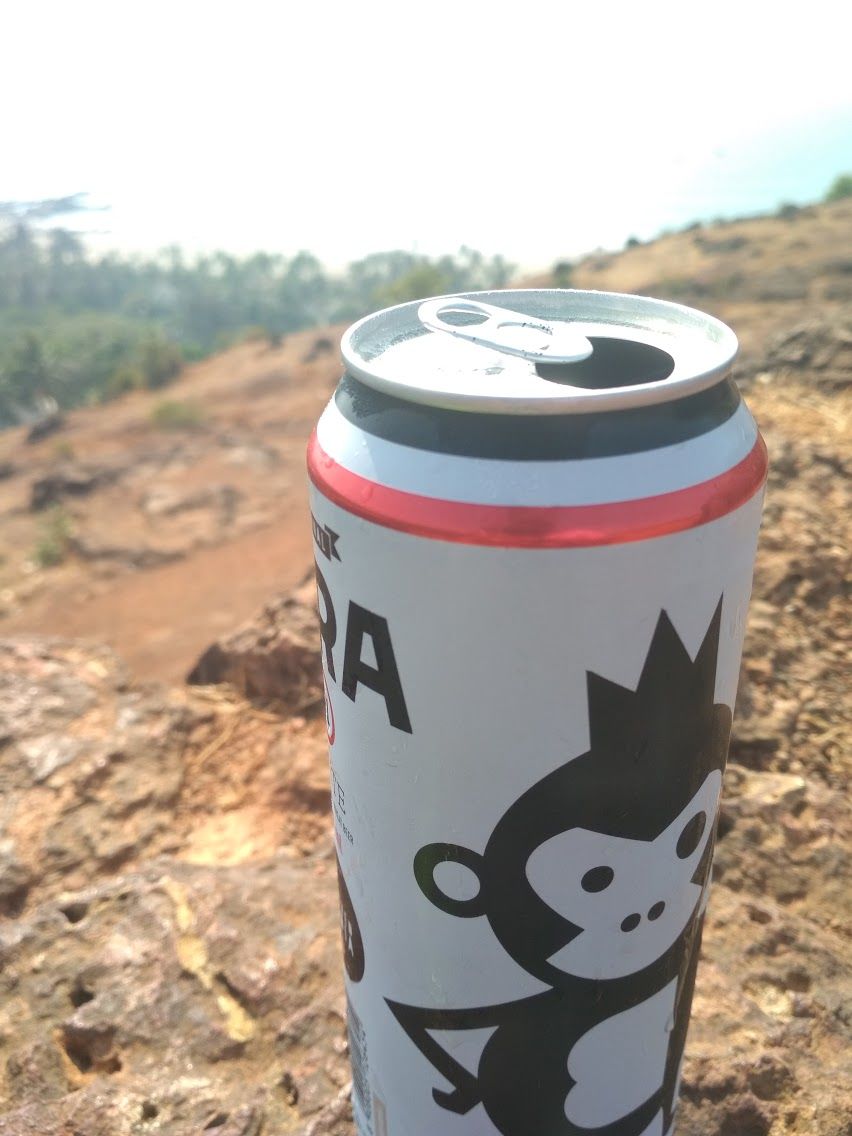 You can see Vagator beach from there. I had lunch at Florentine Bar & Restaurant which is very famous for its Chicken Cafreal. I had Chicken Cafreal with Poi and a couple of drinks. Chicken Cafreal was fab.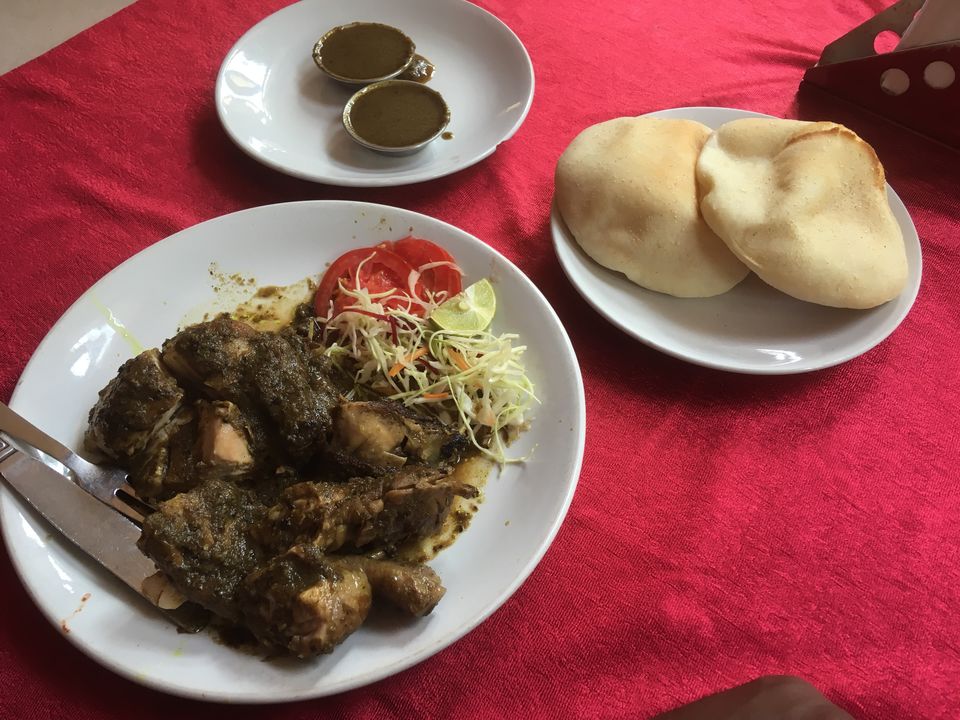 In the evening, I went to Baga Beach, spend some time on the beach. And I left after having dinner at Britto's Bar & Restaurant. I had Seafood Platter. There were different varieties of seafood in the platter. Baked crabs, Prawns in white sauce, Butter Garlic Squid, some Shellfish, Grilled Fish, and some fries.
It was quite enough for a single person. I couldn't even finish!
Day 4:
I took an early morning bus from Panjim to Madgao and Madgao to Benaulim. My hotel was quite near to Benaulim Beach. I spend early morning on Benaulim beach. The atmosphere was so pleasant and not much crowded.
Next, I went to Colva beach which is one of the famous and very crowded beaches in South Goa. I had lunch at Martin's Corner at Betalbatim. I tried Seabass in Reacheado masala, Prawns Masala Fry and a couple of beers.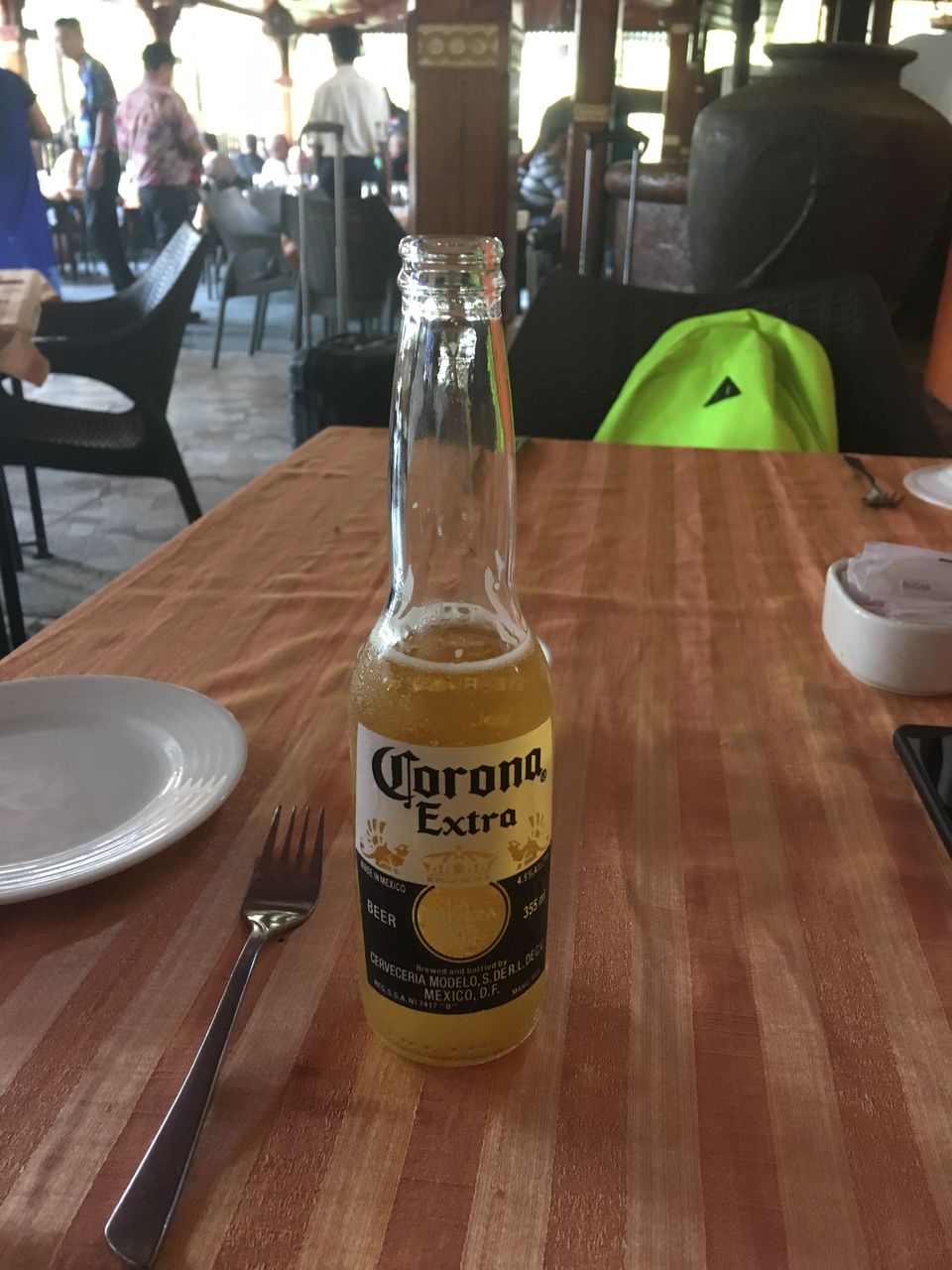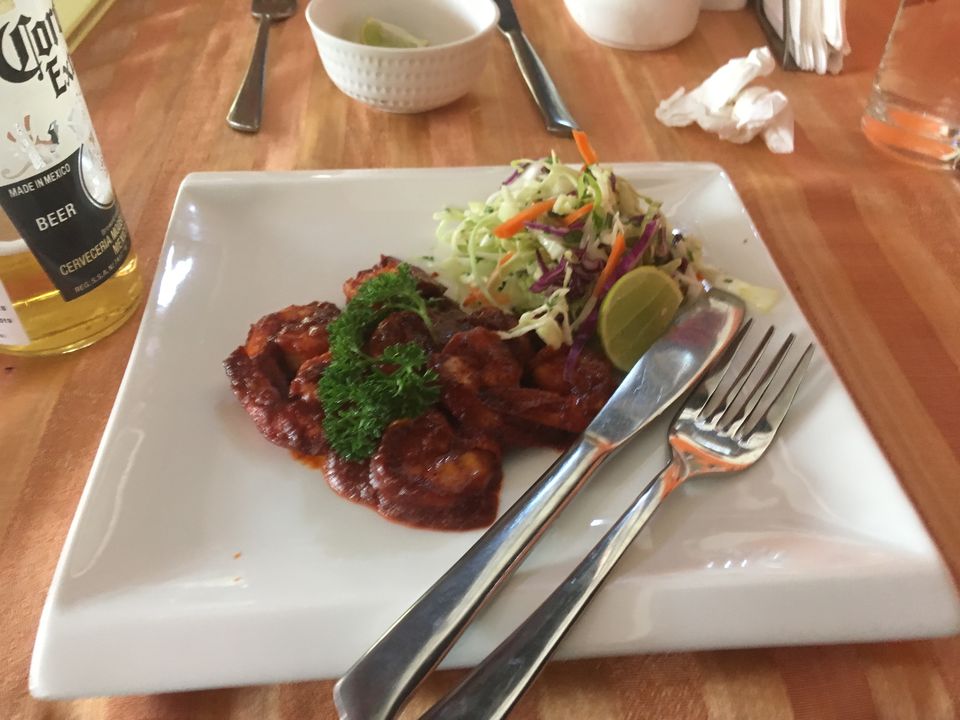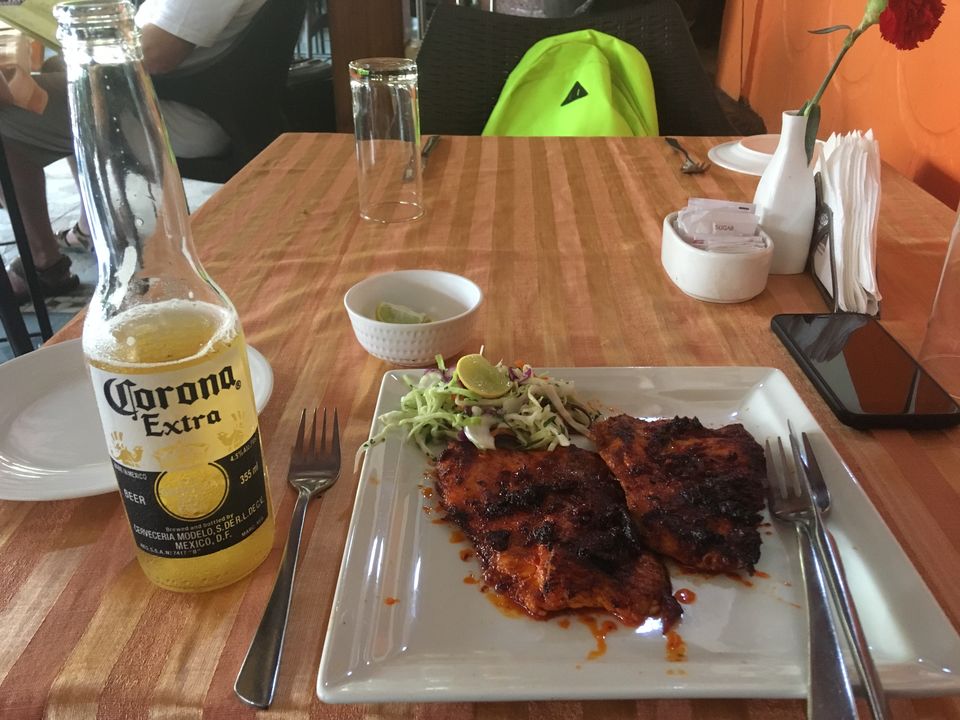 Seabass is a local Goan fish and Goan people mostly prefer Seabass fish compare to other fishes. I must say, food was so delicious and I loved it. After heavy lunch, I went to Betalbatim beach. I spend the evening on the beach doing swimming. After that, I had dinner at Fishka Restaurant at Betalbatim. I tried Red Snapper Fish stuffed with Masala Prawns. It was a signature dish by the Chef. It was so good. The taste was very different and the presentation was fabulous.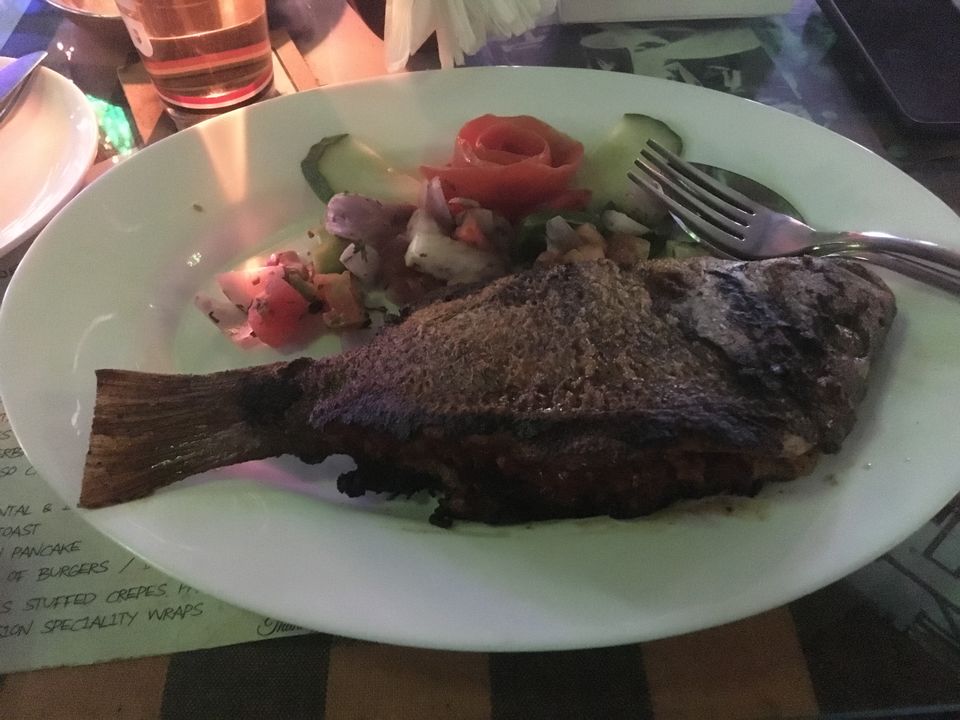 Day 5:
Today is the last day in Goa. And still many places left. I left early towards Ancestral Goa. I think everyone should visit this place how beautifully they've presented Goa. This place is awesome.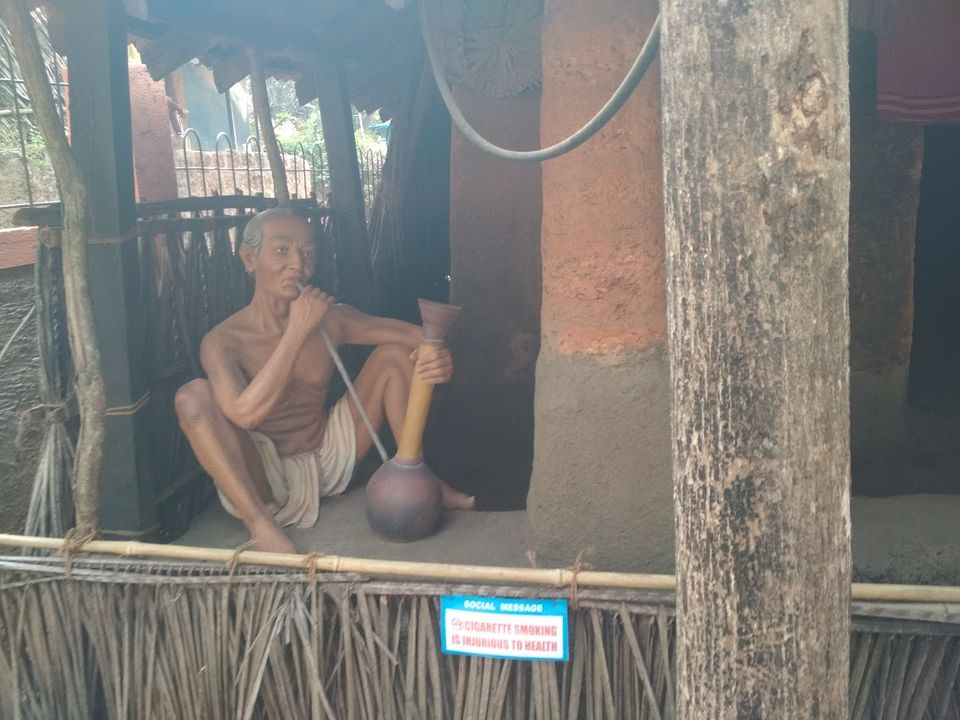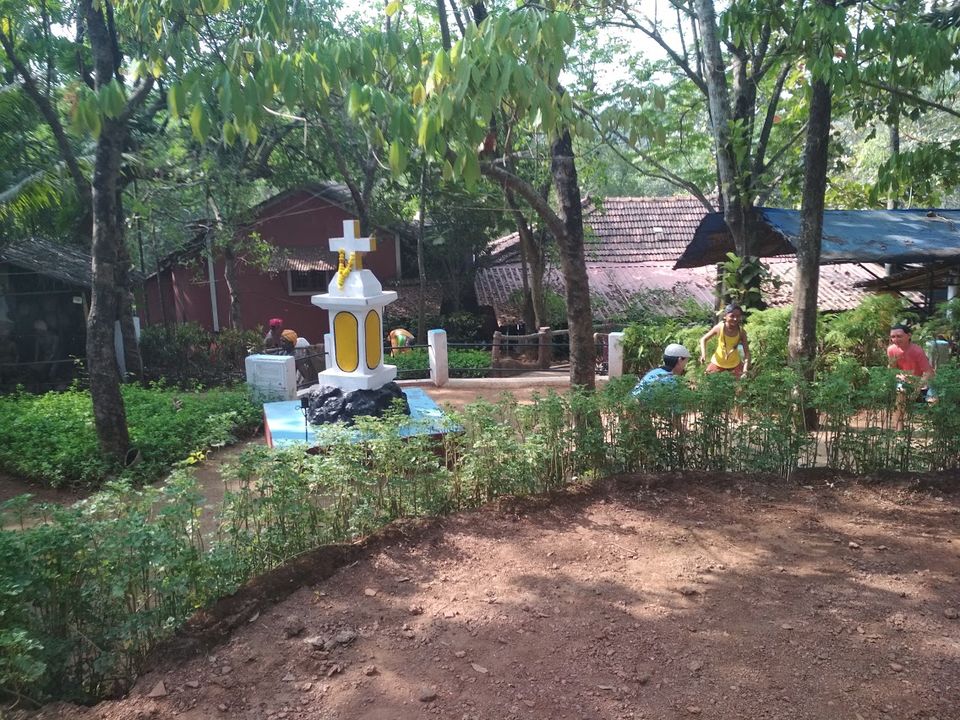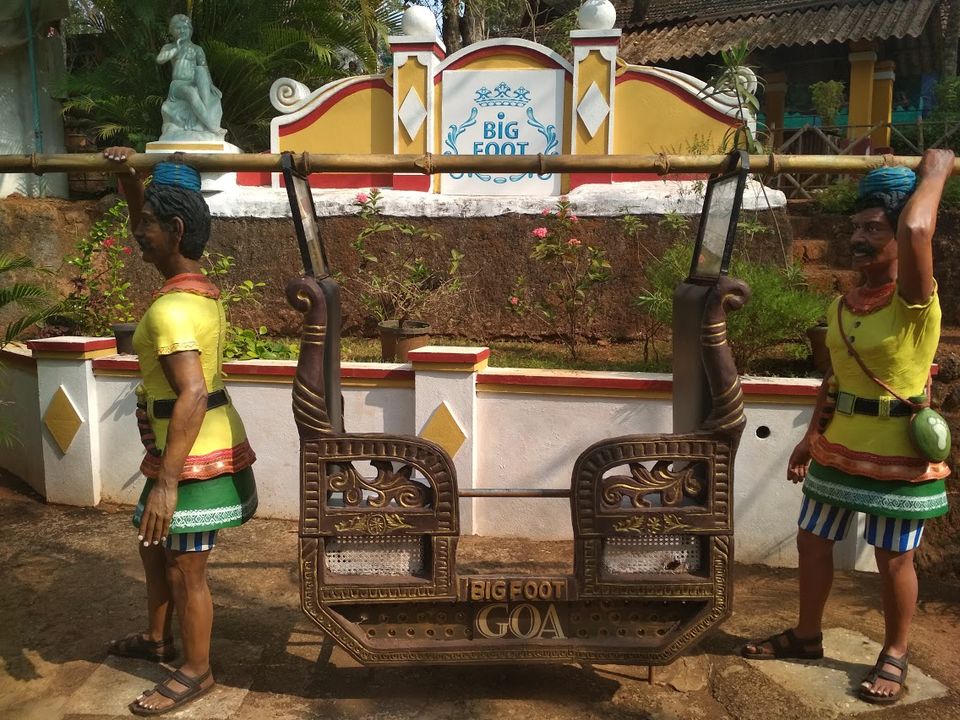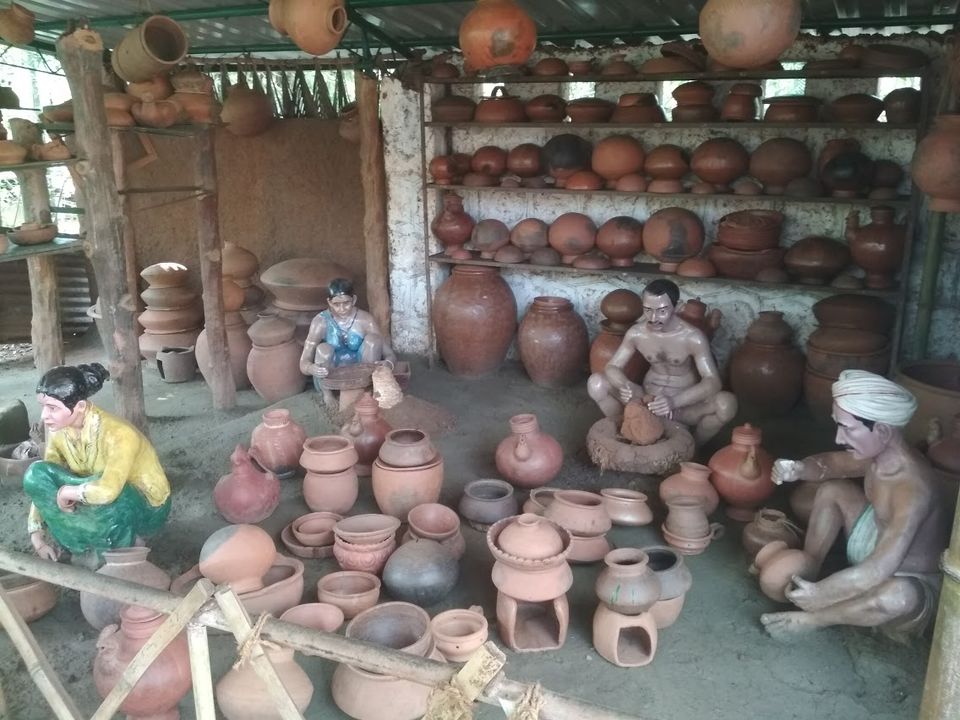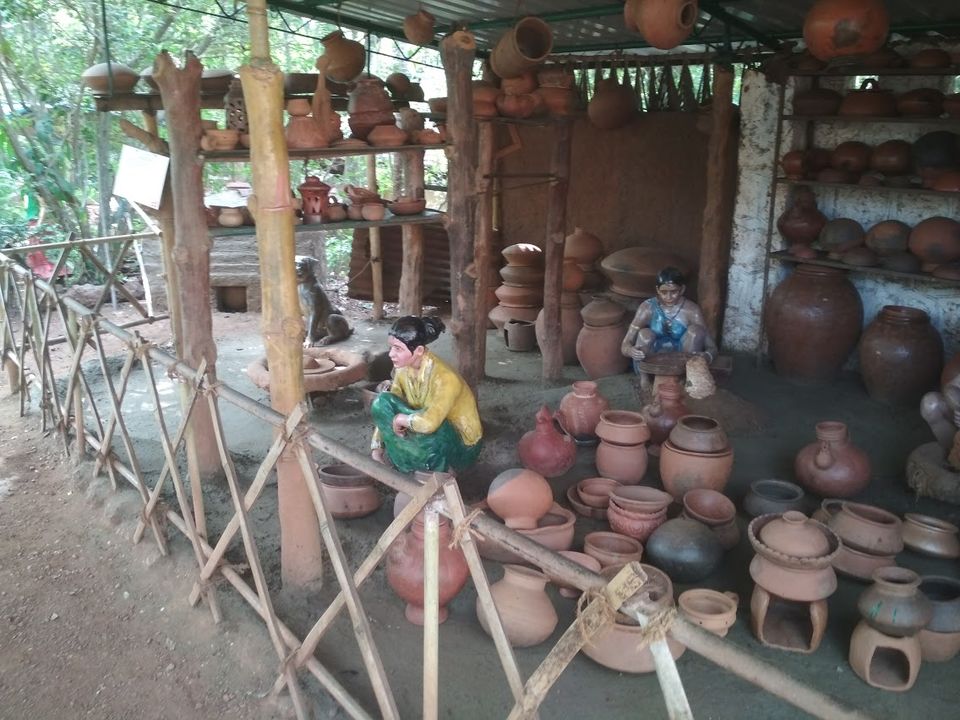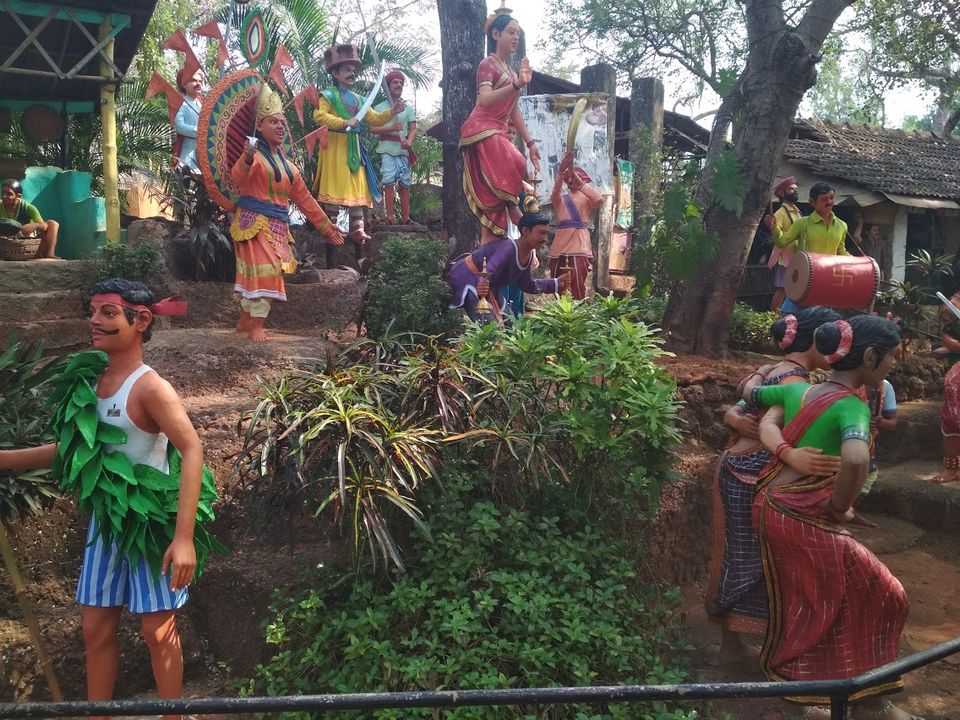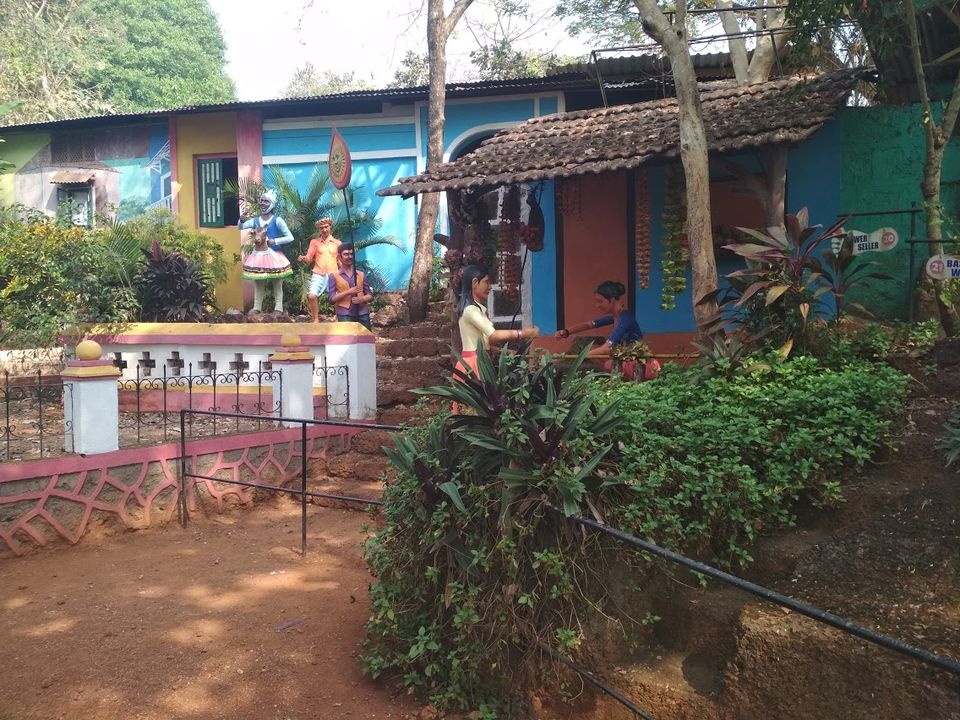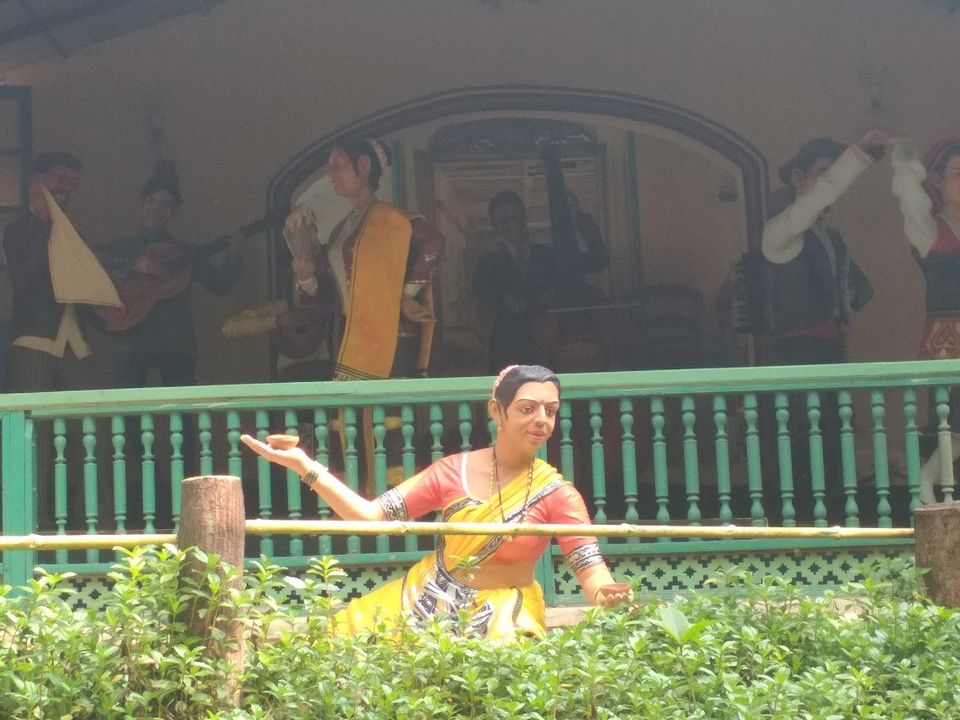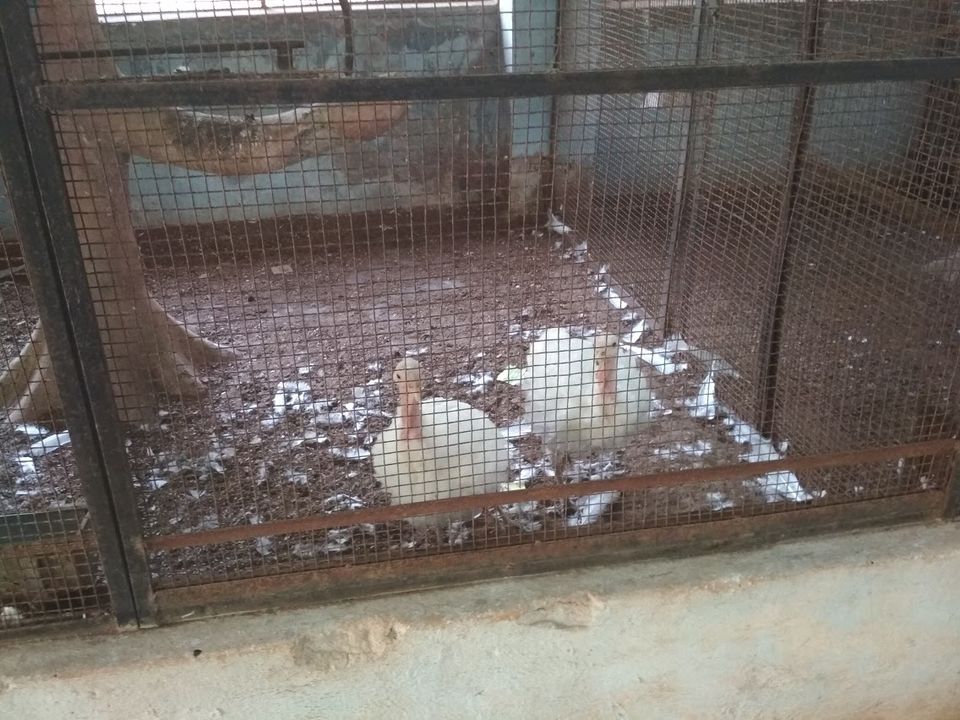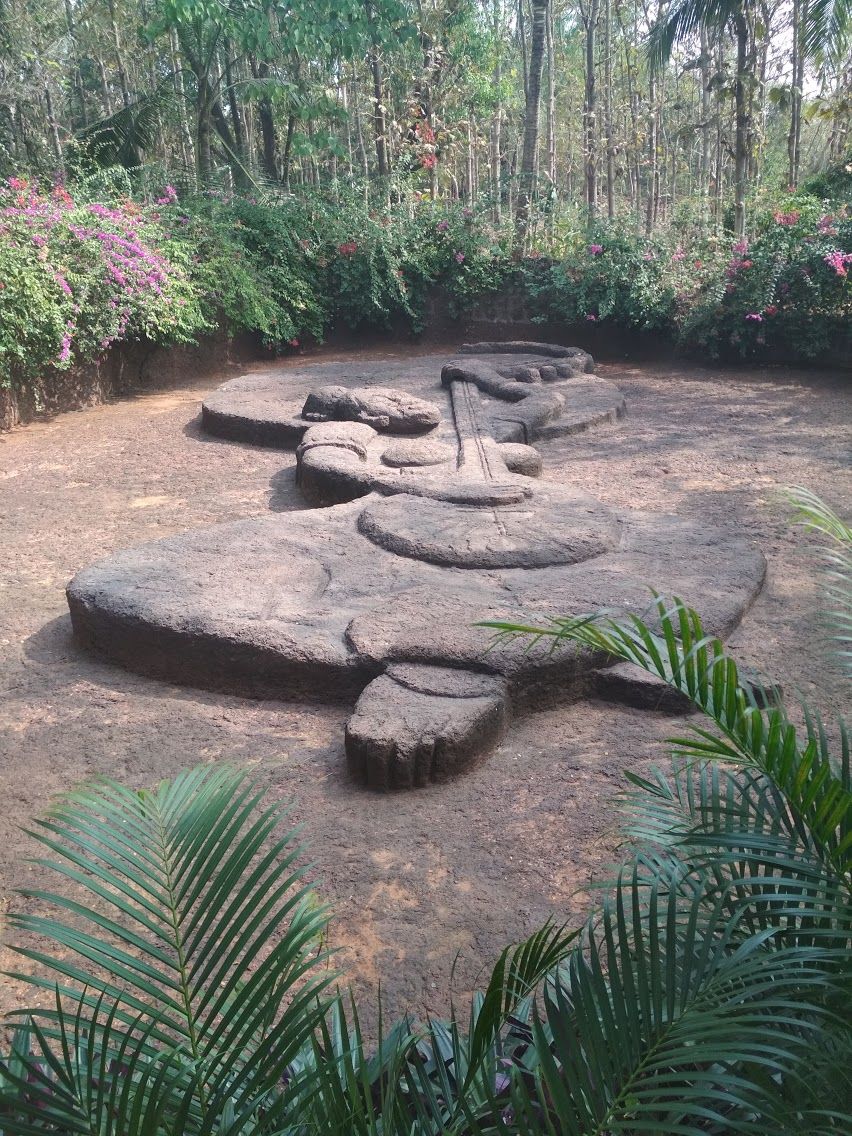 After that, I went for lunch at The Fisherman's Wharf at Mobar Beach. I had Fish Nam Prik Pao which is a Tahi dish with a couple of Beers.
And just look at the view;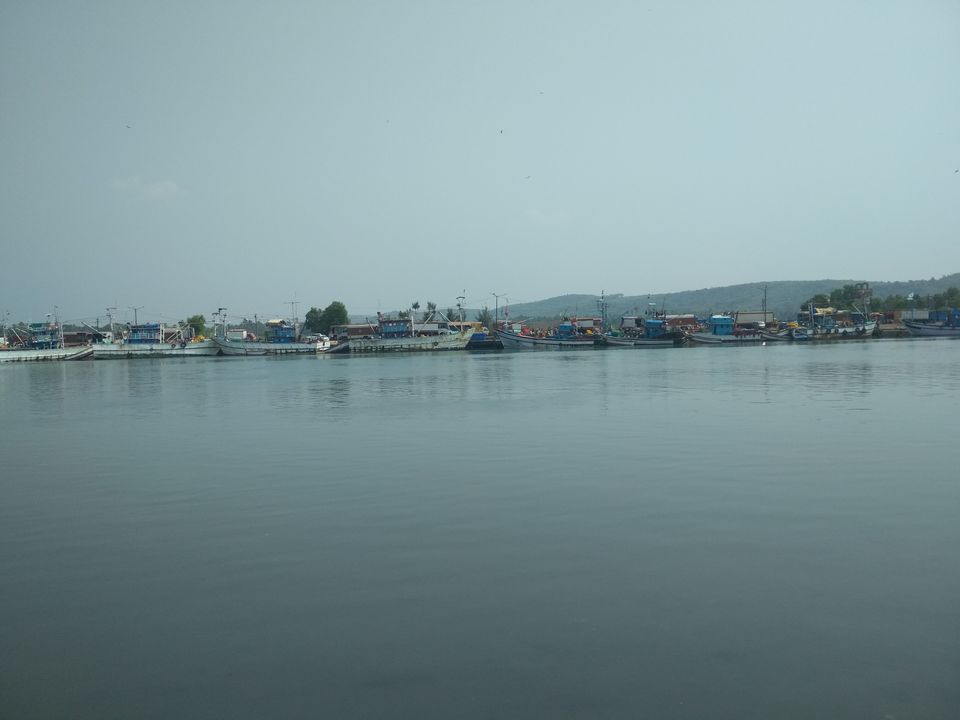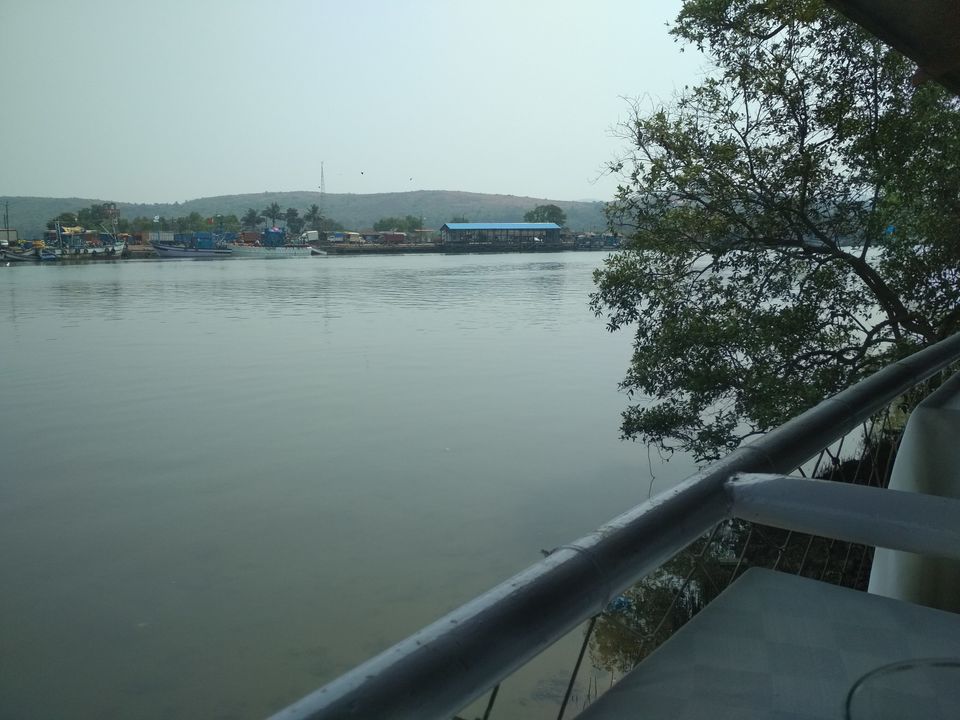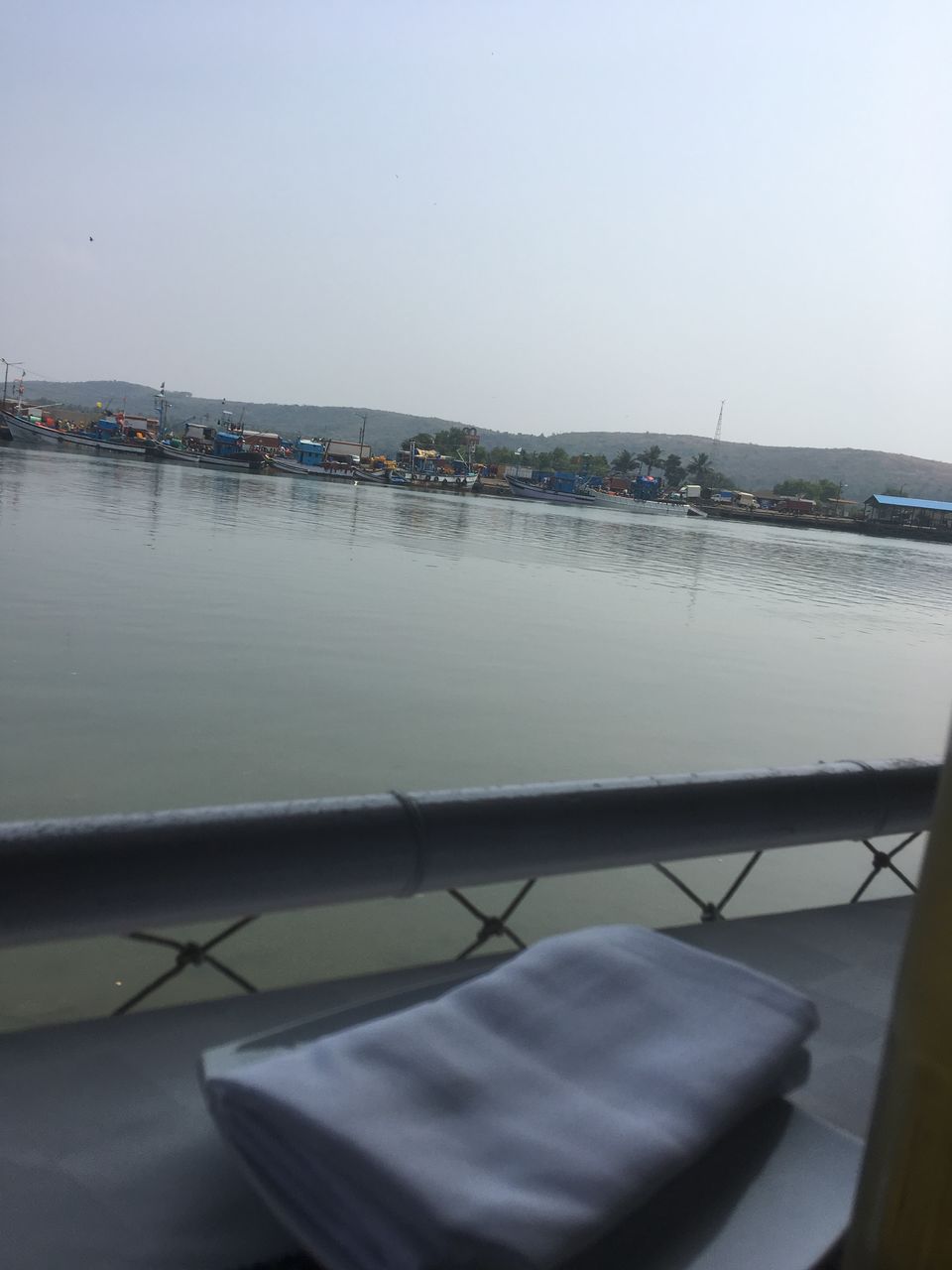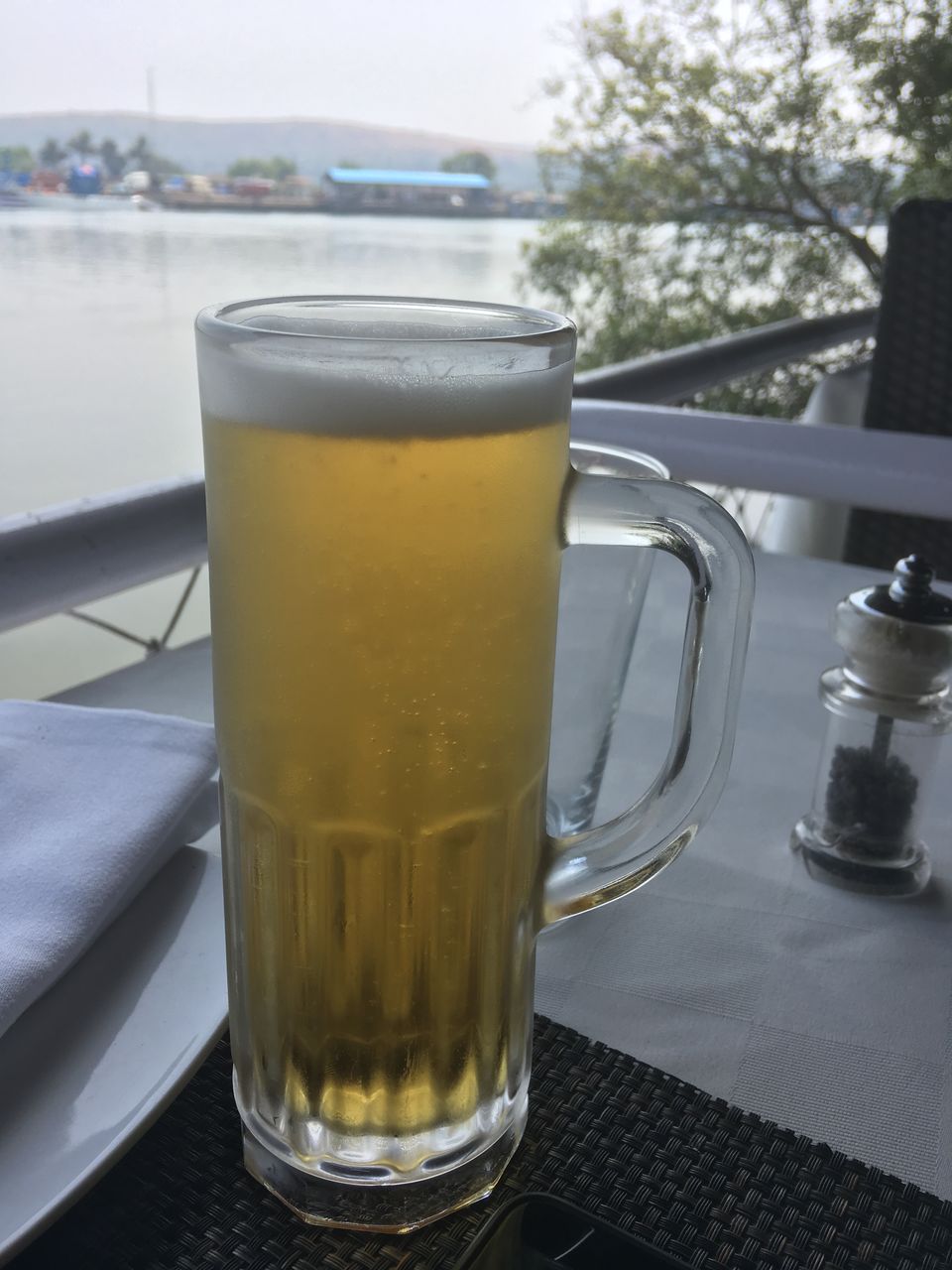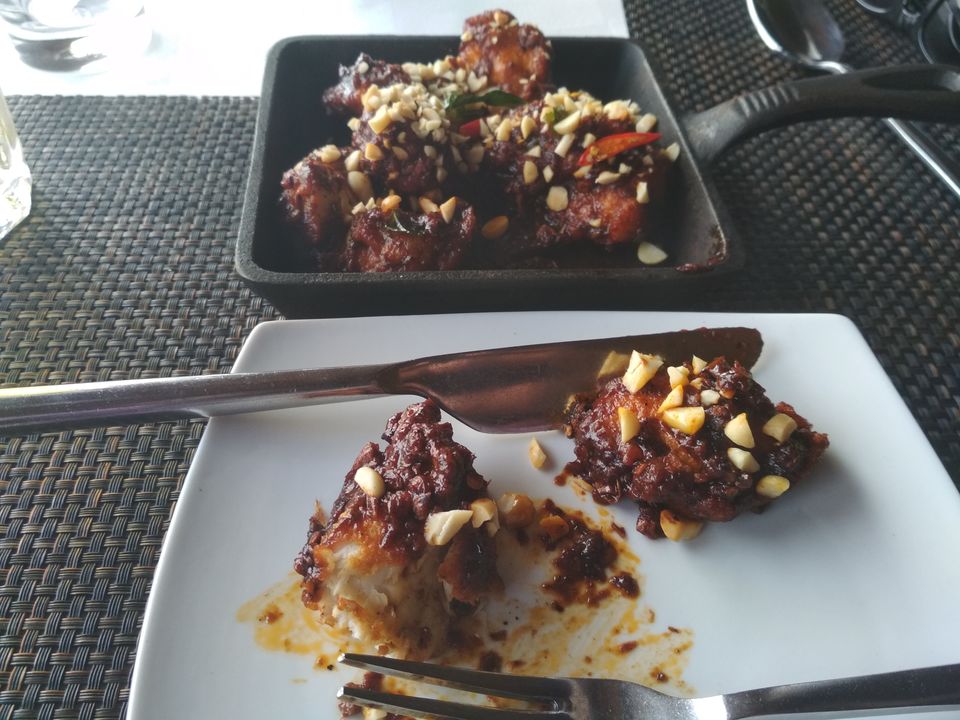 After lunch, I went to Mobar Beach. Next, Butterfly beach. The road towards Butterfly beach was something like trekking. But trust me it worth every minute. It is 7 km far from Palolem Beach.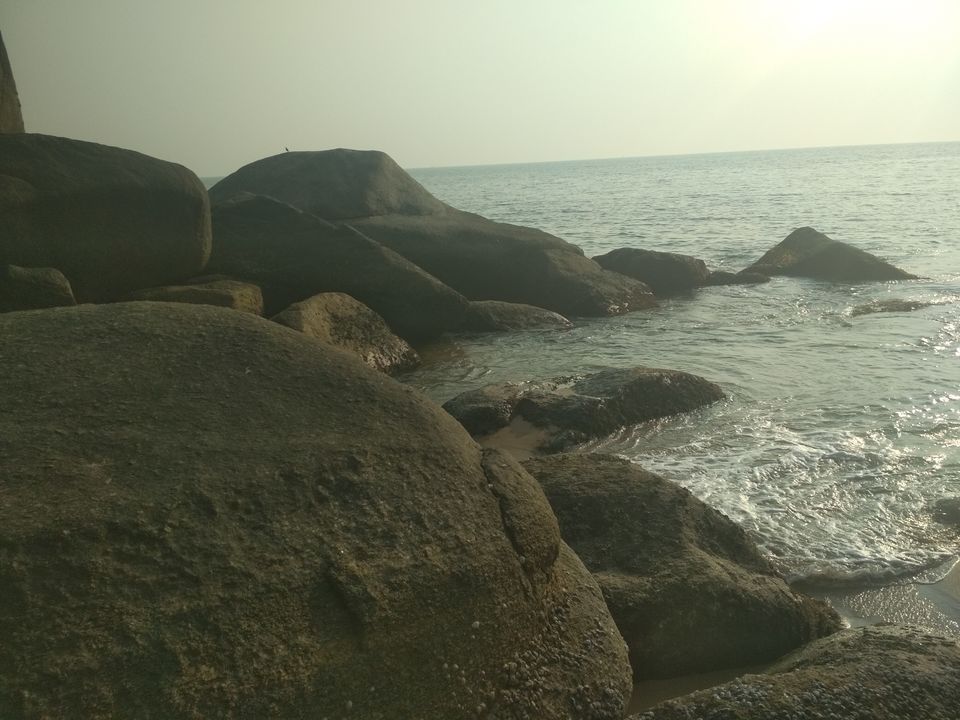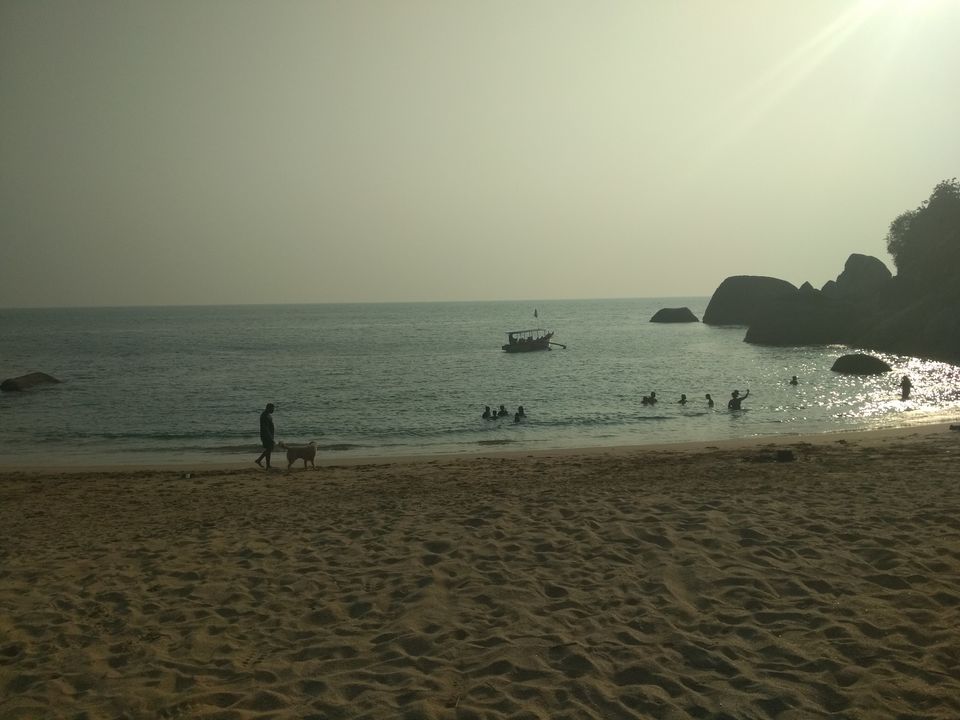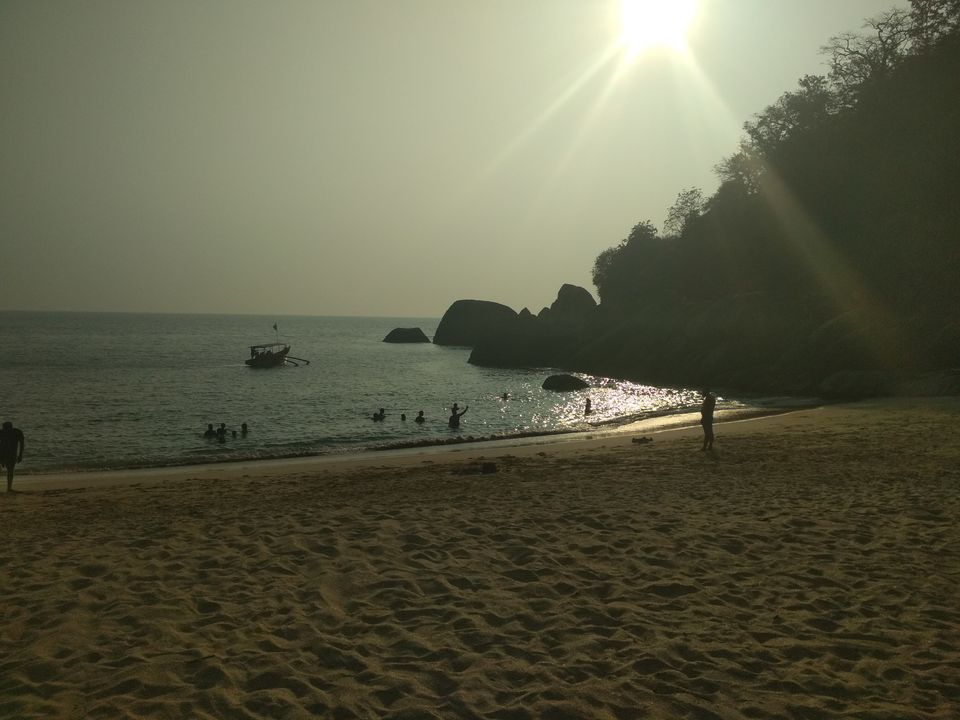 So, this is it. I must say, traveling solo to Goa It's not a bad idea! After this trip, I'm really looking forward to more solo trips, my bucket list adventures, and eat more!
Disclaimer:
All views expressed in this blog are my own and do not represent the opinions of any entity whatsoever with which I have been, am now, or will be affiliated.