Travel and communication with live people, without prejudgment, and with understanding is the key to our survival as a human species. I prejudged in my many relations, and I have all regrets for that. That is a strong statement but it is true. But it's better now, as I am trying to travel more, trying to communicate more, without prejudgment.
The more people we travel with, meet and talk , the more peace we will have. It follows as naturally as the calm after the storm. And it is working for me also, There are so many life lessons that I learned from travelling, I am writing about my best five here: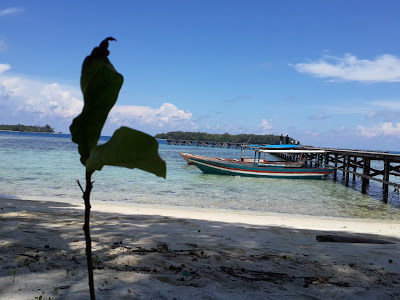 1. No subtitle needed to enjoy the life
May 2014 (Jakarta, Indonesia)
I sit in hotel, doing my breakfast along with some instrumental music. Soon, a swedish couple advance towards me, "hello" the Girl states."May we sit with you?" After a exchanges of looks, I permit the strange couple's company.
Shortly after, we learn the names; the couple was in Indonesia from last one week for their 20 days trip. They enquire about life in India, I asked: "Do you ever meet any Indian before?"
The Guy: "No, never".
"So how do you feel about sitting with an Indian ", I prod.
"Indian, Swedish doesn't matter, we are all world citizen, the world is ours", He says.
After that we had a very long fruitful discussion and for next 7 days we were as a team. We explore Islands & nightlife of Jakarta.
I am not comfortable in swimming, but when I was trying snorkeling, this couple helped me a lot, even we have a communication barrier.
So, when these guys helped me deep in the sea, I didn't need any translator to interpret. When we hear music we dance, when he laugh we laugh, when I, they laugh. So, there is absolutely no subtitle needed to enjoy the life.
2. Meet Your Own Artist
Apr, 2015 (Rishikesh, India)
I rode to my favorite tourist destination during Apr, 2015. So, I was exploring the region with my classic 350, riding along with Ganga. It was dark, When I was heading towards my hotel (which was in Rishikesh main city), I saw a man walking along the road (and was no village nearby), I slow down my bike and waiting for his response, but there was no response. As soon as I reach to him, I asked: "Do you want to go Rishikesh?"
He said: "Yes". He was a Spanish, Then during that ride, we talked about bikes, India, Rishikesh & Vedanta. I dropped him nearby his hotels, then he asked me that if I am free, they have an event on next day about Music and Arts somewhere in Rishikesh Only. I note down the details and went to my stay.
Next morning, I went to that event place, as soon as I reach to that place, there were around 15 people, and when I reach there, no one asked me may name, my nationality or anything else. I sit near to my Spanish friend ( he was there with his musical instruments), A girl came to me & asked " Music or paint?". I replied, I am bad in both, May be writing?. She continued: "okay then come this side, writing may suit to you". And then next 2 hour, I wrote on walls, cloths and paper(Obvious) etc. Other people in background were composing different songs with all good lyrics. Some were painting the walls & I was writing all with all of my poor grammar and vocab, and the girl next to me was correcting it.
So, It's like, we should never afraid to try something new, because we will get criticizer in everything we will do, but we should keep doing stuff for our own, for our own artist.
3. Meet your real Life Heroes
Oct, 2015 (Luhari, India)
We were 4 friends heading towards chanshal pass. We booked our hotel in Rohru, so it was approx. 6 pm, when we reach Chakrata. Chakrata to Rohru is about 120 km , 120 km mountain's rough road. We were on bikes and we didn't have any fog lamps, but as soon as we reach Luhari, the visibility is few feet, we were struggling badly. After few minutes, we saw a Tata Xenon was approaching us, the guy stopped his vehicle and we asked him for further way to Rohru. Then again we started, the guy was behind us, but again we were struggling due to visibility issue. We gave indicator to the guy, to overtake us. But guy again stopped near us, and asked: " aap logo aaram aaram se aage chalo, main peeche chalta hun, meri gaadi ki light achi hai " ->" I will follow you guys with my vehicle, as I have good lights, it will easy for you". And for next 1.5 hour, that guy followed us.
And this is the best part of travelling, you step outside is an adventure. You can't guess what awaits you. But, at the same time, you meet real heroes of your life, who are doing real stuff without any camera on them.
4. Giving Back to Society
Aug 2016(Leh, India)
I was coming back from pangong lake and 7-8 bikes overtook me. I never see them before on the trip. But after 10 km, there was a huge water crossing ( due to rain), and these guys were already on the other side. As soon as I reached, one of them asked: "come on we were waiting for you only, keep bike on the left side" and other two just came in water to push the bike. Once I crossed that water crossing, I asked (Of course with lots of gratitude) : " really ? You were waiting for me?". And the guy said" yes, we saw you that you were traveling solo, and it's not easy to cross this creaky road alone, so we just waited".
On the bike, moving through the slim, creeping edges, my mind was empty, without thought; my body was just moving through time and space. It was a beautiful experience now that I think back. And when it comes to Humanity, not only travelers, even Locals showed their helping hands all over the way. In the same way, our society always does many things for us, but we don't value them, we don't return them.
5. Pride for your Country
Jan 2017 ( Ulsan , S.Korea)
We were four Indian, who were exploring the cities near Gumi, Korea. So, when we were on Ulsan Bus terminal , we were checking the map continuously from last 3-4 minutes, a Korean middle age man was observing us. When we were about to walk away from that place, he asked: "where do you want to go",
We explained him that we were looking for some good places to explore in this city, we told him one place.
He said "Okay I will drive you there".
We insisted that, no we will manage; one of my friends is very good in Korean, so she explained well, that we can manage. But after 10 minutes of continuous discussion, we agreed (with a thought that it may be a trap, so we prepared ourselves well and more attentive. We got all negative thoughts and we were preparing ourselves for those entire situation.
During drive, he told us that he love to travel and he traveled many countries & when last time he was in London, a local helped him, so now it's his turn to return this to traveler community.
He dropped us to our location and asked "you guys enjoy here, I will wait for you in parking and will drive to another destination".
But we insisted him to leave; all our negative thoughts were changed to positive, with lots of inner happiness and gratitude. A man, who drove us to for 8-10 miles, represents his whole country, represents whole traveler community and he give us some real travel goals. More responsibility to return these "supports & helps" back to society, back to world and represent your country with pride and become its pride.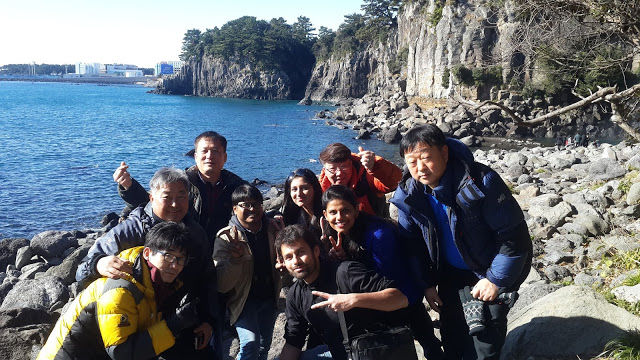 Apart from this, most important, meet new people. People, who are our most treasured gifts. Go meet them. Develop a love for other cultures, religions, food and lifestyles. Let them see that we are all one too. I believe that if we do this we can change the world, a better place with more peace, more charm.